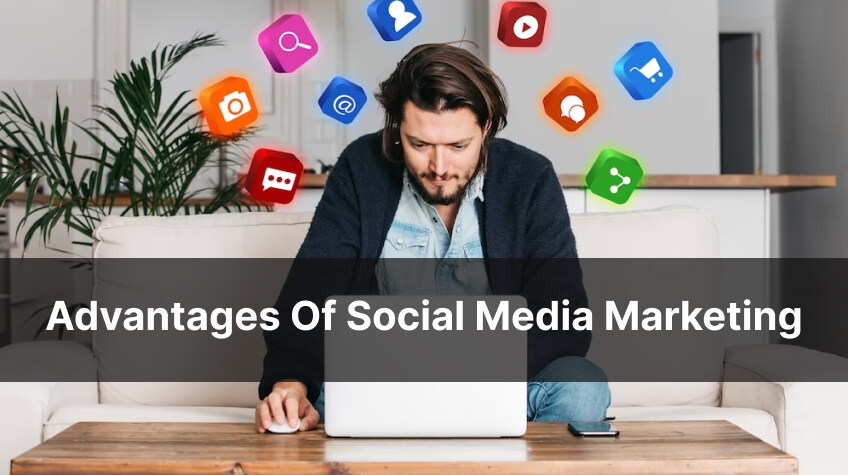 "We must constantly try to Cope with the digital transformation and be present where the world is – Online!"
The world has moved online and so has the business. We are so advanced technologically that we communicate, interact, shop, study, practically live online. These reasons have brought companies online.
Businesses find it easier to reach their target market online.
A survey shows that people use their social media at least once a day. In fact, 49% of the people use it more than once. Taking benefit of this, marketers run aggressive marketing campaigns to attract audiences on social media. While many have understood the importance of social media marketing for the success of a business, many have not, YET. 49% of the Small business owners don't have any social media presence. We're here to change that.
Advantage of Social Media Marketing
1. Helps you to build your Brand
► Brand awareness
Did you know that more than 4.5 billion people worldwide are using social media platforms? Imagine the opportunity you get to reach your targeted market.
Social Media is undoubtedly one of the best platforms to spread brand awareness. People come to know about many brands from social media only. They also connect with the brands through it.
Social media marketing can help you spread brand awareness and make people aware of what your company is, its mission and vision, what you are selling, and basically everything.
► Helps you add a sentiment to your brand and humanize it
Your company might be doing everything to help support your employees, environment, and consumers. But is this reaching your consumers? Social media is the best tool to connect with people emotionally and build trust and relationships with them.
With social media, you can tell people more about the founders and the employees. You can add a sentiment to your brand as people get to know about your brand values.
► Captures the attention of users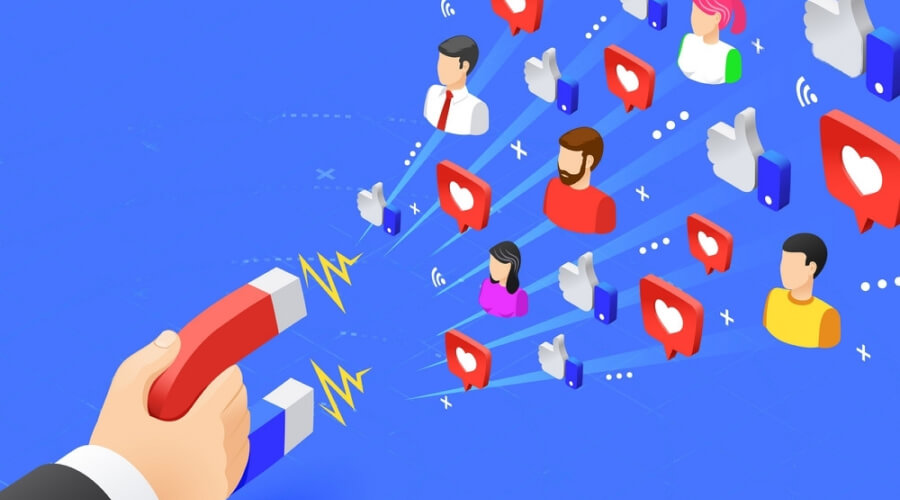 You can showcase the practical uses of your products and services. You can advertise the testimonials and attract new consumers.
Social media gives you the tools to create creative visual content that can easily capture the attention of the users. Your post can gather a lot of traffic and get them hooked up to your brand. This way you get new consumers and the brand gets built automatically.
2. Gives you a platform for communication
► Give quality assurance
One of the perks of social media is that you can communicate with a wide audience at once. You can use this power and communicate as much as possible. Display the quality of your products and services and give quality assurance to your target market. This can help you build a reputation for your brand.
► Communicate Company Crisis
One business piece of advice is that never leave your customers and stakeholders in dilemma. They should always be aware of what is going on in your company.
Since social media allows you to communicate everything, why not communicate any crisis in the company? Communicating crisis can help the consumers be aware that the company has received a setback. You can give assurance that you are there for your customers even if the worse happens. They empathize more with the brand when effective communication is done and stay loyal to the brand.
► Personal engagement with the audience
Traditional marketing methods can allow you to do only one-way communication with the people. But through social media, you can engage with the audience through two-way communication. You can listen to your audience and get back to them.
With social media tools, you can post and record the responses of the people. It increases personal engagement which is beneficial for the company's growth.
3. Boosts Business Growth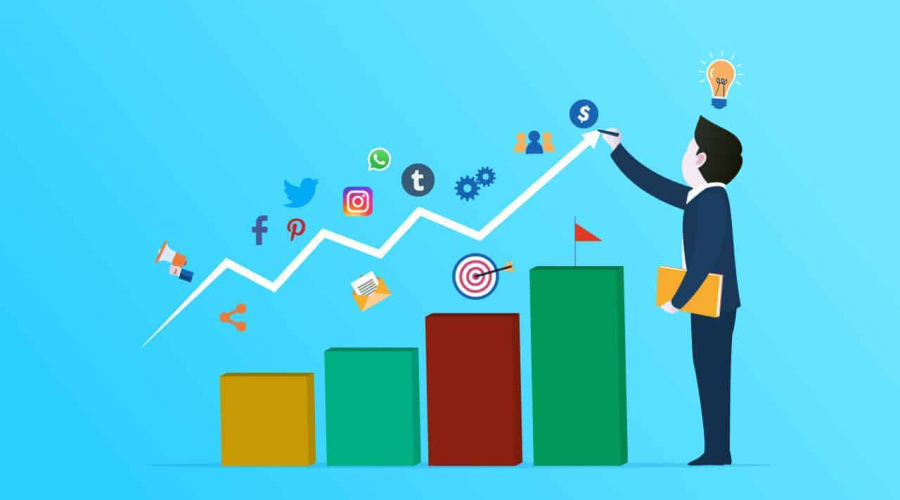 Also See: A Guide To Social Media Algorithms
► Attract traffic
Social Media Marketing can help you attract more traffic and lead traffic to the website. Posts and ads are the best ways to drive traffic. You can post attractive content that makes the user want to learn more about it. For example, You can post a gist of the story and lead them to your website to read full content.
You can post ads that are engaging. It will drive the traffic through click-through. Make sure to include the link to your website so people can use that link to see your website and learn more.
► Increase sales
The ultimate goal of e-commerce companies is to boost sales through social media marketing. Social media can help you increase your conversion rates and turn users into consumers. Social selling has become very popular due to its success in gaining new customers.
4. Gather ideas for content creation
► Genesis for content
You don't have to go looking for ideas or brainstorm for content to post. You can directly generate surveys and polls on your social accounts to know what the users want to see. You can listen to your followers and simply give them what they desire. This is the best way to cater to their needs.
To engage the users you can create contests and use hashtags to make content that users like to engage with and respond to.
► Increases content reach
You can promote your content and collaborate with influencers to reach more people. There are many ways to increase content reach like collaborations, trending content, contests, ads, etc. Social media has the power to make you go viral overnight.
5. Provides Insights and help in Business Analysis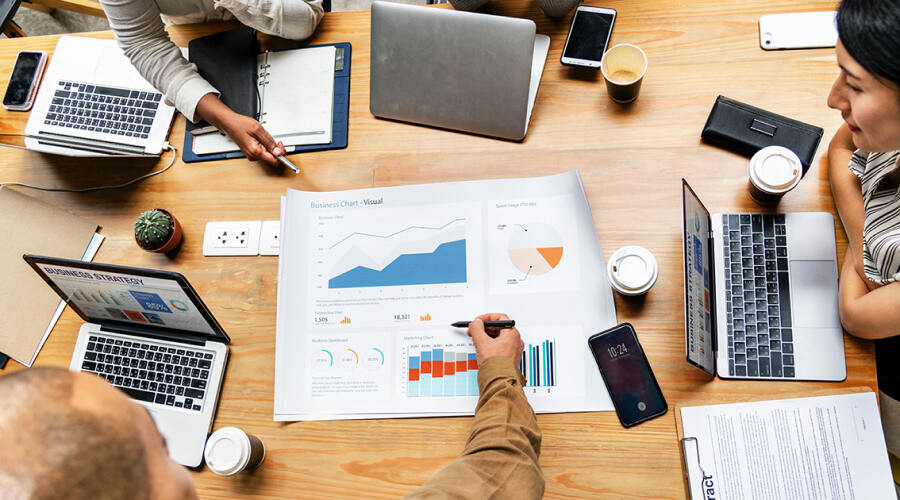 ► ROI
One thing you can achieve only online is to find out your Return on Investment. Marketers struggle to find out the exact return on investment. That is made easy with Social Media Marketing. You can use the insights and analytics to find out the exact return on investment by the reach and response of the users.
You can use the insights to find out how many people have seen, engaged, or converted through your content. The analytics can help you scrutinize the whole traffic and help you understand the impact of your content on people.
► CTA
Do you know that your content can help you increase the conversion rates drastically? The right content can attract huge traffic and engage your audience.
You can create great content by implementing the AIDA Model and including a CTA (Call-To-Action) CTA is a very essential part of any kind of marketing. Your content should include a CTA. It helps the user to directly know what they need to do after engaging with your content.
This process can also help in analyzing the marketing strategy in a better way.
► Advertisement
You can do targeted advertising on social media. Social ads are very easy to use and save a lot of time and cost on advertising. You can advertise only to the targeted audience with the filter tools available to you and advertise on a limited budget.
► Scrutinize marketing decisions
In traditional marketing, you cannot analyze your strategy efficiently. In social media marketing, analytical tools can help you understand whether the marketing strategy is efficient or not. Whether it is achieving the desired goals or not. Scrutinizing marketing decisions can help you make strategies that are more and more effective.
Social Media can be a very powerful marketing assistant if used strategically. These are some of the reasons why social media marketing is a must and how it benefits your company in many ways. But, to achieve all this you need to consistently mark your presence and be active on social media. It will take time and effort but ultimately help you in building a brand of your vision.