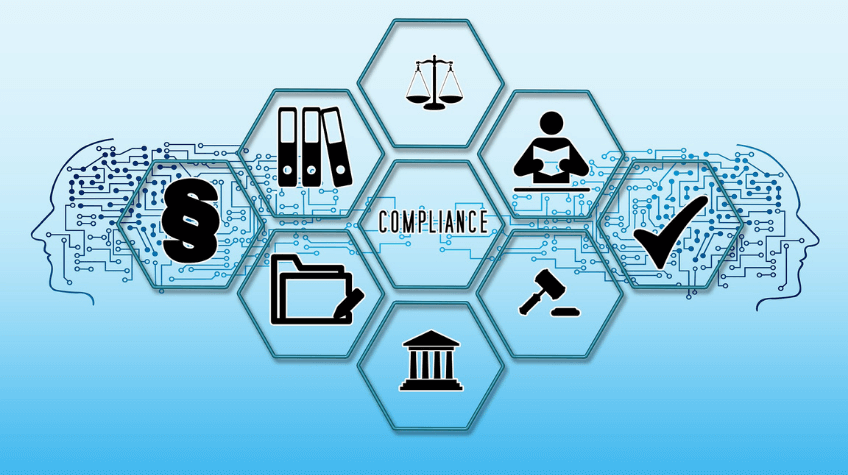 Promoting your law firm is undoubtedly a time-consuming and hectic process. You cannot expect to invest in promotional methods and starts seeing the results overnight. It will take time to strengthen your online presence.
Choosing the perfect online marketing strategies will help you advertise your law firm to relevant clients.
However, some law firm owners fail to generate higher ROI even after investing in digital marketing methods.
If that's the case, you might need to revamp your strategies and search for some common digital marketing mistakes you're making with your law firm.
Such mistakes will reduce the effectiveness of online marketing strategies,
Hence, to promote your law firm effectively, you need to pay close attention while implementing marketing strategies for your law firm. Here are the top 3 online marketing mistakes law firms should avoid.
1. Having a Non-Functional and Backdated Website
When your business website looks backdated, non-functional, and visually unattractive, it will send a negative message to the visitors.
When the content of your website is old and non-informative, you will fail to convert the website visitors into potential clients.
If the website is non-mobile-friendly, the viewers will leave without even considering the quality of your services.
Sometimes, the design of your website is not applicable for generating more leads.
As per Forbes, lead generation is imperative for your business.
You might think that the website is good and running, but you need to pay close attention to the functionalities and other essential aspects.
Remember that your website is one of the best marketing tools for your company.
This means that you need to constantly upload new and fresh content while optimizing the conversion rate strategies. This way, you can generate more leads.
2. Not Having a Social Media Strategy
Another common digital marketing mistake law firms make is not having an effective social media strategy.
Social media platforms are great tools for building relationships with potential clients and expanding your reach to a larger audience.
However, if you're not actively using social media channels or promoting your content on social media, you're losing out on a great opportunity.
3. Not Investing in SEO
One of the most common digital marketing mistakes law firms make is not investing in SEO.
When you don't have your website optimized for search engines, you're missing out on potential leads that are searching for legal services online.
Optimizing your website for search engines is an important part of your online marketing strategy.
It will help you rank higher in search engine results pages, which will generate more leads for your law firm.
Law firms should ensure that their website is updated and looks professional in order to convert viewers into clients
Law firms should also have an effective social media strategy in order to reach a larger audience
Law firms should invest in SEO in order to rank higher in search engine results pages and generate more leads.
If you are looking for a professional digital marketing company that can help your law firm avoid these mistakes, contact us today!
We offer a variety of online marketing services that will help you reach your target audience and generate more leads.
Websites like Forbes offer great tips on how to improve law firm marketing. Always be on the lookout for new information to improve your strategy!
4. You Refuse to Accept Online Reviews
Word-of-mouth plays a massive role in the legal world. A past couple of years ago, law firms used to be dependent only on word-of-mouth marketing to attract clients.
Even though referrals are still necessary, nowadays, most referrals take place online.
Consider the positive reviews, testimonials, and digital referrals as the updated and modern version of traditional word-of-mouth marketing.
Therefore, it's imperative to gather positive online reviews.
At the end of your service, ask your clients to provide online feedback. If the clients are happy, they will give positive feedback without a second thought.
You should include top-quality reviews on your website. This way, you can develop brand credibility.
5. You Don't Define Target Audience
Despite the importance of legal marketing, many law firms make this common mistake.
If you don't identify the relevant clients, your advertising and marketing efforts might not help your law firm to achieve success.
The traditional marketing methods of targeting every client won't work in the modern technologically driven world.
Nowadays, online marketing is primarily focused on specific targeted audiences.
This is the only way to pinpoint the ideal clients for your company. Make sure you develop a robust buyer persona, which will help you determine your perfect client as per the market research.
After that, make sure you consider those personas while developing digital marketing strategies.
► Conclusion
These are the top 3 digital marketing mistakes law firms should avoid. Digital advertising methods are constantly evolving. Therefore, you need to determine which strategy works best for your company.
If you want to promote your law firm, make sure you contact us.