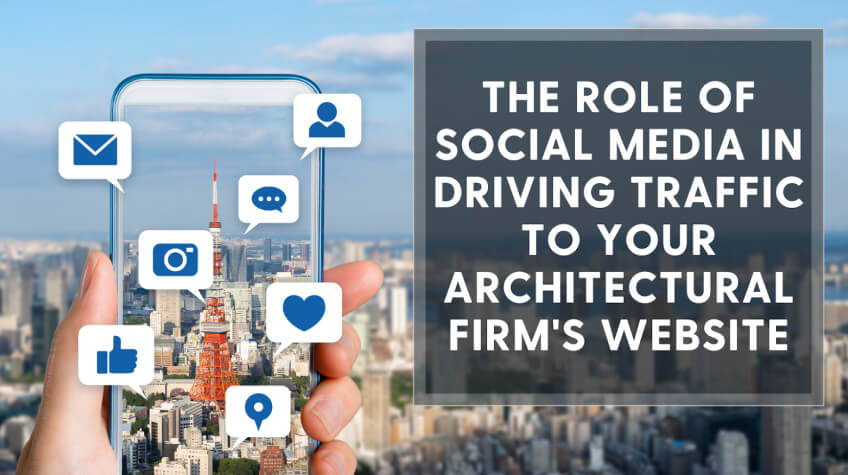 In today's digital age, having a strong online presence is essential for any business, including architectural firms. Social media marketing is one of the most effective ways to drive traffic to your firm's website. Social media platforms like Facebook, Twitter, Instagram, and LinkedIn offer a powerful tool for reaching potential clients and showcasing your firm's expertise and portfolio.
Whether starting with social media marketing or looking to improve your existing strategy, this blog will provide valuable insights and advice to help you achieve your goals. So, let's dive in.
Why Social Media Matters for Architectural Firms?
The use of social media architectural marketing ideas has grown in importance in recent years. There are more than 3.6 billion active social media users globally, making social media a powerful and versatile medium for architecture businesses looking to expand their client base. The strong online presence of architectural businesses can be strengthened, brand awareness raised and thought leadership positions secured through social media channels such as Instagram, Twitter, and LinkedIn.
Relationship and trust building are at the heart of a successful social media marketing for architectural firms. Social media lets you have meaningful conversations with your audience, showcase your expertise, and build personal connections. The implementation of social media marketing strategies for architecture companies can increase their online visibility, reach a wider audience, and, as a result, expand their client base.
How to Use Social Media to Drive Traffic to Your Architectural Firm's Website?
Implementing a social media strategy for your architecture firm could be an effective method of increasing website traffic. This would increase your website's total visits. Following are some recommendations for optimizing social media online marketing for architects and increasing website traffic.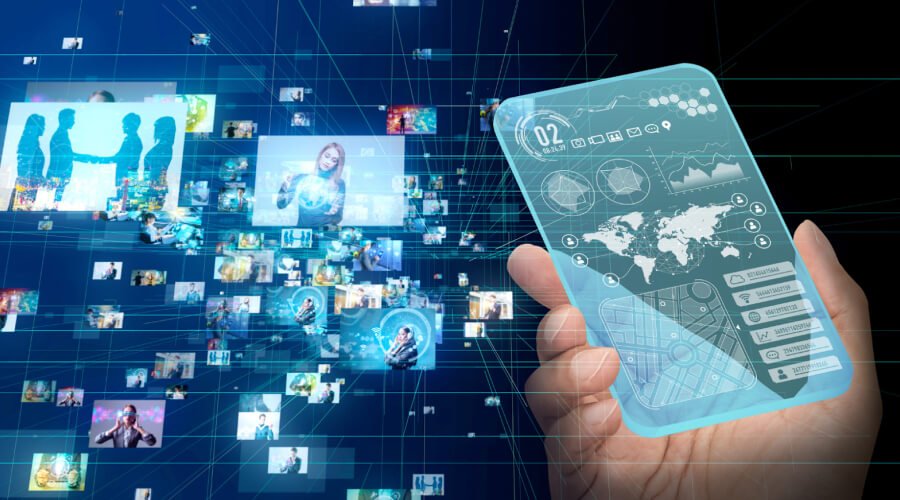 Share Links to Your Website
Sharing links to your architecture firm's website on social media is essential.
Include your website in your social media bios. Customers can simply visit your website and learn about your services.
If your website contains a blog, share links to your latest posts on social media. This increases site traffic and demonstrates your thought leadership.
Share the latest website content on social media, such as case studies, project updates, and press releases. This will keep your followers informed and increase website traffic.
Social media communications should include a call to action and a website link. This attracts visitors to your website.
Use Eye-Catching Visuals
Social media marketing for architects requires compelling images to promote your architecture firm's website. Guidelines for creating visually enticing social media content:
Photos of superior quality make projects more attractive and professional. Invest in quality photography equipment or hire a professional to capture your work in the best light.
Display before-and-after images of completed projects to demonstrate your project value. Photos that are easy to compare are essential.
Use videos to provide prospective customers with a better understanding of your work. Create video documentation of your initiatives and design processes.
Infographics simplify complex information. You may create an infographic regarding an undertaking's sustainability.
Brand and design your social media content consistently. This will help your architecture firm appear more credible.
Use Hashtags Effectively
The use of hashtags increases the visibility and reach of social media marketing for architecture. Utilize hashtags to attract visitors to your architecture firm's website:
Make use of hashtags relevant to your industry and products. This will assist architects and designers in locating your projects.
Utilize popular hashtags to expand your audience. Utilize popular hashtags in your posts.
Create a personalized hashtag. It can help you identify your material and make it easier to find. Make the hashtag unique and memorable.
Make use of currently popular hashtags and those that are more specific to target particular populations.
If you use excessive hashtags in your social media posts, they could come out as spammy. Add two or three relevant hashtags to your post.
Engage With Your Audience
The key to using social media marketing for architects to increase website visitors is to connect with your target demographic. Here are a few tips for interacting with your followers on social media:
Respond promptly to comments and communications on social media. This demonstrates that you are attentive and engaged with your audience.
Solicit comments on your work. This may enhance your services and cultivate audience trust.
Sharing photos or testimonials from pleased customers builds social proof and attracts website visitors.
Contests and giveaways are exciting methods to engage your audience and encourage website visits. Your prizes should correspond to your offerings and audience.
Behind-the-scenes glimpses of your projects or early access to new services can generate customer loyalty and encourage repeat website visits.
Share Valuable Content
Share useful material on social media marketing for architecture firms if you want to attract and engage your target audience. If you want more people to visit your architecture firm's website, consider the following advice for providing useful content:
You must comprehend your audience's interests, pain points, and needs to generate engaging content. Once you understand your audience, you can write content specifically for them.
Blogging is an excellent method for disseminating useful information to your audience. Contribute your knowledge about architecture and design by penning blog posts on the topic. Each post should conclude with a call to action directing readers to your website for additional information.
Stay on top of architecture industry news and advancements. Utilize your analysis to create and distribute articles, infographics, and videos.
Video can be an effective tool to position yourself as an industry expert by publishing informative video entries and market insights. Create concise tutorials, designs, and project demonstrations.
Use high-quality photographs, infographics, and videos to make your content more engaging and shareable.
Conclusion
The website of your architectural firm can benefit greatly from the use of social media. If you follow the tips in this blog, you can make the most of social media to reach your target audience. Exhibiting your work and establishing yourself as an expert in your subject are further benefits.
Social networking is a potent tool that can aid in increasing website traffic for your architecture practice. You may effectively reach out to potential customers and produce leads by having a solid grasp of your target demographic, producing engaging content, and utilizing the appropriate social media platforms.
Tracking your social media stats is crucial for determining the effectiveness of your efforts and making the necessary corrections. You may boost your online presence, position your business as an industry leader, and eventually increase traffic to your website with a well-planned social media strategy.