Many changes have happened to Twitter since it is being owned by Elon Musk. Some scandals have taken place, some things changed for worse and some for better. But one thing that has definitely made life easier for the users (and especially for the people who are interested in promoting their content on this platform) is the fact that recently Elon Musk has published the open code of the website and now people got a chance to learn what actually boosts the twitter impressions here and what makes it go down the feed unnoticed.
In this article, we are going to unveil main points that up the tweets in the feed and the ones that make their statistics worse. And we also are going to talk about how Twitter impressions help with forming a promoted and developed profile and what methods are out there to help you get more of these without wasting too much time and energy. Let's go!
What Boosts the Twitter Impressions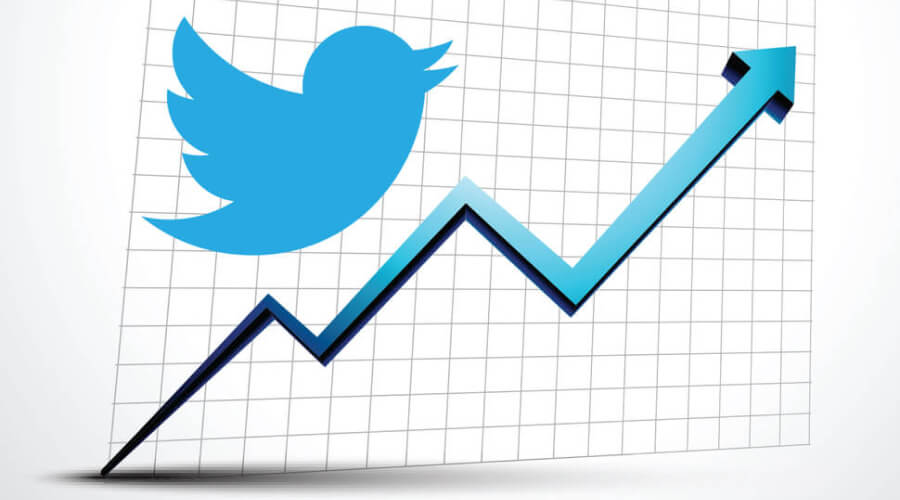 1. Impressions, likes and retweets
There is no surprise in it, unless you have been living under a rock and have never heard of a fact that people have been buying thumbs up, shares and views for content on each of their social media pages. Twitter is no exception here – if you want your tweet to be seen, it has to be viewed (this is what impressions do), liked and reposted. Generally speaking, each of these parameters can be boosted by the paid third party services, but we'd say that if you are a novice in promotion the best thing to start with would be acquiring impressions.
2. Genuine Reactions
The key factor here would be to buy real Twitter impressions, as only these are able to sufficiently better your statistics and make your statistics rise through the roof. If impressions come from actual Twitter users, algorithms see the interest in your content and start to uplift your content in the common feed and surely in the feed of people who already follow you. By adding likes and reposts to the party you will be able to extract maximum benefits without the paid promotion.
3. Getting yourself a verification mark
As you probably already heard of it, now anyone can get a verification check mark. Is it good or bad? We don't know; what we know is that it helps with boosting your content and making it visible for a wider circle of people.
4. Adding images and videos to your tweets
No surprise this is a must for the algorithms as well; today multimedia content rules the world. People don't want to read, they want to view, read and listen all at the same time to provide themselves with the best density of consumed content. So if you are a novice we would especially recommend you to add bits of photos, pictures and videos to each tweet you post. It shouldn't even be something meaningful, just a suitable piece of multimedia for what you're willing to upbring in your content.
What Brings Your Twitter Impressions Down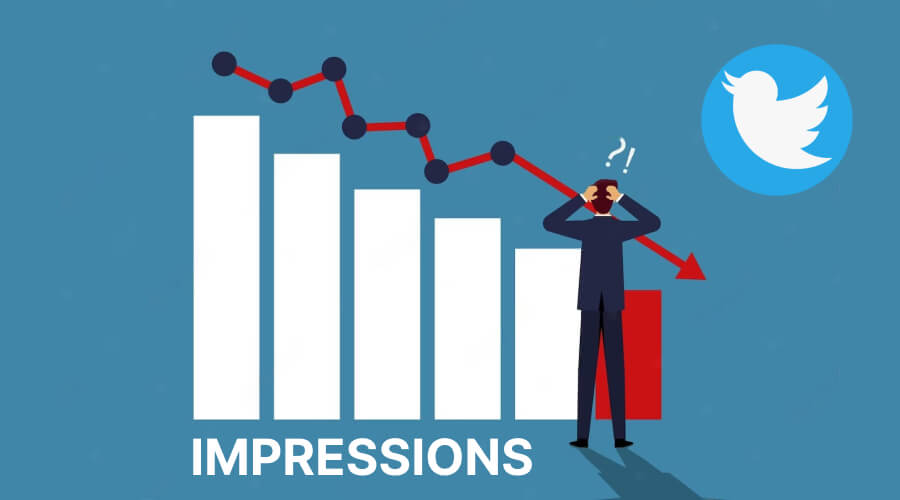 1. URL-link as a tweet
Don't do that if you don't want your content to be left unnoticed. If the center of your tweet is still a URL, write something to accentuate its importance and try to involve people into discussion around it. But don't just post a link – it might be even banned, if the algorithms will somehow perceive it as unnecessary.
2. Tweet without text
That's also not a good idea – although we have noted that videos and photos are able to boost your content, don't just post them without any description. Always add your own thoughts, facts, quotes or anything you want to multimedia content. It will make a big difference in the eyes of the algorithm, and you won't have to worry about your tweets statistics as well.
3. Unsubscriptions
Yes, this is a big no for the algorithms today. If your account has been recently facing lots of unsubscriptions, your content is going to be perceived as irrelevant (seems logical, right?) and even if you are putting up with the consequences of a bot attack, algorithms just don't see the difference.
So if you see that there is a problem with losing followers, you can fix that by acquiring some straight away – come to a decent promotional website and pick a package of followers. But make sure that you are purchasing a quality service, subscriptions should come without unfollows and from real people.
4. If somebody reports your tweet as spam
Social media platforms react pretty sharply on any complaints that they get from their users nowadays, so getting banned is a very common thing and it often happens out of mistake. But if your tweets were reported as spam (especially if it happened several times in a row) there is a pretty big chance that your content from now on is going to be shadow banned or banned from your readers feed forever.
Read More: Best Practices for Social Media Marketing
Generally, such situations almost never happen out of mistake, so to prevent them you simply should put forward quality content that wouldn't be perceived as spam in any situation. If you are on Twitter to sell or advertise something, make your content native enough so that people would interpret your tweets as recommendations or interesting notes and nothing else. Be careful with what you are talking about on Twitter in general, people nowadays distinguish many sensible topics, and in some cases they have a tendency to report them as spam too – just to make them disappear from their feed. This is not the right thing to do (there is a possibility to set personalized filters using keywords) but people still do that and you should be aware of this threat.
Let's conclude
To make your tweets shine on this platform you need to work on your statistics, – get more impressions, likes and retweets – give people more multimedia content and maybe get yourself a verification mark if you don't mind it. Avoid posting with links and multimedia files only though, because it makes your content less relevant in the eyes of the algorithms and might drown your content instead of bringing it up.
And don't forget that on your way towards popularity you can get a much needed support from professionals – for example, you can buy twitter impressions, reposts and likes to ease your life a little bit and get an opportunity to concentrate on generating quality content and interacting with the audience whilst professionals take care of the rest.