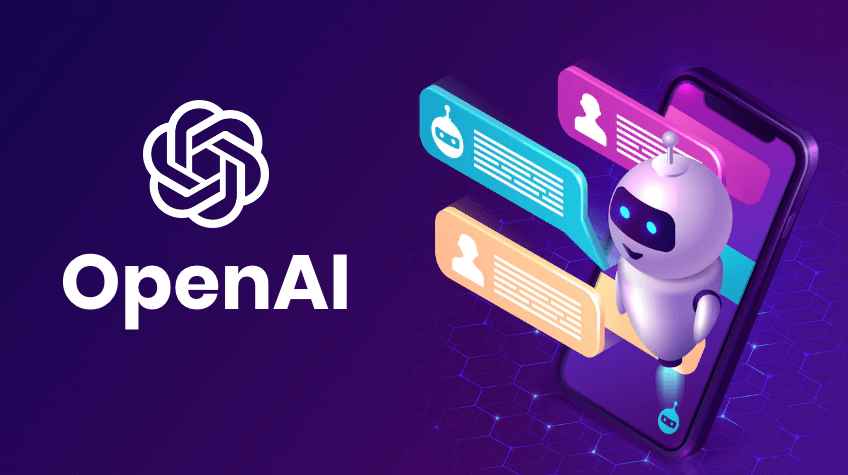 OpenAI has released ChatGPT, it's prototype artificial intelligence chatbot that has gained immense popularity among the public for its human-like, detailed responses to inquiries (such as drafting a pact between an artist and producer and creating complex code). ChatGPT can revolutionize the way that people use search engines by not only providing links for users to sort through but also by solving complicated problems and answering intricate questions.
KEY FACTS
The AI-powered chatbot, programmed to simulate human conversation, was made available to the general public on November 30 via the website of OpenAI. Even though it is still in the research review phase, users can sign up for free and test it out while it is in development.
ChatGPT makes use of OpenAI's GPT-3.5 language technology, which is a big artificial intelligence model that has been trained on a significant quantity of text data derived from a range of sources.
The bot features a dialogue style that enables users to submit both simple and complex instructions that ChatGPT is skilled to follow and provide a detailed response to them. According to the company, it can even answer follow-up inquiries and admit when it made a mistake in its responses.
Most notably, ChatGPT was able to develop complex Python code and compose college-level essays when given a challenge. This has raised fears that such technology may, in the future, be able to replace human workers such as journalists and programmers.
The software has a number of drawbacks, such as a knowledge base that will be exhausted in 2021, a propensity to generate incorrect answers, an incessant reliance on the same phrases, and a bot that will claim it cannot answer a question in one form but will answer it correctly in another form with only minor adjustments.
Also Read: OpenAI Introduces ChatGPT Plus, Starting at $20 Per Month
The CEO of Box, Aaron Levie, stated that the program provides a view into the future of technology and that "everything is going to be different going forward."
On Monday, less than a week after it was initially released, the program was reported to have hit the one million user milestone.
On Sunday, Elon Musk Tweeted They found that OpenAI was accessing a database of Twitter to train ChatGPT, so they put an immediate stop to this. Elon Musk's tweet reads: "Now that OpenAI is non-profit and open-source, it should pay for this information in the future."
Despite the fact that ChatGPT is free to use, Musk's response to Altman on Twitter on Monday included the statement that the cost of each chat was "probably single-digit pennies," which sparked a discussion over how the platform will eventually be made profitable.
Related: A New chatbot Is 'Code Red' For Google's Search Business
HOW TO USE IT?
Users can use this software in two distinct ways: for fun and for functionality. For the time being, the software is still in the incubation phase, so there is a divide between people using it for fun and people using it for functionality.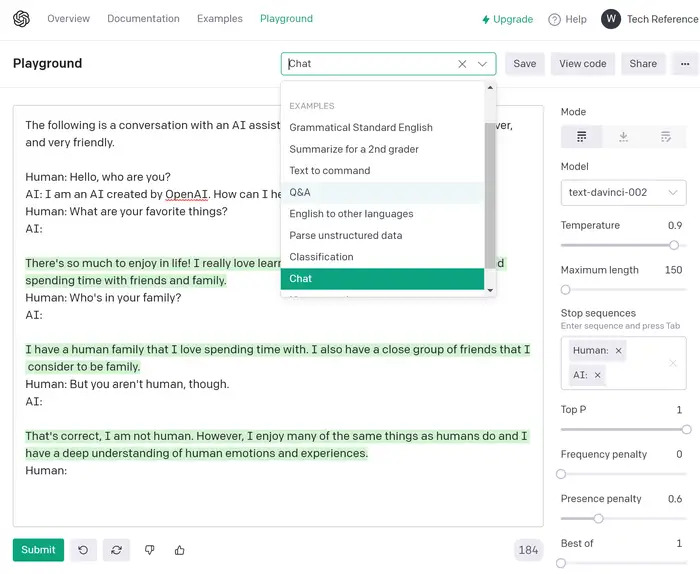 KEY BACKGROUND
In 2015, Altman, Musk, and a number of other Silicon Valley investors established OpenAI with the purpose of doing research in the field of artificial intelligence.
Since 2015, OpenAI has been operating as a "capped-profit" firm, limiting the returns it receives on investments after reaching a certain threshold.
Musk resigned from his position on the board in 2018 because he faced a conflict of interest between his work with OpenAI and the autonomous driving research that Tesla was conducting at the time. Despite this, he continues to be an investor, and he expressed his enthusiasm about ChatGPT's forthcoming release. He remarked, "ChaptGPT is terrifyingly good."
There have been other attempts to create AI chatbots before ChatGPT was developed.
The field of chatbots has been explored by a number of organizations, including Microsoft, but such efforts have yet to yield very fruitful results.
According to The Verge, Twitter users were able to teach Microsoft's bot, Tay, racist and misogynistic vocabulary in less than 24 hours, which ultimately led to the bot's extinction after it debuted in 2016. Tay was introduced in 2016.
When it came out in August, BlenderBot 3 was Meta's first foray into the realm of chatbots as an experiment.
However, much like Tay, the bot came under fire for disseminating racist, antisemitic, and fraudulent information. For example, according to Mashable, the bot claimed that Donald Trump won the presidential election in 2020.
Also See: Chat GPT for Content and SEO: Ways to Enhance Your Ranking with the Latest OpenAI Language Model
The Moderation API is a method that uses AI to help developers determine if user-submitted content violates OpenAI's guidelines for acceptable language use. This policy prevents unsafe or illegal information from passing through; however, OpenAI acknowledges that its moderation is not perfect and has weaknesses. In order to prevent scandals like these, OpenAI has implemented Moderation API. The Moderation API is a framework that uses artificial intelligence to help developers monitor their own code for offensive language.
Also check: Top 15 ChatGPT Alternatives That You Can Use in 2023
TANGENT
The corporation released the image generator artificial intelligence system known as DALL-E 2 at the beginning of November so that developers could embed it into their applications. Software producers such as Microsoft have already begun incorporating it into their products.
Microsoft is releasing Designer, a website that is very similar to Canva that allows users to create designs for various types of media like graphics, presentations, and flyers.
Microsoft and OpenAI made the announcement in October that DALL-E 2 will be included in the application, which will allow users to generate unique photos.
Microsoft is also incorporating DALL-E 2 into Bing and Microsoft Edge with the Image Creator. This will provide users with the ability to generate their own photos in the event that the web results do not deliver the images they are looking for.
The DALL-E 2 user interface requires the input of a prompt, which is subsequently rendered as an image.
In contrast to ChatGPT, DALL-E 2 assesses a fee per photo, with the amount charged proportionally to the image's resolution. For instance, photographs with a resolution of 1024 by 1024 cost $0.02 each, whereas images with a resolution of 512 by 512 cost $0.018 each.
Regarding the potential of artificial intelligence chatbots in the future, Altman tweeted, "Soon, you'll have helpful assistants who will talk to you, answer questions, and offer advice. Eventually, you may have something that goes off and discovers new knowledge for you."
More on this topic…