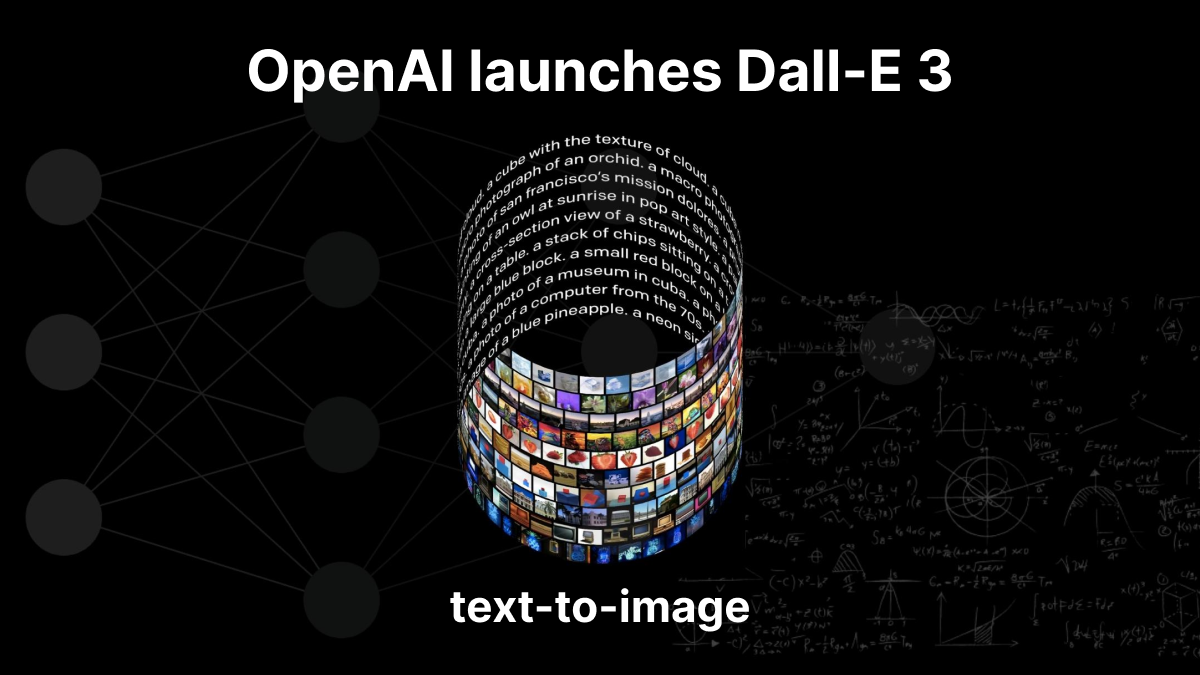 OpenAI launches Dall-E 3 has once again made headlines with the recent release of OpenAI DallE 3 – a one-of-a-kind tool to convert text to image.
On Wednesday, OpenAI introduced Dall-E 3, the newest version of its text-to-image tool. DALLE-3 is a text-to-image tool. Like its predecessors, it helps users to create novel images based on textual descriptions, popularly known as prompts. It is a very user-friendly tool that people can utilize at any point in time. This tool will provide users with the ability to bring their ideas to life in no time. This tool utilizes the highly acclaimed AI chatbot ChatGPT to assist in generating responses based on given prompts.
According to OpenAI, the integration of Dall-E 3 with ChatGPT will provide users more flexibility and ease to create exceptional prompts and give life to their ideas.
This version is better than its previous versions as it overcomes the difficulties of previous models in rendering images by carefully adhering to extensive specifications and managing in-image text production (such as labels and signs).
Currently, OpenAI DALL-E 3 is in beta testing. According to the company, the tool will roll out to ChatGPT Plus and Enterprise users through the API starting in early October. Users can enter a request for an image and modify the prompt by engaging in conversations with ChatGPT.
OpenAI has released a statement claiming that its new text-to-image model, DALL'E 3, can accurately and swiftly transform nuanced demands into highly detailed and high-quality images. Although OpenAI has not said much about DALL-E 3's technical specifications, it is rumoured that the new version of the tool will have additional safeguards to restrict its capacity for generating hateful, violent, or adult content. Also, it includes measures to reject requests that specifically seek images of a public figure by name or those that request images in the style of a living artist.
Also Read: Best Augmented Reality Development Tools for Developers
DALL-E 3 is probably based on the same formula as its predecessors, albeit with updated training methods and more time spent in front of a computer.
With OpenAI DALL-E 3, creators will have control over whether or not to allow their work to be utilized for the training of future image Generator models. Based on the samples showcased by OpenAI on its promotional blog, it is evident that OpenAI DALL-E surpasses other image synthesis models in terms of its ability to accurately follow prompts. According to OpenAI, DALL-E 3 is more effective than its predecessor, DALL-E 2. Using OpenAI DALL-E 3, users will be able to create stunning and highly precise images. According to the company, the new tool has the ability to create engaging images without the need for any hacks or prompt engineering.
Currently, we cannot say much about OpenAI's newest tool; all we can do is wait until it's available to users.
Until then, take good care and stay tuned for more such informative articles!