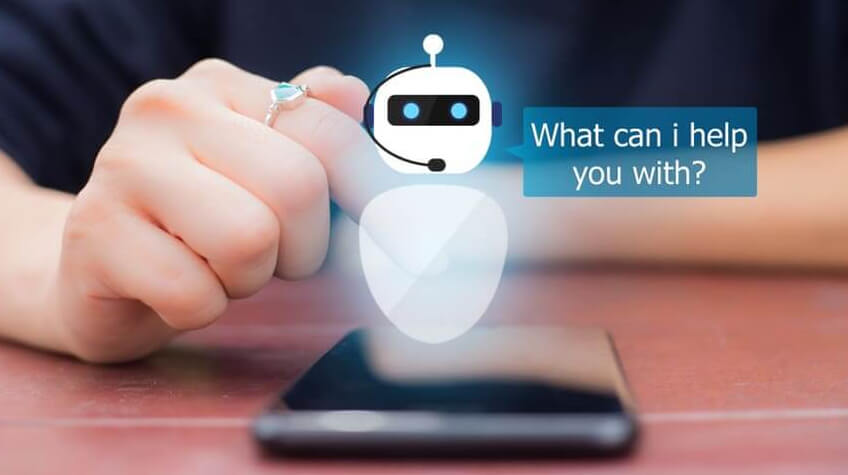 With consumers demanding round-the-clock service for assistance in areas ranging from health to banking and finance, the demand for chatbots, otherwise known as "conversational agents," has increased tremendously among consumers and businesses. Besides, people binge on apps for everything ranging from grocery to healthcare and wellness, which is again a reason for the increased popularity of chatbots.
WHAT ARE CHATBOTS?
Chatbots are artificial intelligence (AI) systems designed to stimulate customer engagement via voice command, text messaging, or both, especially over the internet. Many online stores allow customers to talk directly to their staff about an item seen on the website, while some use text to voice for an automated response. But that's not all. You can now search for anything online, from your travel accommodations to the weather forecast, etc. The possibilities are endless. Chatbots are becoming a necessity in specific industries, particularly retail and healthcare.
Examples of Chatbot:
Facebook Messenger is a perfect example of a chatbot. Most people use it to communicate/chat with friends and family, while some even use it to purchase items. Facebook Messenger allows businesses to reach their target audience. Besides Facebook, the other platforms deployed on chatbots include WeChat, WhatsApp, etc.
Many are deployed on chatbot platforms such as Facebook Messenger, WhatsApp, WeChat,
CHATBOT MARKET STATS: SIZE & GROWTH
Since chatbots reduce operating costs for businesses, the market size is likely to soar. The chatbot can handle multitudes of functions within an organization, such as marketing, payments, processing, and customer service.
According to a report, consumer retail spending via chatbots worldwide will reach $142 billion by 2024, from just $2.8 billion in 2019.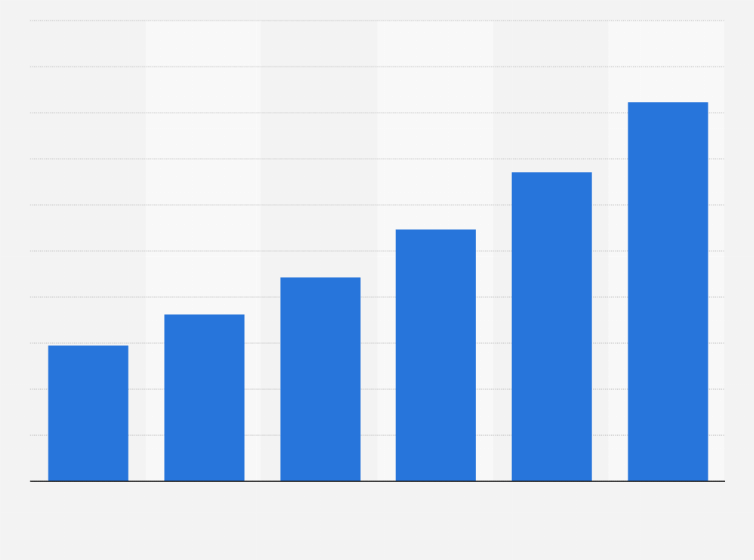 Today, consumers look for 24X7 service in areas ranging from retail to health. This changed pattern in consumers' behavior makes businesses ponder to deploy Chatbots and virtual agent customer service to handle customer queries at any time of day.
Apart from this, the recent outbreak of COVID-19 has significantly impacted both consumers' behavior towards shopping and how businesses should function. The chatbots have been increasingly deployed by various industries, including healthcare, to respond to customer queries and other related information. Due to lockdown, companies made their employees work remotely, which made them deploy chatbots to reduce customer queries' burden due to the minimal availability of customer service employees. Major industries, including retail and healthcare, are now going digital, making chatbots an absolute necessity for them.
CHATBOT MARKET STATS: USERS
As said earlier, today's customers seek round-the-clock service from the company. And if they don't get fast service or response, they get frustrated, leading companies to lose the customer. Of course, businesses cannot have their support team sitting 24X7 for customer service. Not only is it redundant, but also it will add to the cost of the company, which is unwise absolutely.
So, what is the solution?
Chatbots are the solution in such a situation. They can provide real-time help to the customers exactly when they need it. Here are some stats about chatbot users:
According to a study, 40% of internet users across the world prefer interacting with chatbots than virtual agents.
69% of consumers prefer chatbots as they are able to provide fast answers to simple questions.
More than 50% of customers expect a business to be open round-the-clock.
37% of consumers expect to receive responses quickly during emergencies.
67% of customers worldwide reported using a chatbot for customer support in 2016.
33% of consumers use chatbots to make reservations, place online orders, and other functions.
The top industries profiting from chatbots are travel, real estate, healthcare, education, and finance.
The chatbot market was valued at USD 17.17 billion in 2020 and is expected to reach USD 102.29 billion by 2026
28% of top-performing companies are using AI for marketing.
CHATBOT MARKET TRENDS & FORECASTS
Chatbots for Customer Services
Besides messaging apps, chatbots are also integrated with service-based apps like OYO, BookMyShow, Red Bus, MakeMyTrip, etc. These service apps use WhatsApp for Business integrations to share the details pertaining to customers' bookings or and/or replying to their queries over the WhatsApp chat.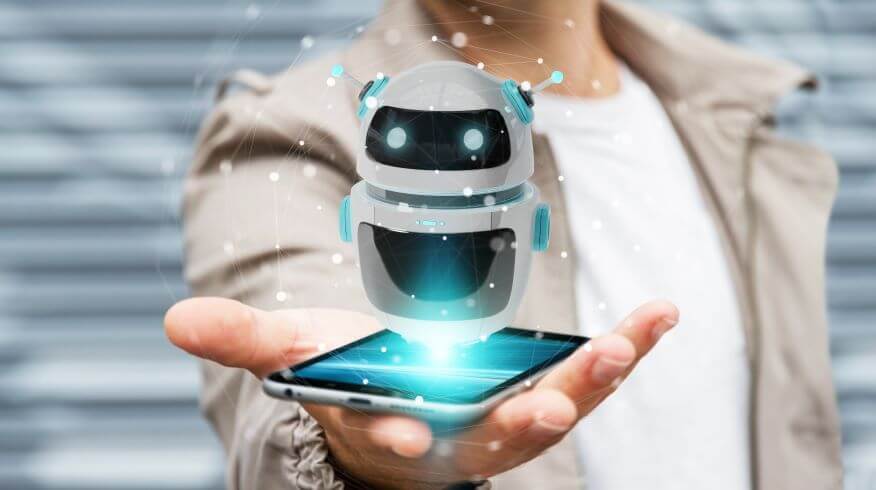 The main aim of deploying chatbots is to provide better customer support services. According to research, $4.5 Billion is projected to be invested in enterprise intelligent assistants by 2021. Over 50% of enterprises are expected to spend more per annum on bots and chatbot creation than traditional mobile app development by 2021.
Also See: 10 Best Website Chatbot Examples of 2023
Chatbots in Healthcare Sector
The Healthcare industry is witnessing significant growth in chatbot deployment. Healthcare service providers are continuously integrating ChatBots to assist the patients better. Leading healthcare facilities are already using Chatbots to facilitate better assistance to their patients with the help of conversational AI agents. For instance, Chatbots in hospitals are used for myriads of purposes, from taking their details to prescribing medicines in real-time. For example, Gyant Chatbot asks patients their symptoms and then sends the data to doctors, who provide diagnoses and prescribe medicine in real-time.
Another example is Northwell Health. Northwell Health is trying out chatbots to help patients navigate oncology care. Similarly, Premera Blue Cross launched Premera Scout, a chatbot to help patients understand their benefits.
A report suggests that up to 73% of healthcare admin tasks would be automated by AI by 2023. The adoption of chatbots is expected to save the banking, healthcare, and retail sectors $11 billion annually by 2023.
As more businesses and consumers continue to use chatbots, the demand for better development of chatbots will continue to grow as well.
Chatbot Industry Ecosystem
Usually, Bot developing companies are third-party companies that employ AI technology to help businesses integrate their own chatbot across a platform. Some native bots are also built by the platform or app in which they are operating, such as Apple's Siri and Google Assistant.
Chatbots interact with users via SMS, messaging apps, cloud networks, and emails. All these are deployment channels. With more and more companies going digital, the demand for chatbot deployment is sure to soar. The upswing of chatbot usage has resulted in a massive amount of startup techs entering the market to try their luck in a variety of industries.
Conclusion
Due to the increasing demand from customers to have a round-the-clock digital experience, the demand for Chatbots is also rising. The massive population and increasing number of smartphone users worldwide are carving a highly promising consumer pool for the chatbot market, particularly for applications such as personal assistance. Major tech companies are already working on the development of Chatbots to make them standard for customer service.