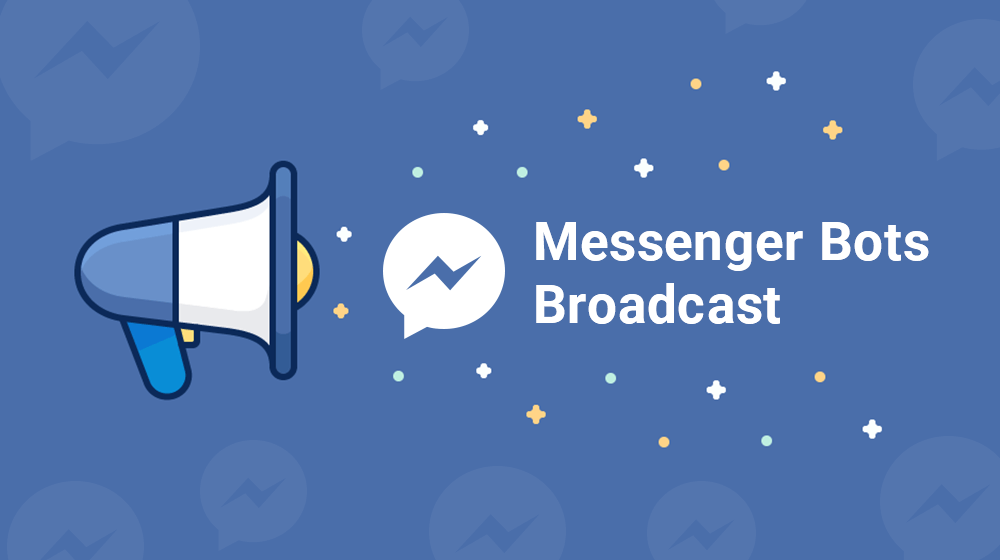 Facebook is called as the machine of innovations, as it is always keeps on trying its hands on some or the other innovations to provide more and more features to the users. One such feature on which Facebook is now working on might not get so popular amongst the users, but is sure boost business. Facebook is working on self-serve sponsored messaging tool for small businesses. Facebook has been working on developing a prototype of the Messenger Broadcast tool which is useful for the businesses in broadcasting a message to all those who have had a conversation with them in the past. Facebook has tested this new Messenger Broadcast feature internally and is now taking it to get tested externally. The testing as started in some of the countries including U.S, Thailand and Mexico.
The tool is now available for free in the market but this won't be the same for long, as Facebook shall start charging for this tool in near future. This tool will be a paid product. Messenger has certain limited on number of messages that can be sent so as to avoid any consequences of spam, also you will be able to send messages only to those who has voluntarily approach you first. Despite of this, there are many users who would still find it annoying when they would receive promotional messages especially the ones who are not much into the technology.
Facebook is now a family of over 1.3 billion users, considering this Facebook will soon monetize Messenger. Facebook has introduced lot of business promotional features and now the launch of Messenger tool might risk the chat app turning it into a spam folder.
Messenger Broadcast is quite useful for small businesses as it can help them compose a message on their own and this can be done if they lack in accurate understanding of the coding skills. They have an option of choosing the set of people who already has messaged them before to be included in their messages hit list. Further, there is a need of adding title, body content and image followed by selection of call to action. On receiving the messages people have a choice of hitting the website and also the choice of pre written replies.
After Facebook finishes off the free trial session, they might start charging depending on the size of audience, a business is expecting to hit. Few users can be pinged for free, but a large reach will demand them to pay amount accordingly.
Facebook once launched half backed bots platform in 2016. But it did not turn out to be successful as it lacked many tools to build and manage bots. Considering this, Facebook is first testing the broadcast composer before actually launching it full fledged in the market.
Facebook and Snapchat both have received great success on their launch of self serve ad-buying interfaces. Big businesses are paying huge amount for promotional campaigns but small businesses find it difficult to do that. In that case, small businesses can benefit from this new Messenger Broadcast to the maximum.
Also Read
Facebook launches collaborative Stories for Groups and Events