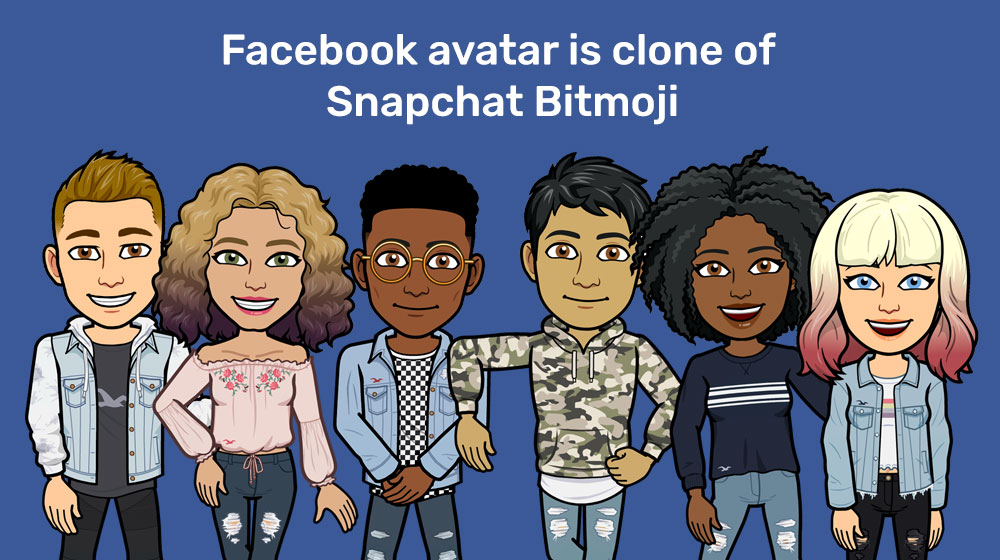 Facebook has got some hidden features in its Android app which are called as Facebook Avatars. These avatars help the people to build their personalized, illustrated versions of themselves which can be then used by them as stickers in Messenger and also for commenting purpose. The avatar can be customised which can be used for depicting skin colour, varied hair style and also various facial features. The avatars on facebook are quite similar to Snapchat's acquisition which is called as Bitmoji which gained much popularity overtime.
Facebook has become the face of everyone's social and personal life and now these Avatars of Facebook will help the users to convey their reactions in any situation they are in. These will be more effective when you shy away on using a camera to take picture.
Jane Machun Wong is the one who was the man behind bring Avatars on the Facebook for their Android application. Facebook was working hard on bring out the various possible ways of expressing themselves on facebook. As a solution to this facebook has found and brought to existence Avatars. Facebook Avatar will give you an amazing experience of expressing yourself in a very different way. You will be able to share all your reactions in form of stickers which can be even customized as per your requirements. Facebook is in the process of creating something really great which will bring out all your moods.
At present as per Facebook's information, it is not very clear if making an Avatar will be possible with a blank started face, or Facebook will be using machine vision and Artificial Intelligence so as to create and build one using your photos. All what is expected at this point of time with the help of AI you will be able to start with a decent look for trying out different avatars and later on you will be able to add emotions to it as per your choice. As of now you will have to start from the very beginning by creating an avatar from the scratch. Automatic creation of the Avatar depends on the increasing demand of the same and might be possible but at a later stage. Facebook has waited for quite a long period to clone bitmoji. But now finally the wait will be over and its going to be worth.
Mark Zuckerberg stated in one of his meetings that Visual Communication is replacing text especially in the stories part. Followed by this he even stated that People will be able to convey their identity and their emotion by using Avatars. It will help you convey what exactly you are feeling at that point of time and all this will be done without facing any sort of complications faced in the real world.
Also Read:-
Facebook launches collaborative Stories for Groups and Events
Facebook's micro-podcasting – You may now soon be able to post voice clip status updates