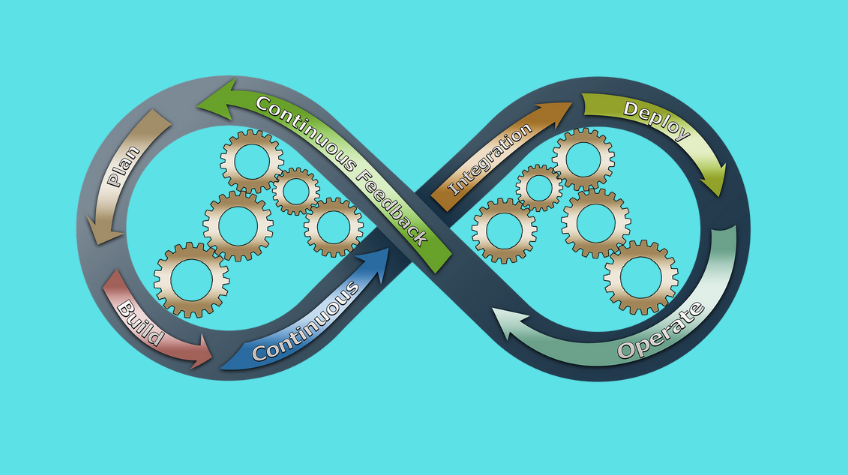 Software development is a highly competitive landscape these days and the quality of the product is the only thing that people yearn for. Luckily, there is a way that is effective to ensure that everything might work as planned. And it is Quality Assurance!
Today, QA is seen as a part of an operational strategy that is adopted by almost all industries and businesses to detect and eliminate defects in their services or products.
By implementing the QA, businesses can ensure the safe delivery of their product to the customers.
Quality assurance not only helps a company to build a service that meets the requirements and expectations of customers but also, it yields the dissemination of high-quality products.
In this way, a company or an industry gains a loyal customer. There are certain set-off standards defined by the quality assurance method that help to prevent defects even before they arise.
As per, marketresearchfuture.com, "Software Quality Assurance Market is expected to get a compound annual growth rate of 9.6% during the forecast period to reach USD 14.01 billion by 2025."
The increase in the need of reducing operational costs is surging the demand for the software quality assurance market.
The Significance Of Automation Tools
According to the report by, The Daily Research chronicle, it is being examined that automated testing will be on a 100 percent rise from 2019 -to 2025 amongst the major IT MNCs.
Automation has become the key enabler of many advanced development and deployment practices. Test automation tool is a tool that enables and facilitates companies to automate their software testing needs.
Automated tools work for reducing the need for human intervention and thereby further achieving greater speed, reliability & efficiency. Let's take a glance at why automation is so important:
More quality of the software in terms of accuracy, high test coverage, and efficient testing
Reduced cost of testing
Increase in the ROI (Return of Investment)
Boost employee morale by increasing their confidence
► The Traditional Testing
The methods of Traditional testing have been extant since the inception of software development.
Earlier, most of the organizations adopted traditional ways of developing software along with the manual testing approach. In such scenarios, software engineers wrote the code whereas testers and QA professionals were responsible for quality.
Related: Quality Assurance – Effective Strategy from Smoke Testing to Regression Testing
Let's discuss some of the features of traditional testing:
It is always time-consuming and long-running.
Delivery speed is low as changes and defects are detected during the end of testing.
All the requirements must be communicated during the initial phase of testing leaving no space for modification when the development is initiated.
In manual testing, we witness minimal to negligible interactions between different software testers.
Documentation is a high priority in traditional methodology and eventually, it becomes expensive to create.
You can't implement reusable components in Manual/Traditional Testing.
► The Modern Testing
There is a rapid increase in technological advancements and a surge in the number of organizations entering into software testing.
Due to this reason software testers are indulging in examining different testing processes and further optimizing these processes at multiple levels of testing by following the modern-day testing ways.
In modern testing or Agile testing, Quality no longer becomes the sole responsibility of the testers, rather it is a shared responsibility of everyone involved in developing and delivering the product.
► Features Of Modern Testing
Less time-consuming as compared to traditional testing
Follows a way that allows flexibility in making changes as per the requirements.
Can be performed using automated tools, which further provides diverse benefits.
The approach ensures collaboration with end-users that also promotes face-to-face interactions.
Modern or agile testing enables lower risk involvement.
Includes rigorous planning, analysis, and testing
► The Advantages That Can Be Leveraged Via Automation Testing
Although many enterprises are using automated testing as their strategy in the software development process.
However, many of them are still unaware of the benefits they can leverage through automation testing. Let's look at some of the advantages of automation testing:
Automated Tests help in early bug detection in the software development lifecycle, thereby ensuring the reduction of the risk of delivering faulty software.
Automaton testing services always provides in-depth and detailed reports that simply won't be possibly done manually and we too can't overlook the fact that this would be done in a shorter period.
Automated tests are quick to execute compared to manual tests. Though initial setup may require some time when working on automation testing, the early efforts made on automating the tests allow you to reuse the same for similar projects or whenever needed.
As the word says, everything is done automatically in automation testing. In a constantly changing codebase, you can automatically execute the tests on each commit.
One won't have to continuously carry out manual steps by setting up an environment or remembering the steps to execute each test.
Automaton testing eases the process of detecting bugs or other defects. It also enables you to analyse a wider test coverage than humans may be able to.
Automaton testing simplifies testing and today when most of the tech companies widely do software testing, automated testing helps in simplifying the process.
Here, the test scripts can be reused while manual testing services involve the test line to run again for each time.
Automation testing can support load testing. Automation allows simultaneous testing for thousands of test cases while allowing simulation for mass users which is almost impossible with manual testing.
Extensions and tools available for automation testing include the use of features that measure several code quality metrics.
This type of testing provides the opportunities to measure the quality of huge codebases in a matter of minutes, which is yet again not possible in manual testing.
Since we all are familiar with the fact that automated technology and machines work much faster compared to humans. Automation therefore helps with improved accuracy while shortening the software development cycle.
Automation is easy to pursue at all times without any human intervention. Besides, automation cuts the chances of human error leaving no risks to the project.
Automation tests can be run at any time of the day even overnight, so there is no need for human intervention. Also, when it's run automatically it reduces the risk of human error.
Though automation testing requires investment when considering it in a long run it can save money and is more cost-effective.
During this time other team members can use their energy somewhere else which further can improve the workflow.
► Conclusion
Indulging in vigorous software testing to ensure efficiency is the foundation value of almost all industries. Catering to the benefits and approach that agile testing holds, we can say that, the modern testing approach is considered more appropriate for handling test-related challenges. Further, automation testing is truly a robust way of moving into the future success of your software business.
Also, to successfully implement modern testing practices, you will definitely need quality assurance service providers that will help you to bring a professional performance. So, choose a QA expert that enables the organization to quicker bug detection, seamless coordination, and lesser turnaround time for product release.
Author Bio: Kanika Vatsyayan is Vice-President Delivery and Operations at BugRaptors who oversees all the quality control and assurance strategies for client engagements. She loves to share her knowledge with others through blogging. Being a voracious blogger, she published countless informative blogs to educate audience about automation and manual testing