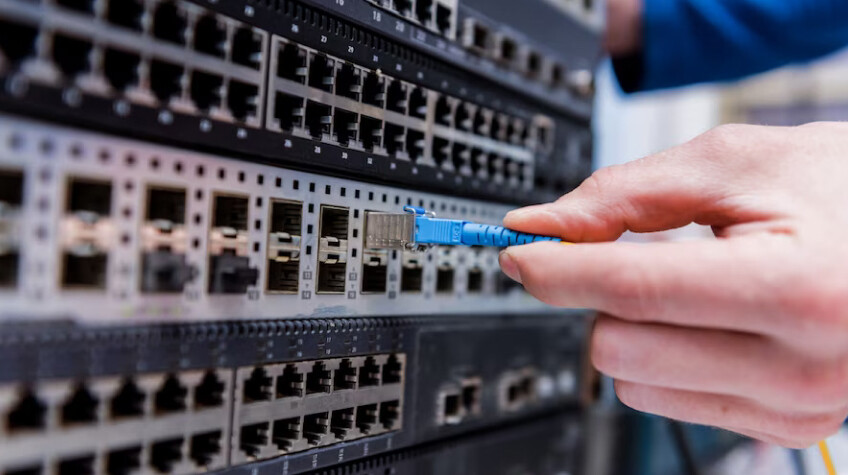 If you're like most business owners, network services are an integral part of your business growth plan. However, this type of service is so integral to your business growth you can't afford to risk any performance issues.
If you want to ensure that, you need to find the best network service fast. Learn the tips below to ensure you find the best network service company. Did you know that the global managed network services market is expected to reach $116.20 billion by 2029?
Key Considerations When Selecting a Network Service Provider
1. Assess Your Business Network Needs
When choosing a network provider for your business, it is important to assess your business's needs. Before making a decision, consider what type of network infrastructure you need to meet the immediate needs of your business. Evaluate what services you require to make the most of your current hardware and software.
Also, decide if a dedicated server and storage solutions are necessary. With a careful thought process, you can make an informed decision about which network service company is the right fit for your business.
2. Examine Network Service Pricing
It is important to take into account their pricing structure. Companies can charge per user, per app, or per device. This depends on the type of technology and the number of users and devices needed.
Additionally, many companies offer bundles that can include basic network services like email, data storage, and web hosting. Before making a decision, you should research the different networks and contact providers. This is to get an estimate of the total cost for your business.
3. Review the Customer Support Offered by the Company
You want to ensure that the service provider you choose values your feedback. They should always be on hand to answer any questions you may have.
Look for providers who are available 24/7 and have a wide range of services for their customers. Make sure the customer support team is well-trained and knowledgeable. Ensure that they provide a fast response time to address any issues you may be having.
4. Leverage Testimonials and Reviews
Review sites offer aggregated sentiment from multiple customers. They provide a good indication of whether a service provider is likely to be a good fit for your business.
Testimonials from individual customers can provide greater depth and detail. They often give an idea of the customer experience during the initial consultation process and installation timeline. They may also include information about the trustworthiness of the service provider.
5. Consider Network Security Features
One of the most important factors is the network security features the company offers. Security features should include things like firewalls, malware, and virus protection. It should also include encryption of data and password protections for sensitive data.
It is also important to ensure that these security features are regularly updated to stay on top of the latest threats. A network service provider with these features can provide peace of mind. This will also ensure that your business's valuable information is well protected.
6. Understand Company's Specialty and Expertise
Make sure the company specializes in the services needed that fit the scope of your business to secure a reliable network infrastructure. Research the company thoroughly to learn more about their experience and the types of services they offer.
Ask questions about service level agreements to maximize your investment and ensure the reliability of the network. It is also a good idea to inquire about the types of solutions they provide. This allows business owners to have someone to turn to when they need assistance with any technical issues.
Make sure the company is up to date on the latest technologies and can provide quality services. Taking the time to understand the company's specialty and expertise helps business owners make informed decisions.
7. Consider Scalability
Scalability is the ability to expand its service offering as the business grows and progresses. Having a service provider that can offer different levels of services that address the needs of the business in its current and future phases will ensure the business is supported as it evolves.
In addition, having a service company that quickly adjusts to demand when the business expands, adds more users, or works with greater capacity, is essential. Having the ability to build on existing infrastructures as the business changes is essential for long-term success.
8. Assess the Type of Internet Connection
Different internet service companies provide different types of connections. This can include DSL, fiber optic, satellite, mobile, and cable. The right type of connection also allows for greater scalability.
If the business relies on a lot of video streaming or sending large files, then a high-speed connection such as fiber optic is necessary.
If the business is planning to use cloud computing then it is important to ensure a secure connection with plenty of bandwidth. By taking all of these factors into consideration, businesses will make sure that they get the best network service for their needs.
9. Get to Know the Company's Track Record
Choosing a network service company for your business is an important decision, and it's important to know the company's track record. Research the company's customer service history. Many companies offer metrics on customer service, so take some time to find out how well the company is doing in that arena.
Also, investigate the years of experience the company has and whether it specializes in certain areas of network services. Ensure the network service provider has the necessary qualifications and certifications to manage your system. Understanding the company's track record will be a key factor in helping you make a decision.
10. Future-Proofing:
Technology evolves rapidly. Choose a company that stays up-to-date with the latest trends and can offer solutions that are relevant in the long term.
Overall, the right network service company will depend on what services your business needs and how closely you can work with them. It's a good idea to take some time, talk to potential service providers, and read reviews to get a good understanding of what each one has to offer.
Make sure to request a proposal from each potential provider to compare all available options. With the right service provider, you can help ensure your business's success!
If you found these tips useful and want to read more, check out our blog daily!