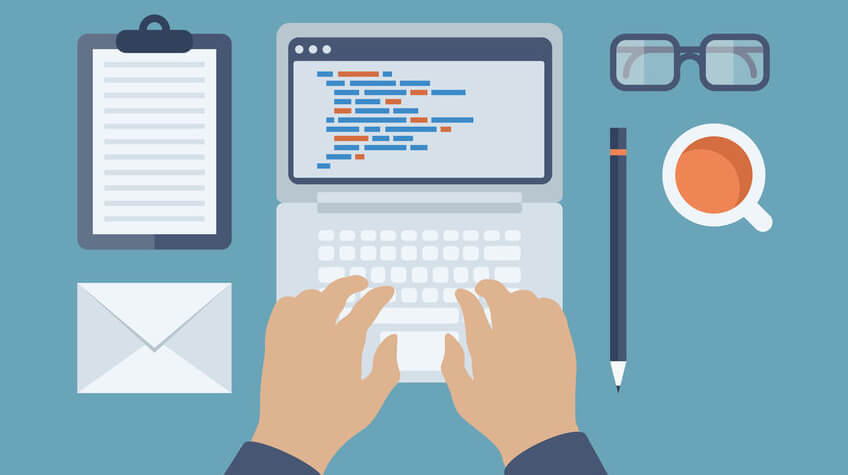 The marketing space has witnessed tremendous development since it became a concept in the early 1950s. A major contributor to this rapid evolution has been technology. At the heart of tech are programming languages that continue to transform how business is done including helping with automation and market data collection and analysis.
If you are looking to stay ahead of the pack and enhance your digital marketing results, here are five programming languages that are guaranteed to give you the much-needed edge.
Which Programming Language Should Digital Marketers Learn?
1. Python
Unlike most programming languages, Python is relatively easy to master and a go-to language for most beginners. In this age of the customer, one thing you must consistently do is to know your data.
Learning Python primes you for any data-related scenarios you can imagine. For example, this language provides you with the elementary knowledge of data structures.
The reliance on Python by big data platforms helps to act as insurance for continued support for centuries to come. You never have to worry in case you hit a snag in your project as an army of developers worldwide is always on cue to provide the much-needed help.
For most people lacking a background in computer science, getting started with Python has never really been an issue. Many will attest to losing focus once faced with the complexities of coding language, but luckily, Python has a solution to this. The language is easy to grasp such that even complete beginners are able to comprehend and implement it within a very short time.
For those who prefer web application programs to the tedious process of coding, learning the basics of Python up to Python list comprehensions is a great way to improve your skills. Python is not limited to data analysis alone. As a digital marketer, you can use this language for your machine learning and high-level automation processes.
2. HTML
HTML is free! And who doesn't like free stuff. We've come to associate most free products as not-so-valuable or come with a catch. For example, most require you to pay after surpassing a certain limit to unlock additional features. Others even ask you to purchase another product to continue using the current one. That is not the case with HTML. It's completely free with no fine prints to worry about!
But HTML just doesn't just stop at 'free' with the goodies. Apart from being easy to learn and comprehend, it's also the first programming language for most web development students. Web development is an arrow in the quiver for any digital marketer out there.
Related: Upwork Releases Top 15 Highest Paying Programming Languages
One of the key strategies in digital marketing is Search Engine Optimization (SEO). HTML is by far the easiest and best language to write SEO-compliant websites.
While most programming languages will require knowledge of other programming languages as a requisite to commencing the course, with HTML you are good to go when you are good to go. It's simple to learn and that is a good thing if you don't have tens of hours to spend learning a new thing.
3. Structured Query Language (SQL)
SQL is a programming language any digital marketer would be thrilled to command. The ability to perform data queries from seemingly impossible angles is what makes SQL the ideal marketer's partner.
Imagine the control you'd possess if you knew every click your clients made. That is exactly what mastery of SQL puts at your fingertips.
Like other programming languages, SQL boasts a huge base of developers who as usual are always on cue to assist when needed. Looking for coding work? Having the ability to code using SQL will literally give you an edge as it is one of the most sought-after skills by employers.
Related Post: Guide on How to Use Chatbots for Marketing
4. Java
To most people without a background in IT, the ability to get off on the mark is key towards the successful completion of the learning process. An endearing aspect of learning Java is the availability of tons of resources and personnel at your disposal. Learning this programming is not as hard as it has been made to look. With a bit of patience and determination, anyone can hack it.
The benefits of learning Java far outweigh the effort put into the learning process. A good digital marketer should be able to utilize multiple platforms to achieve set goals. Java makes it incredibly easy to develop applications that run across multiple devices without the need for further tweaking.
One thing to love about this language is its ability to run on almost any platform and device. This gives you the flexibility to decide how best to apply the skills you have learned, be it for mobile software development or desktop software creation.
5. Javascript
Javascript is commonly applied in web-based services and internet browsers. Unlike most programming languages, it runs on the client's side allowing the user to exploit various aspects of browsers to create interactive visuals.
Visual appeal plays a big role in digital marketing. For example, being able to create stunning websites with interactive features cannot be overstated enough. Through these interactions, marketers can create a database that defines their client's behaviors and helps them strategize better.
Apart from creating interactive web pages, Javascript is also used in creating mobile and web-based applications. As you can see, the possibilities for applying this language for marketing Javascript are endless.
Also Read: Best Programming Languages for AI Development
Are you ready to go with the tide?
Technology is a juggernaut that sweeps everything in its path. The evolution of marketing depicts the clearest picture of how rapid and unforgiving the technological world can be to age-old professions. The constant change has forced players in this field to rethink their modus operandi.
The average marketer now needs to familiarize themselves with at least one programming language to remain relevant in the industry. While the learning experience could vary depending on the programming language you choose to learn, the result is a more astute and decisive individual.
The good news is resources to learn and grow are limitless, the support assured, all you have to do is take that first step. So what are you waiting for? Pick one of the five programming languages above, master it and use it to take your digital marketing to the next level!
Related:
2) Top Digital Marketing Podcasts Worth Listening to in 2023