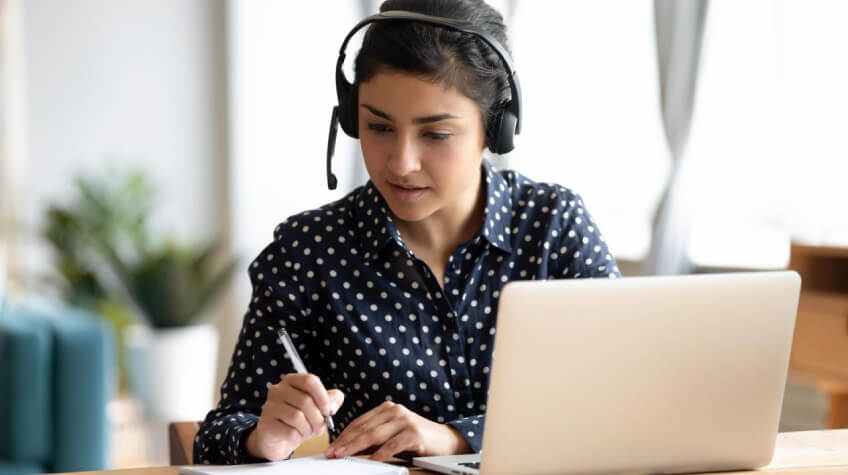 In today's ever-changing business world, a virtual assistant service has become an essential tool for companies and entrepreneurs alike. As technology becomes increasingly advanced, the scope of these services continues to grow. Here is everything you need to know about virtual assistant (VA) services. 
What are Virtual Assistant Services?
Virtual assistant services involve help seekers communicating with a VA through customized chat apps. The vast majority of clients communicate with the help-sending VA using text messages or instant messaging (IM) applications. In other respects, traditional email is still the primary means of communication between clients and service providers in western countries such as the U.S., while in other regions like China and Japan, voice-chat technologies have become more popular by delivering greater accessibility to these services. Although there are many inexpensive methods of outsourcing business support tasks, a number of emerging startups in the VAs space portray very ambitious plans to make it possible for clients to speak with virtual assistants 24 hours a day.
Virtual Assistant Services – Roles & Duties
If you are looking for a helpmate who can take care of all your correspondence, bookkeeping and administrative tasks, then a Virtual Assistant Services may be the perfect match for you. A Virtual Assistant Services provider offer a variety of services such as transcription, e-mail answering, labelling and filing, research and writing, online social media management and more.
When searching for a Virtual Assistant Services provider make sure to consider the following factors:
Cost: The cost of Virtual Assistant Services will vary depending on the specific services provided.
Size: A Virtual Assistant Services provider can range from small businesses that only offer a limited number of services to larger businesses that offer a wider range of services.
Training Required: Most Virtual Assistant Services providers require no training initially but some may require specific skills or certification in order to be hired.
Availability: Most virtual assistant service providers are available during regular business hours.
Requirements: Some requirements for being hired by virtual assistant services include proof of ID, proof of income and availability to work sporadic hours.
When researching a Virtual Assistant Services provider make sure to read reviews and compare pricing before hiring one. There are many excellent providers out there so it is important to do your due diligence when
Virtual Assistants by Industry
Virtual assistants are a popular way to outsource job-related tasks. They can take on tasks such as managing email, scheduling appointments, and forwarding messages. Services vary in price and complexity, but all offer a one-time flat fee for their service.
Some of the most popular virtual assistant services include:
Google Hangouts: This service allows users to video chat with other users. It is free to use and includes a variety of features, including transcription and VoIP calling.
Office 365: This cloud-based office suite offers a wide range of features, including virtual assistant support. Users sign up for a subscription and then access the virtual assistant through the Office 365 Hub. The hub offers templates for common tasks, such as email composition and meeting schedules. There are also unique features, such as a tool that can notify users when they have unread messages from a specific person in an organization.
Amazon Mechanical Turk: This marketplace offers employers access to workers who can complete tasks for them. Workers can be paid by the hour or by project, with discounts available for larger projects. Some of the tasks available on Mechanical Turk include transcribing audio recordings, creating PDFs, and reviewing customer feedback.
Best VAs by Type
Virtual assistant services are a great way to get help with tasks that you might not be able to do on your own. There are a variety of virtual assistant services available, and which one is right for you depends on your needs. Some of the most common types of virtual assistant services include general assistance, task management, and email and chat support.
Four of the best virtual assistant services by type:
General Assistance Services – These services offer assistance with a variety of tasks, from booking appointments to finding information. Some popular General Assistance services include Google Calendar and Amazon Customer Service.
Task Management Services – These services help you keep track of your work and scheduled tasks, so you can focus on what's important. Some popular Task Management services include Asana and Trello.
Email and Chat Support – These services offer assistance with email and chat messages. Email support typically includes answering support questions, while chat support offers live help with messaging. Popular email and chat support services include Zendesk and Live Chat Express.
Productivity Tools Services – These services offer tools to help you organize your time and work smarter. Popular productivity tools services include Workflowy and Rescue.
Best VAs for SEO and Social Media Marketing
If you want to take your online presence up a notch, hiring a virtual assistant is the perfect solution. Virtual assistants can do everything from writing and updating blogs, to managing social media and SEO for your business, to helping with office tasks. Here are 3 of the best VA services for both marketing and SEO.
Sprout Social: Sprout Social is a social media management platform that offers a wide range of features for businesses of all sizes. Their virtual assistant services include posting updates and responding to comments, creating and managing content calendars, monitoring mentions and tracking keywords. They also offer coaching and support for setting up and using Sprout Social effectively.
Hootsuite: Hootsuite offers a suite of tools that help businesses manage their social media accounts from one place. Their VA services include scheduling posts, managing hashtags, responding to comments, tracking analytics and measuring results, as well as providing customer service support.
Fiverr: Fiverr is a global marketplace where you can find creative professionals in a wide variety of fields to help with your project. Their VA services include content writing, social media management, web development, data entry and more.
Starting Things Off
When you're thinking about finding a virtual assistant service, there are a few things to keep in mind. If you're just getting started, be sure to read our blog post on the topic to get all the basics. And if you're looking for more specialized services, be sure to check out our reviews of specific virtual assistant platforms. Let's get started!