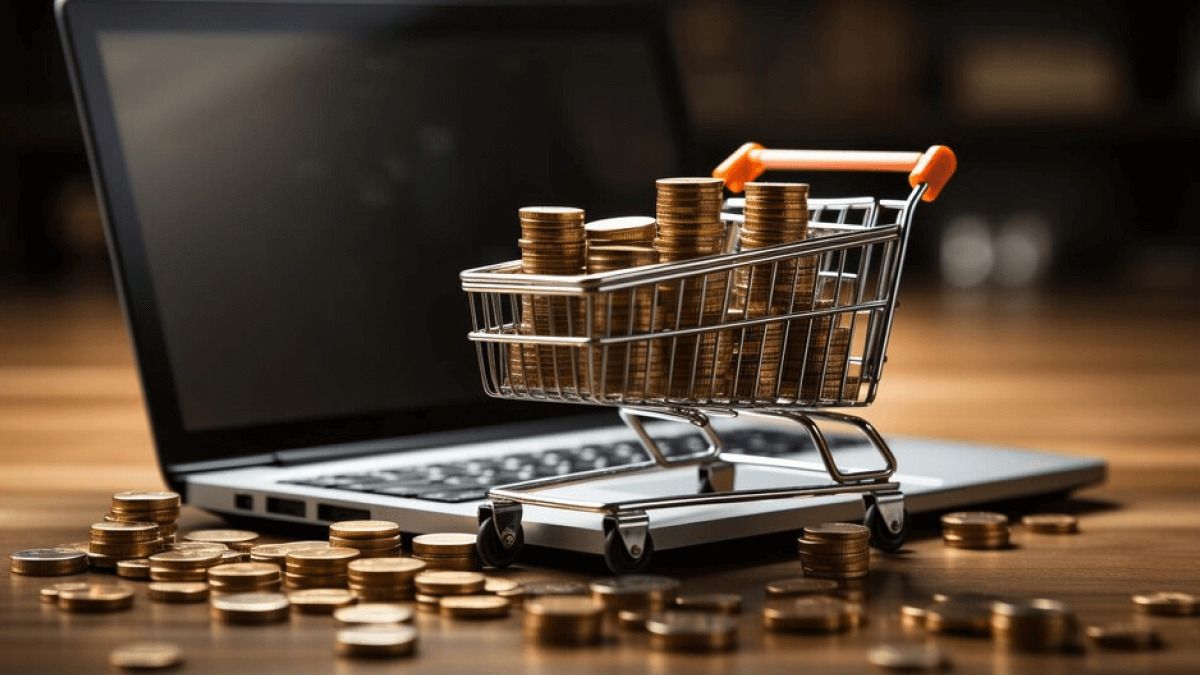 Companies may use algorithms for dynamic pricing in eCommerce to stay competitive and guarantee their prices match market demand. Algorithms are amazing because they work in the background without you controlling just everything. Hotel, airline, and car-sharing pricing are determined by algorithmic software functions depending on market supply and demand. They all price dynamically in order to provide the most convenient pricing to their customers while remaining competitive.
In e-commerce, a dynamic pricing strategy is a way to determine a price point that fits demand and supply, consumer willingness to pay, and competition rates. It enables online retailers to compete on pricing.
Let's look into the key strategies for using dynamic pricing to win in e-commerce.
Tip #1 — Optimize Your Price Points
As a business owner, you should be aware that even if you have the finest product in the world, badly priced items can cause major issues for your company. Your rates should be strategic, taking into account rivals' prices, demand and supply, and consumer willingness to pay. We strongly recommend conducting continual market research and using smart pricing algorithms to determine demand and supply aspects in the industry, as well as keeping an eye on rivals through competitor pricing tracking. Working with automated solutions to save time and effort is the most efficient method to do this.
Understanding your buyer personas requires observing consumer behavior through shopping experiences and the amount of purchases. You can stay one step ahead of the competition and adapt to the evolving e-commerce business by adjusting your price points.
Related Topic: How to Set Up WooCommerce Role-Based Pricing to Increase Sales?
Tip #2 — Maintain Competitiveness
According to Shopify's Future of Commerce Report 2022, pricing influences 74% of shoppers. It is no wonder that the price matters. People do not want to overpay. And your key mission here is to check the rates of your rivals before setting your own. Otherwise, you risk losing a market share. And AI can help you get this essential data in a timely manner so that you can react to rival pricing in real-time. Modify your rates effectively and keep a competitive edge.
Tip #3 — Re-Evaluate Your Pricing Strategy
You must re-evaluate your pricing strategy on a frequent basis to maintain it effective. Conduct a data-driven pricing study that takes into account past prices. This method allows you to assess price sensitivity and see how customers react to various pricing levels. You may then utilize this data to continually change your pricing approach.
It's vital to be proactive and make changes as needed, such as when sales statistics fall or cart abandonment rates rise. Thus, by frequently monitoring these KPIs, you may remain ahead of the competition and achieve long-term success.
Tip #4 — Experiment With Your Pricing
To be successful as a retailer, you should compete in this crowded market. By taking measured chances with your pricing strategy, you may attract more consumers and generate sales by taking calculated risks. The key is to adjust several price formulas based on variables such as your expenditures, rival pricing, and your consumers' willingness to pay.
Though substantial data analysis is required, the rewards outweigh the effort. With a planned pricing plan, you may acquire a competitive advantage and dramatically increase your firm.
Also See: Factors That Have a Major Impact on the Success of Your eCommerce Store
Tip #5 — Test Your Approaches
The key distinction between experimentation and testing is that the former may generate fresh insights into your buyer personas and rivals. Thus, you can identify the optimal (well-performing) price point through price testing. Therefore, it's essential to continuously evaluate your rates in a dynamic pricing model to determine the optimum choice in the dynamic e-commerce industry.
Sky-Rocket Your Sales
No matter what industry you are in, dynamic pricing is a potent instrument that enables you to be adaptable in your company plans. With the opportunity to easily adjust your prices, you may position yourself as a market leader and sell your things smoothly. The potential of dynamic pricing is limitless, but to get the most of it, you must be vigilant — the above strategies will assist!