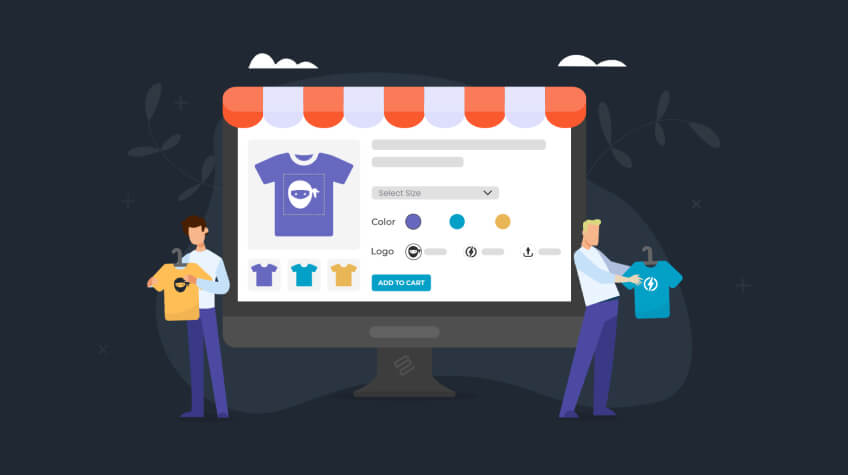 Custom plugin help to add more features or make changes to a website or program that cannot be done with the basic options available. They can make websites or apps work better for users, make them faster, or customize them for a specific business.
Custom plugin are tools that are often used in different kinds of websites, like WordPress and WooCommerce. They help people change and personalize the website to better suit their needs.
There are many different ways to change how your online store looks and works when you use WooCommerce. Some are easy changes like adjusting how customers check out, while others are more complicated and can completely change your store.
Why is it necessary?
A good experience for customers is very important for any business, especially those that sell things online. If customers have a good time, they will be happy and come back often. This will help businesses make more money. Plugins that can be customized are important in improving the experience of customers when they visit an online store.
By using custom plugin, businesses can provide a more personal shopping experience for their customers. This allows customers to change different aspects of their purchase, like how it looks or how big it is. Making the customer feel special can make them happier and more likely to come back again.
Using special tools on a website can make it easier for customers to find what they want to buy. This easy way of shopping saves time and energy and makes the shopping experience better.
Custom plugins can make a website look better and more attractive, which can help attract customers. When a business looks better, customers are more likely to trust it and keep buying from it. This can make sales go up and make people more loyal to the brand.
It gives more options to add different features and functions on an online store. This flexibility lets businesses make their website unique for their needs and what their customers want, making shopping better for everyone.
Here are some tools you can add to your online store to make it better for customers to use. They are called custom plugins and can help improve the experience for shoppers.
WooCommerce Custom Mix & Match Product Boxes
WooCommerce mix and match helps businesses make customized boxes of products for their customers. These are some important things the plugin can do to make customers enjoy shopping more by making it personalized.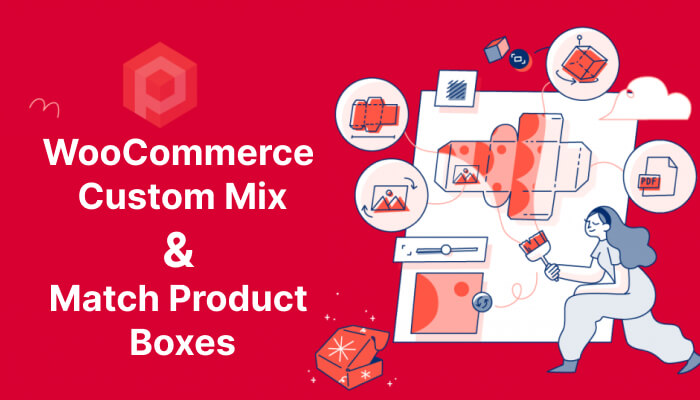 You can make personalized boxes for your products by choosing which items and options your customers can pick from. Customers can make their own special group of WooCommerce items, which makes their shopping experience more fun and personal.
The plugin helps businesses create different ways to price their product boxes. They can choose to charge a set amount or give a discount based on a percentage off. This makes it easier to buy things and helps people choose different prices.
Businesses can use a plugin to make their product boxes look different from others. They can put pictures and write their own text on the boxes. This makes shopping look nicer and more fun for customers.
The plugin helps businesses keep track of their products automatically so they don't accidentally sell more than they have. This makes it less likely for orders to be canceled and makes customers happier because the products are always available.
The plugin helps businesses sell more items by offering packages of products at lower prices. Customers get more value for their money this way. This makes shopping better for customers by giving them a more complete and enjoyable shopping experience.
Add Featured Videos in Product Gallery WooCommerce
Featured Videos in the Product Gallery for WooCommerce extension that empowers merchants to incorporate videos into their WooCommerce store's product gallery. Discover the essential elements of the plugin and uncover how it enhances the customer's shopping experience by adapting to their preferences.
The plugin smoothly incorporates video content into the product gallery located on a product page. This attribute enables patrons to witness the functionality of a product, thereby enhancing their comprehension and encounter with the product.
Customize Video Placement: Companies have the option to customize their product page by determining the location of the main video, whether it should be placed above or beneath the product image. This feature enables enterprises to have greater authority over the arrangement of their merchandise pages, whilst simultaneously improving the shopper's experience through a more user-friendly and aesthetically pleasing display.
The plugin offers numerous video choices like YouTube and Vimeo, giving businesses a wider range of options to enhance their video marketing techniques.
The video player plugin is designed with responsive features that enable it to adapt seamlessly to various screen dimensions and gadgets. By doing so, it guarantees that customers have access to the featured video across all devices, resulting in a uniform and enhanced shopping encounter.
With the plugin, businesses can modify the thumbnail image for their prominent video, presenting the content in an attractive and informative manner.
Also See: How To Add A Featured Video To WooCommerce Product Gallery
WooCommerce Product Filter
The WooCommerce Product Filters plugin enables store owners to enhance their product pages by incorporating advanced filters. These filters assist customers in locating their desired products more effortlessly. The key attributes and features of this WooCommerce plugin include:
Customizable filters: This plugin empowers you to incorporate personalized filters on your product pages, such as price ranges, categories, tags, attributes, and more. You have the flexibility to tailor these filters to align with your store's requirements, making it simpler for customers to find their desired products.
Interactive filter interface: The plugin offers an interactive filter interface that enables customers to refine their search outcomes by selecting multiple filters simultaneously. This functionality aids customers in swiftly narrowing down their search and finding products that fulfill their specific needs.
Ajax-based filtering: The plugin employs Ajax-based filtering, resulting in automatic updates of search results without the need for page reloading. This seamless and rapid user experience ensures that customers can efficiently explore various product options.
Compatibility: The plugin is designed to be compatible with a wide array of WooCommerce themes and extensions, ensuring smooth integration with your store's setup.
Enhanced customer experience: By offering advanced filtering options, the plugin significantly enhances the ease with which customers can discover products. This, in turn, leads to an improved overall user experience and heightened customer satisfaction.
By providing these features, the Product Filters plugin streamlines store operations by enhancing the product search and filtering process. Through the incorporation of customizable filters and an interactive interface, customers can swiftly and effortlessly locate their desired products. Consequently, the time and effort required for searching through your product catalog are significantly reduced. Additionally, by offering a more efficient and effective search and filtering process, you can elevate customer satisfaction and loyalty, resulting in increased sales and profitability for your store.
WooCommerce Dynamic Pricing
The WooCommerce Dynamic Pricing plugin optimizes store operations by automating the pricing procedure and delivering personalized pricing to customers based on their buying patterns. This enhances customer loyalty, boosts revenue, and minimizes the time and resources expended by business owners. The key characteristics and functionalities of this plugin that contribute to this streamlining process are as follows: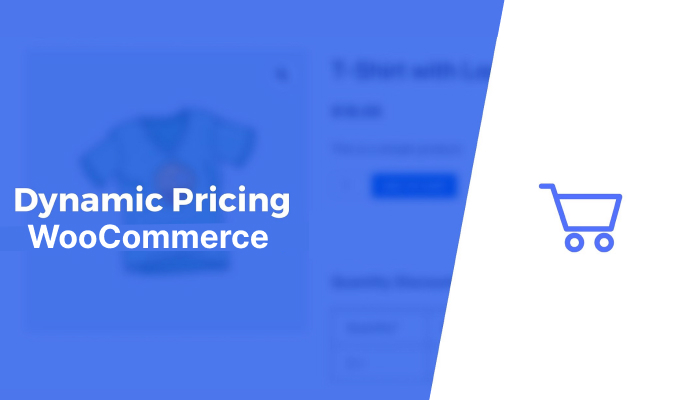 Customizable pricing rules: The plugin offers adaptable pricing rules that can be tailored to suit the requirements of the store. This encompasses the establishment of tiered pricing structures, granting discounts based on purchase quantity, or providing personalized pricing based on a customer's buying history.
User-friendly interface: The plugin presents a user-friendly interface that enables store owners to configure and manage their pricing rules effortlessly. With clear instructions and user-friendly input fields, the process of setting up and handling pricing rules is streamlined, reducing the likelihood of errors and saving time.
Personalized pricing: The plugin furnishes customers with personalized pricing options based on their purchasing behavior, which can cultivate customer loyalty and augment revenue. For instance, the plugin can extend discounts or promotions to customers who have made multiple purchases or have items in their cart but haven't yet completed the purchase.
Automated pricing: The plugin automates the pricing process, eliminating the necessity for store owners to manually adjust prices or monitor customer behavior. This streamlines the pricing procedure, reducing the possibility of errors, and conserving time and resources.
By incorporating these features, the WooCommerce dynamic pricing streamlines store operations by automating the pricing process and tailoring prices to individual customers. This not only improves customer loyalty but also increases revenue. Moreover, it saves valuable time and resources for business owners.