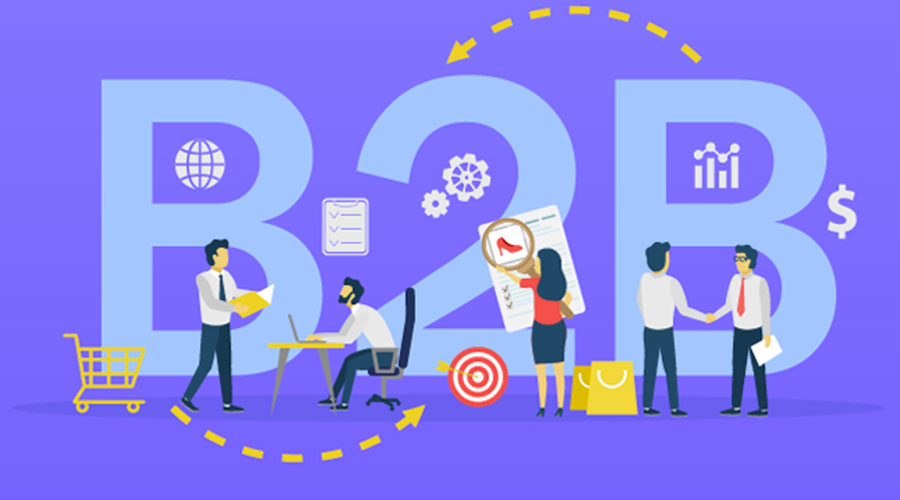 E-commerce is trendy these days because of its core functionalities and techniques. However, business owners must rely on the growth factor to meet demands. For B2B eCommerce, the features and specifications are unique as well.
It will develop a good solution and improve the B2B customer journey. With an 18% CAGR until 2028, Top b2b eCommerce website development companies will rock the market surely. It will develop a good solution for business owners to manage the brands effectively.
On the other hand, the commercial market segment should notice well and include traditional results for general business-related issues. THE B2B commerce market is now worth value in showing possible solutions with $8 trillion and is forecasted to grow 18.7% by 2026. B2B commerce takes several advantages and maximizes the results
Features of B2B eCommerce
The evolution of B2B eCommerce is a niche segment focusing on the commercial market. It will explore traditional channels. It sometimes includes adapting overall business needs.
The forecast point should be crossed by nearly $76 until 2025. B2B eCommerce should be flexible for meeting your business goal accordingly. It must be identified clearly and notice customers' satisfaction forever.
With 60% of B2B purchases, it considers immediate solutions with customer experience. It should be flexible enough to meet changes in the business environment. They take the complete solution to do research based on the unique features. The B2B eCommerce must be adaptive regarding report conducting by 78%.
Contract pricing & catalogue
Bulk ordering
Quick reordering
Restricted access control
Portal customization
Shared shopping carts
Quote management
Digital payment options
Product information management (PIM)
Techniques used in B2B eCommerce
Creating B2B commerce is a smooth process. Of course, it requires some techniques because of its unique considerations. For example, they take full pledge solutions and include quote-based pricing forever. It will increase the workflow, and net payment terms should be made. In addition, e-commerce security issues should be notified with use cases.
The performance should be great, and usability is always giving satisfactory solutions. The B2B eCommerce must set out a new solution and help merchants to meet their customers. They come faster than others. It considers quote-based pricing. It should be flexible enough and explore changes in the core features.
Robust eCommerce platform
ERP
Omnichannel personalization
Third-party logistics integration
Ecommerce syndication
Dealer Portal
Sales rep dashboard
Punch Out catalogs
Core Functionalities of B2B E-Commerce Platforms
The functionalities of B2B e-commerce vary depending on the merchant's requirements. The features are always unique and hence capable of achieving overall results forever. It includes core results and considers a vital role in doing it based on evaluating the platform well.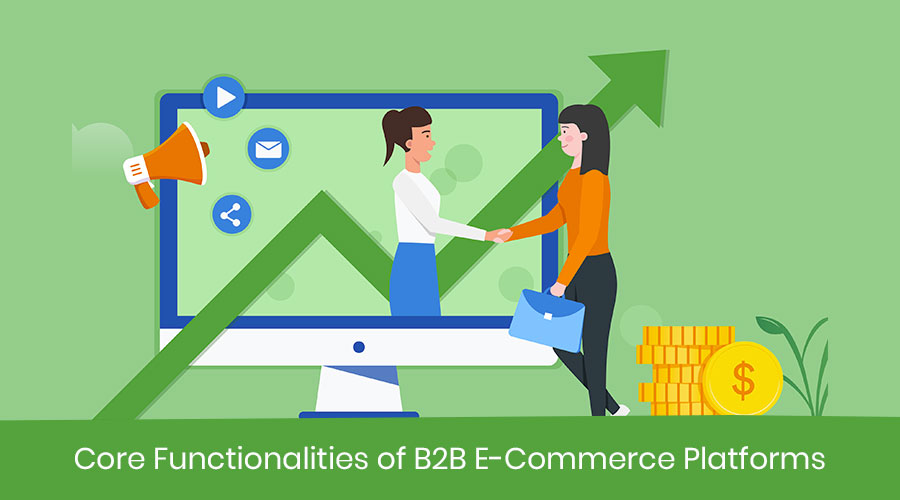 1. Contract pricing and catalog
In B2B e-commerce, contracts provide shipping, pricing, and payment terms. Of course, it will develop a good solution and offer extensive SKUs. It must be applicable to notice custom pricing and specialized catalogs.
They must be applicable to notice that it depends on the core features of the B2B eCommerce platform. It will explore more pricing and specialized catalogs.
2. Ability to buy in bulk
Bulk orders and wholesale purchases should be flexible in showing B2B sales. However, it considers effective goals and focuses on bulk purchases. Therefore, it will take overall functionality.
They will explore delivery estimation for important aspects. It includes UX solutions. It considers wholesale options for focusing on management software. Finally, it provides a set of B2B eCommerce features.
3. Quick reordering
E-commerce features should be flexible in showing generated billions. They take full pledge solutions and the buying process. Of course, it is effective for focusing on buyer workflows. B2B e-commerce development should aim to focus on features. It will remove reorder friction and lead to a CX boost.
4. Restricted access control
Furthermore, top eCommerce website design and development agencies in the United States pricing should be unique and challenging for B2B e-commerce sites. However, it considers effective goals and maximizes customer-specific pricing. On the other hand, the same price to everyone to consider restricted access control. Therefore, it expands the limits, and pricing should focus on customized pricing based on the users.
5. B2B portal customization
B2B eCommerce workflows are always flexible in showing multiple parties. They care a lot and mainly focus on organization. Additionally, B2B product offerings for offering catalog and challenges in navigating. It will consider helping businesses solve the problem. B2B e-commerce gives unique functionalities and makes catalogs challenging.
Customizable B2B e-commerce portals should be easier and notice it depends on the administration. They take full pledge solutions and get permission from users. They will log in to features and explore them based on their business needs. Promotions should be engine based to take customized features.
Related Post: Reasons Why It's Better to Use B2B Open Source Solution
6. Sharing shopping carts
In B2B eCommerce, there is a major difference, and may be responsible for including product selection. It is completely the best thing to carry about a review. It is fully based on the single cart and the ability to have multiple shopping carts. They arrange another important consideration in B2B eCommerce features.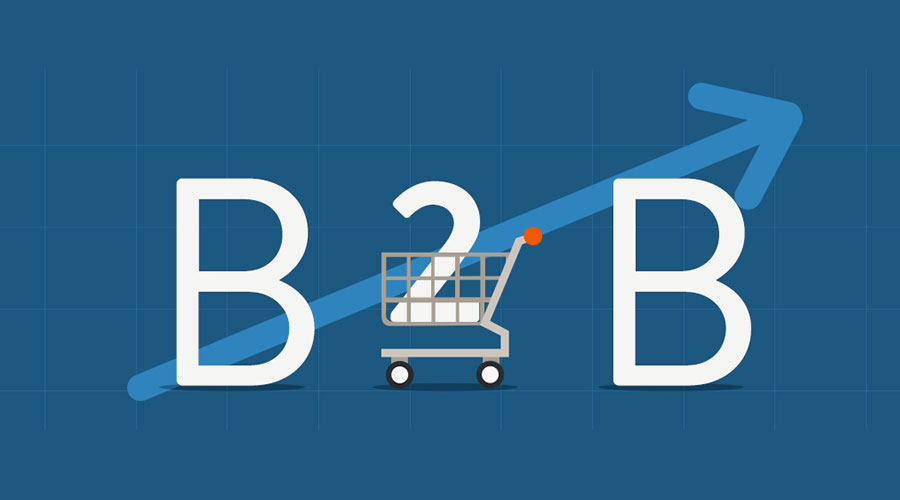 7. Quote management
On the other hand, the manual quote should be flexible enough to explore the buying process. Of course, the B2B eCommerce platform should aim to discover a new solution to streamline better. So, it carries out more functionalities and includes quote management features. So, it will broadcast depending on the integration process.
B2B e-commerce platform aims to focus on management features. It takes a complete solution and maximizes the results well. As a result, it will reduce the risk of human error and increase speed optimization.
8. Digital payment options
On the other hand, payments are the best thing to explore about forms of modernization. It considers effective goals and maximizes the solutions.
They carry out more functionalities and do payment methods within a short time. It will explore a lot and mainly applies to judge break purchase decisions. The method must be unique and explored it depending on the checkout experience.
9. Product information management (PIM)
Product information and e-commerce sites should be flexible to make purchasing decisions easier. It considers a vital role in doing it based on the eCommerce platform. It considers the report and is mainly adaptive to product information. It includes software to manage B2B merchants to keep the information, pricing, and others.
Conclusion
Thus, B2B eCommerce is a boon for merchants to increase and expand user accessibility. However, B2B eCommerce has its unique functionalities to explore well. Then, depending on the requirements, it considers top-notch results to operate on a successful eCommerce site.