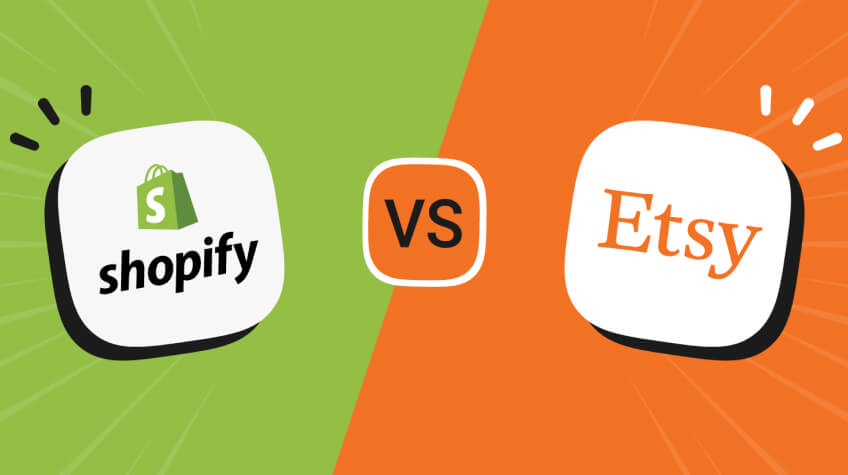 The global eCommerce industry is booming rapidly. People simply love to shop online. Not just that it offers convenience and comfort to them, but also they save a lot by shopping online, thanks to various personalized schemes, discount coupons, and other shopping deals. So choosing from Shopify vs Etsy, the best eCommerce platform is pretty difficult.
Let's check out some of the global eCommerce industry statistics before we go ahead.
The global eCommerce market will cross $6.3 trillion by 2023.
In the US, 16.4% of retail purchases will take place online in 2023.
If you have a product/s and want to sell it online, this is the right time to start. All you need to do is to develop an online store and start selling. However, before you start, you need to decide on the eCommerce development platform for your store.
The eCommerce platform you choose must be scalable, versatile, and dynamic in nature that can offer a wide array of features and functionalities. Furthermore, the platform must offer a seamless and satisfying user experience to your audience.
When it comes to choosing the right eCommerce development platform, two prominent names come into mind:
Shopify and Etsy.
Both have their own benefits and limitations and in this blog, we will discuss both of them and understand their differences to make the decision-making process simpler for you.
Let's check out both of them in brief first.
What is Shopify?
Shopify is a popular eCommerce development platform that is user-friendly and easy to manage. It has a single streamlined dashboard that allows businesses to sell products online. Not just that, Shopify also allows businesses to sell products on social media platforms, seller marketplaces, personal blogs, and other websites through emails. It can be termed as a Software as a Service platform that can be purchased by businesses to start selling online.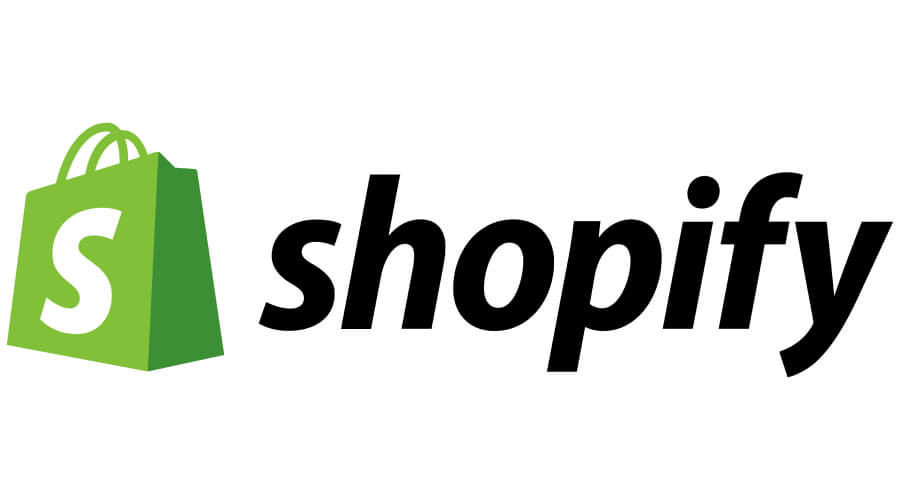 There are four standard Shopify subscription plans to choose from. It has a wide range of in-person and online tools. Some of these eCommerce management tools are product sourcing, inventory management, payments, shipping, delivery management, marketing, reporting, account management, and many others.
Shopify development is quick, and seamless, and can be done easily if you choose top-notch developers.
Choosing Shopify for your online eCommerce store can be a game-changer for your business.
What is Etsy?
Etsy is another powerful eCommerce development platform that is more like a global e-commerce marketplace to sell things online. You can easily develop an Etsy store for your business. Etsy is the best option for small vendors and independent makers who want to sell their products. Most Etsy users are independent creators, especially women who want to develop their virtual storefronts to sell their goods and products. As of now, there are 4.3 million sellers selling their products online.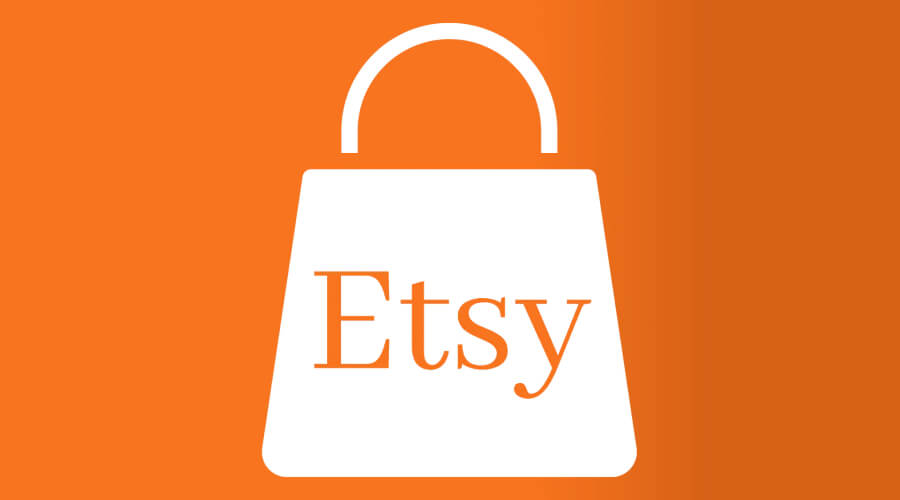 Some of these sellers take orders first and then manufacture products and some have readymade inventory to meet the demands of their customers. The Etsy business model is gaining popularity in recent years and it is a lucrative platform to start an online store.
Now that we know about Shopify and Etsy in brief, we will discuss both of these platforms for a series of parameters.
Shopify vs Etsy In Details Comparison
Ease of Use
Shopify development is easy and does not take much time compared to other eCommerce platforms. All you need is a good Shopify development company with a team of competent Shopify developers. You can easily build a Shopify store in no time. Also, the Shopify store is easy to use and easy to manage as well. It is easy to set up a Shopify store and run it through action buttons and a menu.
The Expert Shopify developers can help you to develop a comprehensive online store with all the advanced features and functionalities.
Also, the powerful medium also helps businesses to manage the store by syncing inventory and tracking orders. Also, the interface is clean, uncluttered, and highly impressive, and visually appealing.
Etsy is, on the other hand, easy to use, very simple, and highly straightforward. Just enter a few details and your online store is ready. All you need to do is to enter your store name, stock, and billing details and your store with inventory detail is ready. You don't have to create a comprehensive website to develop your Etsy store. Also, Etsy guides help you to develop your own store without any help.
Design Flexibility
When it comes to design flexibility, Shopify is a clear winner as you can have a customized design as per your business needs and objectives.
On the other hand, an Etsy store does not offer you any choices when it comes to design. All Etsy stores look similar to Etsy's design and layout. Though Etsy has a clean and uncluttered layout and offers a remarkable user experience to visitors, it does not offer any design flexibility to the sellers.
If you want to create a brand that offers a wholesome experience to visitors, hire Shopify developers who will come up with a tailor-made design that perfectly represents your brand and serves your business needs and objectives.
Shopify has more than 90 themes to select for your store design and many more personalization possibilities. So, clearly, Shopify offers great design flexibility to sellers.
Domain and URL Structure
When you are selling online, your business's domain name also plays a key role. Your domain name will make a brand and people will remember you based on the domain name you choose for your online store.
Shopify allows businesses to have a custom domain to create a recognizable brand that people trust. You can get a unique, personalized name for your store online.
On the other hand, as you are selling on the internet through Etsy, you will not get a personal domain name.
Your domain name would be like this:
www.etsy.com/shop/store-name
Having a custom domain is a dream when you are using Etsy as your eCommerce platform to your items online. This is a limitation that you need to think of while choosing the right eCommerce platform for your store.
eCommerce Tools, Resources, and Features
When it comes to comparing eCommerce tools for Shopify and Etsy, Shopify clearly wins the game.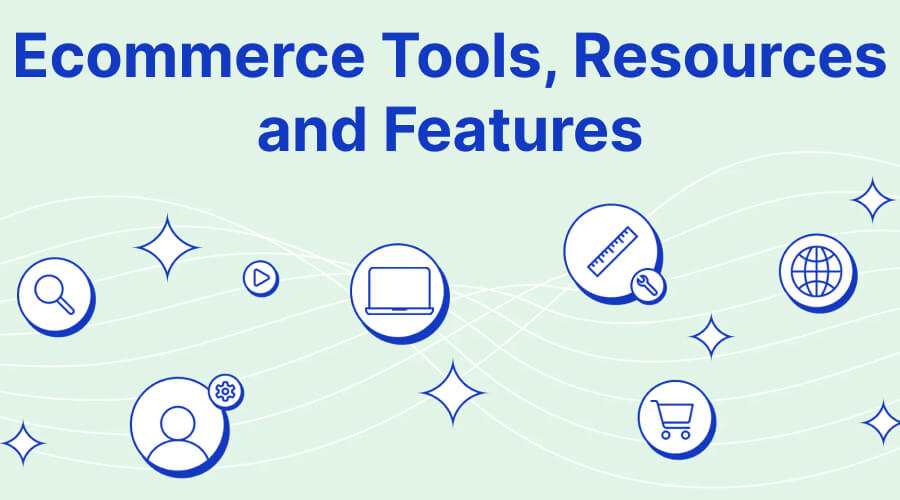 If your online store don't have enough eCommerce tools, you will have trouble managing the demands and requests of your customers.
Etsy has some amazing eCommerce tools, but they are basic ones. You can manage your store easily with no issues upfront.
However, if you really want to widen your reach and scale up your business, Etsy might fail you as it does not have such advanced tools for you.
For small vendors and businesses, these features are enough to sell things online, but not for rapidly growing brands.
Shopify allows businesses to add a wide array of customized features through an extensive app store. You can sell unlimited products on Shopify. There is no limit. Some of the features that Shopify offers are fraud analysis, free SSL certificate, abandoned cart recovery, gift cards, Shopify POS app, and others.
Payment Options and Fees
Before you choose the right eCommerce platform, it is vital to understand the payment options and transaction processing fees that the platform charges. Thankfully, both- Shopify and Etsy, don't charge massive hidden fees for that.
Etsy does not charge any monthly fees, but it charges fees for listing. It charges $0.20 per product. Also, when you sell a product online, you have to pay a 6.5% transaction fee to Etsy in addition to a 3% + $0.25 payment processing fee.
On the other hand, Shopify does not charge any transaction fees. You only have to pay for the card processing fee that starts at 2.4% + 30¢ when you have an advanced Shopify plan.
Help and Support
What if your online shop has some technical or functional issues? What will you do? You will contact the support center for sure, right?
Shopify will never let your Shopify store shut down for any reason. It has 24/7 support. It offers 24/7 phone, email, live chat, social media support, forum, video tutorials, etc.
On the other hand, Etsy has a support center and a search function to get answers. It also has an online community forum where you can seek answers and also contribute. However, in case of any technical issues in the store, you have to email the Etsy team and wait for the reply.
Conclusion
Both Etsy and Shopify are great eCommerce platforms and can help you sell online. Both have their own pros and cons. You need to choose the eCommerce platform based on your personal business requirements, objectives, scalability goals, and other crucial things.
With Shopify, the sky is the limit. Furthermore, Shopify development is quick and easy. You can hire Shopify developers easily in the market and develop a store in no time.
Etsy has its own limitations and has basic features for sellers. If you want to scale up your business in the future, you need to think of other eCommerce platforms.