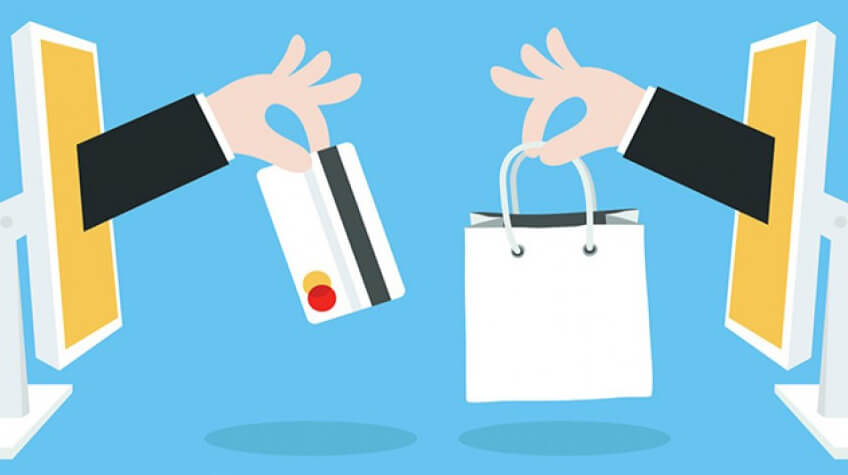 More and more entrepreneurs are taking their businesses to online platforms, especially during these grim days. If you're also planning to take your business to online platforms, then here are the 9 best E-Commerce platforms in 2023.
But, before that, let's understand what exactly the eCommerce platform is?
Here we go…….
What is an eCommerce Platform?
An eCommerce platform is a software application that assists online businesses in managing their websites, marketing, sales, and operations. E-Commerce platforms allow you to sell your goods and services online. The platform handles order placing, order tracking, payments, refunds, and replacements. It also provides profit and loss statements on a monthly, weekly, or yearly basis.
Let's see why you should move to eCommerce Platforms…..
Uses of the eCommerce platforms:
Here are some of the most important benefits of an eCommerce platform:
An online platform allows you to sell products across boundaries.
An online product catalog can also provide consumers with descriptions and details.
With Search Engine Visibility, you can attract new customers.
You can have complete checkout, billing, inventory management, and payment automation
The ECommerce platform allows you to keep track of your customers' purchasing habits.
Consumers can get descriptions and details from an online product catalog.
Features of eCommerce platform:
Responsive website
Content management
Integration of email marketing.
User-friendly interface.
A simple checkout process.
The code and layout are optimized for search engines.
Review & Feedback section.
Tools for reporting.
Separate blog sections integrated into the site to reach site buyers.
Also See: 6 Ways To Do Smart & Responsible eCommerce Marketing
Now, let's take a look at the 9 best E-Commerce Platforms in 2023
1. Shopify
At number one, we have Shopify. Shopify is a one-stop eCommerce solution that allows you to sell your products and services online. Here are some of the best features of Shopify:
Shopify stores are designed to be mobile-friendly.
It will enable you to create an order manually.
It has a mobile app for both iOS and Android users.
This platform includes product star ratings and reviews.
It is an absolutely free eCommerce platform.
Shopify offers real-time shipping calculations and is compatible with more carriers.
Shopify has more than 100 professional themes.
Amazon Marketplace integration.
Inventory Tracking.
Shipping Management.
With Shopify Plus, you get enterprise expansion.
It allows you to store unlimited files on all plans.
Order fulfillment and shipping capabilities are extensive.
Link: https://www.shopify.in/
2. BigCommece
BigCommerce is a modern e-commerce platform. It provides fully customizable themes with HTML, CSS, and Javascript support. Here are the features of BigCommerce:
First things first, it is a free e-commerce platform with users across the world.
It allows you to create a WordPress site with a complete back-end platform.
BigCommerce enables you to create a mobile-friendly eCommerce store.
It allows you to sell across multiple channels.
You have the option of previewing before publishing.
Order Management and shipping management.
Customizable, SEO-friendly URLs help increase traffic.
Link: https://www.bigcommerce.com
3. 3dcart
3dcart is one of the unsurpassed eCommerce platforms, which provides a wide range of plans that cater to all types of online stores. Here are the features of 3dcart:
You can list unlimited number of products on the platform.
Check out on a single page.
Shipping costs are calculated automatically.
User-friendly interface.
Saving your shopping cart.
It includes integrated SEO tools and a CRM that helps you keep all of your essential data and tools in one place.
Online chat and ticket support are available 24 hours a day, seven days a week.
4. Magento
Magento is a web-based e-commerce platform. It gives online merchants unprecedented flexibility and control over the content, appearance, and functionality of their e-commerce store. Below are the features of Magento:
It helps you create unique shopping experiences.
It offers unlimited customizability and seamless third-party integrations.
Aids in reporting and analytics.
Easy inventory management and order management.
It provides International Assistance.
Order and site management functions are included.
It provides marketing promotion tools of various types.
Link: https://magento.com/
Also See: Benefits of Using Magento PWA Studio for E-commerce Sites
5. Big Cartel
Big Cartel is a fantastic eCommerce platform that allows you to create a one-of-a-kind online store and easily sell your products and services. It offers both free and paid versions. Below are some of the beautiful features of Big Cartel:
Big Cartel has an iOS and Android app for managing your store on the go.
All sites come with SSL encryption, meaning all information sent and received from your website will be encrypted.
All sites include SSL encryption, which means that all information sent and received from your website is encrypted.
It enables you to update your products, fulfill orders, and manage your store.
All Big Cartel pages are SEO-optimized.
Users can use the Big Cartel dashboard to send purchase confirmation emails to customers, track orders, print shipping labels, and bulk export order history as a CSV file.
Allows you to choose an affordable business plan that suits your needs.
Link: https://www.bigcartel.com/
Related: 6 Factors That Have a Major Impact on the Success of Your eCommerce Store
6. Opencart
Opencart is a shopping cart platform that enables you to configure advanced user privileges. Besides using the tool to separate access for user groups and users, it also allows you to manage many stores from a single administrative interface. Below are the features of Opencart:
It is highly customizable.
It has a plethora of integrations.
The platform itself is free to use.
It does not have high ongoing development costs.
It is open-source and self-hosted (the fact that it is self-hosted means that you will be in charge of hosting, development, and maintenance, among other things).
A large marketplace for themes, plugins, gateways, and other items.
The best eCommerce module and theme selections to help you expand the functionality of your store.
OpenCart provides free community support as well as dedicated commercial support.
Natural manages products, customers, orders, tax rules, coupon codes, and other information.
Effective store management.
There are no limits to the number of categories, products, or manufacturers.
Make money by selling digital products.
Multi-currency support is available.
There are also options for product reviews and product ratings.
Templates can be added to the system (designs).
It has over 20 payment gateways and more than eight shipping methods.
PCI compliance is available, as are multiple tax rates.
Tools for backup and restoration.
Link: https://www.opencart.com/
7. WooCommerce
With more than 29% of the market share in the e-commerce industry, WooCommerce is one of the best eCommerce platforms. It is a completely free eCommerce platform to download and install your WordPress site. You can personalize your store by selecting from the WooCommerce Extensions Store's more than 300 extensions. Here are the features of WooCommerce:
It seamlessly integrates commerce and content.
WordPress integration is seamless.
It is an entirely open-source platform that is managed on GitHub.
It is scalable and can integrate with almost any service because it is built with a REST API.
Never before seen Adaptability.
Payment Processing Built-In.
A wide range of themes is available.
It is an open-source eCommerce platform that can be completely customized.
Optimized for search engines.
This free eCommerce platform allows you to add feature offers from the WooCommerce Marketplace to extend the functionality of your store.
Integrating Your Marketing Tools with Ease.
It includes a REST API for managing everything from products to orders.
It has a built-in blogging feature.
It allows you to list Unlimited Products and Product Photos.
Link: https://woocommerce.com/
8. Yo!Kart
Yo!Kart is a leading multi-vendor eCommerce platform to launch an online marketplace that hosts multiple sellers and buyers, just like popular marketplaces – Amazon, Etsy, eBay, and others. The readymade solution is fully customizable, scalable, and highly secure. The marketplace solution can be used for building B2C as well as B2B eCommerce marketplaces. The base package of Yo!Kart for B2C marketplace costs $999 and for B2B, the pricing starts from $1999.
Self-hosted solution with one-time fee and source code ownership
Yo!Kart builds responsive websites with the availability of PWAs
Ready native mobile apps, for both iOS and Android platforms
Individual Vendor Storefronts with personalization options
Supports unlimited product listings
Product Catalog System
Pre-integrated business APIs for smooth eCommerce operations
Supports multiple revenue streams
Upto 1 year of FREE technical support
20+ pre-integrated payment gateways
Contemporary marketing tools such as reward points, discount schemes, and others
Analytical tools
Link: https://www.yo-kart.com/
Related: Top Shopify Dropshipping Stores 2023
9. eWorldTrade
eWorldTrade is one of the largest procurement and sourcing marketplace, where you find the most credible wholesalers, retailers, buyers, etc. This B2B platform offers opportunities to businesses in order to attract more customers and expand their brand services in different regions of the world. Either you want to buy cooking item, crockery, heavy machinery, or clothing items, eWorldTrade gives you feasibility to buy high-quality products at affordable rates. This is the user-friendly sites where you can enjoy safest trading and operate your business functions efficiently. At eWorldTrade, you will find thousands of wholesalers and also meet with the potential customers.
Currently, eWorldTrade has over 5 million registered users.
Trade safely, quickly, reliably, and authentically with EWorldTrade.
No other B2B portal offers the offers and features that EWorldTrade does.
Interface that is easy to use
Support is available at any time via online chat or by filling out a support ticket.
You don't have to pay a monthly fee to list items on the site
Link: https://www.eworldtrade.com/
Conclusion…..
So, these are the 9 best E-Commerce platforms in 2023 that you can consider using for selling your products. These are the best platforms with which you can create a unique shopping experience.