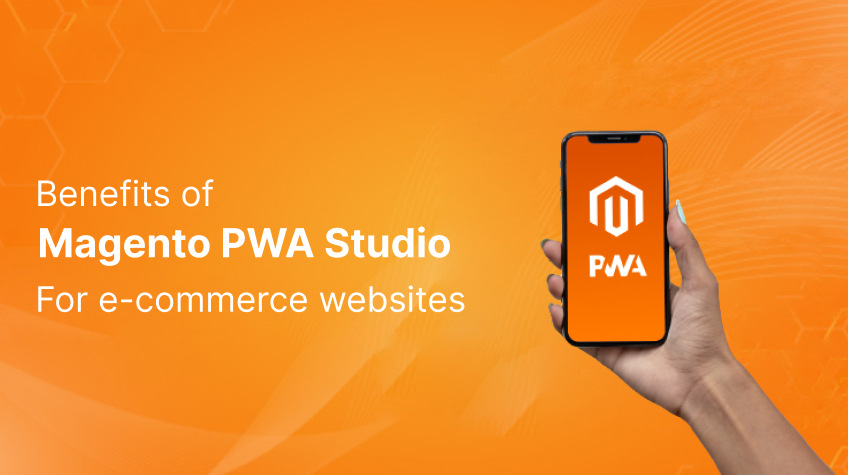 Recently, the focus on mobile experiences has increased. As technology developed, the browsing experience also reached high. Delivering a superior user experience is essential for operating a successful online business. Many well-known companies have created PWAs to improve user experience. Magento, a renowned software provider, is the most recent company to use Magento PWA Studio technology.
It is crucial to keep up with the most recent technology developments, such as progressive web apps. By hiring a reputed Magento PWA development company, online retailers can concentrate on luring customers to their websites and persuading them to make purchases without waiting to download an app.
Are you new to this topic? If yes, read the following points to know more about the benefits of using Magento PWA studio for eCommerce
What Is Magento PWA?
The term Magento PWA refers to a new method of creating websites that build on the technological foundation of Magento and combine the most significant aspects of both native apps and conventional websites.
It makes it possible to provide a quick, responsive, and exciting user experience without downloading a different software from an app store. With Magento PWA, online retailers can use their Magento store to offer customers a highly optimized and smooth user experience.
This technology aims to increase website functionality, usability, and user engagement by utilizing cutting-edge web development methods and technologies.
Magento PWA is made with JavaScript, HTML, and CSS and uses several APIs to offer features like push notifications, offline support, and more.
Also Read: Headless Commerce: A Guide to the Future of eCommerce
Benefits of using Magento PWA Studio for e-commerce websites
1. Improve shoppers' experience
Right after adding the PWA feature on the mobile app, the customers will get the experience of using a native app with a quick shortcut.
Instead of opening their web browser and manually inputting the website URLs as usual, this shortcut enables visitors to access the store quickly.
Furthermore, Magento Progressive Web App uses lightning-fast Ajax loading to move between pages and content—no pages will reload. Users can still access some PWA's cached content even if the Internet is down.
Additionally, background synchronization enables users to postpone tasks during network connection loss and do them later once the Internet is restored.
Also Read: The Best eCommerce Security Tips And Practices
2. Consume less time
PWA development for Magento 2 only needs one codebase. On the other hand, developers of native apps must work on two distinct codebases for iOS and Android.
Furthermore, when businesses release native apps, the apps must meet the stringent criteria of app distribution services. The app will be launched in its entirety after receiving permission. In contrast, PWA can be found whenever the merchants choose to.
The proprietors of the native apps must update and resubmit both codebases to the app stores to renew the apps. On the other hand, PWA benefits from being considerably simpler and saving time because only one source code needs to be updated without resubmitting.
3. Helps with search engine optimization
PWA for Magento websites will assist your company in ranking in SEO since Magento PWA overcomes the limitations of conventional PWA technical SEO demands and takes care of everything for you.
Now search engines are indexing Magento PWA sites, they are being indexed similarly to traditional websites. So long as you have made your Magento PWA indexable, it will unquestionably aid in your company's SEO ranking.
Additionally, your ranking will increase the longer the session lasts. As stated by Search Engine Watch, session duration, click rate, and bounce rates aid your SEO rating.
4. Low cost
A PWA on your Magento website is an affordable method of expanding your online business. For a small fraction of the expense of developing a separate native application, businesses may receive a Magento PWA for their storefront.
With Magento PWA studio, users may use tools to convert current websites into PWAs with a single code base, making configuration simple and lowering the cost of mobile app development.
A PWA-driven solution with implemented sophisticated workflows and features catered to particular business demands may be obtained with the aid of a Magento Solution Partner at a cost estimate.
Remember that the advantages exceed the initial expenditures because the codebase will be updated in one location.
5. No Device Restriction
Any device that your consumers like can be downloaded. Your consumers won't be restricted to a single browser or device since Magento PWA is developed using standard web standards like HTML, CSS, JavaScript, and WebAssembly.
All platforms, smartphones, and web browsers are fully compatible with Magento PWA. The apps for Magento PWA can be downloaded or installed differently than regular apps. They can be opened in a browser or on your mobile device's home screen.
PWAs have freed e-commerce development firms from all device limitations, allowing them to reach and engage customers across all smart devices.
6. Boost Conversion Rate
Businesses can take advantage of benefits provided by Magento PWA that are not possible with conventional mobile websites. Due to its quicker loading times, offline capabilities, and cross-device compatibility, it can aid in increasing conversion rates.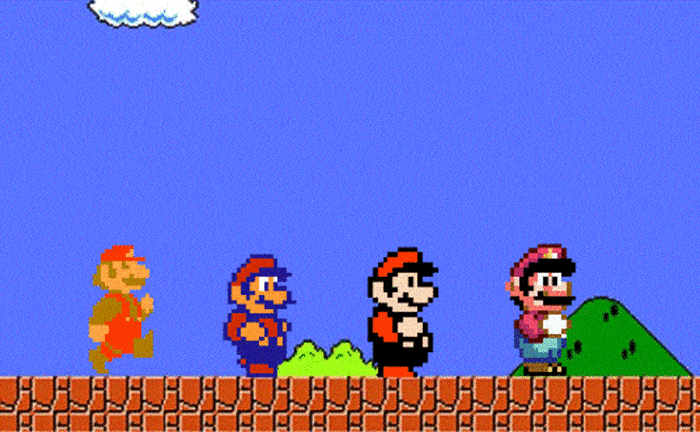 With PWA Magento 2, users can view the content easily. So that the Visitors do not have to wait for the complete page to load. This enhances user experience overall and lowers bounce rates.
Additionally, businesses can gain from Magento PWA Development Company by giving a consistent user experience across all devices, allowing users to browse their websites using a desktop or a mobile device.
7. Boost and maintain store performance
Finally, it would be incorrect to leave out store performance improvement while discussing the importance of Magento PWA for merchants.
First off, Magento PWA makes a significant boost to the performance of the entire store. Additionally, the Magento 2 PWA extension runs exceptionally swiftly due to a feature that serves text, graphics, stylesheets, and other page content.
Second, PWA maintains Magento stores' outstanding performance, because it decreases server load times and avoids crashes or downtime.
Final words
Any online business can profit from a wide range of e-commerce solutions by integrating Magento PWA into their Magento 2 platform.
However, working with Magento PWA Studio may not always be simple, and you could require some expert assistance. If you want to give your clients the authentic experience of native apps, hiring Magento PWA development services is the ideal option.
Author Bio: Maulik Shah is the CEO of BiztechCS, a development company. He often takes the front seat in the company's development projects, because he enjoys solving problems through technology. When it comes to writing for any blog, his contribution is priceless. Maulik ensures that his interaction with development is frequent enough, and his industry knowledge is ever-evolving so that he can share it. Despite his packed days, Maulik's door is always open and generous with sharing this knowledge and experience.