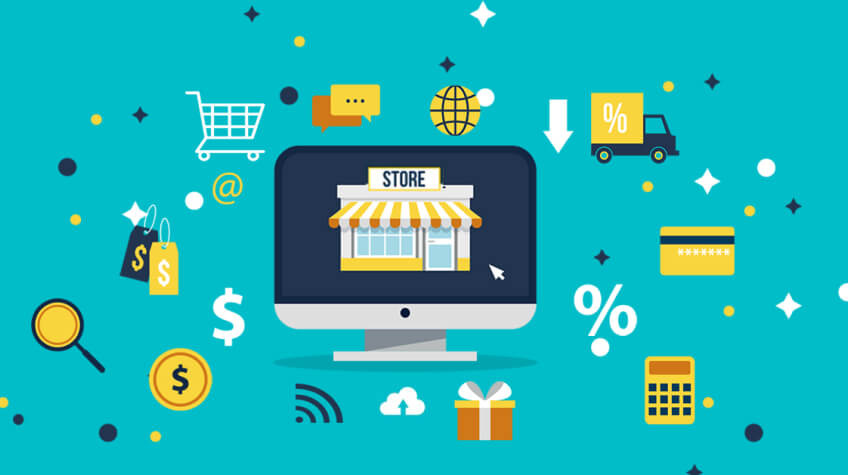 eCommerce hasn't only revolutionized how we buy and sell products and the service providers working in this industry. There are hundreds of thousands of eCommerce development agency serving their clients daily. Business owners are turning to online selling and hiring eCommerce development agencies.
But what exactly is an eCommerce development agency, and why are they essential for online businesses?
An eCommerce development agency is a team of experts who create and manage eCommerce stores for their clients. They know all the stuff about eCommerce. It starts with a user-friendly, secure, and optimized website to drive customers to purchase.
They work on different eCommerce platforms. For example, they provide tailored solutions to WooCommerce, Shopify, Magento 2 development & many others.
The importance of eCommerce can't be overstated. And it's because more people are shopping online than ever before in the wake of COVID-19.
Therefore, it's more important than ever for businesses to go online. & this is where the Ecommerce development agencies come in.
Today, we will discuss the importance of an eCommerce development agency and how their services are bringing positive growth in their business success. Furthermore, we will also shed light on the developmental process that takes place and what solutions & challenges they face.
Keep reading & let's explore together.
Why hire an eCommerce Development Agency?
Brands need to have a successful online presence in the digital age. However, it is challenging to manage eCommerce since it requires technical expertise. Therefore, it makes it essential to hire an eCommerce development agency:
❃ Expertise in eCommerce Development
Expertise in eCommerce is one of the key benefits of hiring an eCommerce development agency. They know everything about eCommerce platforms with hundreds and thousands of online users. Therefore, the development agency will tailor a customized solution for your business according to your business-specific needs.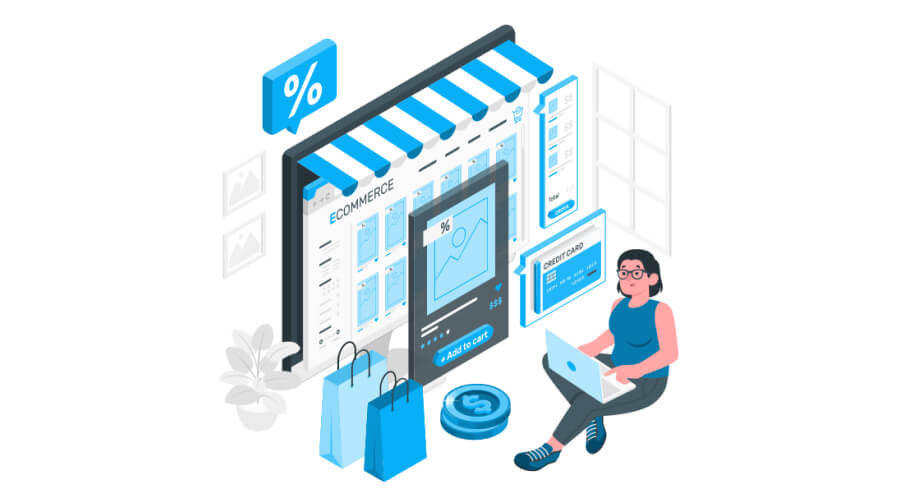 ❃ Customization and Personalization of Online Stores:
eCommerce development agencies customize and personalize online stores. It creates a unique shopping experience for customers to buy products online. They have the skills and knowledge to give personalized solutions and product recommendations as they have the experience and skills to do so.
❃ User-friendly Navigation and Design:
User-friendly navigation of your store is essential to your overall eCommerce success. They are experts in creating intuitive and easy-to-use interfaces that help customers to interact & buy products easily.
❃ Integration with Third-party Services:
ECommerce development agencies can integrate various services. For example, payment gateways, shipping providers, and marketing tools. It creates a seamless shopping experience for the customers.
Furthermore, they ensure that their client's website is integrated with the relevant and required plugins and services to create more comprehensive solutions.
❃ Improved Security and Data Protection:
Security is the most important part of your eCommerce store. The eCommerce development agencies will ensure your online store is secure and protected from data breaches.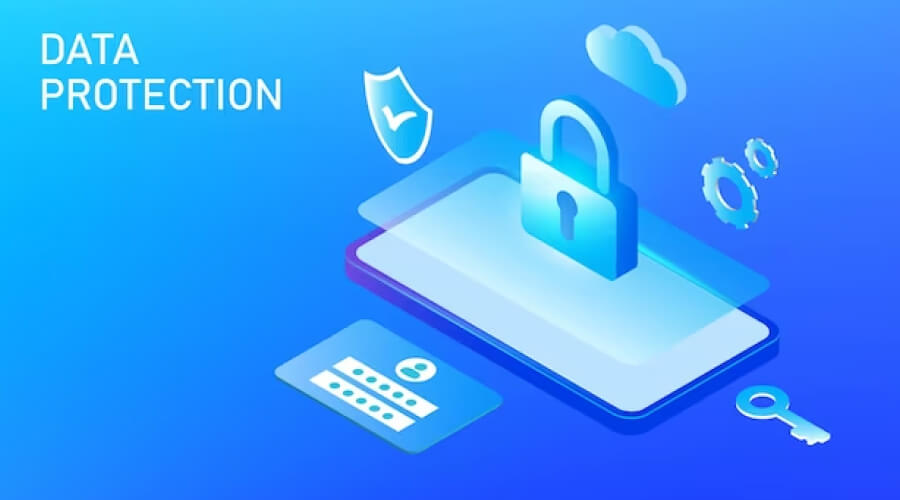 In short, hiring an eCommerce development agency brings many benefits, including expertise in eCommerce development, customization, and personalization of online stores. They will create a store that is seamless & easy-to-find.
Factors to Consider when Choosing an eCommerce Development Agency:
The best eCommerce development agency must have the following when you choose them for your business needs: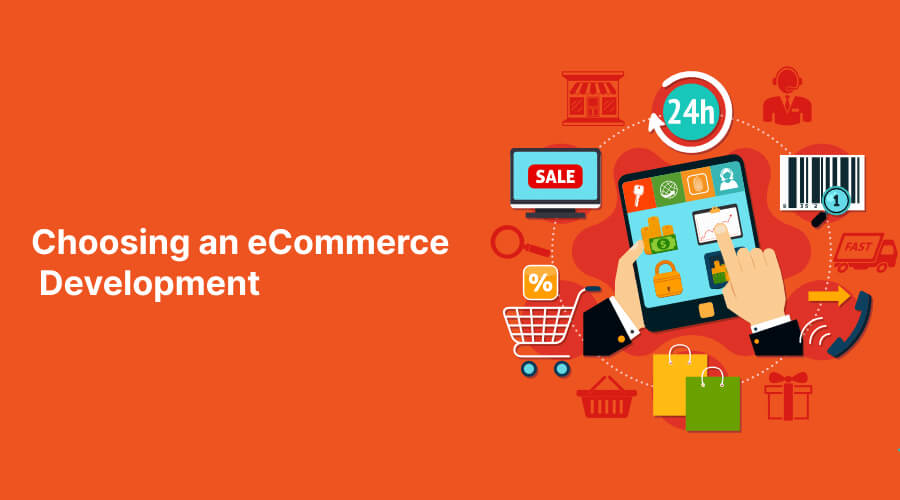 ❃ Portfolio and Case Studies:
A portfolio & case studies published on the development companies website show helpful insight into their previous works and expertise in the industry. Review their previous case studies and portfolio to get the best results & job.
❃ Expertise in Different eCommerce Platforms:
An eCommerce development agency must be an expert in different eCommerce platforms such as Shopify, WooCommerce, & Magento 2 Development. Ensure that the development agency is versatile to provide the right business solution for your needs.
❃ Experience in Your Industry
An eCommerce development agency with experience in your industry understands your business needs and challenges. They can provide valuable insights and solutions tailored to your specific requirements.
❃ Transparent Pricing:
Ensure that the eCommerce development agency provides transparent pricing and contracts. Clear pricing and contract terms help avoid unexpected costs and disputes.
❃ Support & Maintenance Services:
It's essential to check that the development agency provides maintenance & support to their clients. It's because it's vital to stay up-to-date with the latest technologies and security updates for a smooth online presence.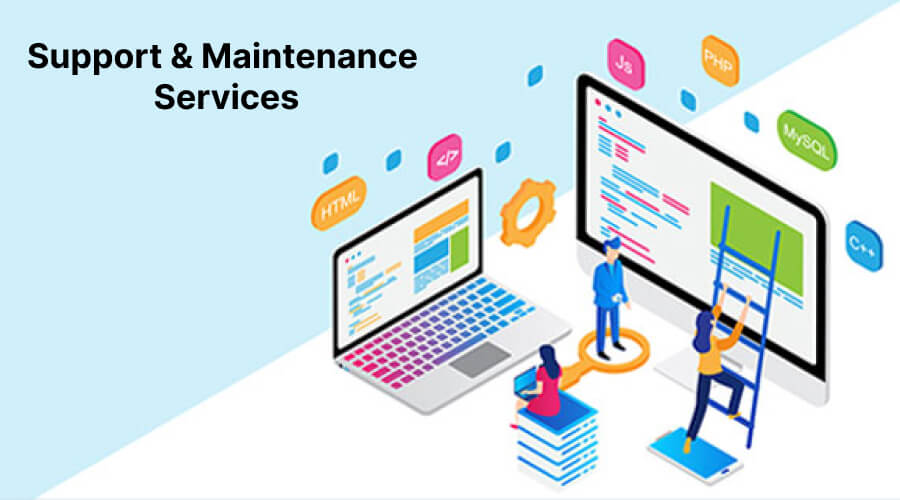 In short, considering these factors when choosing an eCommerce development agency is extremely important because it will meet your business needs and deliver the best for your online business.
Benefits of Hiring an eCommerce Development Agency: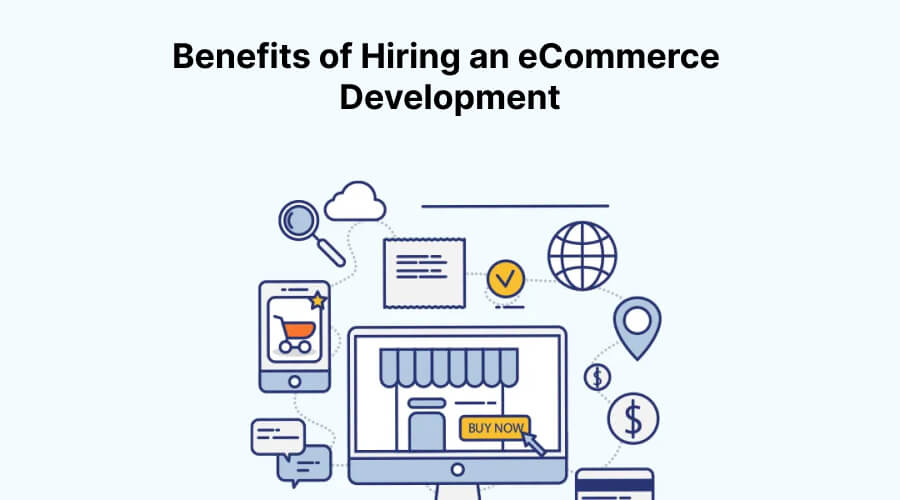 A professional eCommerce development agency provides various benefits for online businesses. Here are some of the benefits of hiring an eCommerce development agency:
❃ Increased Sales and Revenue
To generate more sales and revenues from your online business, it's vital to have an optimized and well-designed eCommerce store. An eCommerce agency will create a user-friendly & attractive store for your business where customers can buy your products effortlessly.
❃ Better User Experience:
Better user experience is crucial to your online store's success. An eCommerce development agency has a team of UI/UX experts to create a seamless and user-friendly website for your business.
❃ Improve SEO Ranking:
A well-optimized website is important to rank higher in search results on Google. It will improve your search engine ranking and ensure customers find you online quickly. An eCommerce development agency will make an optimized, speedy website that will skyrocket in search results.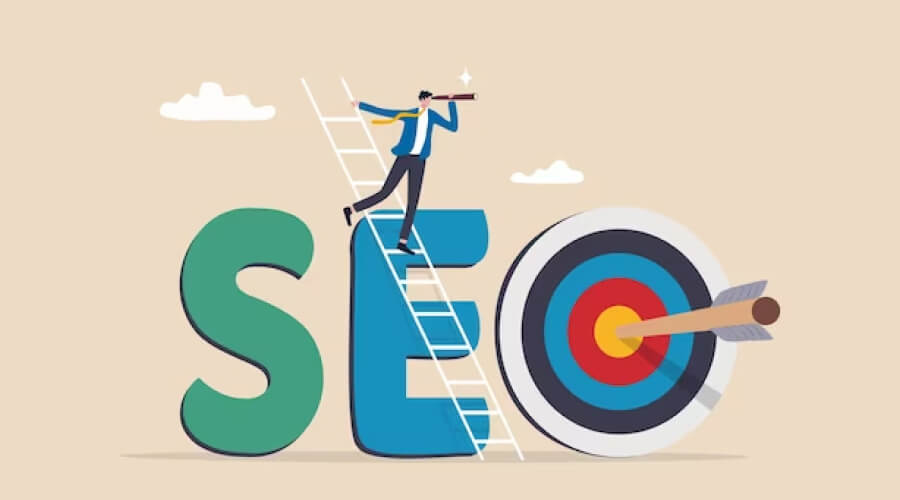 ❃ Enhanced Brand Image & Recognition:
A well-design and professional eCommerce store enhances your brand recognition and image. It helps you reflect your brand values and make it easier for customers to remember your brand. An eCommerce development agency will create a stunning store for your business.
The Final Word
Let's wrap up the discussion with the final remarks. An eCommerce development agency plays a vital role in creating a stunning web store for your online business.
An eCommerce development agency brings many benefits, such as increased sales and revenue, better user experience, improved SEO ranking, and enhanced brand image and recognition. The rise of online shopping has made the development agencies more important than ever. They bring positive growth and success to businesses across the globe.