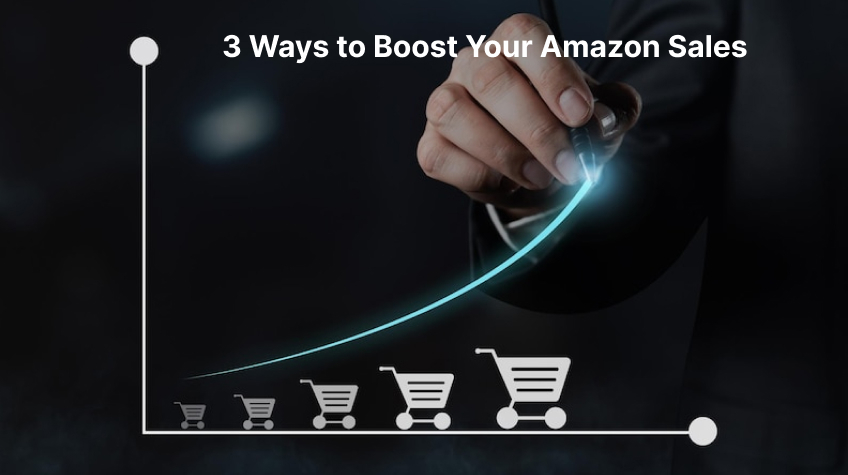 Every Amazon business owner is looking for ways to boost amazon sales and their profits. There are two different ways to go about this: you can sell to more people, or you can sell more to your existing customers.
There are several ways you can do this, and they can be so long-winded and complicated that you never get started or just get them wrong.
However, you can do three things to boost results in both these areas, starting today.
1 Outsource your marketing to experts
There is nothing wrong with admitting you have gaps in your knowledge, and certainly no shame in asking for help, especially if you go to the right people. There is no shortage of companies out there who can provide general marketing help, and they are probably very good at what they do, but Amazon is a different prospect entirely.
Conventional SEO companies might not get the same results when it comes to aspects like Amazon SEO, so you should look to a specialist Amazon marketing agency, Nuanced Media, for answers. They can also help when it comes to putting effective listings together, including pricing strategies.
2 Place company swag in with orders
It's not just those initial orders you want but also repeat orders, and to do that, you need to become memorable. Placing free gifts with your orders can be one way of achieving this, with free samples of other products you sell or branded swag items that advertise your name whenever they are used or worn.
This provides an excellent first impression, and the next time the customer wants a replacement or similar product, your name will spring to mind. This can lead to ways to increase eCommerce sales, especially if they sing your praises to their friends or in an online review.
3 Read and act on customer feedback comments
These reviews are important, and positive feedback can give your business a good reputation. You have to work hard to maintain this and actively ask for more feedback from every order. People do make mistakes, so not all of it will be positive, but if you act (and are seen to act) on any negative comments, this can work in your favor, especially among those who are suspicious of nothing but glowing reviews.
This can also be a way of gauging what further improvements you need to make so you can offer better customer service, one area that is often seen as the main reason for not repeating online purchases. Don't make the mistake of hundreds before you.
To wrap it all up
Boosting your Amazon sales should be an easy task, but it is often made difficult by overthinking it. Firstly, you should get expert advice and, just as importantly, follow it. You also need to do the same for customer feedback so you can improve your online reviews. Finally, you should look to add a little something extra in your orders to underline the positive experience and make you memorable so customers order from you again.