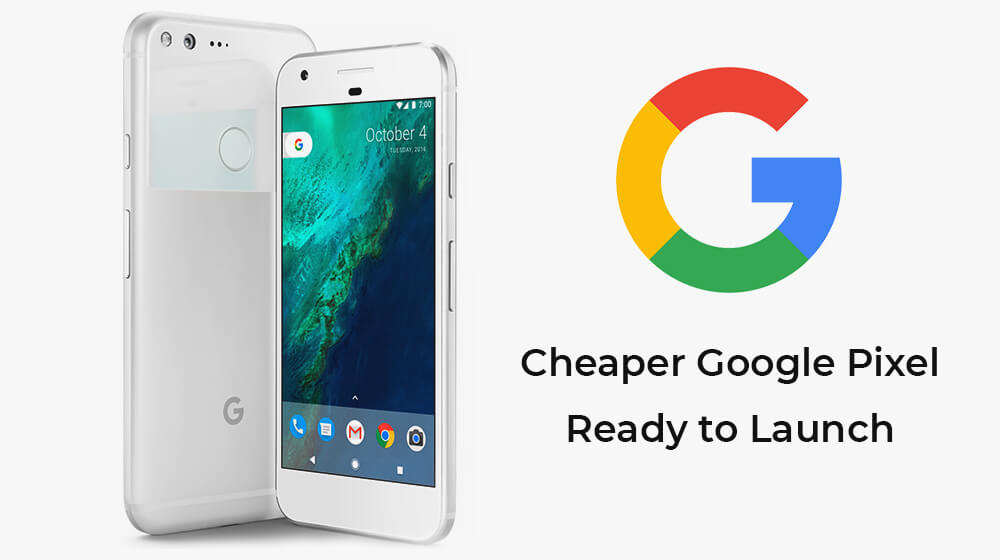 Google Pixel phone is gaining lot of demand these days. But people found the phone to be a little expensive than other phones. Considering the need of the market and fulfilling all the demands, Google is soon coming out with a cheap Google Pixel Phone. Google is under the process of launching affordable and cheaper Google Pixel Phone and mostly the phone will be out in the market for use in the month of July and August.
Google has stated that the Google Pixel phone that they are on the verge of launching will be a midrange phone and they are launching such phone with the purpose of targeting price sensitive market like India. Google is also working on the development of Pixel 4 which is expected to be launched near Diwali. Last year the scenario was the same when Google launched Pixel 2 on the day of Diwali and they are planning to do the same for Pixel 4 this year. Diwali this year is on 7th Nov which states that Pixel 2 is expected to be launched on the same day.
When Pixel entered the market, the response it got was quite satisfactory and this was great even in numbers as the sales of Pixel got almost double in the year 2017. But still Google managed to sell only 3.9 million total Pixel phones last year which is comparatively very less when compared to the giants like Samsung and Apple. They manage selling this much in just a week. This is the reason why Google gave a thought on launching cheap Pixel phone in India as that will give them a boost. India is called to be the second largest phone market after China and despite of this fact Google is not selling Pixel phones in India. Launching Google Pixel in India could prove to be beneficial for Google as it can boost their sales tremendously.
Even the not so good phones like Android Phones, Xiaomi, OnePlus etc are able to attract the market well and gain enough number of customers despite of not offering premium features, Google if launched its Pixel phone in India at a cheaper price is sure to gain a very good response. Brining Cheaper Pixel phones in the market will also add on to the Google's mission of launching Android and Internet to the emerging markets. Google has already laid the ground for lite Android devices and this has been made possible with Oreo Go edition of its mobile operating system and now Google is planning to sell even the hardware so as to pair with it.
Google might not release cheaper Pixel phones in some of the emerging markets taking it solely to US markets. A clarification on this from Google is expected soon.