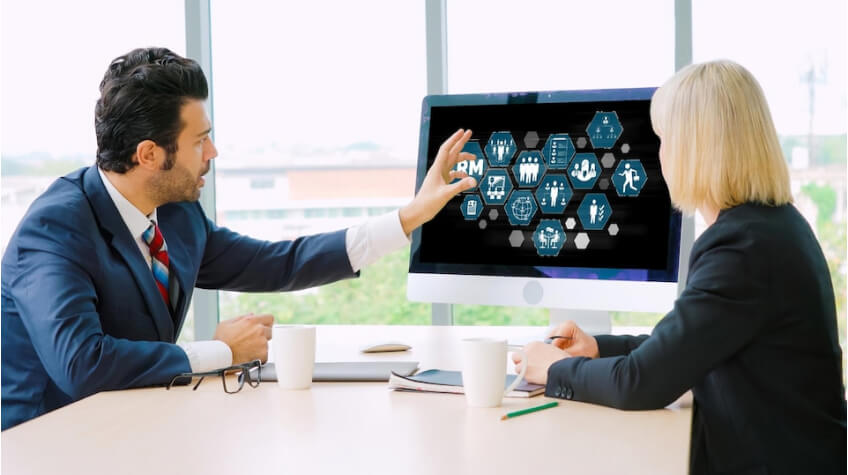 In today's fast-paced digital world, businesses are constantly looking for new ways to outperform their competition. Thanks to emerging technologies, we are witnessing a paradigm shift in how businesses operate – from simple automation to digital transformation and the use of artificial intelligence and machine learning across the board. Due to rapid data transmission and the integration of sophisticated information systems, businesses now categorize data as their most valuable asset.
Each day, an astonishing amount of raw data is generated through social media, search engines, internet surveys, and the Internet of Things. By utilizing statistical tools and intricate AI-powered algorithms, businesses can effectively leverage this data to gain valuable insights into market trends and consumer behavior.
This ultimately helps businesses increase agility and stay competitive. The art of collecting, analyzing, and converting this raw data into meaningful insights is what we call data science.
In this article, we will delve into how data science is helping businesses and why investing in data science is vital for success in today's cut-throat market. Let's start by understanding the fundamentals of data science.
What is Data Science?
Data science is an interdisciplinary field within the tech industry where qualified data scientists employ advanced statistical tools, programming languages, and AI-powered tools to analyze data patterns from large and complex datasets. Data scientists collect data from various sources, identify patterns, and transform this data into visualizations to help decision-makers interpret this data and make informed decisions. Data scientists are highly-qualified individuals with a substantial educational and professional background in their field.
Suppose you aspire to become a data scientist. In that case, you can pursue an on-campus or online masters in data science.
Data scientists possess specialized training to identify data that can be of immense value to businesses and develop methodologies using programming languages and advanced statistical tools to extract insights from this data. With data visualization tools, they can craft impactful and intuitive representations of data that can be instrumental in driving key business decisions.
Furthermore, data scientists collaborate with other experts, such as data engineers, cloud engineers, and data analysts, to build predictive models that leverage data insights to improve organizational efficiency and growth.
Benefits of Data Science for Businesses
In today's fast-paced and competitive business landscape, real-time and historical data are critical to maintaining a competitive edge. So, if you already possess an IT background or have an experience in programming you can take a Data Science Course. As a result, data science has emerged as a powerful tool for businesses of all sizes and industries. Let's take a closer look at how data science is helping businesses in today's data-driven environment
1. Data-Driven Decision-Making
Data science has become a game-changer for businesses as it enables data-driven decision-making. Businesses can now leverage data combined with AI and ML to make informed decisions that drive growth and profitability. Data collection, analysis, and visualizations can assist employees and top management in solving complex business problems and making quick decisions. With the help of data scientists, data collection is no longer limited to internal sources.
Data scientists can use various tools to gather or mine data from external data sources such as social media, Reuters, open sources, third-party analytics, web scraping, and the Internet of Things. Using this data, data scientists use this data to develop predictive models that stimulate potential results based on customer input and historical data. This helps businesses make data-driven decisions, minimize risks, and maximize outputs.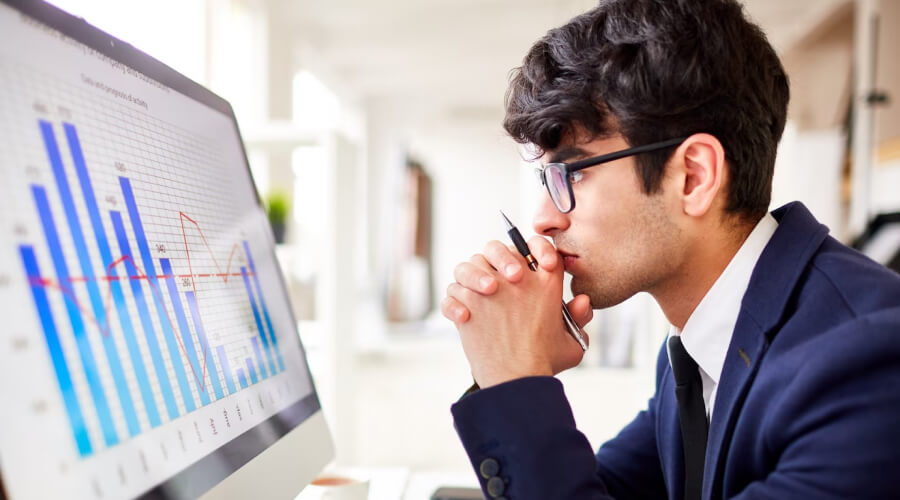 2. Gain Valuable Customer Insights
In today's business landscape, data has become a valuable resource that can provide insights into customers' behaviors, preferences, and purchasing power. By utilizing data science, businesses can access a vast amount of customer data from multiple sources and draw meaningful conclusions from it.
For example, when a customer visits a business's website or store, data can be collected on their browsing habits, what items they add or remove from their cart, and their purchase history. By aggregating this data, businesses can identify patterns and draw insights into what products customers prefer and how they make purchasing decisions.
This valuable customer data can then be used to create personalized marketing campaigns that target specific customer segments. Understanding what motivates customers and their purchasing decisions can also help businesses improve their product offerings, website user experience, and overall sales and marketing strategies.
3. Measure Business Performance
Data science has revolutionized the way businesses measure their performance. Data scientists utilize advanced mathematical tools and algorithms to track key performance indicators (KPIs), providing valuable insights that can be used to make data-driven decisions at all levels of the organization.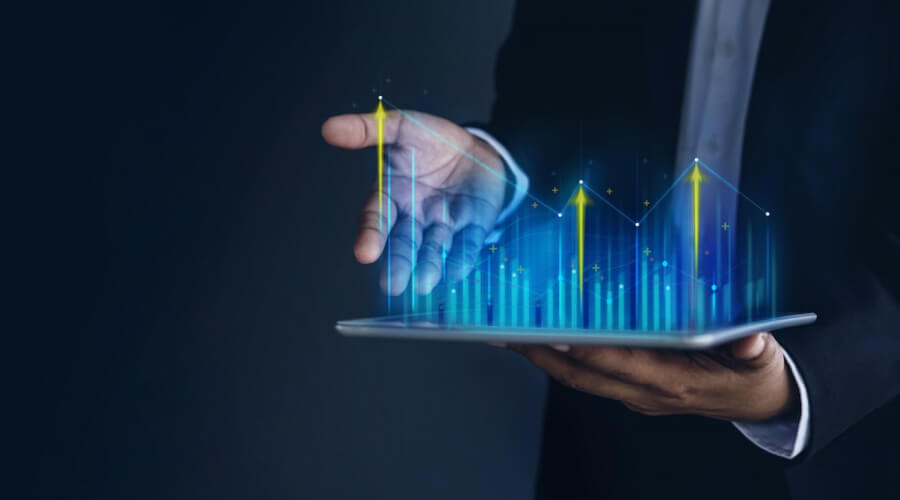 Visual representations of complex data help businesses identify trends and patterns, which can be used to improve operations, optimize resources, and ultimately increase profits.
For instance, by collecting data from retail outlets, distribution centers, and social media surveys, businesses can measure the performance of their products in the market. This information can help them develop strategies to improve sales and maximize profits.
4. Predict Market Trends and Forecast Outcomes
In today's competitive business landscape, staying ahead of the game is crucial. And with the help of data science, businesses can do just that. Data scientists apply various statistical models to data collected through internal and external sources to make predictions and develop forecasts that can help top management make informed decisions and modify strategies accordingly.
The power of data science goes beyond just making projections. It can also help businesses identify potential issues before they even occur. With predictive analytics, businesses can anticipate customer demand for a product, potential delays in logistics, or market uncertainties that might impact sales. With this knowledge, businesses can pivot their strategies and take proactive measures to respond to predicted contingencies. This ultimately helps save costs, minimize waste, mitigate risks, and improve efficiency.
5. Identify New Business Opportunities
As the market constantly evolves, businesses must stay up-to-date with the latest trends and consumer behavior to explore new horizons for business growth. Real-time market and consumer data are a valuable source for data scientists to identify the latest trends in target markets and evaluate product demand, consumer expectations, and overall business performance. Using predictive analytics and statistical tools, data scientists can discover potential gaps in the market and identify new opportunities for business expansion.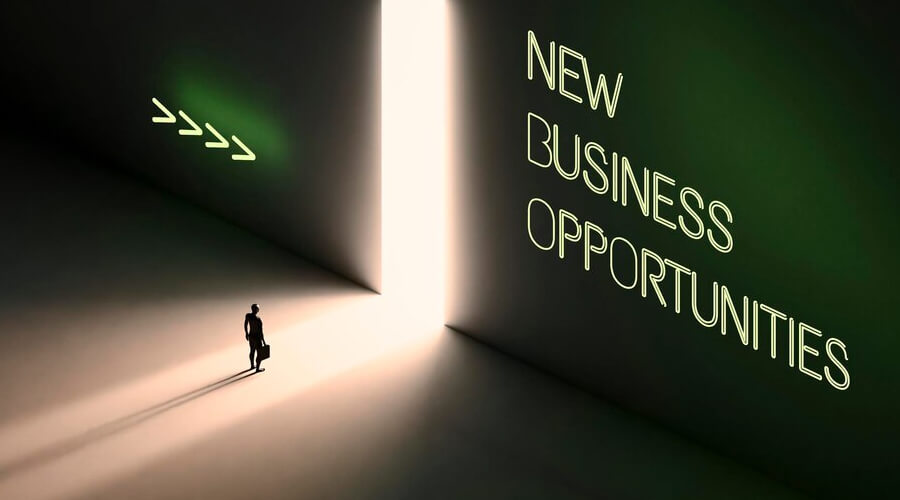 Bottom Line
Data science has become essential for businesses to make data-driven decisions and gain valuable insights into customer behavior, market trends, and business performance. Groundbreaking data science techniques like predictive analytics, machine learning, and data visualization can help businesses improve operational efficiency, optimize resources, and enhance customer satisfaction.
As data science continues to evolve, we can expect to see more innovative solutions for businesses that leverage the power of data to drive growth and success.