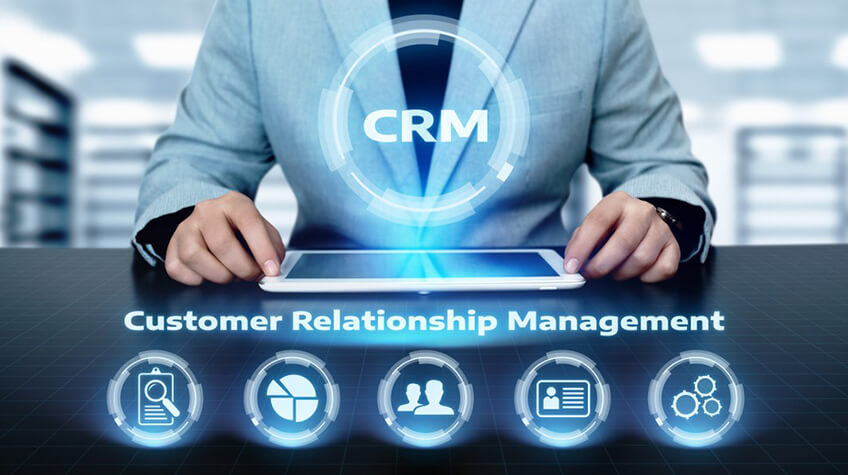 It's a complicated time for businesses, and having a customer-centric approach is one of the best ways to overcome challenges and fuel growth. Customer Relationship Management has become an essential investment for companies of all sizes, empowering them with the tools they need to get closer to their customers, deliver personalized experiences, and maintain productivity. According to the latest data, the global CRM market is on track to reach $94 billion by 2027, growing at a CAGR of 11.3%. Around 91% of businesses with ten or more employees use a CRM, and adoption rates will continue to grow due to digital transformation trends.
If you've heard about CRM systems but worry whether the investment will pay off, you should know that the average ROI is $8.71 for each dollar spent. Here's why:
1. CRM systems streamline customer interactions
While physical interactions are still meaningful, most modern businesses rely on digital channels to reach audiences and interact with customers. These channels can include everything from emails to social media and your business website, but the more your company grows, the harder it will be to keep track of all communications.
When this happens, things can quickly become disorganized, which will lead to missed opportunities. CRM systems help you by keeping all your customer data in one place. This way, any customer service or sales rep can pull up important customer information immediately, which allows them to personalize communication.
2. CRM systems lead to better customer experiences
When everyone has easy access to customer data, they can offer faster customer support and better quality service overall. CRM systems keep track of customers' history with your company, from live chat messages to invoices and order history, providing you a clear overview of their journey.
When a customer calls, your business rep will already know who they are, so less time will be spent keeping them on hold or checking purchase records. In time, this leads to higher customer satisfaction and retention.
3. CRM systems automate sales processes
CRM systems can benefit all business processes, including sales. Sales CRM tools can automate and manage sales cycles, from generating leads and following up on them to successfully closing deals. This saves you valuable time and money, and ultimately boosts your sales. Sales CRM can also help you identify key sales opportunities so that you never miss out on anything and take advantage of every customer interaction. According to one study, sales CRM can improve sales productivity by 39%.
4. CRM systems provide in-depth customer insights
Understanding your customer is key to creating meaningful and engaging interactions. But when customer data is scattered in emails and post-its, your staff will have a difficult time understanding who they're trying to help.
With CRM systems, you have a centralized database with all customer data, from basic details to in-depth insights:
name
phone number/email address
age
location
organization/job position
purchasing history and purchasing behavior
key pain points
These actionable insights will help your staff anticipate customer needs and be more helpful, and will empower you with the data you need to create relevant sales and marketing strategies.
5. CRM systems boost productivity
One of the primary goals of CRM systems is to automate small, repetitive tasks, so that human workers can focus on more important things. Although it requires an initial investment, CRM quickly pays for itself by freeing up your employees' schedules.
Plus, CRM systems can be integrated with existing business tools, helping everyone stay in sync. This reduces the risk of errors and misunderstandings, helping all departments work together like cogs in a well-oiled machine.