We work by the fact that having a responsible IT management and support service is mission-critical for your business and we are here to offer you the best. Whether working with long term goals or short term earnings and sales in mind, we will help you with a management strategy that fits in your business model precisely.
We are here to offer you the best possible level of IT support at the most reasonable costs and this is what sets us apart. Our tailor made management and support plans would take into loop all those areas of concern, IT management, outsourcing, and hardware or software support.
Our team with years of experience ensures that the concerns put forth by the clients are addressed in the best possible way so that it gets easy to put all the available resources to work. We provide all encompassing management support to our client that covers ongoing monitoring, support, planning and management of the IT system.
With a flat fee cost model, WeeTech Solution charges a nominal fee for managing your resources so that you can serve your clients in an easy way. We comprehend your fundamental requirement of data security and confidentiality and ensure that its met to the fullest.
WEETECH SOLUTION OFFERS CUSTOMIZED IT SUPPORT & MANAGEMENT SERVICES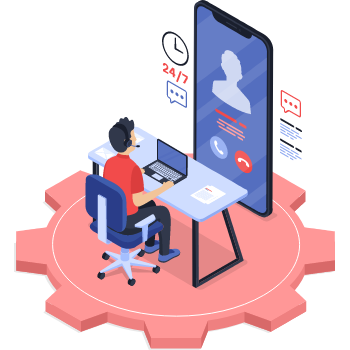 Enhanced productivity
Streamlined information flow
Easy data handling and management
Higher standards of quality
Compliance to industry standards
Secured information
Enhanced business impact
BUSINESS VALUES
Realistic picture of the progress
Well-planned workflow and resource management
Defined short and long-term goals
Streamlined processes
Roadmap to achieve goals
Enhanced business impact
Obtain further information by
making contact

with our experienced IT staff.

Contact to require a detailed analysis and assessment of your plan.

Reach out now!