Private Cloud Virtualization
With those traditional network elements not being able to deliver efficacy and performance, cloud is the option to consider. Whether looking for a flexible model that would add to the capabilities of your resources or planning to improve the computing power, you need to go in for the most suitable cloud infrastructure.
We at WeeTech Solution make you comprehend that cloud and virtualization go beyond a set of technologies with our advisory services. We will help you come out with a transition plan that would enable you to come out with a performance driven cloud based infrastructure.
Our team will help you determine the best cloud architecture looking into the needs of your organization and level of migration you want to go in for. We will formulate a complete cloud adoption strategy so that it gets easy for you to make successful transition and transformation.
We would analyze your current business model and would then carry out risk assessment to prepare out a phased roadmap for both cloud deployment and migration. We will help you embrace a movement towards virtualization that would offer benefits beyond reduced footprints. The work scope for virtualization covers all, starting from virtualization assessment to application consolidation to full scale migration.
PRIVATE CLOUD & VIRTUALIZATION CONSULTING- WE HELP YOU TAP ON IMPROVED EFFICACY!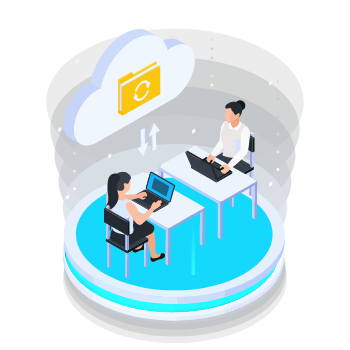 Cloud readiness assessment
Virtualization design and plan
Private cloud accelerator
Virtualization advisory with cloud optimizer
Desktop virtualization
Cloud computing
Data center virtualization
BUSINESS VALUES
Realistic picture of the progress
Well-planned workflow and resource management
Defined short and long-term goals
Streamlined processes
Roadmap to achieve goals
Enhanced business impact
Obtain further information by
making contact

with our experienced IT staff.

Contact to require a detailed analysis and assessment of your plan.

Reach out now!