WeeTech Solution offers strategic security and risk consulting services. Our security team helps you comprehend the risks in your current IT infrastructure and then help you curb these at the right time.
We are here to address all your security needs, whether that is related to a single project or ongoing one. With analysts, instructors and investigators present in the team we promise to provide our clients with specialist advice that would help deal with both sensitive and complex security issue and threats
We have worked with organizations of all scale and have been able to identify and examine risks at the right time so that the focus is always on apt utilization of resources. We begin with strategic risk assessment and then organizations frame security policies and schemes that would help deal with IT threats and risks in the prospect.
We take into account the current situation and then draft out a well researched plan that would enable our clients make safe migrations without any security threats in mind. WeeTech Solution ensures you that all those gaps that have been leading to threats and risks would be bridged in an effective way and that too timely.
WEETECH SOLUTION HELPS YOU KNOW & TREAT ALL THOSE IT RISKS & THREATS!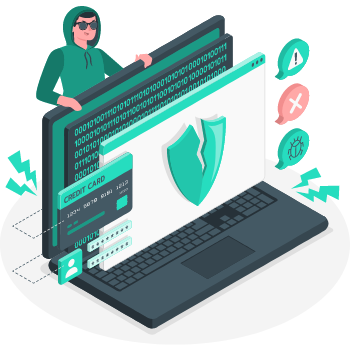 Strategic enterprise security
Security audits
Road-maps
Reporting and continuous monitoring
Access Management
Information Security Compliance
Enterprise Application Security
Security Policy and Standards
Risk and Security Vulnerability Assessments
BUSINESS VALUES
Realistic picture of the progress
Well-planned workflow and resource management
Defined short and long-term goals
Streamlined processes
Roadmap to achieve goals
Enhanced business impact
Obtain further information by
making contact

with our experienced IT staff.

Contact to require a detailed analysis and assessment of your plan.

Reach out now!