Metrics and Dashboards are two such elements that underline the basic concept of success and to survive in this over competitive IT industry you need to track these on regular basis. We bring into consideration your IT goals, amount of time that you have allotted to the objective and various thresholds so that it gets possible for you to achieve the metrics with ease. WeeTech Solution creates quantifiable metrics so that it gets easy for you to determine what all needs to be done to achieve the goals.
We design dashboards and metrics considering that one specific area on which you want to achieve success and this enables us to come out with something relevant and measurable. We will sit with you to learn all that you want to achieve and this will help us define out the dashboards that would act purposeful. Not only this, we will let you comprehend the constraints that would come in your way so that you develop out a strategy to deal with the inefficiencies in your business model. We will ensure that both metrics are dashboards are of required complexity so that comprehending these does not act tricky for you and your team.
WEETECH SOLUTION FORMULATES MEASURABLE, ACHIEVABLE & RELEVANT METRICS & DASHBOARDS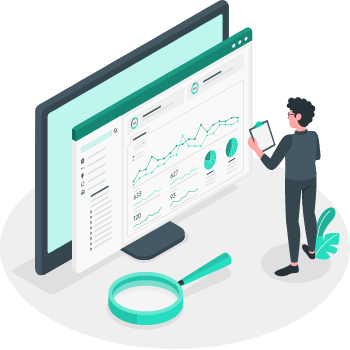 Advanced visualization dashboards
Business unit relations
Customer support
BI dashboard
Key performance indicators
User relevance
Simple Set-up
BUSINESS VALUES
Realistic picture of the progress
Well-planned workflow and resource management
Defined short and long-term goals
Streamlined processes
Roadmap to achieve goals
Enhanced business impact
Obtain further information by
making contact

with our experienced IT staff.

Contact to require a detailed analysis and assessment of your plan.

Reach out now!