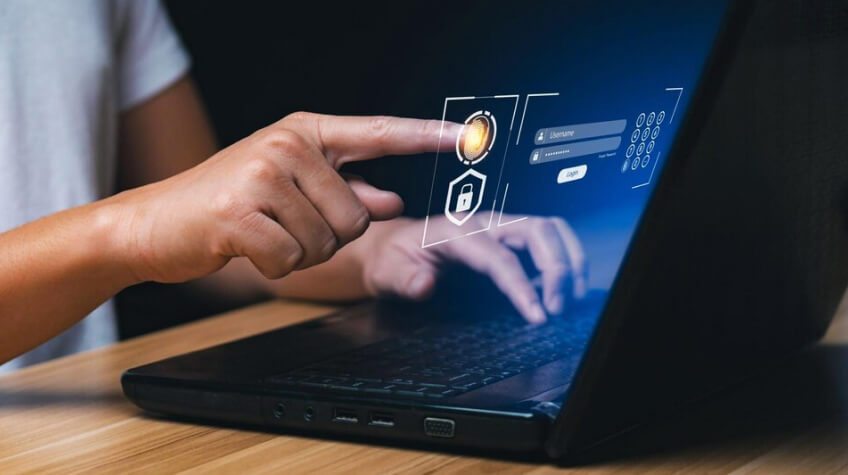 Welcome to our manual on the top ten encryption software and tools known today. Encryption is a process of coding data so that it can be read only by those with permission, making it an effective safety measure when sending sensitive information electronically. Our expert team has assembled this list of the best to help you decide which will suit your needs perfectly.
We have considered ease of use, reliability, performance, affordability, and more while keeping security our top priority! With each selection carefully selected for maximum efficiency, we are sure there is something perfect waiting here just for you – take some time now and explore what these robust programs offer, from user experience to encryption algorithms used in protecting vital assets no matter where they travel or are stored online/offline.
What is encryption software?
Encryption software provides additional security measures against cyber criminals and data breaches. It uses a robust algorithm to encode information, making it unreadable or incomprehensible unless a specific code is entered for decryption. Encrypting sensitive or confidential information such as credit card numbers, passwords, important documents, and other financial records protect the user's digital environment from malicious attacks that would otherwise go undetected.
Encryption technology also ensures the integrity of the stored data so they cannot be tampered with at any point before being reaccessed by authorized users. With encryption software in place, businesses can rest assured their most valuable assets are safeguarded securely within their system operations all the time without worry about theft or corruption risks posed online today.
Here are some of the best Encryption Software
1. 7- Zip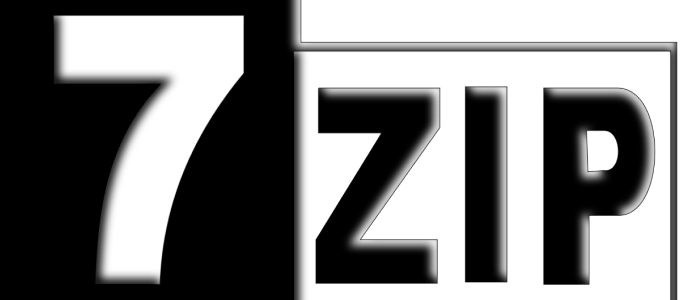 Pros
7-Zip is a free file compression and sharing tool that offers maximum flexibility for professionals.
Its user interface makes it easy to drag, drop, archive, and share files. It's free-to-file encryption software.
It supports all popular file types, including Zip, RAR & ISO formats, and unpacks various other archives like ACE, ARJ, or TAR GZIP, BZIP2, XZ, CPIO, etc., for Windows users.
Compatible with 32- and 64-bit computers plus Macs, giving you a greater choice of devices to access your data securely while retaining compatibility across different platforms.
Fast compressing time allows bulk processing, saving hours when dealing with large amounts of information using multiple instances simultaneously if needed!
High 256bit encryption keeps personal data secure during transfer over public Wi-Fi networks, ensuring your business' sensitive documents remain confidential outside its internal network boundaries without any additional cost. So, peace of mind is assured every step along the way!
Cons
Security flaws remain, however – particularly around handling encrypted archives where passwords may not always be stored securely despite service defaults setting encryption levels higher than zero (0) compressions enabled programs default values.
It has only community support.
Features
7-Zip is a cost-free file-sharing tool
Gives users quick access to powerful archiving capabilities
Supports a full range of compression formats, including ZIP, RAR, and TAR
High speeds for compressing/decompressing data with AES encryption
Simple drag & drop UI eliminates the need for lengthy configs
Compatible across multiple platforms: Windows, Mac & Linux
Easy installation with no configuration required
Great resource for businesses needing efficient file management. One of the free encryption software.
Price: It's a free tool
2. AxCrypt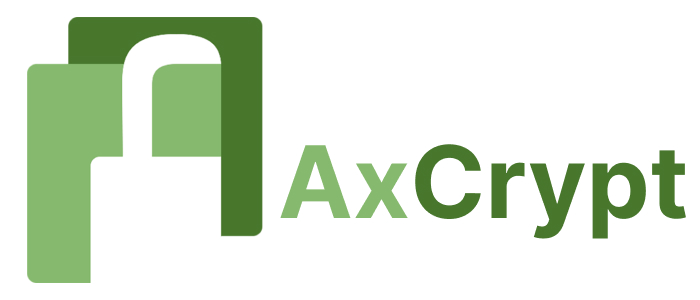 Pros
Highly secure AES encryption with 256-bit strength
Easy to use, even for computer beginners
Free version available with basic security features included
Create self-extracting encrypted files that can be opened without the software installation.
Cons
Not ideal for large organizations due to its limited user management functions.
Advanced and corporate versions come at an additional cost.
Can't set expiration dates on shared documents or passwords
Features
Professional File Encryption Software
Secures & encrypts files quickly and easily using AES-256 encryption
Integrates seamlessly with Windows Explorer, Outlook, Office 365, and Dropbox
Password protects individual documents or entire folders of sensitive data
Option to securely delete confidential files beyond recovery even after deletion
Available in multiple languages for global use
Free trial for a month. Best encryption software.
Price: $12 per user per month
3. NordLocker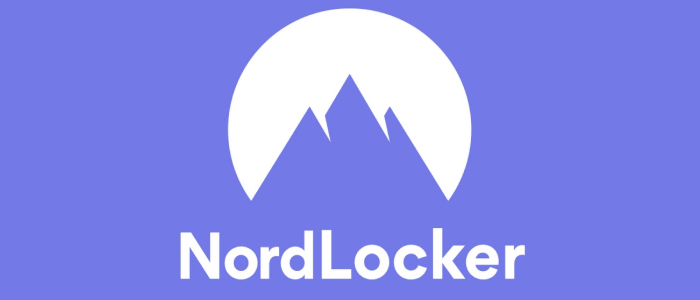 Pros
NordLocker is a powerful file encryption software that helps keep your important data secure.
It offers military-grade encryption to ensure high-level security for all files and documents stored on the platform.
Its instinctive user interface makes it effortless for beginners to use without any required technical knowledge.
Users can store up to 500GB of encrypted data with an additional premium plan offering unlimited storage capacity at competitive prices.
Cons
There are some compatibility issues when using the software on older devices or operating systems, making certain features unavailable.
The customer support service provided by NordLocker could be improved as there have been reports of long wait times before getting assistance from their team members
Features
NordLocker is the most secure file encryption software available.
It provides military-grade AES 256-bit critical protection, ensuring your data is safe from prying eyes.
Easy and intuitive user experience with straightforward drag & drop functionality to protect your files quickly & easily.
With dependable cloud backup capabilities for efficiently storing encrypted versions of all necessary documents or media files in a trusted third-party environment.
Compatible with various platforms, including Windows, macOS, and Linux operating systems as well as iOS mobile devices, giving users freedom across any device without compromising security standards
Offers multiple sharing options so protected information can be securely sent via email, text message, or other compatible applications while preserving integrity at all times.
You need one account, making it simple to manage personal secure online spaces no matter where you are located geographically. It's one of the top encryption software.
Price: plans start at $8.99 per user per month
4. Vaultree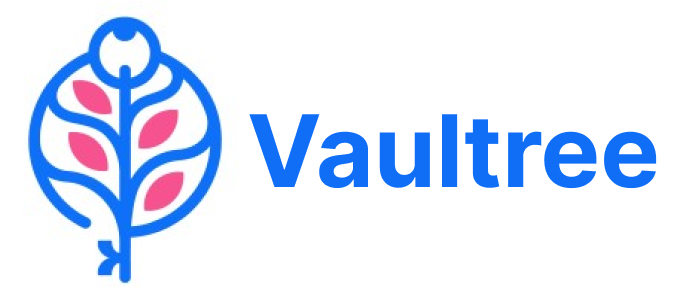 Pros
Offers end-to-end encryption for data search security.
Guarantees transparency and control over search results.
Provides advanced algorithms to discover relevant information quickly and accurately.
Allows users to know who accesses their sensitive files/data.
Facilitates proactive cyber policy management with automated detection capabilities in real-time.
Cons
Can be technically complex due to the level of features available, thus requiring some prior technical understanding or guidance before using it thoroughly.
User interface may appear limited without a certain degree of knowledge on how encrypted searching works, guaranteeing that no one can derive any context from your searches internally or externally even if they get hold of the logs.
Features
Vaultree is a secure, encrypted searching platform designed to protect your data from unwanted eyes.
It utilizes the latest encryption technology that encrypts all searches and stored data on its servers.
You can securely store notes, files & private documents in an encrypted vault with detailed access control settings for added Security.
Vaultree's advanced search algorithms make finding information quick and intuitive while protecting it with robust privacy tools.
Its flexible APIs allow external services to easily integrate into the system so you can keep records of important activities or events for future use if necessary. One of the top encryption tools.
Price: Free trial available
It does not display the price listing
5. VeraCrypt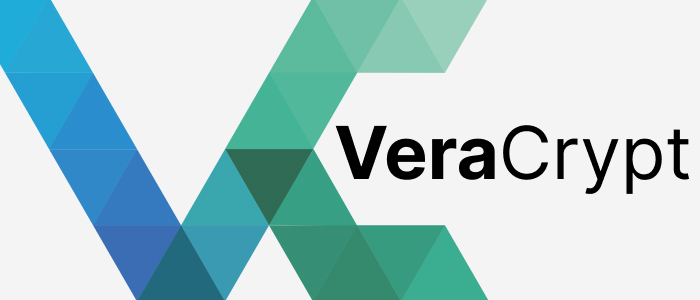 Pros
Securely encrypts user data up to 256-bit AES encryption.
Usable with Windows, Mac OS X, and Linux operating systems.
Encrypts entire hard drives or removable media such as USB flash drives for added security.
Offers an option for creating hidden encrypted volumes within a larger volume that forensics experts or malware scans can not detect.
Easy-to-use interface allows users to create secure passwords fast without wanting any technological expertise.
Cons
Complex setup process may require technical support from experienced users if the initial configuration is not completed correctly.
Not compatible with some older versions of the Windows Operating system.
Features
VeraCrypt is the leading encryption tool for securely protecting your sensitive data.
It provides state-of-the-art, military-grade encryption using AES, Twofish, and Serpent algorithms to guarantee that all information stored within remains safe from prying eyes.
Unlike other solutions on the market, it offers more than just disk or folder encryption; you can also encrypt internal system partitions and external drives in real time.
The best part? You won't even know it's there: complete anonymity with layers of security gives users peace of mind knowing their confidentiality is always maintained regardless of where they are physically located.
Its instinctive user interface makes identifying hidden encrypted files uncomplicated. In contrast, its secure file deletion allows deleted items to be unrecoverable by any third-party software programs or utilities – key aspects highly valued among technological prosumers today! It's free encryption software.
Price: Free to use
6. Paubox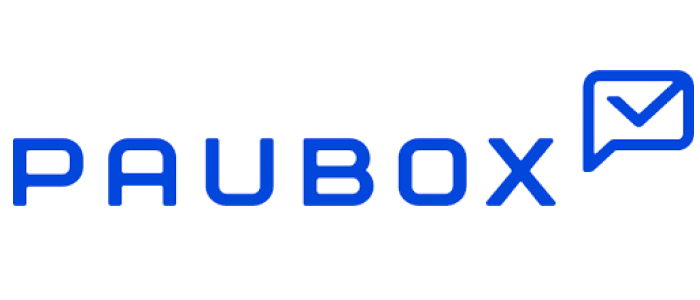 Pros
Secure, HIPAA-compliant email platform explicitly designed for healthcare providers.
Offers robust protection through encryption and virus detection services.
Integrates with existing EHRs and other software solutions to ensure seamless communication between patients, clinicians, and staff.
Private domain registration ensures users' addresses remain confidential while in accordance with all applicable regulations. • Automatically searches emails for protected health information (PHI) when sent or received from external sources; encrypts any PHI found before it is transmitted across the network system securely.
Cons
Its setup process can be complex since users must install a digital certificate on their computers before sending encrypted emails from the platform's web portal interface.
Security measures may cause delays in specific messages reaching even valid recipients due to its strict policies and procedures regarding delivering unencrypted emails over public networks.
Features
Paubox's Email Suite is a comprehensive and secure email solution designed specifically for healthcare.
It combines HIPAA-compliant encryption technology with an intuitive user interface, making it easy to access private patient information without compromising security.
The suite provides end-to-end protection of emails every time they're sent or received – ensuring data remains safe across all networks.
Easily manage multiple hospital departments by assigning permissions based on the organization's needs.
Automatically filter out unwanted content such as images, videos, or malicious files before they can enter the system to minimize the risk of cyber threats infiltrating sensitive records.
Includes advanced features like 'Send Securely,' which allows users to securely exchange file attachments up to 50 MB in size externally with other parties outside their network – while maintaining complete compliance requirements necessary for PHI delivery and storage obligations under HIPAA/HITECH regulations at all times. It's one of the best encryption software.
Price: Starts at $29 per month per user
Free trial available
7. Proton Mail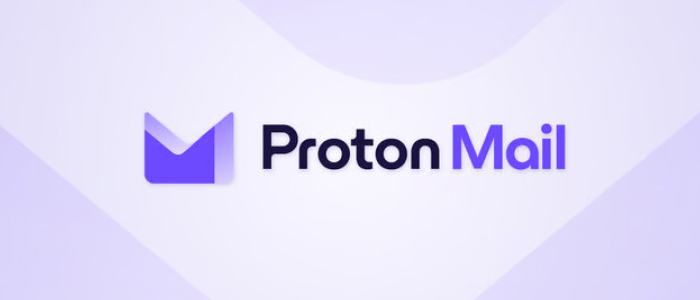 Pros
Proton Mail for Business is a top privacy-focused email provider with advanced encryption, making it highly secure.
It offers an instinctive and easy-to-use interface that facilitates the difficult tasks of securely managing user accounts and emails.
The service comes with multi-factor authentication options like 2FA, biometric security protocols, and access control policies customized by domain or account level.
Data can be stored on servers in Switzerland which has some of the strictest data protection laws in the world.
With its integrated calendar feature, users have added convenience when planning events or synchronizing their schedules across different devices from multiple locations around the globe.
Cons
The storage capacity offered may not meet everyone's needs due to limited resources per subscription package plan selected since this is more geared towards small teams than larger ones requiring immense amounts of disk space & bandwidth allowance limits available only with higher priced plans such as business/enterprise packages.
Features
ProtonMail for Business offers unparalleled data privacy and security, ensuring your sensitive business information is never compromised.
Industry-leading AES encryption algorithm with end-to-end protection to keep all emails secure from prying eyes.
PGP support allows you to send confidential messages without leaving the ProtonMail platform.
Spam filter automatically blocks annoying junk mail so you can concentrate on important tasks instead of sorting through unwanted messages
Custom domain hosting — easily manage multiple email addresses using a single custom domain name connected to your account
Seamless collaboration tools facilitate team communication efficiently via shared labels, folders, and contact lists
Professional customer service available around the clock, ready to help get any problem resolved promptly
Advanced settings give users complete control over their accounts – full customization options are available. It's one of the best encryption tools.
Price: The plan starts at $7.99
8. CryptoForge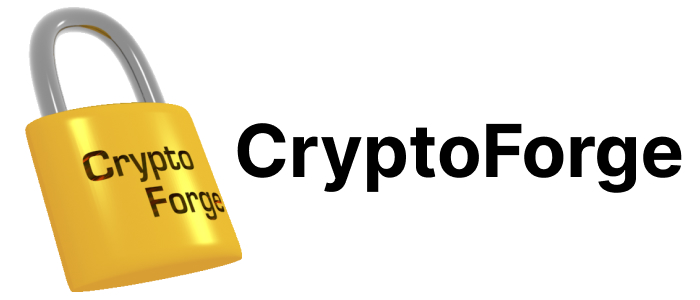 Pros
Offers cross-platform encryption for text on Windows, Mac OSX, and Linux.
Highly secure with up to 256-bit AES algorithm encryption methods.
Portable application that requires no installation, making it ideal for running off a USB drive or storage device.
Easy to use graphical user interface, lts people to quickly encrypt/decrypt files without specific coding knowledge. e
Cons
Doesn't offer other security options, such as two-factor authentication, nor does it support email encryption functionality yet.
Does not come preinstalled in Operating systems (OS).
Features
CryptoForge is ideal for securely encrypting text-based communications, data, or documents.
It provides powerful encryption technologies to meet the highest security standards professionals require.
Its user interface is intuitive and easy to use, so you won't have any trouble using it without needing a lot of technical knowledge.
With AES 256 Encryption technology, users can ensure their files are encrypted with the maximum strength possible on current computers and mobile devices.
Supports multiple platforms, including Windows, Mac OSX & Linux, and portable versions that let you take your secure files anywhere – perfect when traveling!
You also get additional features such as password protection which further enhance its level of security & privacy protection provided
Price: Starts at $39,70
9. CryptoExpert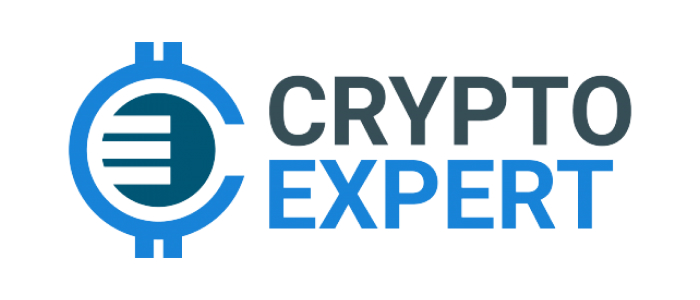 Pros
CryptoExpert provides secure encryption for portable devices, securing data from unauthorized access.
Its Advanced Encryption Standard (AES) technology ensures maximum security and privacy.
The software is consistent with Windows operating systems and Android smartphones & tablets.
Cons
CryptoExpert requires a large amount of disk space to function correctly to encrypt larger files or multiple drives simultaneously. It can be expensive compared to similar products offering equal features and services today.
Features
Its advanced security features provide comprehensive encryption with AES-256 CBC, RSA-4096, or Elliptic Curve algorithms to ensure data safety.
It allows users to hide their files in a password-protected vault that can be securely stored even when traveling between computers & other devices.
The software has an intuitive graphical interface that makes it easy to set up, use and manage encrypted vaults without hassle.
With its automatic database backup feature, your private information remains safe, even if something goes wrong during an encryption process.
Also included are tools such as Secure File Eraser, ensuring deleted items won't leave any traceable evidence of a confidential file's existence. It's one of the top encryption tools.
Price: $59.95 (one-time price)
10. Cypherix SecureIT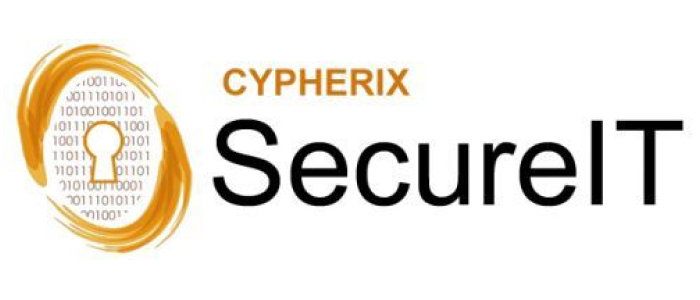 Pros
Cypherix SecureIT is best for simple encryption needs due to its easy-to-use interface, intuitive drag-and-drop feature, advanced algorithms, and the ability to store multiple encrypted data files in a single container.
It includes powerful 256-bit AES encryption with user changeable Keys that protect sensitive data from unauthorized access.
Works on all Windows versions, including 10/8/7 Vista & XP. It also offers secure remote storage options using FTP or SSH transfer protocols that enable you to encrypt large file transfers quickly without worrying about file security risks during transmission. It's one of the best encryption software.
Cons
Does not provide complex corporate-level enterprise-grade protection or extensive management features; it's meant more as a personal tool than a team environment solution.
Lacks additional third-party add-ons such as antivirus integration, malware scanning capability, etc., which some users might require
Features
Cypherix SecureIT is the ideal choice for easy-to-use encryption.
The program has a streamlined interface that makes encrypting easy and uncomplicated.
It quickly creates encrypted vaults to store sensitive data securely within AES 256-bit FBW Encryption algorithms.
Protects your files, folder & hard drives with powerful real-time protection against unauthorized access or use of lost devices without an internet connection.
Automatically shreds information after you use it, ensuring no residual trace can be found on storage media used by any recovery application available today in the marketplace.
Full support for multiple operating systems such as Windows 7/Vista/8, MacOSX 10+, Linux Ubuntu 12+, RedHat 9+.
Price: $29.95
Conclusion
Encryption software and tools are now essential for protecting the security and privacy of our sensitive data. While various options are available, it's important to ensure that you select the best one suited to your needs. From comprehensive protection suites with military-grade encryption capabilities to easy-to-use productivity apps, there's an option for everyone – regardless of budget or technical experience level.
With so many potential products, selecting just one can be tricky. However, considering user reviews and comparative tests will significantly help narrow your choices, ensuring you get the most secure solution at great value for money! We hope this blog on the ten best encryption tools and software is useful to the readers.