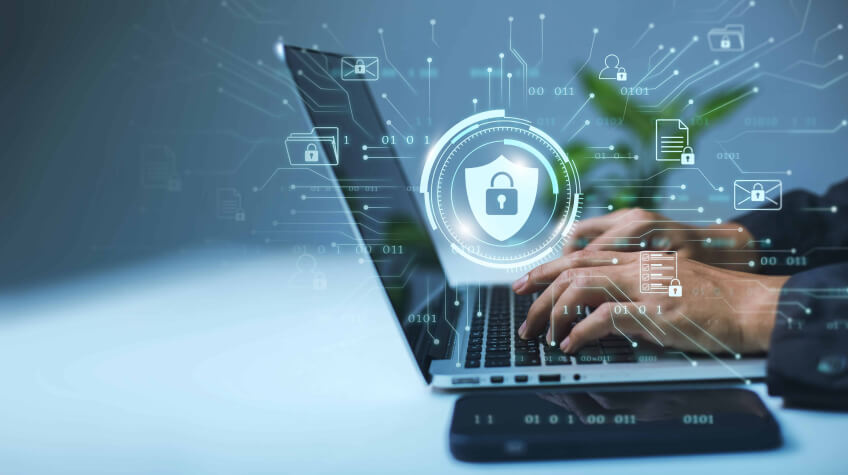 Welcome to this guide on the ten most secure email providers to use in 2023! With ever-evolving technology and increased risks of data breaches, cyberattacks, viruses, and other malicious threats now more than ever, it is essential that you can be confident in choosing an email provider with a strong focus on security. In this comprehensive overview, we will cover some key features all users should look for when deciding which service best meets their needs.
We will also provide helpful tips about email safety and offer our top picks based on recommendations by industry experts. We hope you find this helpful information – good luck finding the right fit for your requirements!
What is a secure email provider?
A secure email provider is a platform that allows users to communicate securely via email. This service helps protect the privacy, security, and integrity of any communication sent through it by using various techniques such as encryption, authentication measures like two-factor authorization, or end-to-end encryption technologies.
With these services in place, businesses can keep their exchanges with clients safe from third parties or hackers who might try to access confidential information. Secure email providers ensure that data on networks are kept entirely private – allowing for absolute control over sensitive material shared between people without anyone else ever seeing what has been exchanged.
These high-level security protocols make them the perfect solution for organizations looking to strengthen communications confidentiality while improving compliance with applicable laws and regulations.
How to select a secure email provider
Selecting a secure email provider is essential to maintain the privacy and security of your data. To ensure you get the best features, consider your needs; do you require multiple email accounts or ample storage? Second, evaluate each service's reputation for providing tight security measures such as two-factor authentication (2FA) and state–of–the–art encryption technology.
Thirdly, check what type of customer support they offer regarding technical assistance if something goes wrong with account setup or access problems. Finally, please consider how much value you will get from their services compared to competitors for price and range of available add-on options like virus scanning software or anti-phishing tools. A comprehensive search across providers should help make an informed decision when looking for top-tier securer email solutions explicitly suited to individual requirements.
Here are the best email providers
1. Neo
Neo is the most secure email provider on the market, providing unparalleled security and privacy for its users. It boasts military-grade encryption to ensure private correspondence remains confidential and built-in spam filters to protect against malicious content from reaching your inbox.

Additionally, Neo offers a range of organizational features such as labels and folders that allow you to easily organize emails into categories or send newsletters with an easy drag & drop feature. Finally, it will enable multiple devices access, connecting simultaneously across desktop computers, phones, and tablets – making this service highly convenient no matter where you are!
Price
– Free plan available
– Business Pro: $2 per month
– Business Premium: $2.25 per month
2. ProtonMail
ProtonMail is the most secure email provider in today's market. The advanced encryption technology ensures that your data stays safe and protected from unauthorized access while leaving no traces of information in our servers. They take privacy very seriously by ensuring that all emails sent through them are fully encrypted end-to-end.

This makes them impossible to hack or intercept, even for a professional hacker with sophisticated tools. With features like automatic signing out after specific intervals, two-factor authentication, and self-destructing messages, you can be sure any sensitive communications will stay under lock and key until its intended recipient reads it! Get Protonmail now to enjoy unmatched security benefits without compromising convenience – the perfect choice for business professionals needing extra protection around their communication channels!
Price
– Free plan available
– The paid version starts at $5
3. StartMail
StartMail is the best secure email provider on the market. Using advanced encryption technology and end-to-end security measures, StartMail offers unparalleled protection for your digital communications. Trusting your data will ensure that all your emails are kept private and confidential, no matter who you send them to or where they are being sent from.

With strict compliance standards regulating services, users can rest assured that their data always remains safe according to EU regulations. Start Mail also gives customers complete control over how much access third parties have when accessing their information – so don't worry about unwanted intrusions into personal conversations! Get started by signing up now with confidence: enjoy maximum privacy and guaranteed safety every time you communicate online using Startmail's sophisticated tools and features.
Price
– Free plan available for seven days
– Personal: $5 per month
– Custom Domain: $5.85 per month
4. Librem One
Librem One is one of the most secure email services available on the market. With its advanced encryption and privacy features, Librem One offers unparalleled protection from unwanted surveillance or data snooping. It also provides a system for personal safety through complete end-to-end encryption of emails and file storage with no third-party access allowed – ensuring total peace of mind when sending messages via this service.

Additionally, users have complete control over their account preferences for an additional layer of security and two-factor authentication to further enhance user experience and protect against unauthorized login attempts. Finally, every aspect of your relationship with Librem One is managed differently than any other company to provide top-level customer support along with best practices that guarantee maximum satisfaction while protecting you against digital threats at all times.
Price
– Free plan available
– Basic Bundle: $1.99/month
– Complete Bundle: $7.99/month
– Family Pack: $14.99/month
5. Thexyz
Thexyz is one of the safest email providers for individuals and businesses alike. Built with advanced encryption protocols, Thexyz offers unparalleled security for your emails and other data stored on its servers. With tools designed to simplify communication between teams and clients, users can easily collaborate while ensuring that sensitive information will remain private.

Setup takes minutes thanks to intuitive user interfaces; managing contacts has never been easier or more organized than with Thexyz's sophisticated contact management system. Overall it provides an unmatched level of productivity without compromising safety or privacy – a must-have solution in today's online world!
Price
– Free plan available
– Premium Webmail: $2.95/month
– Mobile Sync + Cloud Drive: $4.95/month
– Unlimited Email Archiving: $9.95/month
6. SecureMyEmail
SecureMyEmail is the most secure email provider for businesses. With its unique and robust security features, you can ensure your emails are private and confidential. The technology uses AES-256 encryption and two-factor authentication to keep communication cyber-safe from prying eyes or potential threats outside your company's system.

This makes it more difficult for hackers to access sensitive information and provides peace of mind in any online setting – including all forms of professional correspondence such as messages between colleagues, contract negotiations with clients, and other business associates. SecureMyEmail ensures that nothing slips through the cracks regarding safety aspects within corporate communications making sure our customers' data remains uncompromised no matter what platform they use!
Price
– Free plan available
– Paid plan: $3.99 per month
RELATED: 13 Best Email Marketing Tools
7. Tutanota
Tutanota is one of the most secure email providers in the world, providing exceptional service and total privacy for its users. It utilizes end-to-end encryption to safeguard all your emails from unauthorized access so you can only read them. Additionally, it automatically encrypts contacts in address books and subject lines within email messages ensuring no one else knows who they are going to or what's inside them.

Ideal for businesses needing reliable security without compromising customer data or government documents requiring absolute confidentiality, Tutanota sets itself apart with easy setup protection against spam & phishing along with an intuitive user interface, making it straightforward to use whether on desktop computers or mobile devices such as smartphones & tablets running iOS and Android operating systems worldwide!
Price
– Free plan available
– The paid version starts at $14.10 per year
8. Mailfence
Mailfence is the best secure email provider offering its users a professional-grade experience. With end-to-end encryption, advanced digital signatures, and private keys, mail fence takes data security to the next level – especially when protecting all your online conversations from hackers or snoopers.

And with features like self-destruction of emails after expiry & 2 Factor Authentication (2FA), you can ensure that even if someone gets access to your account, they won't be able to exploit any information stored on MailFence's servers. So why wait? Sign up for Mailfence today and enjoy ultimate email privacy without compromising ease of use!
Price
– Free plan available
– Paid plan starts at $2.40 per month
9. CounterMail
CounterMail is one of the most secure email services on the market. It has been designed to safeguard users from data breaches, spyware, and malware attacks with other email providers. CounterMail uses end-to-end encryption; your information is stored in transit between you and our servers, making it virtually impossible for anyone else to read or track your messages.

Our advanced security features also include two-factor authentication (2FA), which requires a second code to be sent as an SMS message when logging into the account – granting unparalleled protection against unauthorized access to personal data. Additionally, Server Location privacy settings enable complete control over who knows where your server location resides – adding another layer of anonymity while keeping communication private for ultimate security assurance!
Price
– No free plan
– Paid plans start at $3.29 per month
10. Hushmail
Hushmail is one of the safest email providers, providing end-to-end encryption and top-notch security for organizations of all sizes. Our advanced technology ensures that every message sent via Hushmail remains safe and confidential while still being easy to use.

They feature an integrated calendar system, custom domains with unlimited aliases, and various mobile applications designed to keep your data secure anytime and anywhere you need it most. With no setup fees or hidden costs, everyone can enjoy peace of mind knowing their communications stay out of the wrong hands – perfect for business owners seeking enhanced privacy solutions without breaking their budgets!
Price
– No free plans
– Paid plans start at $5.99 per month
In conclusion, the ten most secure email providers to use in 2023 have been outlined. ProtonMail, Tutanota, and Mailfence offer extra features such as end-to-end encryption and two-factor authentication for maximum security protection when sending emails or files online.
To ensure your data is safe from malicious attackers, you must choose an email provider with multiple layers of advanced privacy technologies available on top of basic security measures. Stick with these ten services if you want your essential communication kept confidential and private, no matter what year it is!