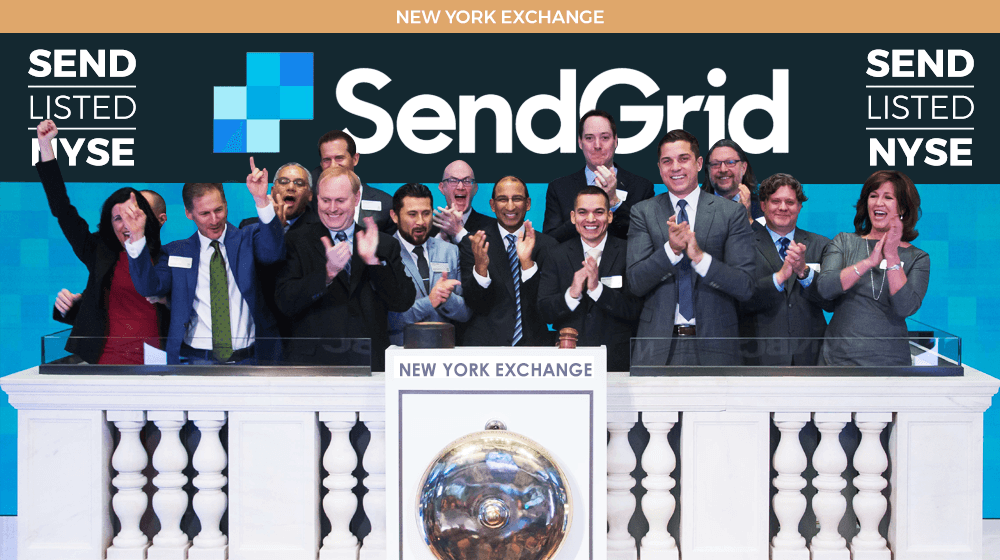 SendGrip is cloud based SMTO provider that helps you send an email where you do not even have to maintain email servers. SendGrid helps you in the management of all the technical details. The major objective of SendGrid is to make it easy and reliable for you to add your email application so as to make it easier for you to focus more on the development of the core features of your product.
SendGrid is a Denver-Colorado based Customer Communication platform that is useful for transactional and marketing email. It was founded in the year 2009 by Issac Saladana, Jose Lopez, and Tim Jenkins. SendGrid provides the complete assistance to the business in terms of email deliveries. It accurately manages all the types of emails pertaining to the shipping notifications, sign up confirmations and friend requests and also email newsletter. Not only this it also helps in managing the internet service provider(ISP), sender policy framework (SPF), domain keys, and feedback loops.
Send Grid is useful for all the email users, no matter its a marketing email, transactional email or any campaigns SendGrid can be used effectively to send and manage millions of emails.
It is very easy to get started with SendGrid for the developers, all they need to do is changing the email configuration to point to the servers of SendGrid followed by inserting the credentials fixed for SendGrid and you will be through the entire process.
SendGrid when got priced at $16 at IPO which over crossed the expected range of $13.50 to $ 15.50, it then raised $131 million. The company sold 8.2 millions shares which was more than the expected figure 7.7 millions based on which the company upsized it's IPO. In the IPO filing it has been stated that SendGrid has processed more than one trillion emails. On comparing the revenue, 2016 witnessed the revenue of $79.9 million which was more when compared to 2015 where the revenue was $58.5 million and $42.3 million in 2014. SendGrid considers itself to be a competitor against SparkPost, MailChimp, Oracle and Salesforce and varied divisions of Amazon.
The Company raised aroung $80 million in the venture funding back in 2009. Apart from IPO the other largest holder were Foundry Group, Highway 12 Ventures and Bessemer Venture Partners.