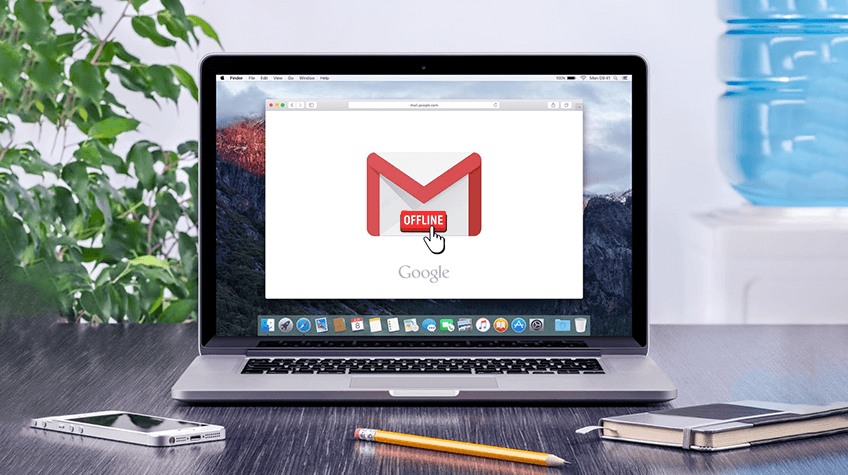 Gmail from Google is unquestionably one of the most popular email services today, and Google is constantly attempting to improve it by adding new features and updating existing ones. Now, the tech giant has come up with a stunning new feature. The tech giant has made it possible to use Gmail even when there is no active internet connection by adding the offline access feature.
Gmail now introduces an offline option for users to access on all devices. With the introduction of the brand new offline capability, it is no longer necessary to be connected to the internet in order to read, respond to, or search Gmail messages.
This offline feature will prove to be helpful, particularly for individuals who reside in locations where there is a poor connection to the internet.
According to the Google Support page, the offline functionality will enable users to read, respond to, and search for Gmail messages even when their device is not connected to the internet. These capabilities were previously only available when the device was connected to the internet.
Users will need to go to mail.google.com in order to make use of this option. The tech giant suggests that users initially save a bookmark of the Google URL.
Also, note that the administrator will need to modify the settings if your school or work account is linked with your Gmail account.
Moreover, Gmail offline will only work on Google Chrome, and it will only work if you are browsing in the normal mode and not the incognito option.
Let's now learn how to use Gmail's offline mode, including how to activate it and how it operates, right here!
A Guide to Using Gmail When You Are Not Online
An active internet connection is necessary for users of email services such as Gmail or any other service to be able to check their mail inbox, receive new mail, and respond to messages that they have received.
Users of Google's Gmail email service will now be able to access virtually all of the features of Google's email service even when they do not have access to the internet if Gmail's offline mail mode is set.
They will be able to check their mailbox, open up emails that have not been viewed, and even send fresh emails to recipients.
If you want to use Gmail's offline mode, you can get started using it right away by following the steps that are outlined below.
Open your Gmail account on a computer running Windows, Mac OS X, or Linux.
Click on Settings or look for the Cogwheel button, and click on it to access the settings.
To access the settings menu, select "See all settings" from the pop-up menu that has appeared.
Open Gmail settings and navigate to the top navigation bar and select the "Offline" tab.
In order to activate offline mail mode in Gmail, you must first go to this page and tick the box labeled "Enable offline mail." You can even specify the settings that you want for the feature.
When you are finished, click the "Save Changes" button that is located at the bottom of the page.
Related: Popular Types of Triggered Emails
When the offline mode is activated, Gmail will automatically sync your most recent emails for offline access and will preserve them for a specified amount of time, which can range anywhere from seven days to ninety days.
However, it is important to note that using the offline mode to send an email will not result in the message being sent to the intended recipient.
Instead, it will save the email that the user has created in a folder called "Outbox," and it will send the message as soon as the user is back online.
Google also recommends that users bookmark Gmail in their Chrome browsers so that they may easily use the platform even when they are not connected to the internet.