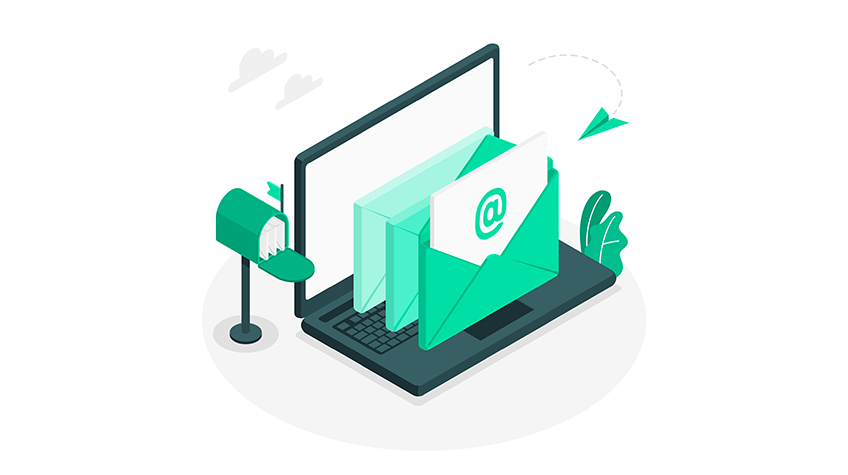 It's hard to overestimate the power of automation. It may send the right messages to the right recipients at the proper moment. So, don't postpone anything — configure the workflow and generate performing trigger emails.
This is easily done in any modern ESP. As for content and design, next-gen template builders offer lots of special templates. So let's briefly review the basic types and give you some recommendations on how to create and send them.
Welcome emails
With their help, we set the overall atmosphere of our interactions, describe goods/services better, and help newcomers to navigate. Campaign Monitor research witnessed that the OR of welcome messages exceeds 70%.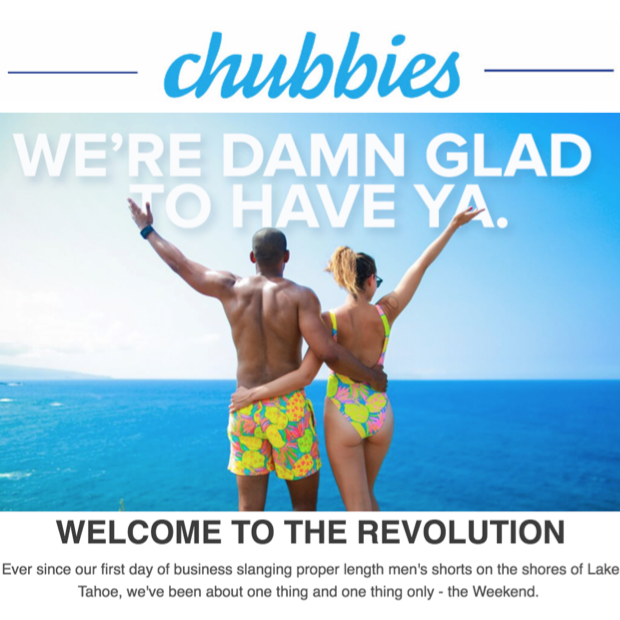 Explain the reason why are you writing. Request personal info and preferences update using a respective form. Tell more about your brand and the profits of signing up for your regular mailings.
Send these messages immediately after the new user validated the address, i.e. literally within seconds.
Confirmations
What do we confirm? All the performed actions: subscription and registration, shipping, booking, etc. These messages notify users that their actions are completed successfully, or vice versa, failed.
Notice that we must use double opt-in when people subscribe and register, it's a strict requirement of GDPR regulations.
What content to add? Besides common components like the brand's name and reason for reaching out, details depend on confirmation type. For example, if you verify registration for some event, add the precise date, time, short specification, and further instructions.
Order and shipping confirmations contain ordered goods, availability in stock, total price, date of arrival, and precise shipping address.
When it comes to reservation or booking, we notify clients that we succeeded in processing their orders. Specify the time of reservation, hotel location, number of visitors, days of arrival/departure, map, and instructions on how to go there. Would be kind of you to provide the transport from the airport.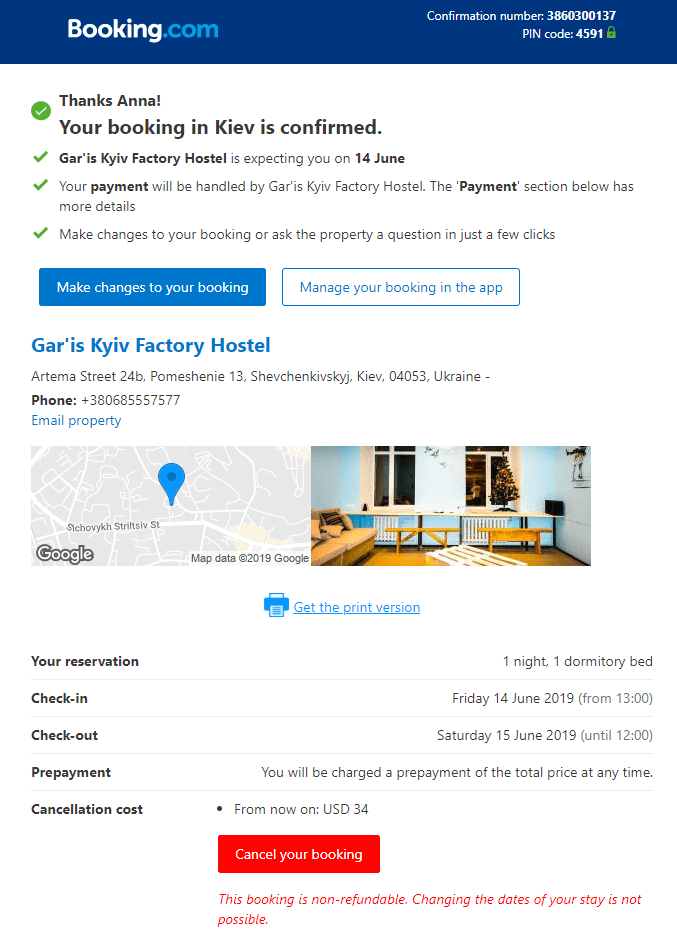 SendPulse
Send confirmations immediately. Don't make people anxious. Let them chill out, especially when they have already transferred their payments.
Reminders
They start after the registration or reservation confirmation. We have to remind users about upcoming events, or hotel apartment booking. We recommend sending a sequence of these messages.
Regarding online events, we mostly mean webinars and conferences. We often forget them because we all are busy. So marketers have to remind them several times: the optimal number of reminders is five. Add the precise time adjusted to the visitor's timezone, mention the event name, its length, speakers, agenda, and a URL link to join.
Regarding offline events, we mean concerts, various ceremonies, lectures, etc. Two emails are enough here.
In general, the content is similar but with some differences. Add the map, mention dress code, event agenda, instruction on how to arrive, and contacts of the responsive persons.
As for reservation reminders for those who reserved apartments beforehand, it's reasonable to mention additional services available at the hotel, places of interest, traditions, events, and weather forecasts.
Reminders of his type are usually sent approximately a day before. For online, send them a week before, and then on the very Day X.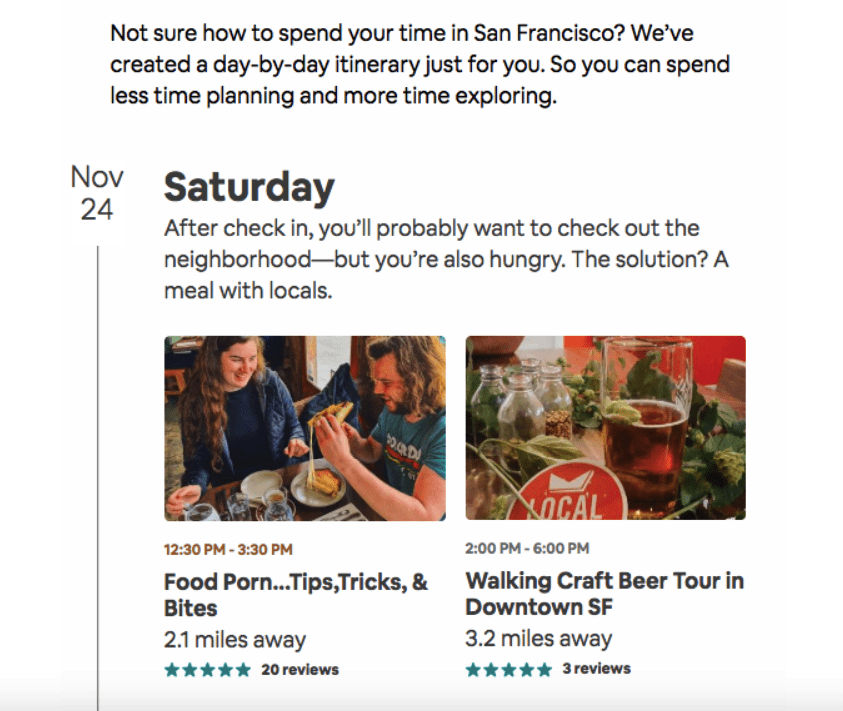 Abandoned cart emails
Researches say that 95% of orders are caused by emotions. People come and order. But there are visitors who only add products to their carts. Never let them forget! — these visitors may come back and complete orders. Abandoned cart messages are to the rescue.
Typically, marketers send three messages.
Specify added items, their number, availability, total price, and pics.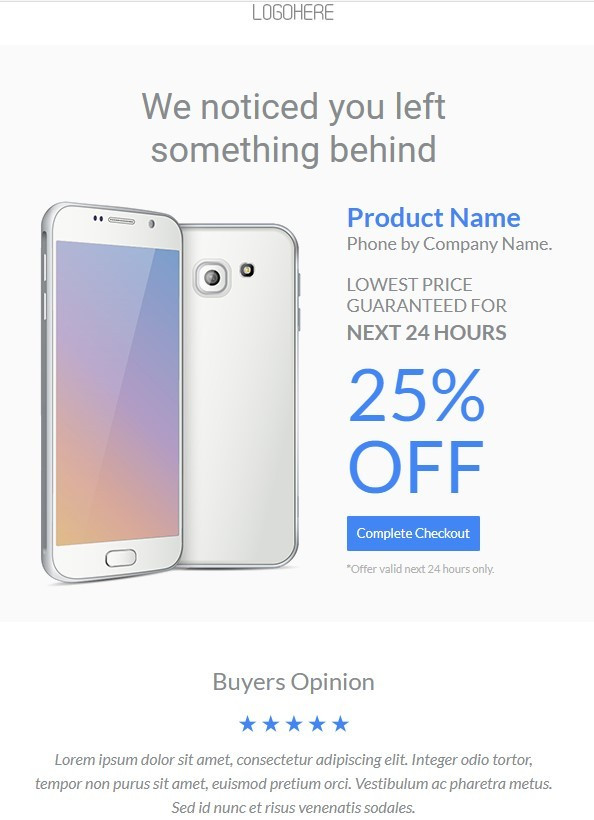 Let the first message go within two hours, the next one within 24. And, finally, send the third email after 2 or 3 days.
Re-engagement and retention emails
ClickZ data says that only up to 20% of newcomers are ready to purchase. While for existing clients, this percentage is about 60-70%. Why not try to wake them up if their activity decreased? Some of them return, be sure.
You can offer a discount, free shipping, or so.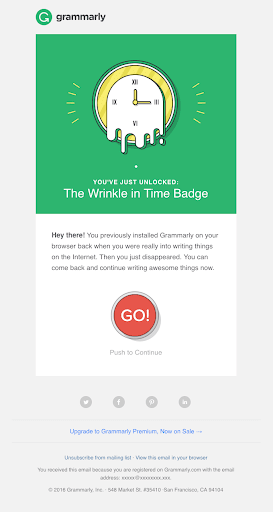 Basically, there are 3 periods of sending after the latest activity: one month, 3 months, a half year.
Survey invitations
Feedback is vital. So we need to request it to find out are people satisfied and what they want.
There are 4 basic ways to do that:
Google Form and its URL added to email;
feedback;
typical NPS after purchase;
AMP form to rate and comment. These forms can boost the response percentage by 500%.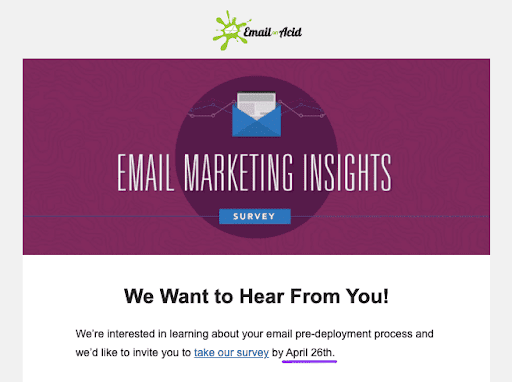 The sooner you invite customers, the better.
Birthday congratulations
This very personal event is worth celebrating.
How do we get the information about the birth date? Being in contact with subscribers on a regular basis, offer them a form to share the personal data in some email. And then congratulate dear users on such a special day.
It's quite simple to craft: thank your users, wish them a happy birthday, and embed the discount coupon.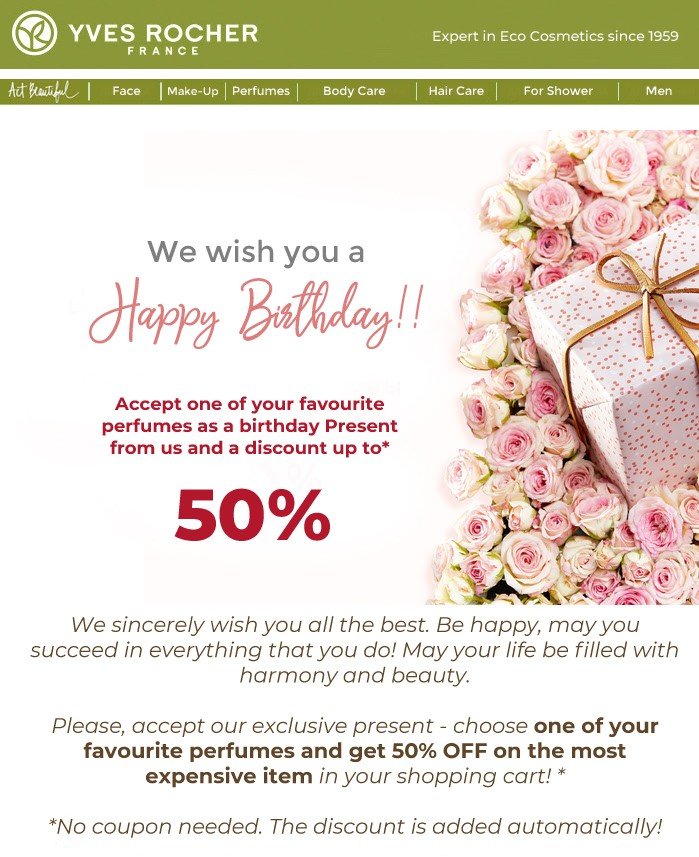 We recommend sending congratulation approximately a week before the birthday. The client will have time to use your discount and buy a gift before the holiday.
Password reset messages
When users try to log in but cannot remember the password, they click the "Forget password".
Send two messages: email 1 reminds the client about the request, and email 2 confirms the change. Always add the option of password skipping.
Related: Email Marketing Strategy and Tips to Generate More Sales
Summing up
So, we have explored eight basic types of triggered messages for eCommerce.
Build the set of required emails, export to your ESP, and set the automated sending at a proper time.
We sincerely wish you luck and loyal clients!