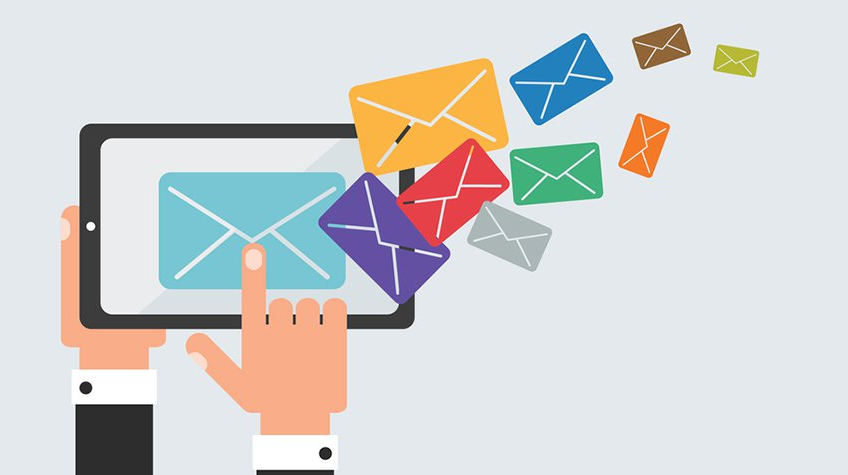 Email marketing is one of the most popular and the most effective online marketing strategies businesses use today. According to research, email marketing is the fourth most powerful marketing channel, trailing only search engine optimization, social media, and affiliate programs. When done correctly, email marketing can easily meet and even exceed the SEO results you seek.
However, you must first define your goals before using email marketing to improve your sales. Ask yourself
What do you want to achieve from email marketing?
Do you simply want to send your company's promotional message to new prospects, or do you want to build long-term relationships with your existing and future clients?
Once you get the answers to these questions, you'll be ready to make the right email marketing strategies. In this post, we're going to discuss the same.
So, let's get started…
Table of Contents
1. Use Email Marketing Tools
Email marketing requires a lot of effort, in addition to proper strategies. Your job doesn't end with just sending an email; you need to follow up with your clients. That is why using the right tools is essential.
Roboform's Aweber is one of the best Email marketing tools for those looking for immediate responses. Email campaigns, in general, necessitate frequent follow-up – at least once a week, if not daily. Roboform Aweber supports auto-responders, such as Aweber, Send Later, and ParetLogic.
These Autoresponders are the best tools for sending email messages to potential customers. Besides, you can integrate Aweber live chat feature into an email marketing campaign. It's a good way to reach out to your clients in case they need immediate information about your product or service.
2. Use the Right Platform
Another most important factor that shouldn't be overlooked is the platform you use to send your emails. There are many email marketing platforms, and most of them provide you with a built-in autoresponder for little or no fee.
However, when it comes to choosing the best email marketing platform, most businesses prefer WordPress. WordPress is a popular and very user-friendly interface. Irrespective of your technical knowledge or experience, you can use WordPress. All you have to do is install a WordPress blog and turn it into an effective sales tool. The best thing is it comes at a very low cost, just $5.
WordPress is a fantastic tool for both enterprises looking to stay ahead of the competition and individual sellers looking to impress potential buyers. You can use WordPress for almost anything, from simple information-based pages to powerful advertising campaigns.
There are even events that are specifically dedicated to email marketing. You can even consider attending the largest email event to learn the tactics of email marketing.
3. Type of Email and the Message
This is yet another most important factor to consider are your message and the type of email you send. You must provide a compelling reason for your customers to open your email, read your message, and then visit your website.
Creating sales-driven email marketing necessitates careful planning and design. When writing customer emails, make sure you use a catchy and value-driven subject line. Besides, try to include relevant, high-quality images in your emails. Don't use creepy designs, instead make use of a professional and straightforward design.
When it comes to your email text, it is always advised to write succinct text. For improving your sales through email marketing, it's always good to track sales and purchases so that you can understand which emails are most effective for your customers.
In addition, including a strong call-to-action (CTA), such as clicking on the website, downloading a report, or chatting with a representative, can help you tremendously reach your goals.
4. Create an attention-grabbing subject line
The subject line of your email is one of the most important aspects of email marketing. Of course, it's your subject line that will either make it or break it. Research indicates, 47% of recipients open emails solely based on the subject line.
Different subject lines are meant for different situations. For example, ""Only 2 seats left" is an excellent subject line for creating a sense of urgency. More often than not, businesses hesitate to use the word 'free.' You don't need to do that, instead use the word 'FREE' in bold letters and bigger fonts to entice your customers.
Remember that the more personalized and relevant the subject line, the better.
Moreover, keep your subject line as brief as possible. Statistics show that it's not just the content that needs to be considered but also the number of characters used. Email subject lines with 6-10 words have the highest open rate. Lastly, incorporate proper email security measures and use an SPF record checker to protect against unauthorized email access and contribute to higher email open rates by building trust and credibility with recipients.
5. Add Extras
Just a few lines of message without any add-on won't be that effective; it's always good to add add-ons for better outcomes. For example, you can include an image of the product along with a brief description of it.
In addition, including a "Buy Now" button will help you encourage your customer to complete the purchase.
6. Send Personalized Email
Undoubtedly, email personalization is a great tactic to improve your sales. Research indicates personalized promotional mailings have 29 percent higher unique open rates and 41 percent higher unique click rates than non-personalized mailings. The advantages extend even further.
According to research, 80% of customers are more likely to buy from a brand that provides a personalized experience.
While it is beneficial to send personalized emails, you must be cautious not to overstep your bounds. Overusing the names of your customers will only soil your reputation, which is not wise.
7. Consider the Time of Sending Emails
Whether you believe it or not, the time of sending email plays a crucial role in its success. Choosing the right time is indispensable if you're actually aiming for a higher open and click-through rate.
8. Send Newsletters
Using email newsletters as a digital marketing strategy is another popular email marketing strategy these days. Newsletters are ideal because they are both practical and effective. You can send newsletters directly to opt-in email addresses or websites; it will help you sell to people who aren't on your list. The best thing is that you can personalize newsletters easily. You can tailor them to the recipient's interests, ensuring that the messages prompt them to take action.
9. Add Links To Your Products
How do you want your customers to react to your email? THINK!!
Yes, if you're sending an email for a product launch or any tip, some of your customers would want to take prompt action. In such a situation, having links to your products or a link to a discussion on your web page or FB page about the tip in your email is essential. Doing so will help your customers share the link (s) with others. Remember that the people they share their space with may be potential new customers for you. Invite your customers to contact you for additional ideas or assistance on the subject.
You can even include an explicit "Call-To-Action" that routes traffic to the website and relevant product pages.
10. Share Helpful Tips with Your Customers
You want your customers to see you as an expert resource for your products, and you must demonstrate that you are that expert. You can build this type of trust with your customers and ultimately drive more sales by sending emails that do not directly try to sell them your products or services but help them gain some knowledge.
For example, if you're a yoga teacher, you can help your customers with the benefits of doing yoga during the coronavirus pandemic. A marketer can prefer to send tips on digital marketing, etc. The options are endless. Sending tips to your customers will make you valuable to them and position yourself as an expert in the field. You can even include a link to your blog in the email if you have one that expands on the tip.
11. Send Mobile-Friendly Emails
Consider sending responsive emails. Yes, 80% of your customers check their emails on their phones. Hence, sending mobile-friendly emails is just as important. Make sure you send a visually appealing email even when it is opened on the phone. A mobile-friendly emailing can substantially impact the success of your campaign and improve your bottom lines.
12. Share New Product Launch or Arrivals
A new product launch or arrival is a great reason to contact customers. Of course, your customers should be aware of the things you're doing. This way, you can increase traffic to your website from both new and returning customers by informing them about your latest arrivals.
For example, if you receive shipments on a specific day of the week, make the best use of them. Schedule sending weekly emails to your customers. Highlight the latest arrivals; you can include images or links to them in your email so that your customers can take immediate action. Follow the email strategy consistently if you want to improve your sales.
13. Theme-Based Emails
If you really want to build a long-term relationship with your customers, avoid sending boring content. Yes, none of your customers want to receive the same rudimentary content. They despise it, trust me!
It's better to give them something unique. Like, you can consider sending theme-based emails. All you have to do is give each new product email a theme. For example, if you're a travel agent and want to lure your customers with new trip options, you can use a theme as "Break free from Routine."
Besides, including images of the product can be very beneficial. An image of a holiday location attached to your email will make the recipient picture your product in their lives.
14. Offer Free Gifts
Offering free coupon codes or discounts is an amazing way to encourage your customers to take action. Of course, nobody despises free gifts or coupons. Receiving an email with a discount code or coupon excites customers and gives them a reason to buy right away. Consider a theme for your sale emails, such as an upcoming holiday or end-of-season clearance. For that you can:
Announce a sale in the subject line.
Add coupons to your emails.
Use product photos.
Mention the deal or discount in all Capital letters.
Use large fonts to announce offers, deals, and discounts.
Include easy-to-find product links to your website's sale section for immediate CTA.
The Bottom Line
So, these are the 14 best email marketing strategies that you can utilize to generate more sales. Hopefully, this article will help you take the first step and use email marketing to your advantage!
Email marketing is a fantastic tool for selling your product or service; however, you must keep sales in mind. Your emails should help to pique your readers' interest in purchasing your products. Create emails with product information – both old and new – as well as information about discount rates to accomplish this. And yes, never send emails to people who have not given you permission to do so.