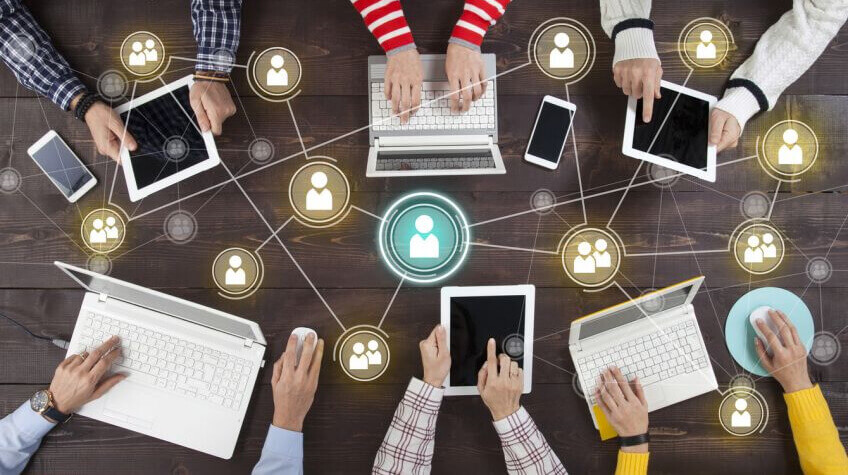 As technology is getting integrated into all aspects of our lives, we are currently witnessing Industry 4.0 or the 'Fourth Industrial Revolution'. As such, there are indications that IT careers will be going through a promising trend. The revolution is opening numerous avenues for new jobs in the IT department across diverse industries and sectors. All businesses are looking for IT professionals. Today the tech professionals seem to be in great demand across multiple industries. They are bringing about a radical change thanks to their innovative ideas and path-breaking ways. If you are thinking of pursuing a career in the IT industry, now is the right time.
According to Forbes, as people started to work from home and the workplace became virtual last year almost overnight because of the COVID-19 global pandemic, it is not surprising that about 50 percent of the projected top careers for 2022 seem to be tech jobs. There is no doubt that under the dire circumstances, tech careers are leading Glassdoor's list of best careers. Experts believe that technological advancements leave a profound impact on consumers and businesses across the globe. They assist firms in working more efficiently, accurately, quickly, and seamlessly, even from remote locations. Here are some of the advantages of pursuing a career in the IT industry.
Affordable Education
The top advantage of opting for Information Technology as a career is that you can acquire higher studies without burning a hole in your pocket. You can enjoy low-cost and affordable education. It is not essential to get a 4-year full-time degree course for becoming an IT professional. You may opt for training programs with advanced certifications in specialized areas of the IT field. If you keep on adding IT certifications to your resume and consistently upgrade yourself, you could rest assured to enjoy a stable and recession-proof career in the IT world.
A Plethora of Industry Options
Since almost all industries have a major demand for IT professionals, you are sure to be spoiled for options. You could get a lucrative job in the automotive, healthcare, banking, travel, beauty, or practically all other industries. Post COVID-19, many businesses have been shuttered. As such, many people are facing unemployment. However, the IT professionals are going strong as their demand has gone up instead of plunging. Some of you must be wondering 'is technology a good career path?' The answer is a vehement yes.
Increasing Global Demand
There has been a growing global demand for skilled and trained IT professionals. Technology is an integral part of the diverse field. We depend on the IT sector to come up with path-breaking and cutting-edge solutions and services. For instance, with the increasing dependence on data storage and online transactions, there is a huge demand for cybersecurity experts. An IT professional will always prove to be an asset for employers.
Conclusion
The IT world is highly dynamic and promises countless growth opportunities. There are exciting opportunities for professionals, who are qualified, trained, and who focus on consistently updating their skills. If you are focused on upgrading your skills with multiple certifications, you can work on diverse projects that make the most of new technologies.