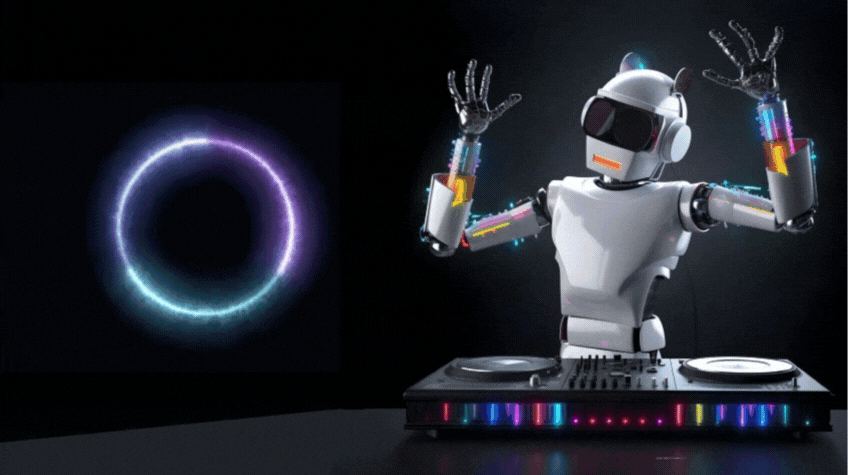 AI music generator and AI-generated music, AI song generator
Artificial intelligence is in the mainstream today. This technology is utilized in various aspects of life, from household items to automated cars. You can even generate music using AI technology. AI song generator is a creative technology to create beautiful music.
Without any further ado, let's get started…
Table of Contents
AI Music Generator and AI-Generated Music
As everyone knows, Artificial Intelligence has emerged as a groundbreaking technology in this digital world. AI tools reserve a huge place in personal and professional life, from creating to-do lists to coding assistance.
AI-powered tools turn prompts into magical tunes. Have you ever thought about it? Whatever your answer, buckle up to embrace the best AI music generators!
The top 10 AI music generators outlined in this post will help you get some inspiration from. Using these AI music generators, you can generate stunning music.
Top 10 AI Song Generators
Witness the magic of artificial intelligence, turning bits and bytes into captivating melodies and rhythms. Welcome to the world of AI music generators, where technological innovation firmly holds a place in diverse musical compositions.
Here, you can witness the fusion of human creativity and the latest technological innovation, which generates soul-soothing music in the blink of an eye. AI music generators drive users towards success because they offer enormous tunes for diverse purposes.
Moreover, in the influencer realm, it plays a vital role and uplifts the journey of aspiring digital content creators. Whether you're releasing relaxing musical videos or terrific background scores for games, AI tools allow you to unleash your creativity.
Just give it a try and make your creation stand out from others. However, trying the best AI music generators is quite important to unlocking your full potential. Yes! Continue reading to learn about the 10 excellent artificial intelligence-integrated music generators and compose fascinating, harmonious tunes that rule the digital world. Take a look…
At number 1, we have Avia. Using this AI-powered tool you can create stunning music for your followers and immerse them in emotional music tracks. Yes! Choose Avia, the best AI music generator that has two astounding features. It can compose a tune from scratch and edit existing soundtracks.
If so, then what about license and copyright claims? This is the first and foremost thing that arises in every creator's mind. However, Avia allows its users to edit the tracks without worrying about the audio license under their pro plan.
The best thing about this tool is that it is very easy to use. Both seasoned professionals and beginners can use this application without any struggles. Plus, Avia provides a wide range of genres and presents unique tunes and harmonious melodies.
Moreover, it is a trusted partner of Nvidia, TED, and Vodafone. In addition, it offers outstanding soundtracks for movies, video games, and ads. So you can trust this music generator and feel free to use the application.
Price: It offers both FREE and paid versions. However, the free version is available for a lifetime, but you'll miss out on some exclusive premium features. The standard version starts at 11 euros, and the Pro plan is available at 33 euros.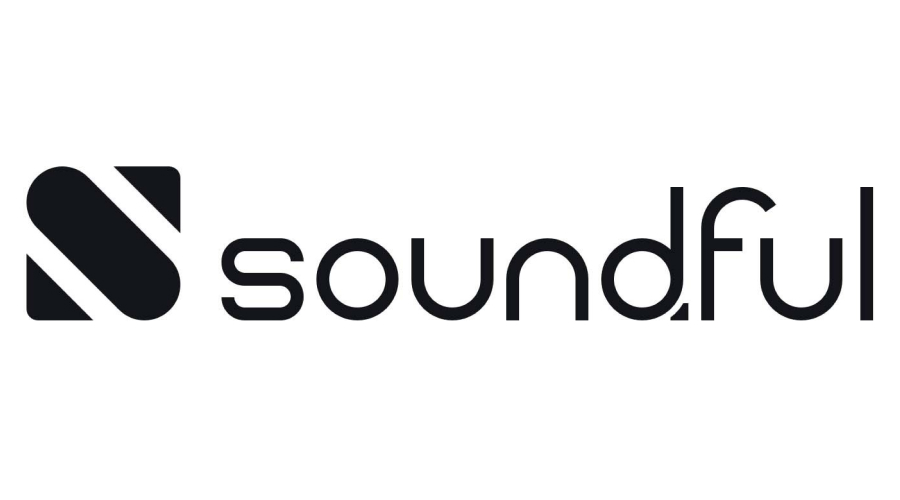 Soundful is yet another wonderful AI music generator. This AI song generator is apt for commercial uses. It is perfect for top brands. Top brands always keenly focus on leaving a signature behind every marketing element. Whether it be creating ads, pamphlets, brochures, or even a card, creators craft them with razor-sharp focus. People who wish to create precise pieces should choose Soundful, the best AI music generator. Soundful is also a great choice for video intro makers and producers looking for one-of-a-kind music.
This tool offers over 50 templates across different genres that help you begin the music journey, even if you're a newcomer. Besides these features, it holds a key value that drives many users towards it. Yes, Soundful offers an Audio Key Modification feature to adjust the BPM and customize it according to your requirements.
Hence, most creators prefer Soundful to tailor studio-quality music and stay happy without thinking about copyrights.
Price: This tool is available in both FREE and paid versions. The FREE version is available, while the Content Creator plan starts from $29.99 per year, and the Music Creator Plus plan costs $59.99 per year.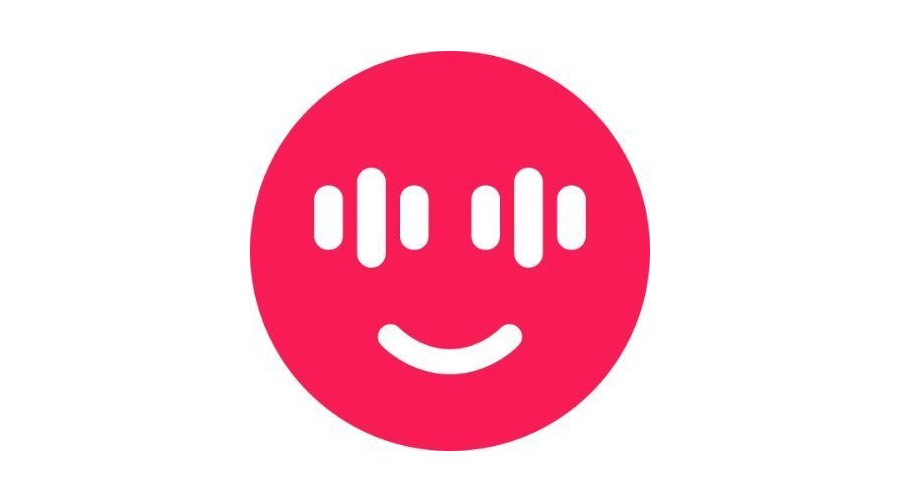 Next on our list is Boomy, an awesome AI song generator. Boomy is considered an excellent professional tool for composing magical tunes. It lets the users record and add their voice as a vocal in the tracks.
When you're a beginner, for sure, you get a lot of doubts. Can an AI music generator help with this? Yes, if you choose Boomy, the best AI music generator. It allows you to collaborate with other musicians so that you can get feedback and learn new techniques.
Plus, Boomy encloses diverse styles for its users, including electronic dance, Rap, Beats, Relaxing Meditation, Lo-fi, Global Groove, etc. Creators can choose between various instruments like tempo, mixing, compositions, and sound effects. Thus, users can get tailored tunes that mesmerize their followers or fans.
This AI music generator is the best option to earn revenue on social platforms like YouTube. Therefore, make a wise decision and craft your personalized profile to begin or uplift the digital influencer journey.
Price: You can try both FREE and Paid Plans. The free plan is available with limited accessibility for song downloading and releases. The creator plan starts at $9.99 per month, and the Pro plan is available for $29.99 per month.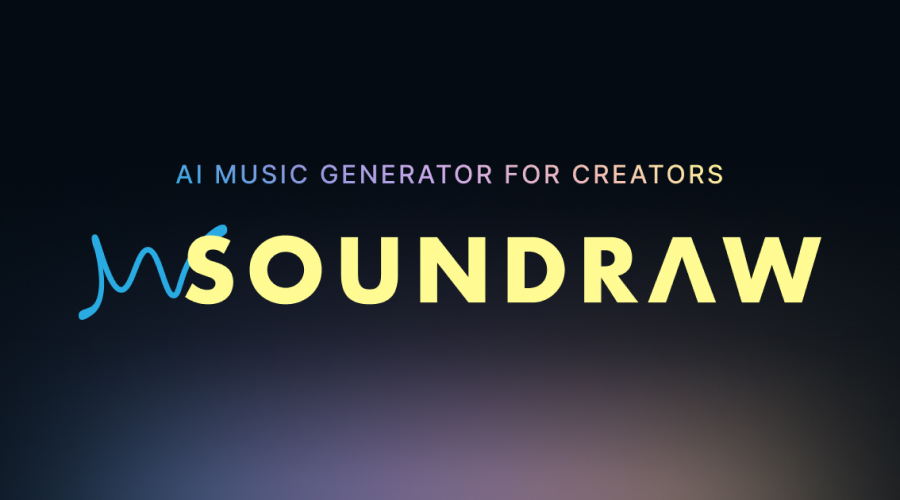 Soundraw is yet another wonderful AI music generator. Using this tool, users can specify the track length, the mood, and the genre. It is similar to Ecrett Music but with added features. In the upcoming section, you can learn about Ecrett in detail.
Hey YouTubers! Would you like to enhance your channel? If yes, then you surely need to embrace AI technology and use Soundraw. It is a perfect tool for creating exclusive music for social media campaigns, Web ads, games, and app background scores.
Their paid plan allows users to download up to 50 songs per day and approves a permanent license for their creations. Moreover, it is easy to use, combines manual tools and AI compositions, and is compatible with Premier Pro and Google Chrome. Check out the pricing.
Price: It offers two plans for potential users. The FREE plan is available, and the personal plan starts from $16.99 per month and is billed annually.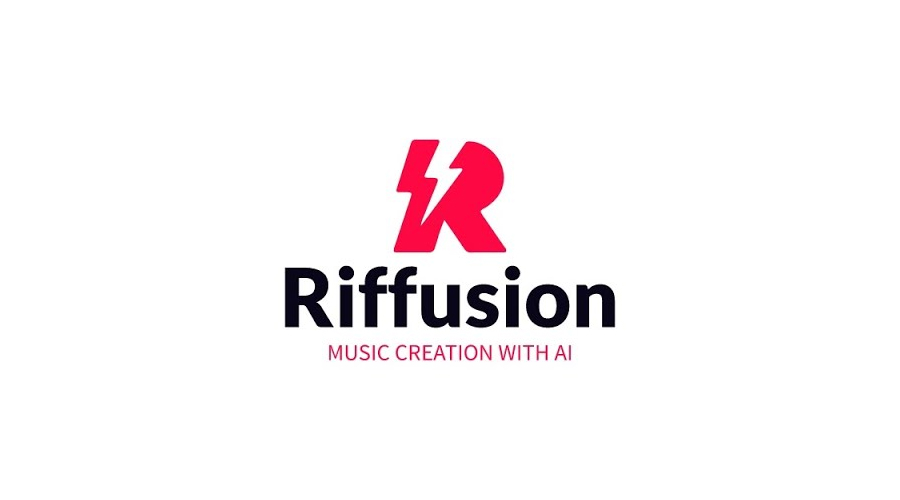 Riffusion is considered one of the best AI music generators. Riffusion is a blended word that joins Riff and Diffusion. Where riff denotes a popular short repeated phrase in jazz and music, diffusion is a stable open-source AI model.
This artificial intelligence music generator is developed to convert the spectrograms into an audio track. Users can utilize this stunning tool to create innovative and uniquely tailored prompts to generate rocking music.
Moreover, it is known for its key features like seed image and denoising, which are excellent choices for short and creative video intros. In addition, the AI music is apt for listening in the loop. Just sign and enjoy crafting a masterpiece according to your wishes with specific prompts.
Price: Riffusion is free of charge. Yes, you read it right! So don't miss out! Use this tool to generate soul-soothing short music notes for videos.
6. BeatBot AI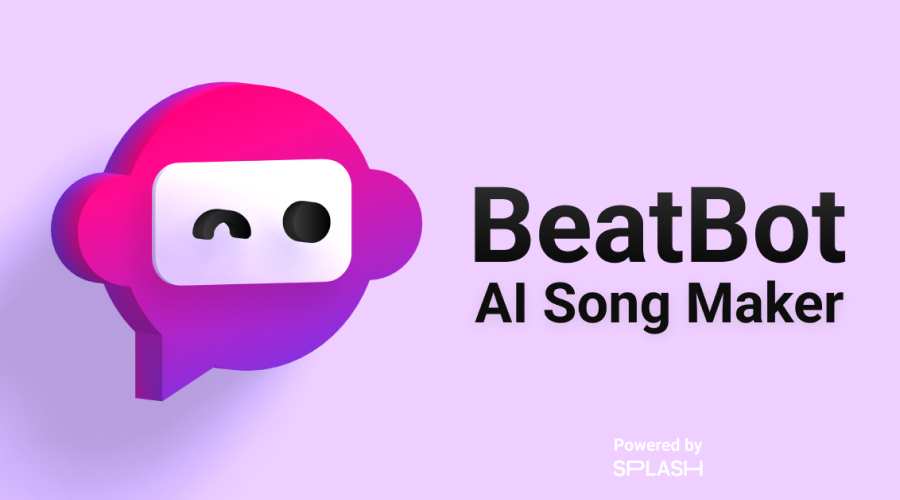 Are you familiar with using ChatGPT? If yes, then BeatBot AI is exclusively for you. It is one of the simplest and best AI music generators in recent times.
BeatBot operates on a pattern that is similar to the Chat GPT-3 model. It is a text-to-audio generator tool. This AI song generator helps create original short songs and gives quality results according to the text prompts. As per the specifications, you get tailored, soothing music.
For example, it would be helpful to provide more details about the commands related to vocals, such as rapping or singing. Additionally, specifying the desired gender and music genres would also be beneficial. When you create commands that meet the requirements, you will receive high-quality results that can be downloaded in either MP3 or MP4 format.
Adding to this, it has cool features such as automatic vocal generation and adding custom vocals. Use BeatBot AI to generate music based on your own lyrics.
Price: BeatBot AI is completely FREE. This implies that you can use this tool without having to worry about the payment. Create unique tones using BeatBot AI.
Ecrett Music is yet another wonderful AI song generator. Creating unique sounds for clips, natural scenery, podcasts, YouTube videos, etc., is quite difficult in this digital era. However, these are no longer daunting tasks because you can avail yourself of the assistance of the best AI music generator, Ecrett Music.
It has a user-friendly interface and offers a license to use the generated music for podcasts, ads, and other content-creation activities. Ecrett Music is a simplified version of Soundraw that creates different music and allows an enormous number of users to use it according to their requirements.
However, you can utilize the generated music for videos, podcasts, games, and others, but there is no option to edit and distribute it as a file. For sure, you can enjoy playing unique compositions as a background score in your content.
Price: It offers three plans, including a FREE one. The cost of an individual plan starts at $4.99 per month. Billing is done annually, and users are charged for unlimited downloads of royalty-free music passes. The business plan is priced at $14.99 per month.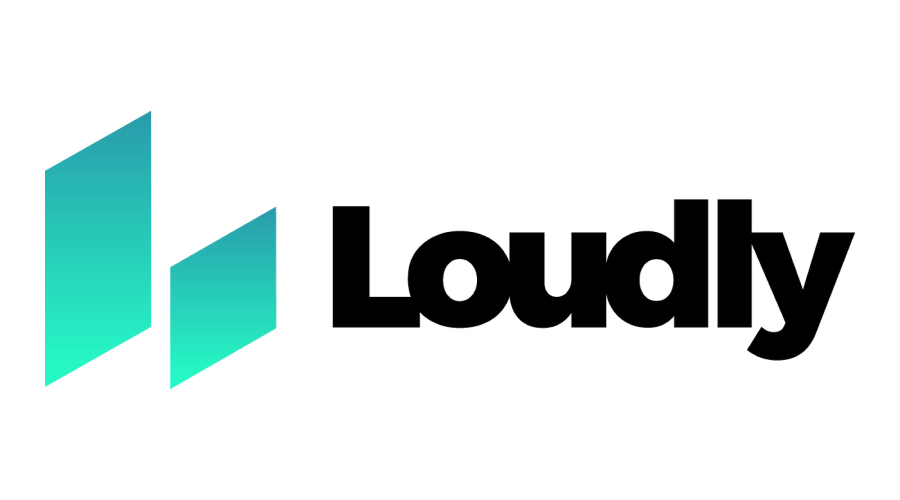 Loudy is the best AI music generator. This tool is well-known for its key feature, which is a video-to-music recommendation. Among the other music generators, it stands tall and is the one-stop solution for many users. Whether you are into creating content or filmmaking or are just starting up, Loudy is your best bet. This is one of the best AI song generators for the multi-media industry.
The best thing about this tool is that it is very easy to use. It encloses a similar mechanism to ChatGPT. Using prompt texts, users can generate soulful music that gives them high-quality results. All you need to do is create an account in order to log in to this versatile AI music generation tool.
It attracts a vast group of people into its musical universe. If you want to leave a footprint in the music industry, then embrace Loudy, the best AI music generator.
Price: It offers both paid and FREE plans. The free plan is available for people who want to give this tool a shot before committing to it. All you need is a free account. The personal plan is available at $7.99, and the Pro plan is at $14.99. You can customize according to your needs under the Enterprise plan, and the price range differs according to it.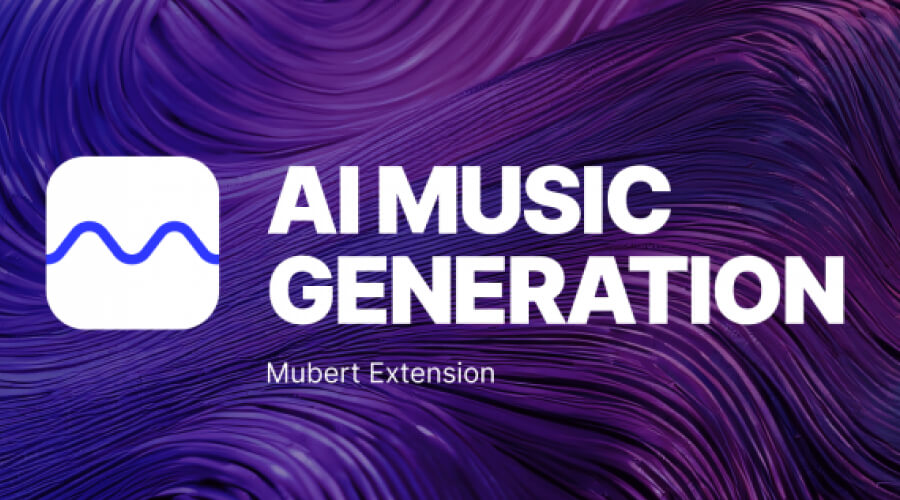 Are you looking for a pocket-friendly and the best AI music generator? Then, you must check Mubert AI. Yeah! This app lets you enjoy creating tracks for a duration of 25 minutes. In addition, there is an option to create a loop, a jingle, or even a mix.
It helps people craft unique soundscapes tailored according to their preferences. Users can set electronic beats, soothing ambient sounds, or hip-hop rhythm vibes. Plus, it covers everything in composing, from selecting different instruments to setting moods.
Moreover, Mubert AI is an excellent tool for beginners who are eagerly waiting to experiment with new ideas and well-trained professionals. It is available in both the Play Store and the App Store.
Price: This tool is available in both paid and FREE versions. The Ambassador Version is free with a certain song limit, and the price for the Creator Version is $11.69 per month. The pro version is available for 32.49 dollars per month, and the business version costs about $149.29 per month. Plus, yearly subscriptions are also available.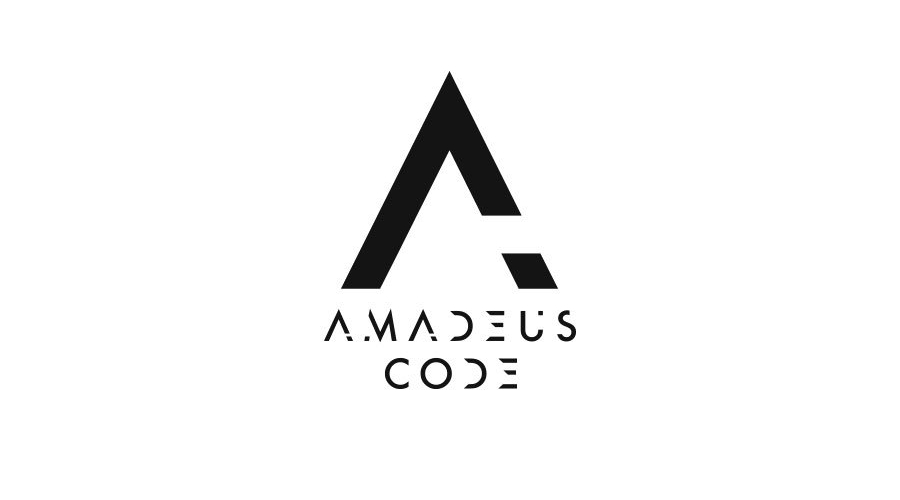 Want instant, heartfelt melodies? If yes, then Amadeus Code is your best bet! Amadeus Code is an iOS-based application that offers you soul-soothing melodies within minutes.
Amadeus Code assists users in generating unique ideas and developing them into mesmerizing songs. Whether you're a music enthusiast or a skilled professional, you can use the best AI music generator to craft your musical album.
This AI music generator contains the most famous songs' chord progressions and allows users to compose in an innovative structure. It is a songwriting assistant with artificial intelligence that helps to generate new ideas and notes for music enthusiasts.
However, it is exclusively for Apple users, which might be heartbreaking for other mobile users. Don't worry; you can enjoy this music with your friends or any iPhone users.
Price: It is available in both FREE and paid versions. You can avail of their free trial version for the first 14 days before committing to this tool forever. Paying for the required songs is also available at $1.99. Premium plan starts at 9.99 dollars (monthly subscription).
Last Few Words
So, these are the top 10 AI music generators you can consider opting to create unique music. In the vast digital realm, harnessing the power of generative AI tools to boost your creativity is undeniably important. It makes you stand tall among others and unlocks a wide range of opportunities that you deserve.
We hope that among the top 10 best AI music generators mentioned above, you will find some wonderfully straightforward tools that will inspire you to embark on a new creative journey. Most importantly, don't forget that copyright ownership depends on the AI tool and its subscription package. So, be SMART and go through the terms and norms properly before committing to any of the tools outlined above. Doing so will help you stay happy without worrying about legal issues.
Finally, yet importantly, choose the best AI music generator and turn your vision into reality. Happy music-composing journey!