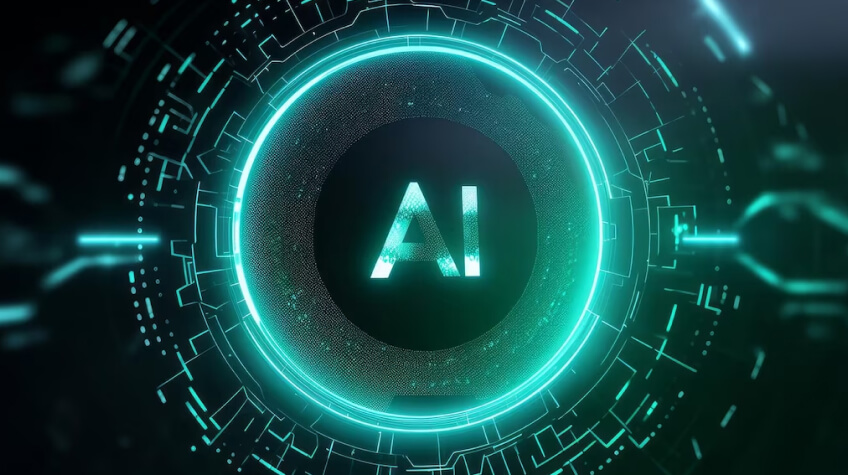 The digital world unlocks a wide range of opportunities in several fields. Yes! It makes everything easy, simple, and more convenient. From professionals to students, most of them rely on the tools and avail the assistance of the internet. In today's fast-paced world, staying up-to-date with emerging technologies and gadgets is crucial for survival and success. And to help you a tad bit, we have compiled a list of the 15 best Generative AI tool that can enhance your intelligence.
Wondering what Generative AI tools are?
Have you ever heard of generative AI tools?
Not yet! No problem!
But we are sure that you know ChatGPT, Bard AI, Bing Chat, etc, don't you? Even if it is not, no worries! This article is all about AI generative tools you can use to enhance your creativity and turn your vision into reality.
Table of Contents
How is Artificial Intelligence Changing the World?
Yes! Artificial Intelligence is an emerging technology that offers enormous benefits to users. Within a fraction of a second, you get answers to your queries. Users can ask their doubts in the tool's command prompt, and they can interact in their native.
More and more business owners are now using AI-powered bots to provide their customers with the best user experience.
Not only that, it helps you get written answers, concepts, etc. What about music, images, and videos? Is AI capable of generating these critical resources? Surprisingly, yes! It's possible to get clips, designs, code basics, and other important resources for creating and managing a social media channel.
Want to become a digital influencer? If yes, then you can even get ideas and other resources from AI generative tools to build a successful page or channel. Whoever says no to such beneficial technological tools? So, keep exploring this article to pick the best and get better assistance. Let's dive in!
Types Of Generative AI Tools
There are numerous types of Generative AI tools. Having an idea of all those types of generative AI tools is essential for easy exploration. Thus, let's take a glance at this list.
● Text
● Image
● Music
● Video
● Design And Creativity
● Data Augmentation
● 3D Model
Let's now take a look at the list of the top 15 Generative AI Tools. Here we go…
BEST 15 GENERATIVE AI TOOL
Here is our rundown of the top 15 Generative AI tools for you to get some inspiration from. Take a look…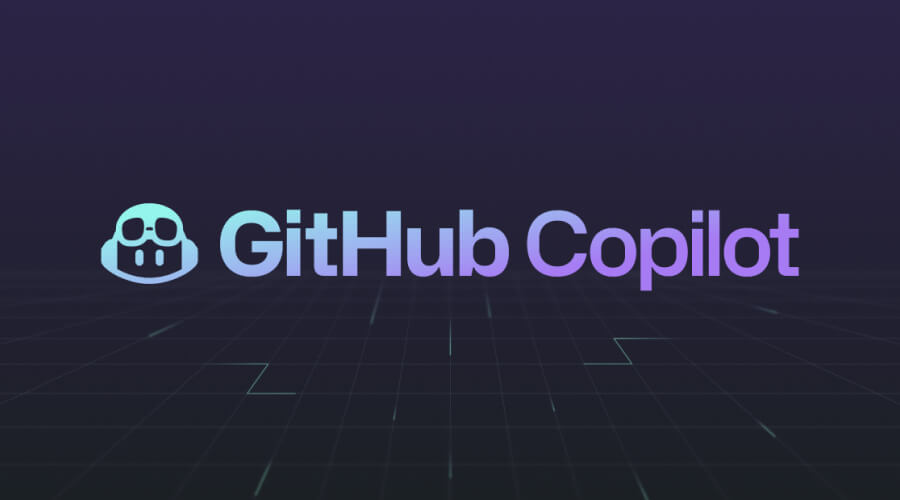 At number one, we have GitHub Copilot. GitHub Copilot is a very popular tool. You must be aware of OpenAI and GitHub, but do you know about their partnership? Not yet! Then, it's time to know about it; GitHub Copilot is the final outcome of their collaboration.
It is a code completion best generative AI tool, which assists the users in generating efficient code. Through its key features, Copilot stands tall among the others. It offers intelligent code and context-aware suggestions and supports multiple programming languages. Plus, users can easily customize according to their convenience and integration with IDEs Integrated Development Environments.
Continuous learning allows the users to shine brighter in their careers and effectively assists them in coding well. However, code quality may vary, and autocomplete features can enhance the user's dependencies. There is a possibility of security concerns because of the cloud-based functionality and code analysis techniques. But with the right measures, that can be tackled discreetly!
Price: The monthly price for GitHub Copilot starts from $10. You can give it a try in order to get the hang of it!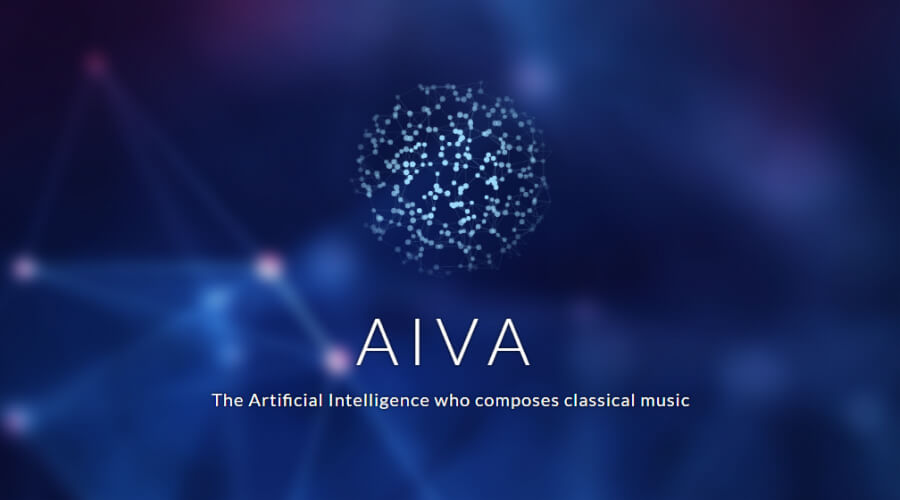 Are you in need of unique music AI generators? If yes, then you must give Aiva a try! Aiva is one of the best music AI generators. The best thing about this tool is that it offers unique features. Users can create new songs in 250 different styles or edit the existing ones. It has key features like many presets and specified music formats.
Harness the power of the best generative AI tools and create music in your own style to mesmerize everyone. Moreover, without worrying about copyright issues, you can upload these songs to your social media handles, games, and ads if you're a Pro plan subscriber.
Through their captivating plans, they attract different category users like individuals, schools & students, and enterprises. Plus, their trusted client list includes big companies like Vodafone, Nvidia, Globant, TED, animo television, etc.
Price: Aiva offers both Paid and FREE versions. The free version is available for a lifetime, the Standard version starts from 11 Euro, and the Pro Plan is available at 33 Euro per month.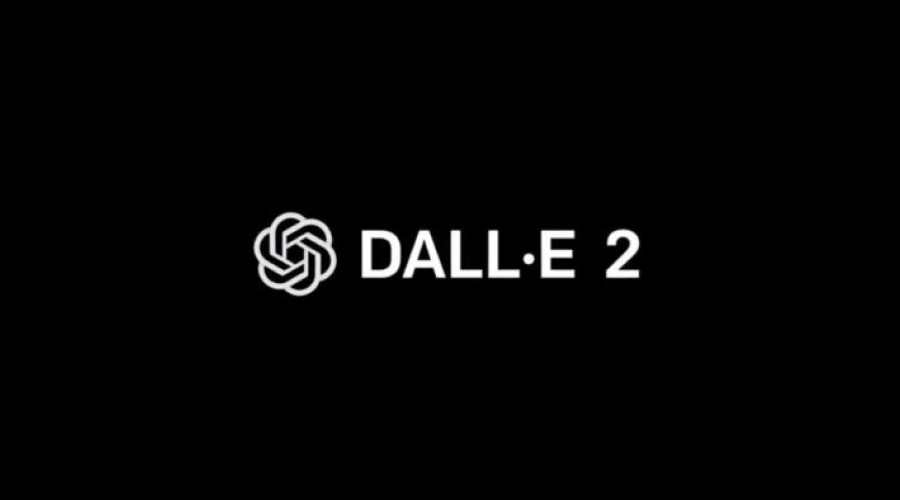 Here comes the cute, creative, and impressive image AI generator, Dall-E2. It is the recent version of OpenAI that extraordinarily creates the images and art. But do you think it can come closer to the realistic picture? For sure, it generates better images according to your prompts.
On the other hand, through appropriate commands, you can give life to your creative ideas and thoughts. Avail the best generative AI tools and generate your imaginary world character as the picture. Additionally, Dall-E2 has the capability to accept natural language input. With its inpainting feature, users can easily modify or edit images.
It rejects improper inputs, which avoids producing the wrong image, and this tool is preferred for photorealism. However, it is quite expensive.
Price: Based on credits, you can create the images. For credit, you can create four images, and for 115 credits, you need to pay $15 USD.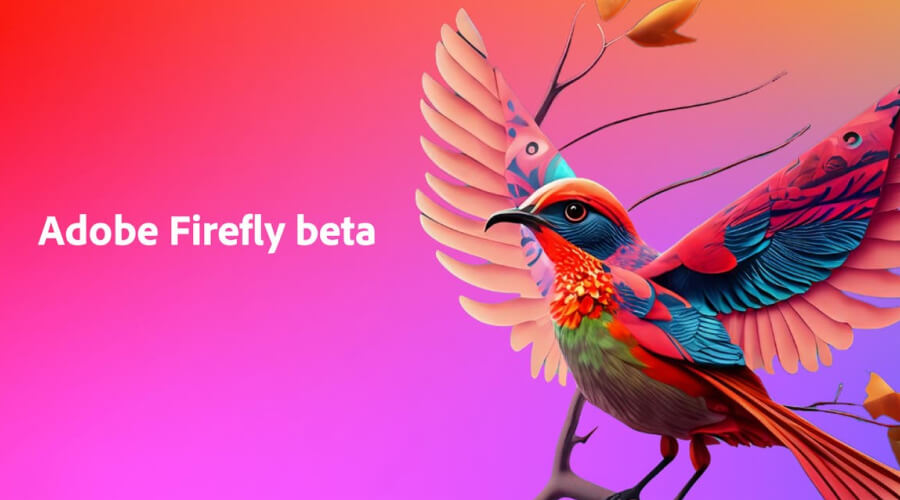 Bring your imaginary world to life and make it a reality with Adobe Firefly, the best generative AI tool of this era. This tool offers impressive prompts. Users can generate more hype-worthy realistic images and turn everything into painting essentials through apt prompts.
Yeah! Users can change their text into vectors, brushes, templates, and sketches into images. Plus, you can extend the image; from 3D elements, you can generate images and get personalized results.
So, what are you waiting for? Avail Adobe Firefly to unlock a new world of colors and create mesmerizing graphics, text effects, and images.
Price: This tool offers both paid and FREE plans. A free plan is available with certain limitations. And for their premium plans, you will have to sign up to learn about their premium plans.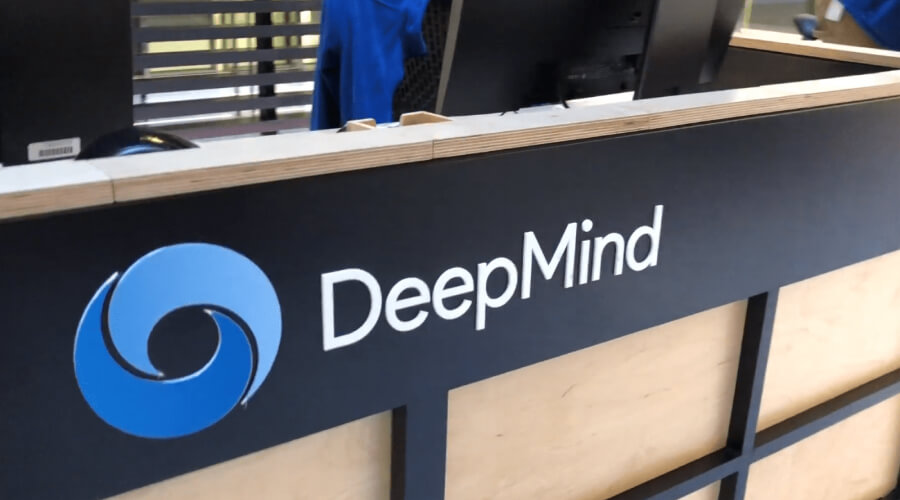 Deepmind Alphacode is yet another beautiful tool that you can give a thought to. Users find Alphacode really helpful as it assists in coding. It offers training in many programming languages, including C#, Ruby, Scala, Java, JavaScript, C++, Python, Go, PHP, and Rust. By any chance, if you are planning to become a developer, then this tool is perfect for you.
It excels in these languages and assists you by providing auto-completion and suggestions, so developers don't miss this terrific AI-generative tool. Moreover, Alphacode effectively performs code optimization, detects and corrects errors, and has smart filtering options.
Such cool features make Deepmind Alphacode an exceptional tool that most developers use in development projects. You can also give it a try to develop and elevate your knowledge.
Price: The coolest thing about this tool is that it is an absolutely FREE tool! So, don't wait much; just give it a shot to take your development projects to new level!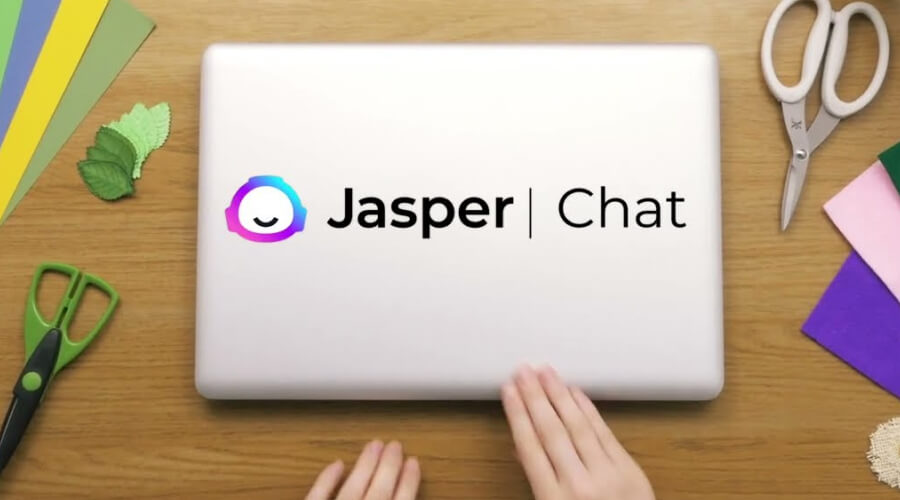 Writing unique content has become integral since the rise of digital marketing. Writing unique content has become critical to the success of a website. Some tools really help in writing content, such as Jasper Chat. Jasper Chat is one of the best generative AI tools for creating textual content. You can easily frame unique blogs, articles, catchy slogans, and others according to your business prerequisites.
Jasper Chat contributes to your business and enhances the website's quality by offering personalized content. Moreover, its design is familiar and easy to use; it provides the user with the best outputs, and you can interact in your native language because it understands 29 languages.
From daily horoscopes to writing poems, Jasper Chat does everything for you! You can give this tool a shot and have fun with this unique and best-generative AI tool.
Price: Users can get custom-tailored business plans after consultation. The team plan is available for $99 per month, and the creator plan is $39 per month. You can start the Teams and Creator plan with a 7-day free trial.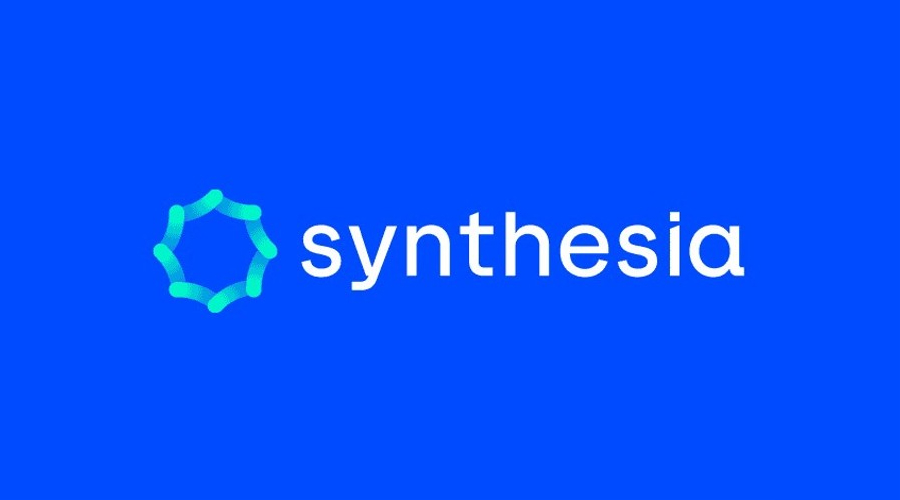 Are you curious to become a YouTuber? But are you hesitant to show your face in the videos? If yes, then Synthesia is for you. Synthesia is one of the best tools that can help you bring your dream to reality.
Get it to upload videos on your channel. Synthesia is the best generative AI tool, which offers enormous features exclusively for the users.
Yes! The key features include 150 diverse AI avatars, 120+ accents, voice tones, and languages, security, and sharing & export features. With simple commands, you can get a high-quality professional video.
Moreover, it offers many extra features like a screen recorder, media & music library, AI script assistant, text-to-speech feature, gestures, and voice cloning. Adding to this, you can customize AI avatars according to your aspects.
Therefore, make use of Synthesia to access the benefits of content creation and save both time and effort. It will certainly help you seamlessly embark on your journey as a YouTuber!
Price: Synthesia offers different prices for individuals and enterprises. For individuals, it is $30 per month, and for the Enterprise version, we suggest contacting their team for the best prices as the cost changes according to the requirements.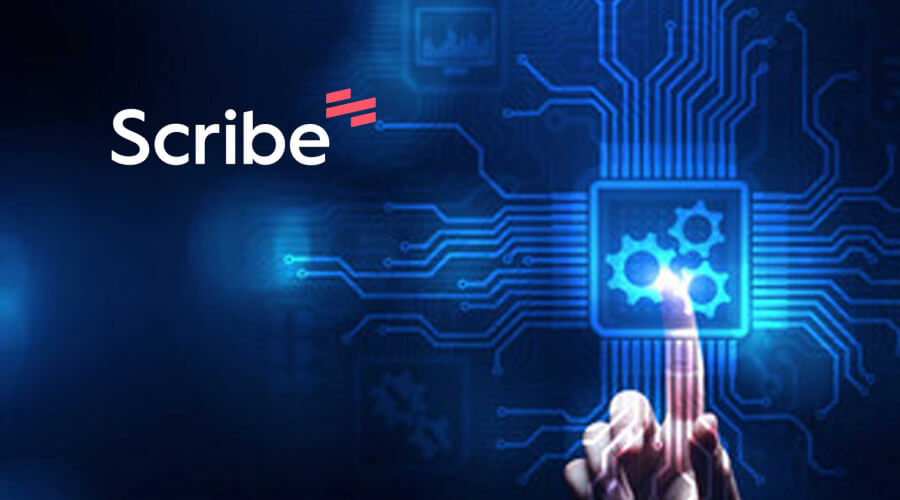 Content creation is in the mainstream today. More and more people are getting into the field of writing because of the growing demand for unique content in the digital sphere. So, if you want to become a unique writer, then Scribe is for you. Take the trail and get an idea with Scribe.
Scribe is the best generative writing tool that assists many individuals in diverse professions.
You can get presentations, documentation, summaries of article reports, etc., in no time. This is one of the best generative AI tools that not only helps writers but also recruiters. Yes! Scribe generates onboarding materials for new employees and reduces the burden of hiring managers.
Also, it boosts the overall productivity of the business or organization by delivering tailored format writing tasks or documentation. While discussing limitations, you need to ensure the accuracy of the content, and there is a specified limit for complex documentation.
Hence, avail yourself of this dedicated AI writing assistant to simplify daunting tasks and generate articles in diverse styles.
Price: It is the best free AI-generating tool to do individual projects. However, the paid plan starts from $23 per month. For the Pro team (up to 5 seats), you need to pay $12 per month. If you're an enterprise, then you need to pick a customized option.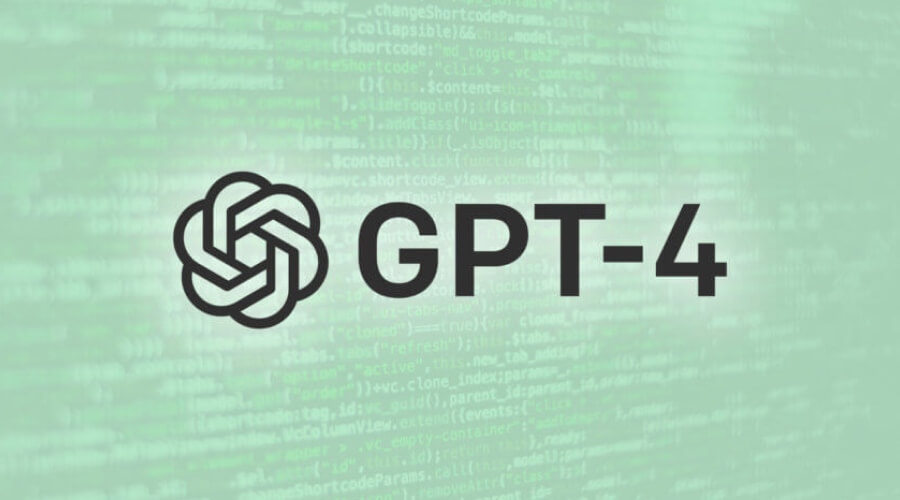 GPT-4 needs no formal introduction. It has already taken the world to a new level, and we all know the vast benefits that this technology offers. Yeah, it is the upgraded version of Chat GPT and one of the best generative AI tools. GPT-4 can create text, code snippets, and analyze scenarios. Presumably, you all know about OpenAI's ChatTGPT, which aids everyone to perform well in their work.
Similarly, this advanced AI generator sets its benchmark with enhanced steerability and time-saving capability. It exhibits human-level performance, and developers improved the factual performance.
You can get high-quality text from diverse niches and professions. Plus, GPT-4 helps create unique and remarkable content for various social platforms through natural language processing, sentiment analysis, and language understanding.
Apart from this, you can generate stunning concepts for your channels or social media handles. If you want to be a digital media influencer, then you can use OpenAI's ChatGPT – 4 without any hesitation.
Also Read: Chatgpt vs GPT-4: Everything About OpenAI's New Update
Price: If you want to avail of the free version, then you can use Chat GPT or Bing Chat. To avail of GPT-4, you ought to choose the upgrade option, which costs $20 per month.
Are you looking for a Chat GPT alternative? Then, you need to look at Chatsonic, one of the best generative AI tools. Yeah, Chatsonic provides you with extraordinary features and benefits.
Chatsonic offers quick and accurate results, customizable features, and is more convenient to use. It can effectively translate voice commands and best generate article ideas, text, and images. Plus, Chatsonic expands and paraphrases the text, and it is the most useful tool for website owners to get unique articles, blogs, product descriptions, and summaries.
On the other hand, the word limit and image issues are considered as the major disadvantages. Apart from this, it is the best generative AI tool, which is perfect for writers and creators and a great alternative to ChatGPT.
Price: Chatsonic offers both paid and FREE versions. A free trial is available, and the Pro version costs $12.67 per month. At the same time, Enterprises can avail of the best generative AI tools at $1000 per month.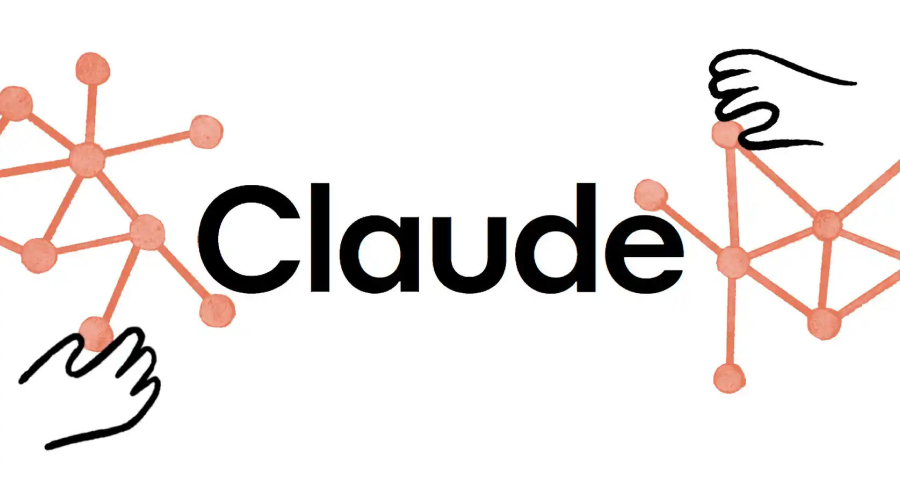 Let's get to know about the cutting-edge best generative AI tools, Claude. Developed by Anthropic, the core focus of this tool relies on helping potential users with fair content.
It withstands other best generative AI tools because of processing huge text and natural conversations and automates workflows. Plus, it assists the programmers in efficiently working on coding across different languages.
On the whole, Claude offers an enhanced user experience by delivering detailed and comprehensive information. It reads, analyzes, and summarizes files to provide accurate results. Moreover, it generates everything very quickly and seamlessly adapts to user feedback.
Even though it is the best AI generative tool, there are a minute cons present. Some users feel the difficulty level is quite high and give incorrect answers to factual questions. Other than this, Claude is one of the excellent choices to get better outputs.
Price: A free version of Claude is available but with limited features. So, if you want to enjoy all the features of this tool, you will need to pay $20 for the Pro version.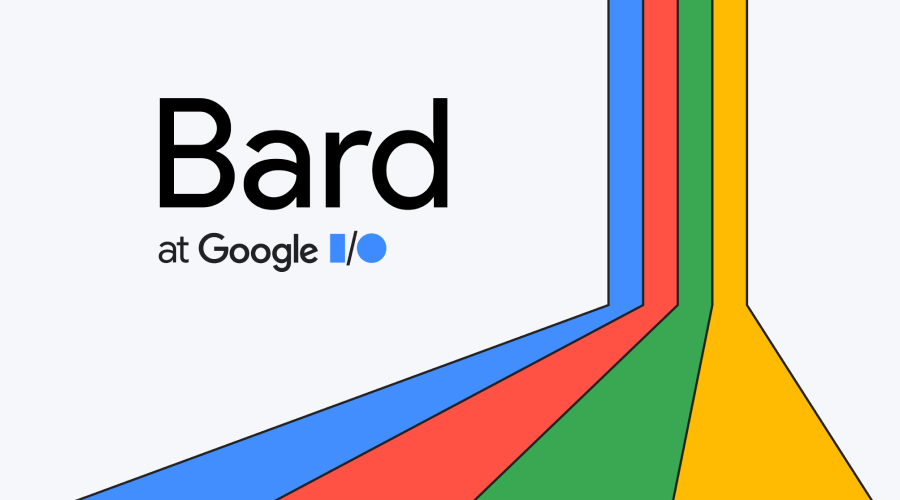 Who doesn't know Bard? It is Google's first-ever Generative AI tool to help users in their daily routines. Yes, this conversational generative artificial intelligence chatbot was developed by Google. From e-newspapers to smart homes, it is the top-rated technology company that works on offering enormous benefits to its potential users.
In that instance, their artificial integrated systems are Bard, i.e., the best generative AI tools. This conversational AI tool generates texts, translates languages, and writes different content. How to log in? Do you need another account? Definitely not! With your existing Google account, you can use the Bard service.
One of the most remarkable advantages of this tool is updated information for every user. The coolest thing about this tool is the Voice command support. One of the notable reasons to choose Google Bard is the availability of voice command support, which is also integrated with other Google products.
When discussing cons, there is no chat history, and details might be biased, inaccurate, and ambiguous.
Price: It is free of cost and is launched only in some places around the globe. According to the sources, now, it is available only for users based out in the US and the UK.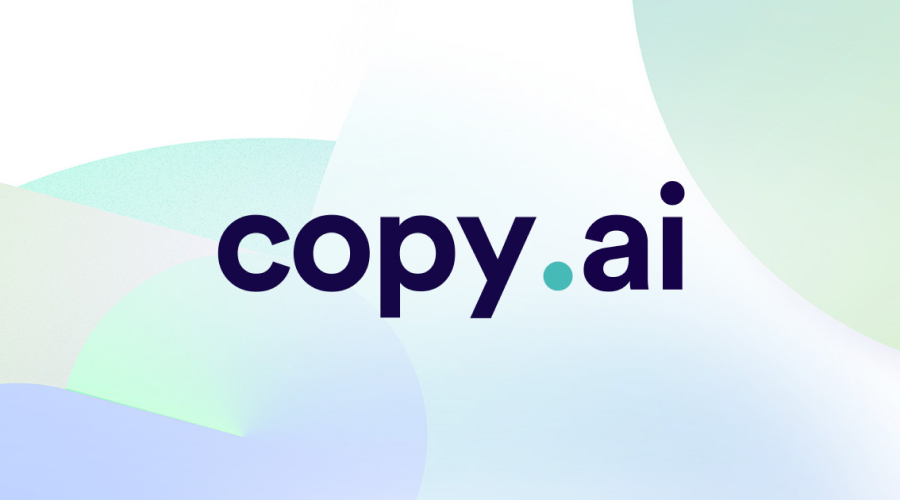 Last on our list is Copy.ai. Copy.ai is one of the best generative AI tools to consider. This is a great tool for business owners looking for ways to enhance their business.
So, if you are searching for the best generative AI tool to uplift your business, then you must prefer Copy.ai. This AI tool is truly exceptional, thanks to its scalability and outstanding features.
Copy.ai easily differentiates the content intention, which brings enormous benefits for everyone, particularly businessmen. For instance, slogans need to be catchy, meaningful, simple, and memorable, so Copy.ai generates content according to the business requirements.
Using pre-built prompts, users can get personalized SEO-friendly blogs, articles, and emails. The First Draft Wizard feature, transcription services, translation, closed caption services, and localization features make it stand out from other best generative AI tools.
Price: Copy.ai offers both paid and FREE plans. You can enjoy their forever-free plan with certain limitations. The pro plan is available at $36 per month, the Team plan is available at $186 per month, the Growth plan starts at $1,000 per month, and the Scale plan is available at $3,000 per month.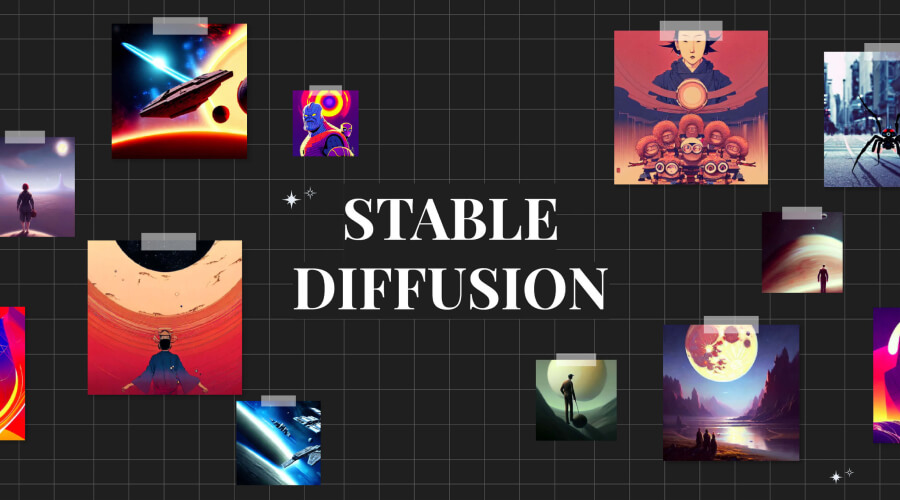 Next on our list is Stable Diffusion AI. Stable Diffusion is a unique AI generative tool that you can use for inpainting, generating image-to-image, and outpainting. This tool offers outstanding prompts that users can use to create astounding images and modify the pictures.
So far, it is one of the best generative AI tools for editing and generating images. Stable Diffusion AI turns the commoner into a well-seasoned artist. So, if you have ever dreamed of becoming an artist, then this tool is for you. You can give a try to this extraordinary AI image-generative tool.
In addition, it enhances the image's quality and stability, and specific features like the color and texture of the image are modified.
Price: They offer attractive monthly and yearly plans. The basic plan starts at $29 per month and $290 per year; Standard plan starts at $49 per month & $490 per year; and Premium plan starts at $149 per month & $1,599 per year.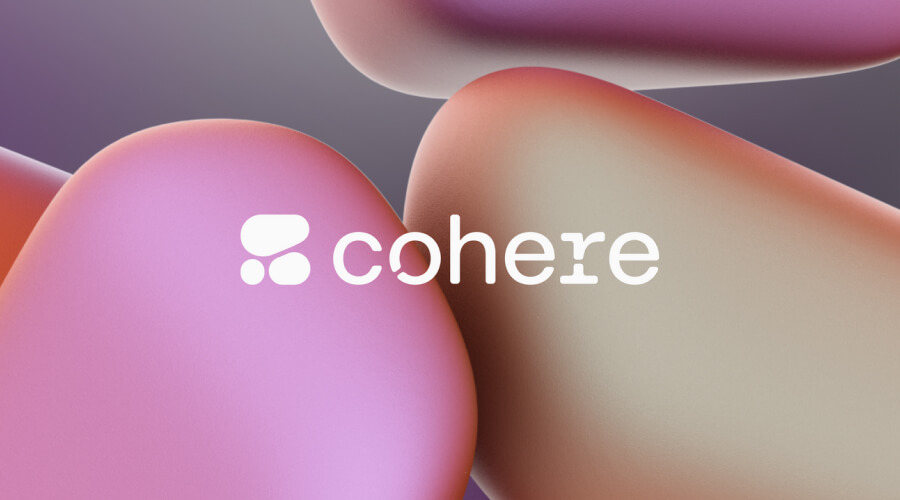 Want to elevate your business with personalized content? Then, opt for Cohere Generate. It is one of the best generative AI tools to enhance the business.
With its versatile capability, developers can craft dynamic dialogue systems and generate personalized content. Moreover, Cohere is an AI company that utilizes the power of artificial intelligence technology to develop the company.
However, the Cohere Generate AI tool is well-known for seamless user integration. It delivers custom-tailored content for landing pages, emails, product descriptions, and other text requirements.
This implies that you can utilize the content according to your requirements. Whether it is for social media channels or official business websites, you can leverage this custom content to witness success.
Their pricing part is quite different from other AI generators. They take tokens (units of text or code) into an account to calculate cost.
Price: It is FREE for learning and prototyping. For production, you will have to pay $0.4 per 1M tokens, and the customized cost is $0.8 per 1M tokens.
Let's now take a look at some of the frequently asked questions associated with Generative AI tools. Here we go…
FAQs
Here are some frequently asked questions that can help to clarify your doubts about the best generative AI tools. So don't miss them; check them out!
1. How do AI generators work?
Every AI generator uses advanced machine-learning algorithms and language models. It helps to process and generate the prompts and output.
2. Will the information be accurate?
Many people have this question in their mind, and it is one of the reasonable doubts. It is not recommended to trust the tools blindly as no companies mention any guarantee blindly. So, double-check before committing to any tool.
3. Which AI tool has ruled the digital world in recent times?
You've explored the best generative AI tools, and each of the tools outlined in this post is highly rated and plays a vital role in this digital world.
Still, after the launch of Open AI's Chat GPT, the talks about artificial intelligence technology witnessed new heights. So you can consider Chat GPT, GPT-4, and OpenAI generators as one among the best.
Last Few Words
As the last note of the best generative AI tools, I hope you get ideas about the top-rated AI generative tools that offer exceptional performance. If you want to give a try to these tools, you can consider using the FREE version of the tools before committing to the paid version. These tools can help you hone your skills. You can use these best generative AI tools to harness the power to leverage success in your professional life.
Plus, utilizing the highly-rated options, among others, provides you with the best outputs. From images to text, give life to your imagination and creative thoughts. You can utilize these tools for a myriad of purposes, including your content, posts, etc. Therefore, ensure that you integrate artificial intelligence tools to discover new heights and unlock different opportunities in life.