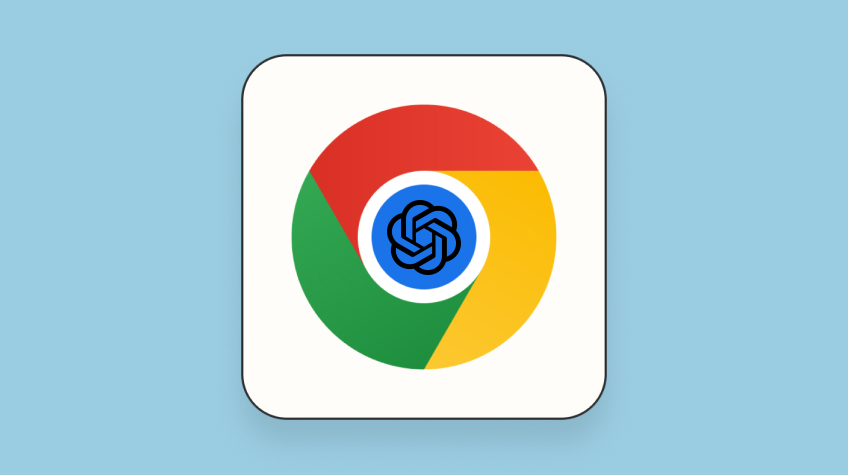 You must, by this point, have become familiar with ChatGPT. It is an artificial intelligence language model developed by OpenAI. This state-of-the-art technology is flexible enough to help you with anything from responding to urgent problems to offering personalized advice.
ChatGPT chrome extensions are an additional method for enhancing the chat experience with an AI-powered chatbot. These add-ons expand the capabilities of your browser and allow you to personalize your experience with ChatGPT.
Read this article if you're curious about the Chrome extensions you can use to enhance your ChatGPT experience.
This article will guide you through the best 12 ChatGPT chrome extensions.
So, without any further ado, let's get started…
Table of Contents
On the off chance that you have no idea what ChatGPT is, then here is what it is…
What is "ChatGPT?"
OpenAI's "Chat GPT" language model is an element of their GPT (Generative Pre-trained Transformer) model. It was developed specifically for use in chatbots and other conversational AI applications.
Chat GPT is an artificial intelligence-powered chatbot that was developed to simulate human conversation. It can generate responses that are convincingly natural sounding. It has the capacity to both comprehend and produce new forms of natural languages.
As more and more businesses adopt and integrate ChatGPT into their system, this technology has become widespread and will continue to grow.
Let's now take a look at some of its most widespread implications…
Uses of ChatGPT, a Game-Changing Technology
The impact of ChatGPT on our lives could be profound. Obviously, the purpose of this cutting-edge technology is to make people's lives better in every possible way. Some of ChatGPT's many uses include the following:
ChatGPT has the potential to improve customer service by giving clients instant access to accurate details about their orders, inquiries, and other concerns.
The brainstorming tools in ChatGPT could provide inspiration for novel pieces of artwork, delicious recipes, and heartfelt presents for loved ones.
It's a great approach to discussing problems and learning the answers to your questions.
ChatGPT can also be used to ensure that chatbot responses are always suitable and consistent, regardless of the circumstances.
It also makes it easier to come up with interesting content for social media updates and messages.
It may help customers find the information they need quickly and easily.
ChatGPT is a helpful resource for parents. They can use ChatGPT to make a chore list, plan out trips, arrange parties, take advice on raising kids, and so on.
For those with an artistic bent, ChatGPT can generate fresh concepts for projects, pen lyrics, and even recommend backing tracks.
It can even be utilized to analyze massive data sets.
In addition, ChatGPT can be used for the creation of websites. It helps developers save a lot of time on mundane jobs so that they can use that time towards more important activities, which makes the process of designing websites much simpler and easier.
So, all in all, this linguistic paradigm can be helpful in a variety of settings due to its adaptability.
Chrome extensions for ChatGPT are an excellent way to improve your experience with ChatGPT without exerting a lot of effort.
Have a look at this list, which consists of the best 12 Chrome extensions that we have compiled for you…
The Best 12 ChatGPT Extensions for Chrome
The following is a rundown of the top 12 ChatGPT chrome extensions that you might want to consider using to modify your experience with ChatGPT:
The ChatGPT for search engines is one of the best ChatGPT extensions for Chrome. This Chrome extension integrates responses from ChatGPT into the search results displayed on Google, Bing, and DuckDuckGo.
The makers claim that this extension's users will be able to ask ChatGPT anything at any time and from any location.
Using this extension, users can obtain answers, write code, ask questions, and more. It displays ChatGPT replies along with the results of standard search engines. It has made obtaining code samples, and troubleshooting issues way too easier.
After the extension has been installed, users can conduct standard Google searches to obtain information in the same manner as before.
On the other hand, they can now see ChatGPT's response to their inquiry on the right-hand side of the page that displays the search results alongside the search results in themselves.
The WebChatGPT Chrome extension is widely regarded as one of the most effective ChatGPT Chrome extensions. With this extension, the bot will attempt to fulfill your requests by retrieving pertinent site results. When a prompt is typed into ChatGPT, the extension enables it to search the Internet for relevant links.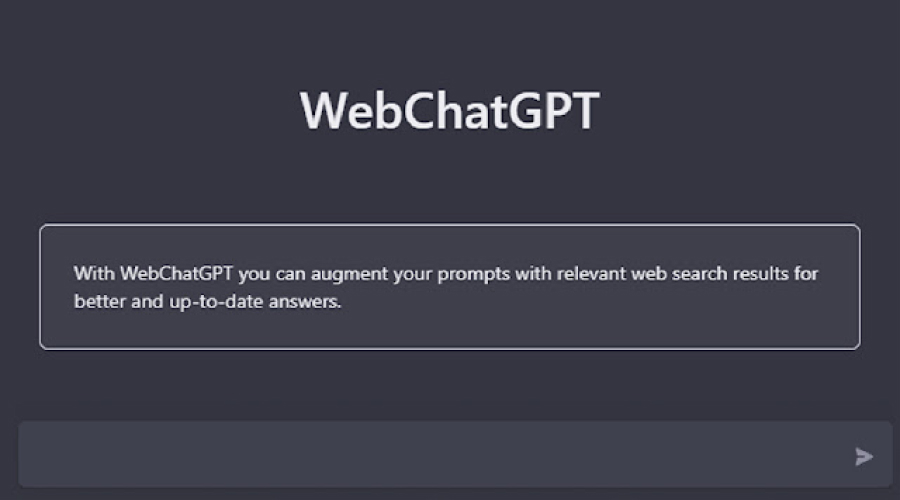 In response, the bot will deliver the search results and collect information from the URLs associated with the results. It allows you to select from a variety of other parameters, including time, location, and the total number of results.
The ChatGPT Writer extension for Google Chrome is one of the most popular ChatGPT add-ons. It is specifically meant to formulate emails and online chat messages. However, many companies have already started creating content using ChatGPT.
ChatGPT Writer's major function is to compose emails and messages that may be sent across a number of different platforms. Independent of OpenAI, the add-on can be utilized by simply logging into the appropriate account.
Related Post: 10 Best Website Chatbot Examples
ShareGPT is yet another wonderful chrome extension. It is an excellent plugin to have if you want to record and share the conversations that you have had with chatbots. It works very well with Chrome and integrates quite smoothly.
This extension, when added to a Chrome browser, makes it simple to capture a screenshot of a discussion. Using this chrome extension, users can easily record their interactions with chatbots. Moreover, they can store them locally on their devices with the help of this plugin.
This could be handy for recording conversations for later review or for sharing particularly interesting or enlightening exchanges with others.
Merlin is one of the best ChatGPT extensions for Chrome. It influences the manner in which users engage with websites in general.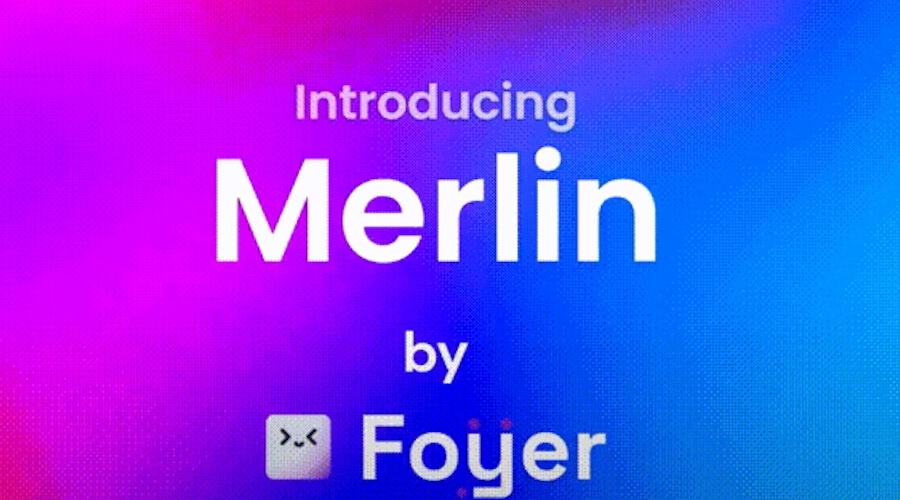 There is a brand new user interface in Merlin that makes it possible to use OpenAI's ChatGPT on any website. Places where you might conduct a search or write online include Google, Gmail, Github, LinkedIn, and so on.
This application possesses a wide variety of helpful features, such as the capacity to condense text, produce responses, and provide a summary of the material. The finest part is that it is suitable for use with any and all Google searches.
Related Post: Top 12 Chrome Extensions to Enhance Your ChatGPT Experience
ReaderGPT is yet another wonderful ChatGPT chrome extension. It makes use of ChatGPT in order to generate summaries. It is useful for text-based material such as blog articles, for example. The extension creates summaries by means of a series of questions. Within the configuration options, there are a lot of examples prompts for you to use.
You can obtain a summary in bullet points, a paragraph with a limited number of words, or even a summary written in simplified English. You are free to modify the sample prompts in any way you see fit to meet your requirements.
You can refresh the interface of the extension at any moment to obtain a unique summary each time, and all of the summaries are created within the extension's own interface.
Capturing a snapshot of each and every prompt can be a time-consuming and laborious operation, especially when combined with the need to copy, paste, and resize the images.
This incredible ChatGPT chrome extension, known as Prompt Genius, gives users the ability to choose the number of prompts they receive, in addition to a plethora of other benefits. You may search, import, and make use of the very best ChatGPT prompts with the assistance of this free and open-source browser extension.
In addition to this, it stores the history of your chats locally, enabling you to easily review conversations that took place in the past and return to them at a later time.
With the extensions prompt templates, you may find and add prompts to your collection much more quickly. You can search for, organize, and choose prompts right on the page, which makes it simple to find creative and productive applications of text-generating AI.
In addition, the Prompt Genius add-on gives you the ability to test out your prompts with an endless number of iterations.
You no longer have to worry about transcribing drawn-out YouTube videos. Glasp's free Chrome extension utilizes ChatGPT to generate transcripts and summaries for YouTube videos. In addition, while you are exploring videos on YouTube, you have the option of quickly viewing the video's synopsis by clicking the summary buttons that are located on the thumbnail.
You will be able to learn more rapidly with the assistance of the wonderful ChatGPT chrome plugin, which will also help you spend less time learning. Those who have successfully installed the extensions will see that there is a box labeled "Transcript & Synopsis" located on the top right side of the YouTube page.
People who want to learn more quickly from YouTube lessons while reducing their overall time commitment should use this add-on.
tweetGPT is an extension for Google Chrome that integrates ChatGPT with Twitter. As its name suggests, the function of this tool is to publish responses on the Twitter handle.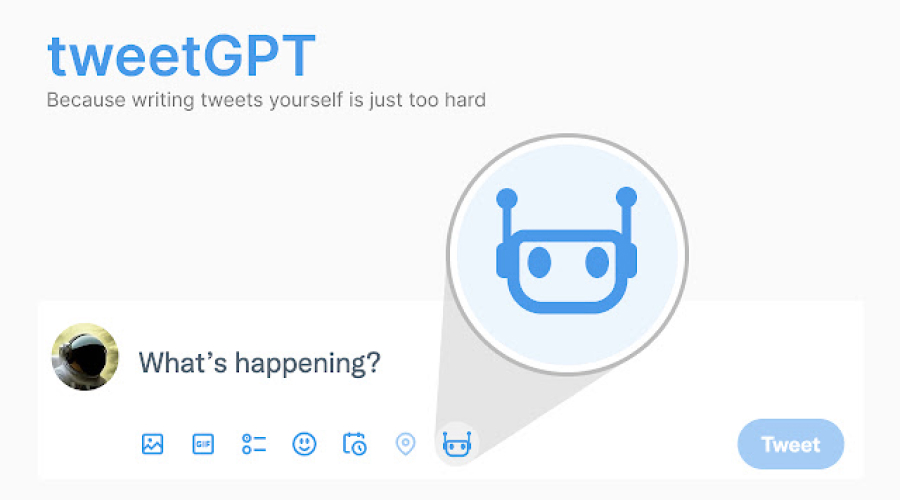 A large number of users make use of tweetGPT in order to post random ideas and reactions to the tweets of others.
This add-on eliminates the need to visit the ChatGPT website, copy the response, and then paste the tweet's message. tweetGPT works well with a wide range of emotions, including joyful, sarcastic, and other similar expressions. It's incredibly simple to use; all you have to do is select a tweet, and ChatGPT will compose your response based on your tone.
10. Promptheus
This ChatGPT chrome extension enables you to have a more hands-free experience. This means you don't need to type long messages when communicating with friends or send messages in groups. This extension lets you use your voice instead of typing when chatting with other people.
This cutting-edge extension is meant to make people's lives easier by simply turning AI into a virtual assistant that voice commands can control.
WritingMate, as the name implies, is designed to fulfill all of your writing needs in a unified and convenient location. This tool makes writing Tweets, product descriptions, job descriptions, blog introductions, and full-length blog articles easier.
Before you can use the add-on, you must sign up for a WritingMate account.
Before providing template recommendations, the program will first question you to determine your writing requirements. To generate text, simply type a topic and select the appropriate template. It has both free and premium versions. Using the free version of this ChatGPT chrome extension, you can send and receive up to 10 messages per day. In comparison, the premium edition allows you unrestricted use.
Last on our list is Fancy GPT, which makes your ChatGPT chats more aesthetically pleasing. It allows you to save and share aesthetically pleasing ChatGPT snippets as pictures, Documents, and text files.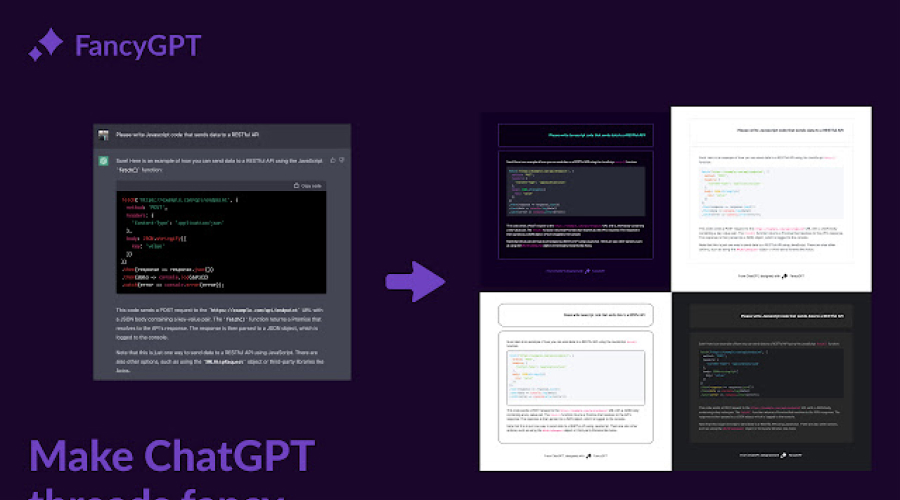 In addition, FancyGPT allows you to enhance your ChatGPT threads with photos, searchable Documents, and text files for future reference or sharing with others. In addition, it lets you choose between neon, drawing, dark, and light designs. It can also hide SVG path pictures, highlight parts of ChatGPT's replies, and do a lot more. You can install the Fancy GPT plugin to export any conversation format imaginable.
Also see: 10 Best AI Voice Generators Online
Closing Thought
So, this is our list of the top 12 ChatGPT Chrome Extensions that you can utilize to enhance your ChatGPT experience. All of the extensions outlined above are useful when it comes to enhancing your experience with ChatGPT. You can install any of these ChatGPT extensions for Chrome to significantly improve the functionality of the AI chatbot.
FAQs
1. What is the ChatGPT extension?
"ChatGPT extension" refers to a collection of browser add-ons that increase the functionality of ChatGPT in modern browsers. These extensions help you have a great experience with AI chatbots. You can use these chatGPT chrome extensions for multiple purposes, including writing content, creating summaries, and so on.
2. What are the steps to install extensions on Chrome?
Visit the Chrome Web Store, look for the extension you want, click the button that says "Add to Chrome," accept the installation, and the extension will be added to your Chrome browser.
3. How to use the Chat GPT Chrome extension?
At the moment, the Chrome store offers a wide variety of different Chat GPT Google Chrome extensions for download. You can install any of the extensions, from WebChatGPT to ChatGPT for Google, WritingMate to ReaderGPT, and so on. The majority of them work in a comparable fashion.
To begin, you need to have an account with OpenAI.
Here are the steps to follow in order to use ChatGPT Chrome Extension:
Search the Chrome Store for the extension you are looking for.
Download the extension that you want to use.
You'll need to sign up for a new account, complete with a username, password, and other details.
After that, check to see if the Chrome extension is running. For that, click on the three dots in the top right-hand corner of the Chrome page, then select 'more tools' from the drop-down menu that appears.
Simply navigate to the 'extensions' menu, and then you'll be able to toggle the status of specific add-ons.
You can begin using the Chat GPT add-on now.