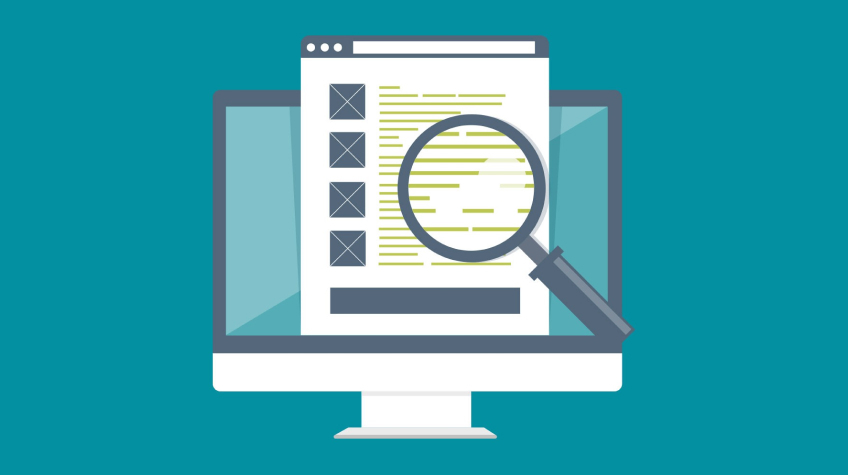 Is your website getting lost in search engine results even after investing a lot of effort in SEO? You should know more about schema markup and better start leveraging it. Through this post, we will make you understand all things about this structured data and how you can boost your search results with schema markup in WordPress. Let's dive in!
Every business focuses hard on SEO (search engine optimization) as it increases the website's visibility among the target audience. Without enough visibility, people won't discover your site and no traffic means no profit. This is why businesses seek new ways to rank better on search engines and drive traffic to their website.
If you are looking for an easy method to make your site more discoverable on different search engines, you should soon understand the concept called 'schema markup and utilize it. This structured data is intended to give more context to your website content and improve your ranking on search engines.
But, what exactly schema markup is?
Schema markup is a microdata that is added to your website. It helps crawlers to understand what your website content is all about. The way your business card tells about your title and niche, the schema markup plugin enables search engines to discover your site better and understand its context for proper indexing.
Search engines detect information from different websites. However, schema markup makes this process way easier for them. It ensures that people see the correct info about your site which helps them understand whether it serves their needs or not. Schema markup is designed to serve the following four major purposes:
Enable search engines to index your site properly.
Make your site discoverable for specific search terms.
Help people easily find your content.
Add context to your content and links.
Types of schema markup
Schema markup comes in different sizes and shapes. It depends on you what additional information you want your audience to see in the search results.
As there are a variety of schema markups available, you need to pick the one that matches your business niche and needs. Let's take a quick look at the most commonly used schema markups:
Video: Using this markup, you can include an engaging thumbnail in the description of your video. This helps in attracting more visitors to your site.
Events: If you are hosting an event or advertising one, you can use this schema markup to display information like date, venue, sales, etc. on the result page.
Recipes: Using this markup, you can showcase the recipe information and its origin. Rich snippets can also provide star ratings for different recipes.
Product: Using this markup, you can display key information about your product in the search results like reviews, price, availability, etc.
Articles/blog posts: Schema markup can help you enrich the appearance of your blog posts and articles in the search results. Using this markup, you can more details about the content including the author's name.
Local business: If you are operating locally, you can display information like reviews, timings, and location in the search results.
See more: The Ultimate Guide to Local SEO: Drive Targeted Traffic to Your Local Business
How does schema markup boost your search results?
As already discussed, schema markup provides context to your website content and helps search engines understand it better. This greatly helps in improving your search engine ranking results (SERPs). Schema markup offers the following major benefits to the users which are
Better search results
It is not only you who is competing to rank better for a specific term or keyword on the search engines. Countless websites are working towards this goal. In such a competitive era, you cannot afford to fall short, you have to make your site stand out in the crowd as much as possible. Including compelling titles and meta descriptions are part of making your site more clickable. However, rich results add visual information about your site and make it stand out.
Schema markup adds relevant information to the search results. It shows data like positive reviews, photos, working hours, contact information, etc. Whenever someone looks for a specific term or keyword. These data make your website more discoverable and clickable. As a result, you get more traffic on your site. This ultimately increases your sales, revenue, customers, subscriptions, etc.
Higher rankings
Schema markup doesn't impact the ranking on search results directly. However, it indirectly affects your website rankings on search engines. The major factor that drives more traffic to your website is the click-through rate (CTR). The more clicks you get, the higher traffic your site would receive and it is one of the major ranking factors.
As you know, based on user's search terms or keywords, search engines will provide relevant and quality results, schema markup makes your site more clickable as people can see more data in the search result. The extra info makes search results more attractive to visitors. Schema markup makes your site more clickable as you will offer more rich results to the prospects. Higher click-through rates can help your website get more organic traffic and rank higher in search engines.
Control of search appearance
Schema markup gives you immense control over how your site will appear on search results. If you want markup to align with your branding strategy, you can use the following rich results
Review: This helps your prospects see ratings and reviews from your former customers. It enhances your brand credibility and affords trust.
How-to: How-to rich results display the method of using your products or services to your potential customers. Showcasing such information on search results can establish your brand authority and trust in your offerings.
FAQ: Adding these rich results not only reduces the cost of customer support but also helps your content reach the targeted audience. Using this markup, you directly provide answers to the users on the search engine page.
Product: Using these rich results, you can display details like price, availability, discount, etc. on the search engine page. This can help you drive more traffic to your website. You can also include ratings, reviews, price drops, and much more using product rich results.
Enhancement in content strategy
Just like you, your competitors are investing heavily in creating SEO content to improve their position on the SERPs. However, you can beat your competition and enhance your content strategy using schema markup. This structured data can help you generate ideas for new as well as existing content. You can add customer ratings and reviews on your website to increase clicks on that particular content.
Once you generate and add the schema markup to your web pages, you can make your site stand out as a rich result. This helps you improvise your content strategy and get the expected results from it. This markup drives measurable outcomes for your business and better return on investment (ROI). Using tools like Google Search Console you can monitor and check the performance of schema marked-up pages easily.
Social proof in Google
As there are countless online businesses, trusting a specific brand has become very difficult for people. Online dealing is comparatively less reliable than doing it face-to-face. To build your brand credibility, you need social proof. To do that, you can utilize the knowledge graph. It is a big box that appears on the right side of Google searches. It consists of all the business-related information your potential customers look for like reviews, social accounts, phone numbers, addresses, etc.
Displaying all this info in the search results makes it easier for prospects to trust your brand. Marking this info as structured data on your website is one of the great ways to stand ahead of your competition.
Clear picture
Search engines try scanning all the details of your site and the content before making it visible in front of your target audience. If you add schema markup to your website, it enables search engines to understand your content easily and make it discoverable among your target audience. You can utilize structured data for videos, schedules, reviews, job postings, and much more.
Using schema markup, you can give a clear picture of your business and all the details that you want to display on search results. The more clearly search engines understand your website and what it is all about, the better your position will be on the SERPs.
Parting Thoughts
Schema markup offers many benefits to online businesses. If you want to stand out in the competition and level up your online marketing, schema markup is worth adding to your site. With rich results, you can make your site look more engaging and amplify your click-through rate.
Although there is not much evidence of ranking improvements after utilizing schema markup, the opportunities to improve your SERPs are abundant. Undeniably, you can boost your search results with schema markup in WordPress.
Using structured data, you can generate measurable results. Based on your findings you can work on your weaknesses and accelerate efforts on those which are yielding better results.
Good Luck!