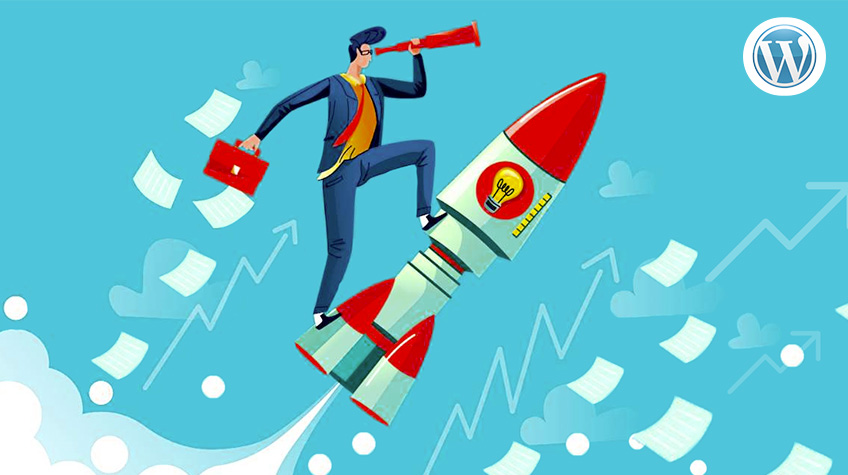 Search Engine Optimization (SEO) is an important aspect of website management. When most individuals start a new website, they expect it to gain popularity and climb the search engine ranks quickly. When you first start out, it might be tough to gain any momentum on Google. It will take time to get momentum on Google. For the best momentum on Google, you need to learn how to optimize your website to rank well in search engine results.
Let us discuss the top 10 ways to improve your website ranking if you're striving to enhance your website's SEO –
1. Use SEO tools like Rank Math
Use SEO tools like Rank Math for your website. Rank Math SEO is the SEO equivalent of a Swiss army knife. It comes with everything you'll need to fully control your on-page SEO. Rank Math is a WordPress SEO plugin that integrates the features of several SEO plugins into a single, lightweight, and easy-to-manage plugin. Rank Math is a popular and simple-to-use WordPress SEO plugin that aids in search engine and social media optimization. It comes with an installation guide and allows you to import data from other SEO plugins during the process.
2. Do on-page SEO
On-page SEO is one of the quickest strategies to boost your Google rankings.
It is the process of making web page content more appealing to search engines and consumers. On-page SEO strategies often used include improving title tags, content, internal links, and URLs. This is because you can improve your page in roughly 2 minutes. And you'll see an increase in ranks within a few days.
3. Quality content, especially for the first page and the Best use of Keywords
According to our analysis of Google's primary ranking factors, the average Google first page result has 1,447 words. Simply utilize your core keyword once in the first 100-150 words of your post. How many times do you suppose I said: "YouTube SEO" in that 3,200-word post?
So, there's no reason to go crazy here. You're OK as long as you use your keyword organically a few times.
4. Use LSI keywords
Although not strictly "LSI Keywords," many SEO professionals still refer to adding relevant terms and phrases to a page as "adding LSI keywords" (even though the term is technically inaccurate).
And Google may be paying attention to the non-keyword phrases on your website. And then use that to assess (and rank your page).
This indicates that adding similar phrases to the website you wish to rank is beneficial for WordPress SEO.
5. Exact keyword in their title tag
It is good to use the exact keywords in your title tag because if you search for any competitive keyword, you will notice that the top-ranking pages almost all use that exact keyword in their title tag. And find even more keywords to target.
6. Have more and more backlinks for WordPress SEO
People who have fewer backlinks can grow in the online world. For example, the website has 10,000 backlinks, is at number 1 means top ranking, and only 10 have the least ranking. If you want to rank your website on the first page of Google, that becomes a source for reporters and bloggers.
And for backlinks publish Skyscraper Technique. What is the skyscraper method?
The Skyscraper Technique is a link-building approach in which you locate high-ranking material with a lot of backlinks, exploit its flaws, and create a far better piece of content. You can also build links from outdated resources.
In other words, if you want to gain backlinks, concentrate on the following content formats:
"Why" Posts
"What" posts
Infographics
Videos
Simply write a slew of why posts and infographics"?
Of course, this is insufficient.
If you want to earn backlinks nowadays, your content must be spectacular.
However, these formats provide a starting point for creating outstanding content that works.
7. Optimized multimedia and alt text to image
According to Google, the first step in picture optimization is to create informative filenames. Fill up the alt text box with precise information about what's in the image once it's been uploaded. The excessively lengthy text should be avoided since it may be construed as spam.
Using a target term in a tag and a secondary header will improve the performance of your page. Front-loading these keywords, or placing them at the beginning of headers, improves search rankings. However, you must guarantee that your content and keywords are consistent. If your tags are flagged as irrelevant, Google will punish you for keyword stuffing.
Finally, include alt tags, which are text snippets that explain the contents and purpose of a picture. With text help, Google users find your image using related long-tail keywords.
8. Monitor your technical SEO
For WordPress SEO, your website 100% must be mobile-friendly, so do double-check whether your website is mobile-friendly or not. Because in today's time, everyone may not have a laptop or desktop, but most people are willing to have a smartphone, whether they are teenagers, adults, or old. This means your website must be responsive.
A responsive website allows your website to instantly adjust to any user's device. They can read and navigate your website with ease, whether they are reading it on a laptop, tablet, or smartphone.
You risk having your ranks lowered if you do not have a responsive website. Google ranks websites based on their mobile-friendliness. In reality, it now crawls and indexes sites from a mobile-first perspective, which allows your website to appear in search results). That is why responsive design is so important for higher search rankings.
Also See: 10 Excellent WordPress CDN Plugins for your Business
9. CTR in search results should be maximized
The percentage of individuals that notice your website in search results and click on it is referred to as the click-through rate (CTR). For example, if 60 visitors view your site in search results but only 30 clicks on it, your CTR is 50%. Most of the time, your CTR will be lower than this figure.
There are a few techniques to increase your CTR (and so enhance your search engine rankings):
1. Include your primary keyword at the beginning of your title tag.
2. Include your primary and secondary keywords in your Meta descriptions.
3. Add schema markup to your website, such as how-to or ratings.
10. Speed of your website
When it comes to maintaining a website, speed is crucial. It is an important factor in determining bounce rate, conversions, customer happiness, and search rankings. Even a fraction of a second may make a significant difference. As a result, making ensuring your site loads as quickly as possible should be a top focus.
Even using some of the aforementioned approaches can significantly reduce your loading time. Remember, you don't have to do everything. Concentrate on what is feasible given your resources and knowledge.
Simultaneously, it is critical to realize that speed is not everything. You should never delete critical or necessary site elements to make your site quicker.
11. Use the H1 tag for the blog post title and subheading in the H2 tags
Add the H1 tag to your blog post title. If that's the case, you're all set. In the subheading, use the H2 tags. Every action you take on your website should be done with the final objective in mind. Proper formats provide a starting point for creating outstanding content that works.
Conclusion–
WordPress SEO is the most popular and affordable at the current time. Getting as close to the top of search results for your unique business, whatever your products or services are has become a vital goal for most organizations. Google is constantly refining and revising its search algorithms, much to the displeasure of search engine optimization (SEO) managers. Improving ranking is possible slowly, It will take time to rank a website on the first page, but if we follow the right strategy and will maintain continuity, surely your website will scroll on the first page.