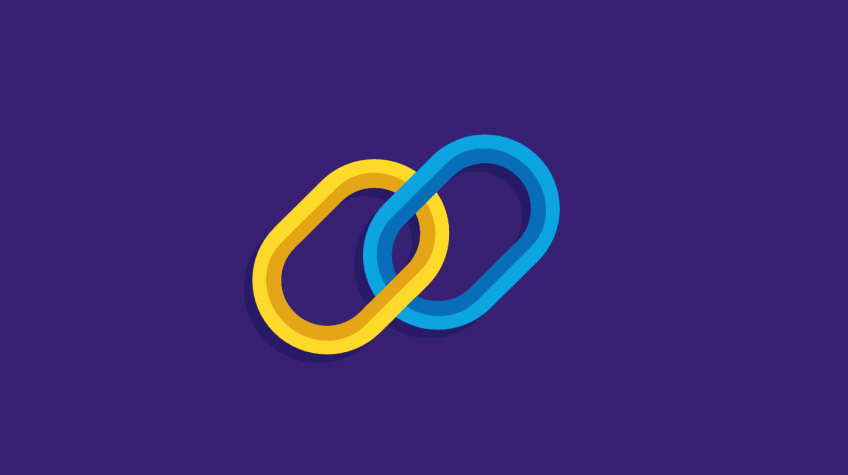 There is nothing more important than link building in SEO. It's undoubtedly true that Search engines are now giving less weight to backlinks, but this shouldn't make you think that they are of less importance or that it is possible to get a good position in the SERP without using this technique. Let's first understand
What are backlinks?
Backlinks are a link pointing to a web page from another web page. This is one of the main factors taken into account by search engines to determine the relevance of a web page. In other words, backlinks are as important as PageRank or the number of indexed pages. They are even more critical because a poor-quality website can often accumulate many backlinks.
Effective Ways to Get Backlinks for SEO
There are many ways to generate links, but I want to talk about backlinks. The reason is quite simple; I find that many people are still not aware of the basics (or advanced) backlink building techniques.
1. Produce good content
The content is the king. It's the only technique that will never get you into trouble (unlike link exchanges, comment spamming and other techniques). If you do an excellent job in terms of content production and promotion, your website will get natural backlinks from other websites that find your content interesting. If you produce high-quality content, keywords will start to flow naturally in your text, and the number of backlinks will increase exponentially.
2. Blogs
If you have a website or a blog, it will be easy to generate links from other relevant websites. Simply create a free blog on a popular platform such as Blogger or WordPress and publish your articles there.
Also, always remember that meta-tags are essential for blog optimization.
3. Forums
This is one of my favorite ways of building backlinks because it can generate a large number of high-quality backlinks. Forums are privileged places on the web for exchanging content, and, therefore, it's a crucial element in any SEO strategy that a PPC agency follows. There are several ways how to create backlinks using forums:
a) You can simply search on Google for forums related to your business and then join the conversation. You can also search for popular threads or posts, write a relevant reply and post a link to your web page.
b) Guests posts: This is without a doubt my favorite technique because it's the most profitable and simplest way of obtaining free backlinks. Simply find some good forums on the internet, write a post and ask for a "guest post" (or simply "guest post").
c) Forums directory: This is another helpful technique for getting quality backlinks. Namely, some websites specialize in listing forums, which allows you to search for forums related to you and then easily create backlinks.
d) Paid forum promotion: You can buy "advertising spaces" on forums. However, if you want to benefit from this technique, the forum must be related to your business. You can take help from any well-known PPC agency to perform it better.
4. Article directories
Article directories are usually the first platforms that appear when you search for "write for us" or "submit an article" in Google. There are many such directories, and, as such, you should first determine the exact type of article you will provide. The articles must be unique and include the keywords in their title, text, and anchor texts. Moreover, remember to include links to other pages on your site and ask people to comment on the article.
5. Social media
Social media is a great way to get backlinks from the social bookmarks, which are highly reputable SEO. In addition to this, it's a good idea to join groups on social media platforms to promote your content.
Usually, if you ask politely for bookmarks, you won't have any problems with the administrators.
6. Press releases
If you publish press releases, it can be a good source of backlinks. Just make sure that your press releases are published on high-quality news websites. And if you want to get good results, you can try "pay per submit" services such as PRLog, where you can submit your press release to thousands of news websites.
7. Replace the broken links
This is a great way to get backlinks from authoritative websites, such as Wikipedia. Simply find broken links on specific pages and write a tutorial or article on how people can solve the problem. In this way, you get a link from one of the most reputable websites, and you contribute to the web.
8. Writing testimonials
If you have a product or service, you can quickly get backlinks by asking customers to write testimonials. It's essential to ask for a testimonial from every customer because the search engines love it. Just make sure you offer something in return to create a win-win situation.
9. Social bookmarking
Social bookmarking sites are the easiest ways to get high-quality backlinks from websites with good domain authority. In addition to this, it's a great way of getting traffic from social media. Simply find popular social bookmarks and ask for a "vote." The bookmarks will appear on Google and social media if you get enough votes.
10. RSS feeds
RSS is the acronym of "Really Simple Syndication," and it's a great way to get backlinks from high authority websites. You can submit your RSS feed to directories, or you can simply list it on the "Sites of the day" section. Then, if you get enough votes, your website can appear on the first page of Google.
11. Email marketing
So-called "content upgrades" are a great way to get quality backlinks. For example, if you write an article about "How to get free traffic on the internet," at the end of the article, you can offer an additional guide or checklist for $1. If someone downloads it, they'll go to a page to leave their email address. Then, after a few weeks, you can send an email with the headline "Please leave a comment" that leads to another page where you can ask users to leave a comment on your site.
Conclusion
In the end, it's worth remembering that getting high-quality backlinks is a time-consuming job, and you need to have a lot of patience before you see results. If you want to get links from high-authority sites, the content must be readable and of good quality. Also, don't forget to ensure that the site you're trying to get backlinks on is indexed in Google with a tool like Google Webmaster. In this way, you'll be sure that the website is not penalized for any reason, and you will get high-quality links.