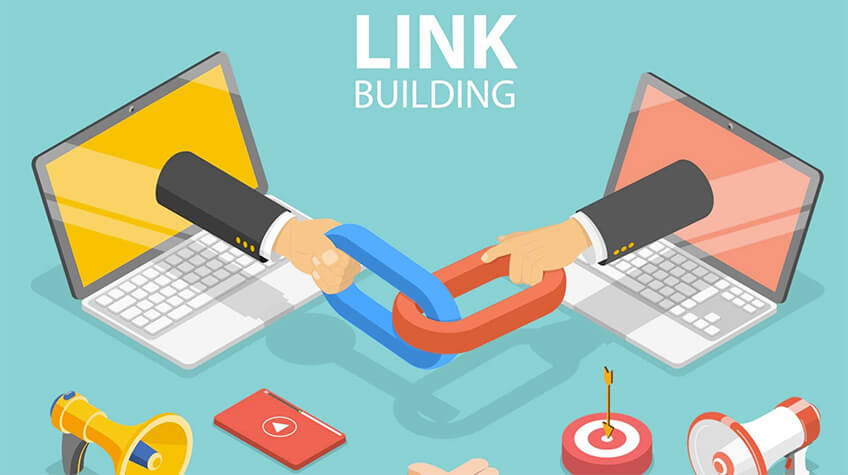 Link building is one of the essential components of Search Engine Optimization. It helps businesses drive organic traffic via search engines, such as Google. When it comes to driving organic traffic, link building plays an indispensable role.
That's not just it; there is a lot about link building, and the same we're going to discuss in this article or guide.
It has everything you need to know about link building in 2022. So, if you want to build authority backlinks to your website, this is the post to look forward to. It will help you get started and take the right direction.
So, let's get started.
Table of Contents
Let's begin with what link building is…
What is link building?
Link building is the process of procuring links from an external source that point to your own website. It is an integral part of a successful SEO campaign.
Hyperlinks provide clear direction to the users and search engines to visit your website and place it on the search results map.
Why are links important?
The entire internet is a network of related pages and platforms that use links to encourage users to navigate it in a specific way. Take any content, and you will notice that all of them are stuffed with links directing to various pages and websites.
Google uses links to assess a page's authority and popularity and then ranks these pages in search results accordingly. Poorly placed links are of no use, and they don't help businesses achieve fruitful results.
Google prioritizes user experience, and it keeps updating its algorithms, keeping users in mind so as to provide them with the best user experience. That is why it is crucial to place high-quality links; using poor-quality links won't help businesses fetch good results on the internet.
If you want the long-term viability of your website and business, then natural link building is crucial. As the name says, link building is the process of earning links rather than buying them or obtaining them through other means.
Obtaining natural, organic link building is a time-consuming and challenging process. Know that not all links are created equal. The higher the DA (domain authority), the better the link. A link from a reputable and reliable website, such as Forbes, will have a more significant impact on your Google rankings than a link from a newly built website.
Different Types of Links Used In Link Building Campaigns
Links are further divided into different types; let's now see all the types of links.
1. Manual outreach links
Today, almost every business wants its content to be seen, shared, and linked to. Manual outreach comes in handy when it comes to accomplishing the goal of creating a significant digital impact.
In this, Digital content marketers tie up with bloggers, editors, and content curators who can provide a link that is particularly beneficial to a client's site. Manual link building is a time-consuming and resource-intensive process.
However, it is an effective way to improve your online visibility by increasing your ranking in search engine results pages (SERPs). The best thing is that link building can be tailored to your SEO objectives.
2. Self-generated non-editorial links
Unlike editorial links that come as a result of a site's good content and marketing techniques, self-generated non-editorial links are made with the intent of deceiving search engines into believing your content is good by inflating SEO value.
Google doesn't really consider this type of backlink to be valid and has even been known to penalize self-created links in recent years.
The majority of digital marketing agencies prefer editorial links, which appear within an article or online copy. These links frequently appear more organically on higher authority sites and have higher levels of user engagement. Non-editorial links, on the other hand, can be pursued by businesses outside of their SEO campaign.
Self-generated link-building techniques include directories, strategically placed press releases, and user profiles on external sites. You have to be wary of using non-editorial links, as these can be spammy, resulting in search engine penalties.
3. Organic or Natural Links
Organic links are the most reassuring of all links. These links are a good indicator of a well-executed SEO campaign. Established websites with high-quality content, such as Forbes, Medium, and WeeTech, are able to attract organic traffic.
When a website produces high-quality content or is associated with a well-known company, users begin to link to it on their own, which is known as organic or natural links. They are sought after as a result of a strong digital marketing campaign, not an SEO campaign. To secure organic traffic, all you need is high-quality content.
Related Post: How to Get Link Juice?
Benefits of Good Link Building Campaign
Link building offers numerous benefits to website owners; some of them are listed below.
Take a look..
1. Backlinks help in having increased web traffic
Of course, whatever effort you take, you take to increase your web traffic organically. Link building can help you accomplish this. Backlinking or hyperlinking is one of the most effective ways to attract relevant audiences from industry authority sites. Know that good web traffic is a good indicator of the health of your website.
2. Improves credibility of your site
Links are third-party indicators of your domain's authoritative strength. They can help you boost your site's credibility. The better the quality of your links, the more credible you are.
As said earlier, Google prioritizes user experience; hence, it is critical for site owners to link high authority links to their sites that improve their user experience. That is why it is critical for SEO specialists or digital marketers to build links from authoritative sites.
Websites with a high domain authority are thought to be the best for link-building campaigns. Make sure the website you choose has sites with higher DA (the higher, the better). Websites with low DA are not considered good, and such links will not help much in generating good results, such as organic traffic. Sites with lower DA are untrustworthy and will not help you build a link-building campaign.
3. Google ranks your website based on links
No matter how good your content is if it doesn't have good-quality and high authority links. Links are vital to Google. To rank higher on Google, you must:
Have high authority backlinks.
Create unique and original content
Follow Google's page experience algorithms to rank higher than your competitors on Google search.
Use reliable, diverse, and relevant links for the best results.
While finding high authority platforms is indispensable, it is also crucial to acknowledge that the relevance of the linking platform can play a significant role in determining the value of inbound links to your website.
4. Assist in establishing yourself as an authority figure
Today, each company wishes to be at the vanguard of the industry. And consistent link-building assists them in accomplishing this. A good link-building strategy can help you become a leader in your niche. Not only will it help you have increased sales and revenue, but also you'll be seen as an authority or trustworthy figure in your field.
5. Increased exposure and visibility
Every company strives for lead generation and increased revenue. A good link-building campaign can help businesses generate credible leads and improve their search rankings. You can increase brand awareness in a specific demographic by using the right link-building strategies.
This can have a significant positive impact on your business and assist you in quickly establishing yourself as a trusted brand.
6. Better relationships in your niche
Building links within your industry niche can help you become more closely connected with authority players in your industry. This may pave the way for additional avenues of collaboration in the future.
7. Link building will improve site metrics and SEO scores
When it comes to Search Engine Optimization, site metrics, which include Domain Authority (DA), Domain Rating (DR), Page Rank (PR), Alexa Rank, play a critical role. Link building improves these metrics along with the SEO scores.
8. Increased revenue opportunities and sales
Lastly, increased revenue opportunities and improved sales. More traffic and better metrics lead to improved sales and revenue opportunities. When your website ranks in search results, it will likely attract more potential customers, thereby improving your sales and revenues. This implies that you'll be able to sell more products and services while also generating new revenue streams.
Wrapping it up…
So, this is all about link building and how it can benefit you. Hopefully, this post has been informative for you and will help you get started or improve your link-building strategy.
Link building is a very important SEO strategy.
That is why it is crucial to utilize high-quality links that significantly impact your online presence. If you want to achieve real success with link building, make sure you don't purchase or use poor-quality links.
Doing so will affect both your ranking and reputation on Google. That is why it is crucial to aim for high-authority websites that will help you make an impact.