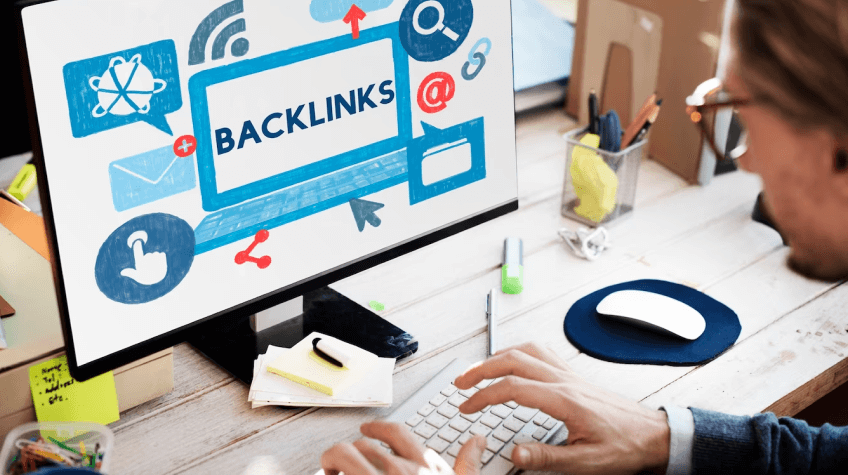 Welcome to our leading guide on the best backlink checkers in 2023. With the world continuously evolving, online presence is increasingly important for businesses and other organizations that wish to establish a strong reputation among their customers. Backlinks are essential for higher rankings on search engine result pages (SERPs).
While plenty of free backlink tools are available today that provide basic information about these links, investing in paid solutions may bring you much more valuable insights into your link profile with improved accuracy and real-time analysis capabilities.
In this article, we will discuss the best backlink checker to boost ranking in 2023(free and paid) for checking out new or existing backlinks so that you can make data-driven decisions based on your goals and objectives.
What is a backlink?
Backlinks are one of the most crucial elements of digital marketing. They are connections from external websites that link back to your website, which help drive more traffic and visibility for search engine optimization (SEO). Backlinks play a significant role in helping your brand grow online as they indicate trustworthiness and relevance within relevant industries.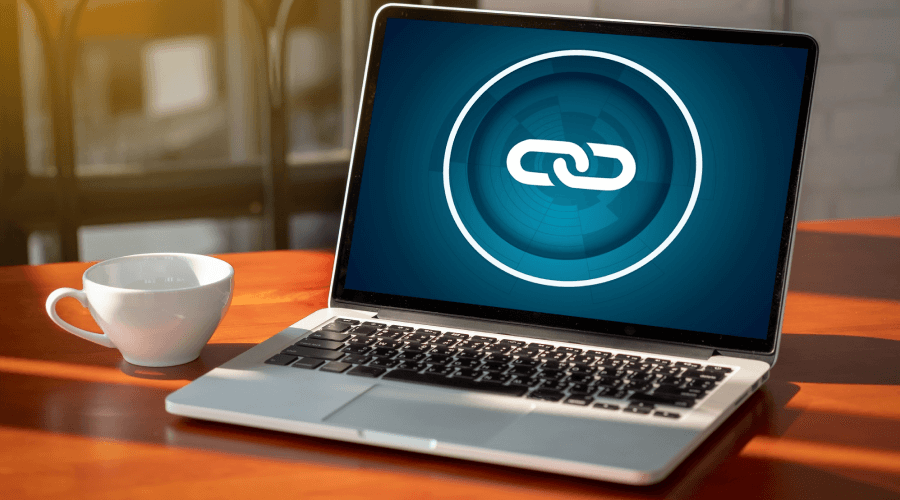 When it comes to building backlinks, quality is key; instead of creating hundreds of links at once, take the time to focus on organic growth with meaningful content exchanges or media outreach tactics designed to cultivate relationships over quantity-based approaches such as automated software programs. With firm backlink profiles built through strategy and relentless effort, you can maximize results for long-term success!
Types and Importance of Backlinks
Backlinks are important to any thriving search engine optimization strategy. They assist in improving a website's ranking in the SERPs and boost its overall visibility online. Backlinks come from other websites that link to your content or page; they can be earned through blogging, guest posts, press releases, directory listings, and more.
There are two types of backlinks: dofollow links, which pass on authority to your site when clicked by visitors, and nofollow links, which don't pass their value but still provide quality referral traffic. Both play a critical role in helping maximize organic reach across multiple channels over time – with dofollow linking providing more significant SEO benefit than nofollow ones due to its ability to increase domain authority scores & perceived trustworthiness among visitors seeking valuable/accurate information-related topics discussed within one's article(s).
Investing resources into obtaining high-quality contextual experiences is key for developing long-term growth & success and remaining competitively visible through both traditional outlets & digital spheres alike!
1. Seamrush Backlink Checker
Seamrush is a powerful backlink checker that provides the tools to manage and track your online presence professionally. It lets you quickly scan websites for current and potential links, giving insight into how well-linked each web page ranks in search engine optimization (SEO).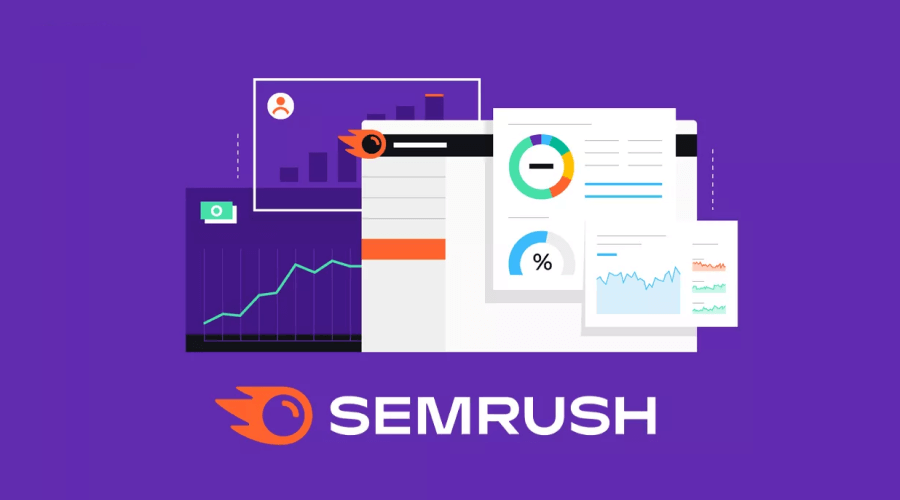 With seamless integration into other popular services such as Google Analytics, Bing Webmaster Tools, Ahrefs Link Explorer, plus more – SeamRush can be used by any website professional from the beginner level up through advanced SEO experts.
An unbeatable combination of reporting capabilities on domain overviews, recent link changes over time, and comparative charts provide deep insights across multiple data sources. Identify errors or misdirections associated with links easily within seconds using its intuitive interface!
Plans Monthly Price
Pro $119.95 monthly
Guru $229.95 monthly
Business $449.95 monthly
2. Majestic SEO
Majestic SEO's Backlink Checker is a powerful tool for any professional digital marketer. It allows you to quickly analyze and monitor the backlinks of websites to boost their search engine rankings, understand trends in the referral traffic, and compare sites against one another. The intuitive reporting dashboard makes it easy to quickly view valuable data like anchor texts associated with each link and its top-level domain type.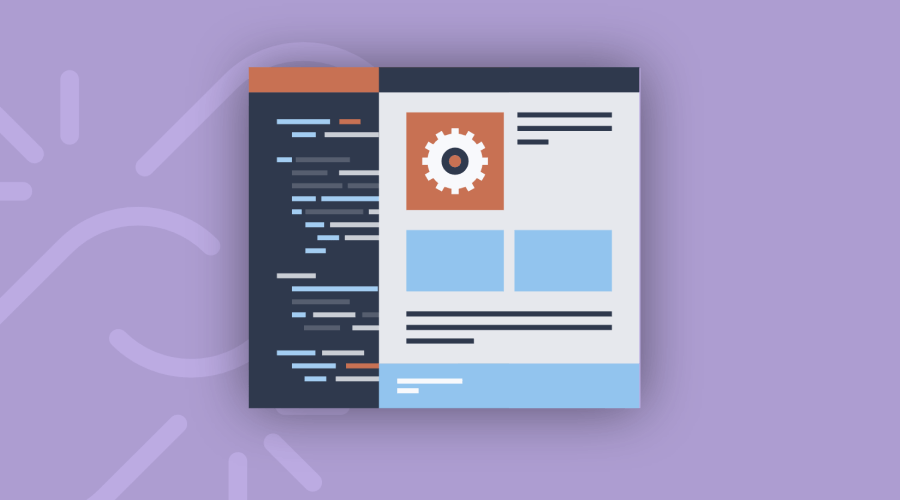 Additionally, Majestic offers frequent updates on all monitored links so that users can be sure they are always working with up-to-date information about their competitors' strategies or clients' web presence.
Plans Monthly Price
Lite $49.99 per month
Pro $99.99 per month
API $399.99 per month
3. RankWatch
RankWatch is a revolutionary backlink checker that helps SEO experts and digital marketers watch their website's health. Its comprehensive report provides actionable insights into the quality of domain links, highlighting both lost & broken links as well as those with anchor text discrepancies. Other features also include detailed descriptions of each link on your site.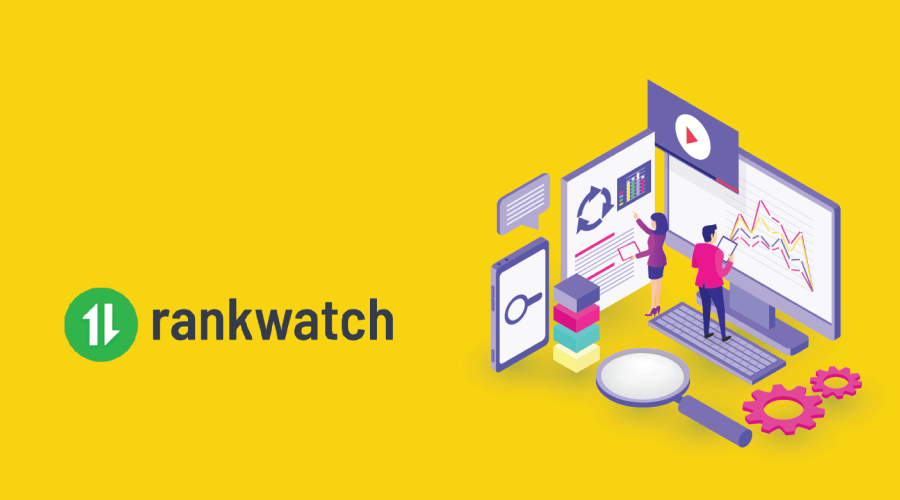 At the same time, advanced filtering capabilities allow users to find specific types of connections at lightning speed – enabling them to create positive link signals for search engines quickly and efficiently! Furthermore, RankWatch offers an easy-to-use platform that can be used to compare rankings from different regions, allowing you to gain even more invaluable insight into how your pages perform in organic searches worldwide.
4. Ahrefs Backlink Checker
Ahrefs is an industry-leading backlink checker that provides incredible insight into link building and SEO. It has comprehensive features to easily track, analyze, and compare your website's performance against competitors' sites. Ahrefs uses advanced proprietary algorithms to provide the most accurate backlinks data in real-time.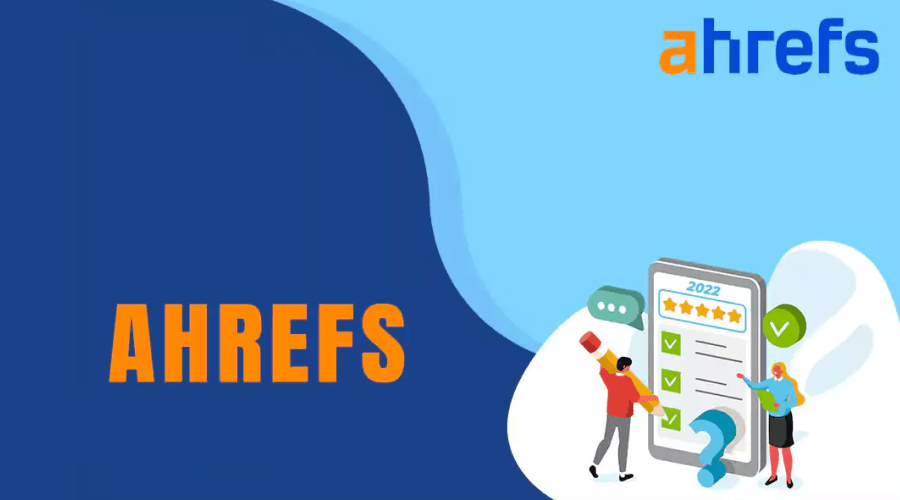 With this tool, you can uncover strong external links pointing toward your site or any other of its kind on the web – giving you a competitive advantage for ranking higher in search engine results pages (SERPs). Additionally, it offers valuable insights such as anchor text analysis, follow/nofollow information about each link, domain authority score, and much more, all under one roof! Get ahead of the competition today by using Ahrefs Backlink Checker – take control of your SEO from day one!
Plans Monthly Price
Lite $99 per month
Standard $199 per month
Advanced $399 per month
Enterprise $999 per month
Also Read: How to Build Backlinks for SEO Purposes?
5. BuzzSumo
BuzzSumo's backlink checker allows you to quickly identify and understand your website's link profile, helping you maximize its SEO potential. You can quickly see which websites are linking to yours, find any broken links that may impede online performance, and track keyword rankings for each of your pages across multiple search engines – all from a single intuitive dashboard. With this tool, professional marketers and businesses will have access to extraordinary insights into their inbound link growth over time.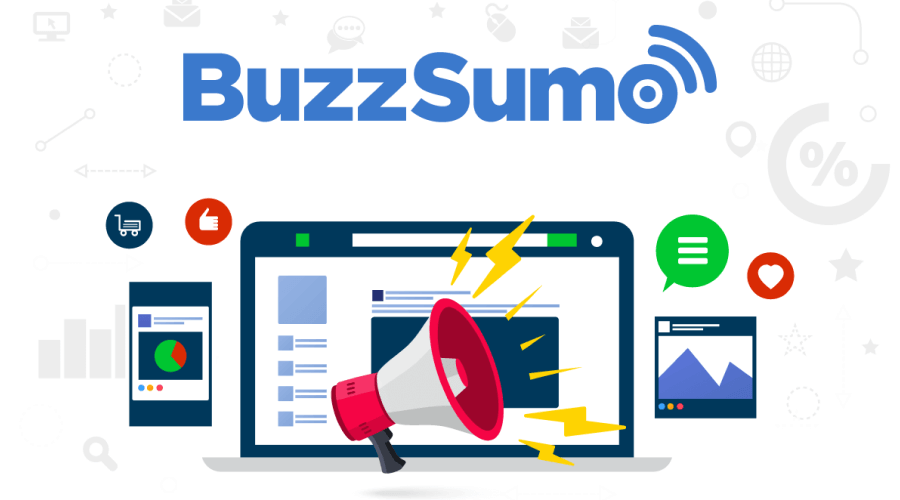 This is essential data if they want to improve organic traffic results by building stronger relationships with other authoritative sites within their industry sector or gauge backlinks earned through various digital PR campaigns designed throughout the year.
Plans Monthly Price
Pro $99 per month
Plus $179 per month
Large $299 per month
6. SEO SpyGlass
SEO SpyGlass is a powerful and professional backlink checker that gives marketers an in-depth analysis of their website's link profile. With SEO Spyglass, you can get detailed data on your competitors' links and monitor your health to identify broken or bad ones quickly. It identifies all types of backlinks – dofollow/nofollow, EDU & GOV domains, etc., which helps inform decision-making for campaigns targeting specific keywords or industries.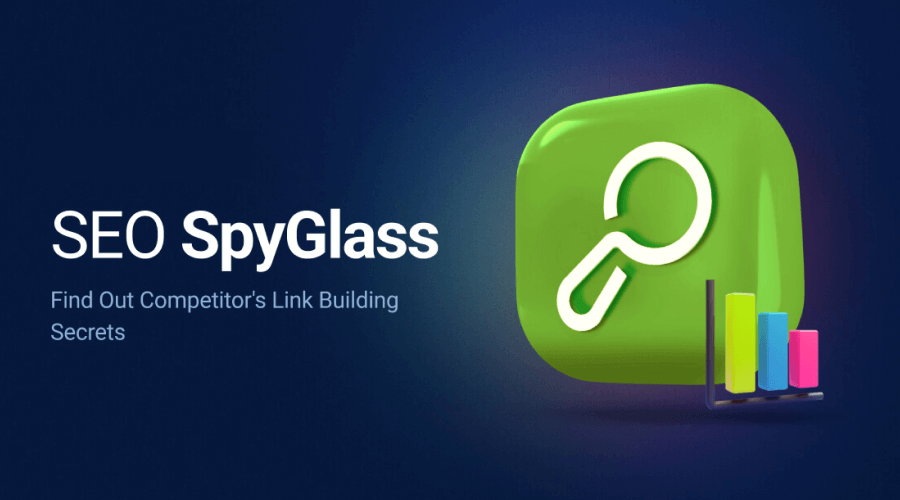 Additionally, it has features such as custom reports providing competitive intelligence to outrank competition and analytics tools giving insight into trends over time so users can adjust strategies accordingly. All these combined make SEO SpyGlass one must-have tool for any experienced marketer who wants reliable information about their website's link profile!
Plans Yearly Price
Free $0 per year
Professional $99 per year
Enterprise $199 per year
7. Google Search Console
Google Search Console's Backlink Checker is a must-have tool for any professional internet marketer. It provides comprehensive insights into the quality, quantity, and source of backlinks to your website—a critical part of understanding how well you rank on search engine results pages (SERPs).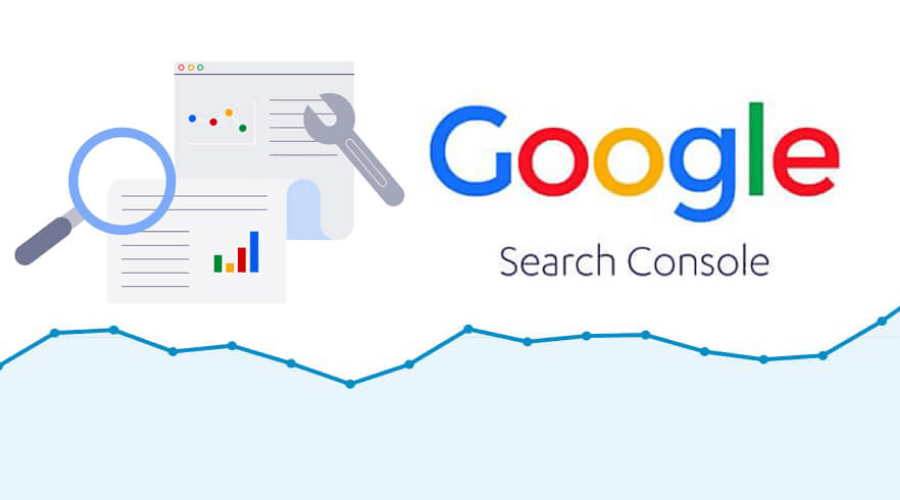 Featuring an intuitive user interface with easy navigation options and graphs that highlight trends within the data, this powerful tool can help identify potential problems or opportunities related to backlinks. Its detailed reporting capabilities allow users to track changes over time while gaining valuable information regarding competitors' link-building activities. Get started today with Google Search Console's advanced yet simple Backlink Checker!
Price: Free
8. Open Link Profiler
Open Link Profiler offers an excellent backlink-checking tool that allows companies to track the progress of their link-building efforts. With this convenient and easy-to-use solution, brands can access detailed information about any website's inbound links for SEO purposes.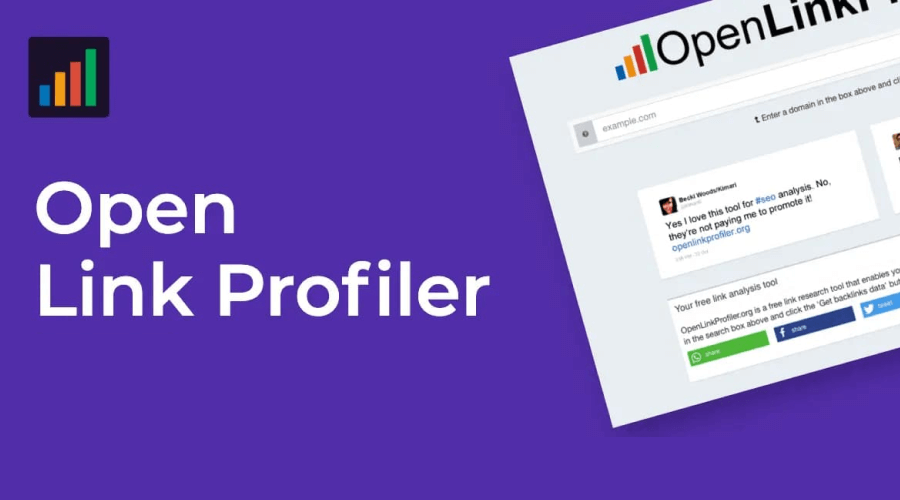 The Open Link Profiler checker provides a range of data, including anchor text associated with each URL and the number of unique linking domains from which those links originate, helping users identify exploitable opportunities while avoiding potential issues such as over-optimization or irrelevant content on various websites. This comprehensive resource ensures businesses make informed decisions regarding powering up their search engine optimization strategies!
Price: Free
9. LinkMiner
LinkMiner is the ultimate backlink checker for web admins, SEO professionals, and digital marketers. It provides a comprehensive overview of your website's external link profile so you can quickly identify high-quality linking opportunities – helping to boost organic rankings in SERPs. With LinkMiner, users can view detailed performance metrics regarding each URL, such as Domain Authority (DA), PageRank (PR), and more – allowing them to make informed decisions on which sites they should target or remove from their analytics report.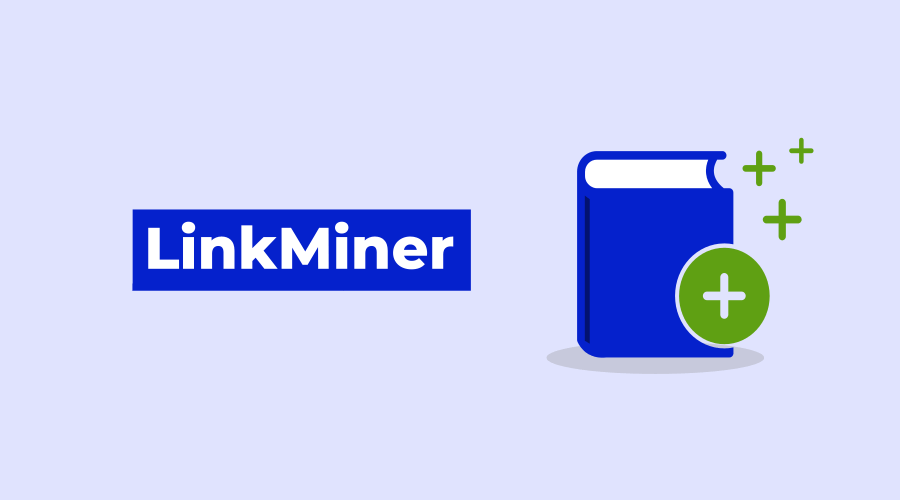 Moreover, it also offers advanced features like anchor text analysis & content optimization suggestions that help improve page visibility across search engine results pages, further enhancing user experience with maximum ROI potential!
Plans Monthly Price
Basic $49 per month
Premium $69 per month
Agency $129 per month
10. Moz Link Explorer
Moz Link Explorer is the ultimate backlink checker for enhancing your website's SEO implementation. It's comprehensive data and powerful analytics provide an in-depth look into any link profile – quickly evaluating internal and external links to identify potential opportunities or issues.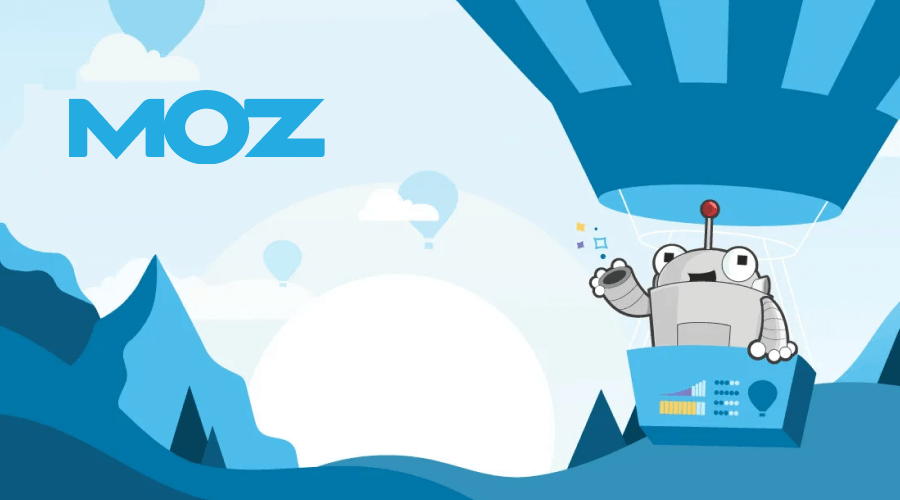 Moz has a vast database of billions of websites that are added daily, so you can build a complete picture immediately without needing to research other sources. It also suggests where additional traffic might come from by showing which competitor sites have high visibility in search engine results pages (SERPs).
By using this tool regularly as part of proper SEO practices, website owners or marketers can keep their page rankings up-to-date with the latest trends while understanding prospective areas for growth within their domain — giving them an advantage over competitors in organic search results!
Plans Monthly Price
Standard $99 per month
Medium $179 per month
Large $299 per month
Premium $599 per month
FAQs
Q.1 Is link building still appropriate for SEO?
A: Yes, link building is one of the most critical factors of search engine optimization (SEO). Internal links help create a user-friendly website, while external links increase your ranking in the SERPs. Having quality backlinks from authoritative websites can also boost credibility and trustworthiness, resulting in improved rankings over time.
Q.2 How can I create backlinks for my website?
A: Building quality backlinks to your website is vital to any complete SEO strategy. Focus on creating relationships with other websites, and develop content that encourages people in the industry to link back to you. You should also check out Open Site Explorer or Majestic SEO, which help identify opportunities for building authority links.
Q.3 What are dofollow and nofollow backlinks?
A: Dofollow links pass on authority to the destination page, which can improve your ranking in search engine results. On the other hand, Nofollow links don't have this feature but are still essential for driving traffic from social media platforms or blogs. Both types of backlinks help you build relevant connections with other websites to broaden website visibility and increase organic reach.
Q.4 What are toxic backlinks?
A: Toxic backlinks refer to low-quality or spammy links that Google views as manipulative and mischievous. These links can negatively affect your site's SEO rankings if they appear in large numbers. To avoid any potential issues, it is important to regularly check the quality of your existing inbound link profile by using various online tools.
Q.5 How can I find spammy or toxic backlinks?
A: Professional marketers experienced in website link analysis should be consulted to ensure your links are of the highest quality. To identify potential problems, manual reviews, and automated tools can help discover suspicious outbound links quickly. This way, you will detect any malicious content that could affect SEO ranking negatively before it becomes a problem.
Conclusion
The best backlink checker to boost ranking in 2023( free and paid ) should fulfill its mission; offering a free and paid version so users can decide based on budget or desired features. When choosing a tool such as this, it's important to consider critical metrics like the quality of links and quantity.
Additionally, using an AI-powered solution is also beneficial for more accurate results faster. Regardless of the cost being used for both small businesses and enterprise-level organizations, ensuring you have researched your options carefully will ensure you find the appropriate product with maximum ROI potential for years ahead!