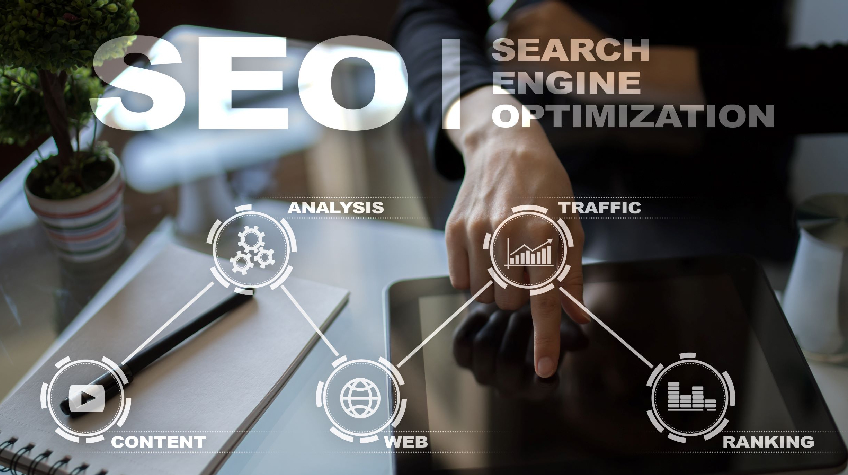 There are several practical ways to ensure you build your online presence, and one of them is investing in search engine optimization (SEO) marketing. This is a form of digital advertising strategy that involves enhancing a company's website performance to rank high on SEO Strategy for 2023.
Businesses quickly use the internet to display their services and products to stay competitive in the rapidly evolving digital environment. However, many of them are still struggling to get seen by potential clients without good SEO website optimization. An SEO company can be helpful here.
When a website ranks high, your brand becomes more visible online. As a result, more people will come to learn about your products or services. That way, you'll likely generate more organic traffic, which may translate to huge sales and great profits.
But how precisely might an SEO company assist a company in achieving its objectives? Using their knowledge and skills, SEO companies can:
11 Effective SEO Strategies for 2023
1. Partner With A Marketing Agency
Undoubtedly, you're a business owner, meaning you're probably a professionally trained manager, leader, or executive. Therefore, you may lack enough expertise in other areas like marketing. As such, you might not be able to establish an effective SEO strategy for your firm.
And even if you're knowledgeable in marketing, you may lack enough time to create and manage an effective SEO strategy. You may consider hiring a marketing agency to help you with the task.
The agency hired will be responsible for monitoring your SEO marketing strategy. That allows you to centralize your focus on completing other crucial tasks. And because they're professionals in their field, they can advise you on the best SEO strategies for your enterprise in 2023. However, you must select the best SEO services in Tucson regarding experience, customer service, availability, technology, and quality of work.
2. Optimize Your Site to Maximize Visibility
Another critical service an SEO agency provides is optimizing your website's design and code. This will help visitors easily navigate your site and quickly find their needs. Additionally, optimizing the coding for search engine optimization also helps to maximize visibility on search engines so that you can get even more traffic and potential customers.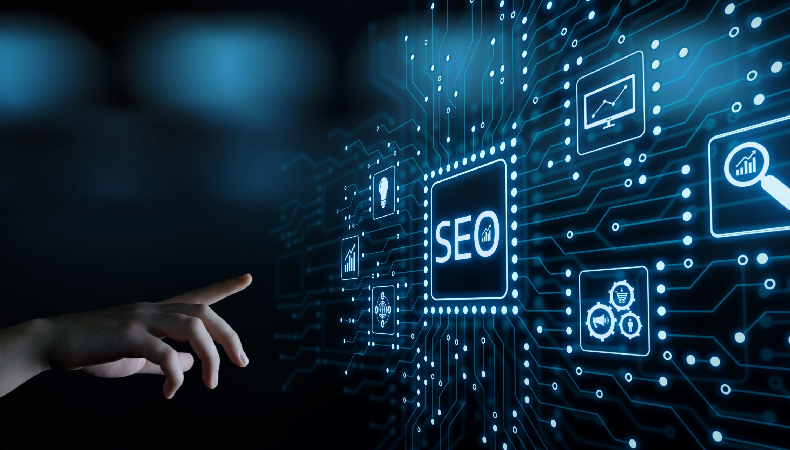 If your website design and coding are not correctly optimized, it can be difficult for potential customers to find you. But with help from a reputable SEO agency, you'll have a website optimized for both usability and visibility.
Therefore, optimizing your website helps you connect with many customers looking to take advantage of new technologies. It also allows you to connect with people who can't write for one reason or another. And as a result, your website will rank high.
3. Identify The Right Keywords For Your Content
You've invested in content to help attract more people to your site and enhance your engagement rate. However, that might not be possible if most of your target audiences won't consume your material. You need to go an extra step and optimize it for the right keywords.
With the best keywords, your content will have a better chance to rank high. As a result, people searching for specific information related to what you offer will likely find your brand. And that helps enhance your visibility.
There are two major ways to help you identify the right keywords for your content. One is to leverage the power of keyword search software. This is a computer application that shows you the most searched words or phrases in your niche. Using SEO software can help with selecting the right keyword that will generate the most traffic.
The second one is to read through your competitor's content to identify the keywords they themselves have used. All these ensure you integrate the best keywords in your content to rank high.
4. Create Content That Attracts Customers
Content plays an important role in the effectiveness of an SEO strategy. It involves all your online material, including blogs, photos, and videos.
Content can help promote your SEO strategy in various ways. For instance, it helps attract more people to your website. Besides, it ensures visitors remain engaged with your brand, which helps increase the visibility of your products or services. However, you must create authoritative content.
One of the essential things a reputable SEO agency will do is create a content strategy that attracts customers. This entails making certain the content of your website includes relevant and engaging information about your company as well as keywords that make it simpler for search engines to find you.
Your website will be more likely to appear in search engine results when customers look for related terms if it has high-quality content from an SEO agency. One of the best strategies for drawing attention and attracting new clients is to do this.
Also Read: The Digital Marketing Advisor: 10 Ways to Stay Ahead of Your Competition
5. Have A Mobile-Friendly Website
Recently, mobile devices have become necessary tools for human survival. Not only do people use them for communication but also for shopping. It'd be a good idea to ensure your website is mobile-friendly.
Currently, the number of active mobile users is more than seven billion. Therefore, optimizing your website for mobile devices ensures you connect with a wider audience to help your brand become more visible.
6. Set Yourself Up For Social Media
You can't ignore social media when it comes to building a company's SEO for 2023. This is a technology that focuses on interaction and content sharing, and businesses use it to connect with their target audiences. You should also follow suit to promote your visibility.
Social media technology is one of the most evolving sectors today. And even before you digest what that sentence means, a new platform will probably have been invented and updated. And the best thing about these networks is that they always attract thousands, if not millions, of users. Therefore, setting yourself up for social helps expose your brand to a vast audience worldwide.
While that's the case, not every social media channel can be suitable for your SEO strategy. You must opt for the one most preferred by your target audiences. You can only establish an effective SEO marketing strategy by meeting people wherever they are.
7. Boost Rankings Through Link Building Tactics
Link building is a great way to improve your website's visibility and rank on search engines. This involves getting links from other websites that point back to yours. These links work like "votes" for your site, which helps boost rankings. You can easily find them through a Google search, and it becomes even more convenient with the utilization of advanced Google search operators like "write for us web design" (write for us + your niche).
An SEO agency can help you find the right link-building tactics and track the progress of your link-building efforts. This helps ensure you take advantage of all the opportunities available to improve visibility and rankings.
8. Utilize PPC Strategies For Quicker Results
If you want to get quick results in terms of visibility, then a reputable SEO agency can help with different types of pay-per-click (PPC) & it's strategies. These involve running ads on different search engines and websites to reach potential customers quickly.
You may quickly improve website traffic and produce more sales by utilizing paid search campaigns. Not only that, but an SEO agency can also help you measure the results and optimize your campaigns as needed to ensure maximum efficiency.
9. Deliver Exceptional Customer Service & Support
Last but not least, choosing the right SEO agency can also ensure that you're getting exceptional customer service and support. A reputable agency will always be available to answer your questions and offer timely solutions that meet your needs.
You can expect the agency to work closely with you and explain the entire SEO process in detail. This helps make sure that your expectations are met and that you get the results you're looking for.
10. Provide Reports to Monitor Performance
Monitoring and tracking your website performance is essential to ensure you're reaching your business goals.
A reputable SEO agency can provide reports showing how well your site is doing regarding rankings, visibility, and traffic. This lets you see exactly what's working and what needs improvement to maximize your success.
You can ensure that your website is always functioning at its peak level, allowing you to accomplish all of your business objectives by making use of an SEO agency's expertise. If you want to ensure the right people see your website, get help from an SEO agency.
11. Stay on Top of Search Algorithm Changes
It's crucial to stay updated with the newest changes in search algorithms and ranking variables. An SEO company may assist you in keeping an eye on search engine algorithms to ensure your website is always current and meets the most recent standards.
You can ensure your website is still popular with search engines by staying on top of algorithm updates. This helps you avoid penalties and maintains high visibility so your firm can succeed.
Final Thoughts
Several companies are getting launched daily, which means high competition for brands with similar or identical offerings. But you can invest in SEO to ensure your brand stands out from the competition.
Working with a reputable SEO agency is the best way to ensure success regarding rankings, visibility, and traffic. They'll be able to develop a customized strategy and utilize various tactics such as link building, PPC campaigns, and social media optimization to reach the target audience.
An SEO agency can also help you remain on top of algorithm updates and make the most of the potential of your website by offering excellent customer service and support. If you want to get the best results, make sure to choose a top-notch SEO agency that guide you to establish an effective SEO strategy for your company in 2023.
Related:
1) 10 Ways To Improve The Ranking of Your WordPress Site SEO
2) The Ultimate Guide to SEO for E-commerce Websites