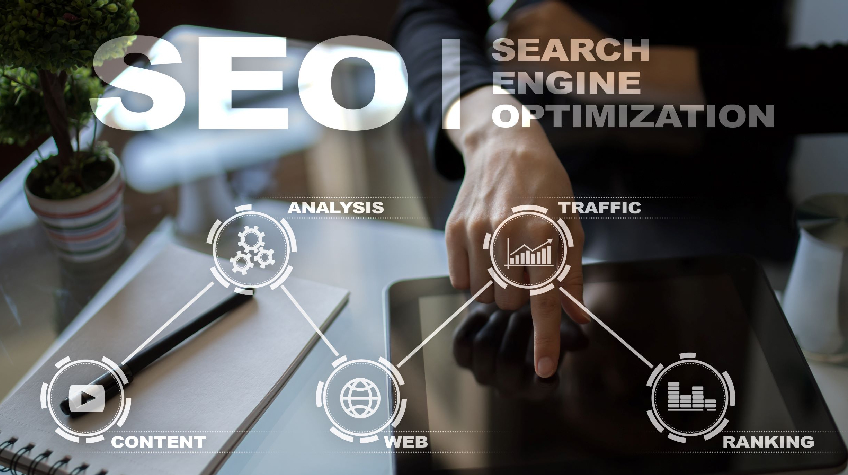 There are several practical ways to ensure you build your online presence, and one of them is investing in search engine optimization (SEO) marketing. This is a form of digital advertising strategy that involves enhancing a company's website performance to rank high on SEO Strategy for 2023.
When a website ranks high, your brand becomes more visible online. As a result, more people will come to learn about your products or services. That way, you'll likely generate more organic traffic, which may translate to huge sales and great profits.
Here are some strategies you can implement to establish an effective SEO strategy for 2023.
1. Partner With A Marketing Agency
Undoubtedly, you're a business owner, meaning you're probably a professionally trained manager, leader, or executive. Therefore, you may lack enough expertise in other areas like marketing. As such, you might not be able to establish an effective SEO strategy for your firm.
And even if you're knowledgeable in marketing, you may lack enough time to create and manage an effective SEO strategy. You may consider hiring a marketing agency to help you with the task.
The agency hired will be responsible for monitoring your SEO marketing strategy. That allows you to centralize your focus on completing other crucial tasks. And because they're professionals in their field, they can advise you on the best SEO strategies for your enterprise in 2023. However, you must select the best SEO services in Tucson regarding experience, customer service, availability, technology, and quality of work.
2. Create Authoritative Content
Content plays an important role in the effectiveness of an SEO strategy. It involves all your online material, including blogs, photos, and videos.
Content can help promote your SEO strategy in various ways. For instance, it helps attract more people to your website. Besides, it ensures visitors remain engaged with your brand, which helps increase the visibility of your products or services. However, you must create authoritative content.
The best way to create helpful content is to understand what your target audience wants to solve—and you can achieve that by interviewing your current clients or prospects. You can also study your competitors' content to see what topics they have published for their customers. And since you share similar audiences with them, you can't get it wrong by borrowing some ideas from them. All these ensure you post authoritative material online.
In addition, you must publish high-quality content. When it comes to blogs, ensure they're free of mistakes like grammar and spelling errors. Additionally, they should have the right tone for the target users. And for videos, ensure they're audible enough and not blurred.  
Also Read: The Digital Marketing Advisor: 10 Ways to Stay Ahead of Your Competition
3. Identify The Right Keywords For Your Content
You've invested in content to help attract more people to your site and enhance your engagement rate. However, that might not be possible if most of your target audiences won't consume your material. You need to go an extra step and optimize it for the right keywords.
With the best keywords, your content will have a better chance to rank high. As a result, people searching for specific information related to what you offer will likely find your brand. And that helps enhance your visibility.
There are two major ways to help you identify the right keywords for your content. One is to leverage the power of keyword search software. This is a computer application that shows you the most searched words or phrases in your niche. Using SEO software can help with selecting the right keyword that will generate the most traffic.
The second one is to read through your competitor's content to identify the keywords they themselves have used. All these ensure you integrate the best keywords in your content to rank high.
4. Optimize Your Website For Voice Search
Advancements in technology have drastically affected how people search for information online. Many customers search for specific information online through voice search technology instead of search bars.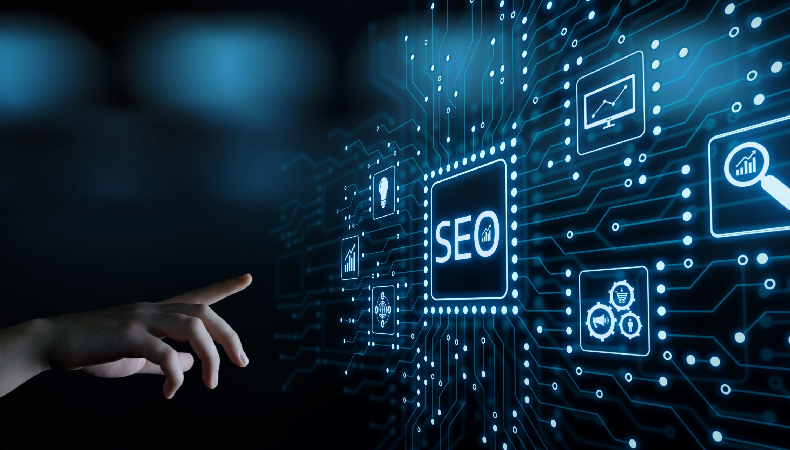 Clients are moving to voice search technology for various reasons. For instance, it's one of the most flexible and convenient ways of finding information. The customer won't necessarily need to stop what they're doing to search for information. They only need to speak to their mobile devices to display the required information on screens.
Therefore, optimizing your website for voice search helps you connect with many customers looking to take advantage of new technologies. It also allows you to connect with people who can't write for one reason or another. And as a result, your website will rank high.
5. Have A Mobile-Friendly Website
Recently, mobile devices have become necessary tools for human survival. Not only do people use them for communication but also shopping. It'd be a good idea to ensure your website is mobile-friendly.
Currently, the number of active mobile users is more than seven billion. Therefore, optimizing your website for mobile devices ensures you connect with a wider audience to help your brand become more visible.
6. Set Yourself Up For Social Media
You can't ignore social media when it comes to building a company's SEO for 2023. This is a technology that focuses on interaction and content sharing, and businesses use it to connect with their target audiences. You should also follow suit to promote your visibility.
Social media technology is one of the most evolving sectors today. And even before you digest what that sentence means, a new platform will probably have been invented and updated. And the best thing about these networks is that they always attract thousands, if not millions, of users. Therefore, setting yourself up for social helps expose your brand to a vast audience worldwide.
While that's the case, not every social media channel can be suitable for your SEO strategy. You must opt for the one most preferred by your target audiences. You can only establish an effective SEO marketing strategy by meeting people wherever they are.
Takeaway
Several companies are getting launched daily, which means high competition for brands with similar or identical offerings. But you can invest in SEO to ensure your brand stands out from the competition. That said, you can adopt the tips in this guide to establish an effective SEO strategy for your company in 2023.
Related:
1) 10 Ways To Improve The Ranking of Your WordPress Site SEO
2) The Ultimate Guide to SEO for E-commerce Websites