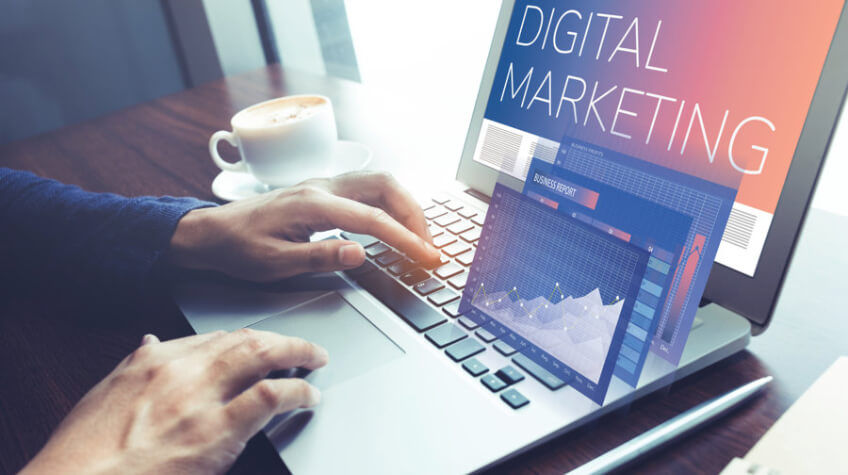 Digital marketing is the tool that firms use to reach out to their clients these days. To grow your business, you need to focus on it. However, it has been adopted by many companies, and it's now almost an industry norm to market digitally.
This means that you need to up your game to ensure you stay ahead of your competitors if they also use digital marketing techniques. But it might be tricky to determine which ways you can use to ensure your digital marketing strategy is better than your competitor's strategies.
This article will explore how to use them to stay ahead with your digital marketing strategy. Read to the end to know what you should do.
Let's dive into it.
Why Does Digital Marketing Advice Matter?
You might wonder why it is important to get digital marketing advice. The reality is that digital marketing isn't easy to do. You need to ensure that the digital marketing tips you implement bring the desired results. They need to help you beat your competitors in their own game.
Ideas don't come easily; you need to find an expert to help you. This article is one of the expert resources you can use to find the best digital marketing advice. You will learn the best tools to use when looking to build a solid digital marketing strategy and ensure you succeed.
One of the best ideas you should know is how to build links. You should know the tools you can use to build links that will help you generate traffic and revenue. Working with an expert will make it easier to ensure your SEO grows and your business reaches the desired level.
This is whether you are running a small business or running a digital marketing agency. As an agency, you can consider approaching an SEO white label reseller. That will help you grow your online business and ensure that you get good results such as better rankings on SERPs.
The Best Ways to Optimize Your Digital Marketing
It will be vital to understand how you can grow your digital marketing. The reality of marketing is that you need to do it better than others to succeed. Otherwise, you will miss out on potential customers, especially in new markets if you don't get your marketing right.
Here are some of the ways to ensure you grow your digital marketing.
1. Focus on Conversion, Not Just Leads
Data is an important tool for marketers in today's competitive business environment. Every winning digital marketing strategy needs to include data. Digging through data makes it easy to know what customers need. In the end, it becomes easier to ensure you get more sales.
Data makes it easy to focus on things that matter to your business. For instance, you can focus on better SEO and more on conversions, which is better than focusing on leads. A business will succeed better if it generates more conversions because that means more revenues.
2. Create Shareable Content
The content you create can differentiate you from your competitors. Creating share-worthy content will help generate the returns your business desires. Customers visit your website hoping to find high-value content that will convince them to buy.
That's why you should ensure that you focus on quality over quantity when creating content for your website. Having a content creation and content marketing strategy will be a good idea. It will make it easier to ensure you tailor your content to your customers' needs.
3. Examine Your Technology
Technology solutions help businesses simplify their work. However, the world of technology is dynamic, and the tools that worked before might not work today. Thus, you always need to assess your technology to ensure it meets the current industry standards.
It will also be vital to look at the latest industry trends when assessing your tech tools. For instance, most businesses leverage machine learning and big data today. If you aren't using these solutions, your business might lag behind its competitors especially in terms of SEO..
4. Improve Your SEO
Search engine optimization is an important growth tool for businesses. It is important that you get found whenever your customers need answers to certain questions. There are various ways to optimize your SEO and ensure your website and social pages rank highly.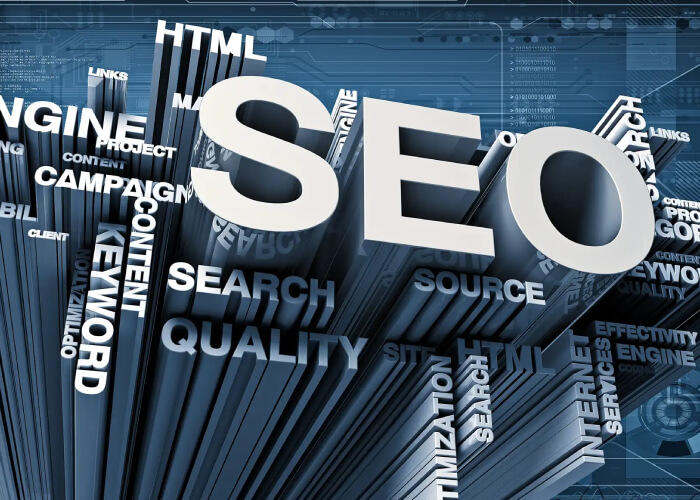 Creating high-quality content is one way to ensure you improve your website's SEO. It will also help build links that boost your website's credibility and authority. Focus more on white-hat link building techniques to ensure your website meets Google's SEO ranking standards.
5. Consider the Audience
You need to focus on your audience when digitally marketing content. Knowing what techniques will work for you can be tricky unless you understand your audience's needs. Before using affiliate marketing, ask yourself if your target audience is on social media.
If they are, consider the platforms they use a lot. Then, look at the celebrity you want to partner with. How do they relate to their audience, and do they have what it takes to influence their audience's decisions? Proper audience research will simplify your decision-making.
RELATED: Top 5 Digital Marketing Mistakes Law Firms Should Avoid
6. Create the Ultimate Buying Journey
The buying journey is another factor that should differentiate you from your competitors. It will be vital to ensure you provide your audience with the ultimate buying journey. To streamline their journey, you must ensure you know where your website visitors come from.
It also means optimizing your customers' mobile and online shopping experiences. Making it simple for your customers to find what they need on your website will help ensure they get the best experience. The smoother the journey, the higher the conversions for your business.
7. User Behavior Analysis
It is important to ensure that you provide users with the best possible experience. You can ensure long-term success by using your business's user-centric marketing approach. The best way is to ensure that you analyze user behavior on your website and social media pages.
User-behavior analysis will make it easy to streamline customer experiences. There are various tools that you can use for customer behavior analysis. Google Analytics and Crazy Egg are the best tools to use to understand your customers and create high value SEO content for them.
8. The Reach of Your Content
It can be tricky to improve if you don't measure the results of your efforts. That's why it is critical to measure the reach of your content. This will help you identify areas where you need to improve to stay ahead of your competitors and make more revenue.
Knowing how far your content goes will make it easy to plan ahead. You will know areas to improve to reach a wider audience and generate more leads and conversions. It will be vital to ensure that your content goes further than your competitors' for the best result.
9. Concentrate on Conversational Marketing
Conversational marketing has been gaining popularity in the digital marketing world. The growing popularity of AI and machine learning and the tech developments around them have been impactful. This is because of the AI chatbots that are improving customer service.
Chatbots make it easier for your business to provide customers with the best experience. They make interacting with your business easy and fun. Bots can easily gather feedback and make it easier for your customers to find products. This will also benefit your business website's SEO.
10. Use Cross-Channel Marketing
This is another way to stay ahead of your competitors in the digital marketing aspect. It is vital to ensure that your business is available on all the available platforms. But then, it can be tricky to market on multiple platforms because you need to create posts separately.
You can, however, skip this by leveraging the power of cross-channel marketing. This means marketing on different channels using a single post. Cross-channel marketing will save you a lot of time and effort. It will make creating and sharing posts easier across many platforms.
11. Make use of Accelerated Mobile Pages
Various factors determine the level of customer service a business offers. One of them is how fast the business's web pages load. This is why you need to invest in accelerated mobile pages. These are pages that load faster than regular ones.
These pages can help improve a business's customer service. Also, they can make Google consider a website more credible than others. This means it will attract higher web rankings, which will mean better results for your business's digital marketing.
Conclusion
Those are some of the ways you can optimize your digital marketing. If you need to grow your audience and increase your sales, you should implement the tips shared in this post. It will be vital to ensure you use tips such as building a solid link profile for better results.
This article has explored everything you need to know about digital marketing. It has looked into how you can improve digital marketing and beat competitors. You should start by implementing the tips that matter most but ensure you stick to ethical standards.