How can we promote our small business in this very saturated digital market? There are more than 33.2 million small businesses in the US, and simply put, without a strong digital presence, you simply won't make it. 80% of small businesses fall within 18 months, and this is why we can no longer ignore the internet. If you want your business to be successful, it's very important to have a strong digital marketing plan and execute it from day one. Fortunately, digital marketing doesn't always need to be expensive, and here we will discuss 9 totally free best small business tools that can help you plan and execute your digital marketing for small business in no time.
Let us begin.
1. BuzzSumo
Buzzsumo only has two core features: help you find relevant content and find influencers related to specific topics.
The premium version of BuzzSumo is used by various businesses and industry leaders. The good news is, the free version has almost all of the features offered by this premium version, you are just mainly limited in the number of results you get with each "search".
Buzzsumo offers you the ability to view past trending topics, mentions, and the number of engagements for their topic. This can tremendously help in planning your own content strategy and to figure out areas where you can improve.
The "Analyze" function is locked to the premium version (which is quite affordable, so you might consider upgrading), but you can still use the basic version to analyze basic things like which content has the most share and engagements.
Great for content marketing and influencer outreach, arguably two of the most important pillars in digital marketing at the moment.
2. Wave Accounting
Many small businesses and startups fail after just a couple of years because they fail to manage their finances. This is why having a proper accounting software can significantly help in this critical area.
With that being said, Wave Accounting offers a free solution to handle essential accounting functions like bookkeeping, budgeting, invoicing, managing accounts payable/receivable, and so on.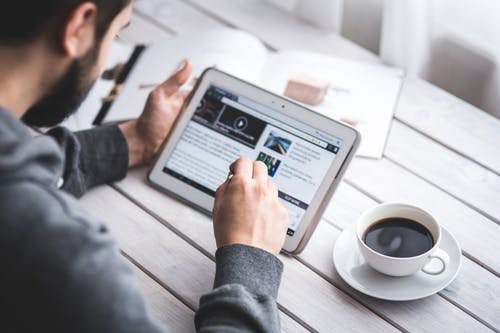 Wave can help us manage and streamline your accounting and finances processes including invoicing, expense monitoring, payment, payroll processing, receipts, tax calculations, deductions, and so on. It also offers unlimited receipt scanning via its Android/iOS app, where you can capture receipts even when the app is offline. The captured receipts will be recorded as accounting transactions in Wave.
Wave is an amazing solution for your accounting needs, not only because it's 100% free (without any hidden costs and fees), but also because of its well-rounded, powerful set of features that includes accounting, receipt scanning, and invoicing in an intuitive, easy-to-use tool.
3. Trello
Trello is a great organization and collaboration tool that can help your small business considerably. Trello's core function is to help you manage all the different projects while maintaining communications in your team.
Trello allows effective communication, document exchange, real-time assistance, and conferencing, which are very useful especially if your team is decentralized and remote. It lets us schedule, prioritize, monitur, and share different tasks and progress in real-time.
Trello serves as the central hub for all your tasks and it offers several useful features such as intuitive, card-based navigation, integration with various platforms, all-in-one dashboard, real-time notification feed, and so on.
We can use Trello for free where we get access to almost all of its useful features and 10 team boards. However, if you need to upgrade to its paid plan, it's still fairly affordable at $9.99/user/month where you'll get access to unlimited team boards.
4. Moz Local
If you are a small business serving a local customer base, then Moz Local is one of the best free digital tools to have in your arsenal.
Moz Local, as the name suggests, is designed to help your business listed correctly with consistent NAP information on the important online directories: Google Maps (Google My Business), Facebook Places, Bing places, Foursquare, Hotfrog, us-info, ShowMeLocal, and Navmii.
In short, Most local offers a highlight about how your local business appears on the internet, and also competitive analysis, keyword value and competitiveness, organic rank tracking, and professional recommendations for on and off-page SEO optimizations.
Easy enough to use for beginners, and still useful for advanced SEO practitioners who are looking to develop an SEO strategy for SaaS companies. A very useful free marketing tool that can give your business a competitive edge especially in local SEO.
5. InVideo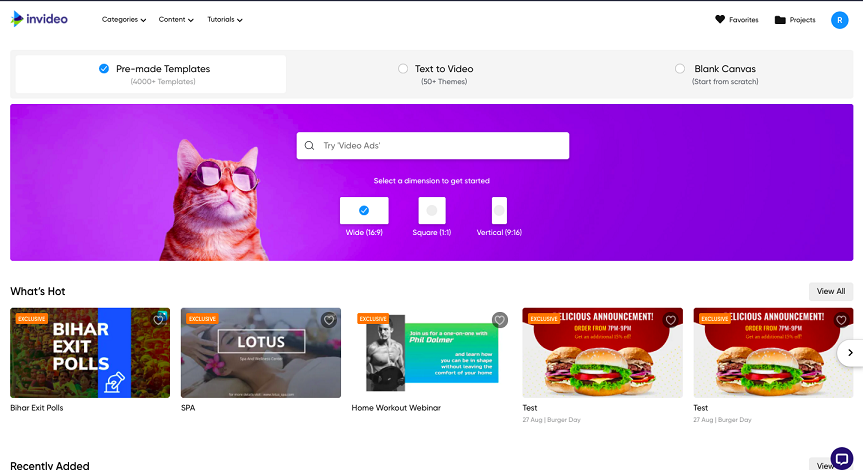 InVideo is an excellent online video editor software designed for anyone looking to make awesome videos in just a few minutes. It's a quick, easy, and affordable online tool that you can use for free. InVideo comes with an extensive library of over 2,000 easy-to-use templates. You can customize, organize all color plates to suit your business requirements. Users can also add a voice-over or simply use the tool's built-in text-to-speech technology to create incredible videos.
6. Flexclip
Flexclip is a free and easy-to-use video creation tool that allows you to make professional videos without any prior experience. It offers a wide range of video templates, stock footage, and music tracks that you can use to create your own videos for your small business.
Flexclip is designed for beginners, so the interface is straightforward and user-friendly. You can add text, images, music, and voiceovers to your videos, and customize them to match your brand. The platform also offers a variety of video editing tools, including trimming, cropping, splitting, and more.
You can use Flexclip to create promotional videos, product demos, explainer videos, and more. Once you've created your video, you can download it in HD quality and share it on your website or social media channels.
In conclusion, with Flexclip, you can create engaging and high-quality videos for your small business without breaking the bank or hiring a professional video editor. It's a valuable tool for any small business owner who wants to enhance their digital marketing strategy.
7. Google Analytics
One of the free tools from Google, there's absolutely no reason not to use Google Analytics in your digital marketing strategy.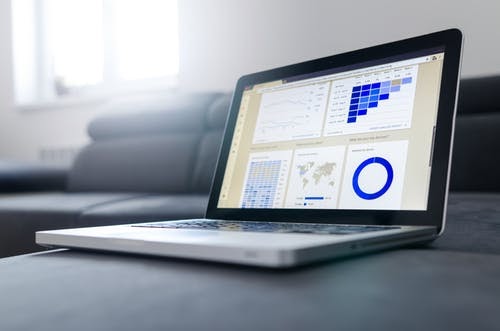 Google Analytics is an all-in-one suite that includes all the essential features you need to monitor and analyze your website traffic. For example, you can track who your site visitors are, their preferences, and their actions when they are on your website.
Simply add the analytics code to your website and you are ready to use Google Analytics. Again, there's no reason not to use Google Analytics as a part of your website's strategy.
8. Canva
Visual content is obviously a very important aspect for any business nowadays, and Canva offers a free solution that enables you to design everything from your logo, proposal, infographic template, posters, images for social media posts, and even your website's visual appearance. Think of Canva as the free version of Photoshop and Illustrator, and even the premium plan is relatively affordable.
A great thing about Canva is that it is very easy to use. It includes millions of images, fonts, and shapes in its library, and you can use them right away to create your visual content.
9. Hootsuite
We all know how important social media presence for any business and Hootsuite provides a free solution to manage our presence on multiple social media platforms. If, for example, you are active on Instagram, Facebook, and Twitter, Hootsuite can help you manage these three profiles in one place.
Hootsuite's free plan is fairly useful where you can schedule posts in advance, publish posts on all your profiles, monitor your feeds, basic analytics/reporting, and so on.
End Words
These 8 free tools we have discussed above can give your business a head start in creating and executing a strong digital marketing strategy. No matter what your business's objectives are, these free and powerful tools are sure to help your business achieve these goals without breaking the bank.
Since they are totally free, there is absolutely no reason not to have them in your arsenal.