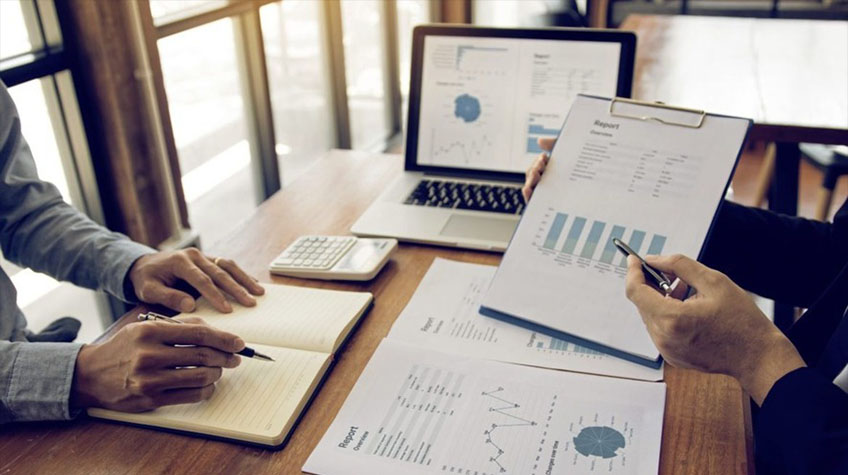 The key to successful content marketing is simple – it's all about good storytelling. The audience will always turn to those platforms that catch our attention with good stories.
In its definition, content marketing is a long-term strategy to build a strong relationship with your target audience by giving them relevant content. However, many platforms fail to make the content consistently interesting .
If you are looking for content marketing ideas for your next campaign or simply to boost your sales, here are some that you can use as inspiration.
1. Build Targeted Landing Pages
You might already have email marketing in your strategy. One way to revamp this approach is to create dedicated landing pages for your current campaign. These should also be targeted and offer user-specific content that matches the customer journey.
For instance, let's say you are a student looking for help with college essays. You get help from the best essay platform and click on I need WritePaper to write a paper for me. This link here directly takes you to the order page, where you can calculate how much you would pay.
Similarly, you can build landing pages for the different types of links you provide via blog marketing and social media sites. Note that these should also be optimized for applicable keywords. You can do this easily using templates from platforms such as Instapage.
2. Target All Society Layers with Adaptive Content
Millennials and GenZ now make up a larger percentage of the world population. And the chances are they also make a huge segment of your target audience. This means that your content should speak to their values and requirements as well as you with "the boomers."
It is essential to understand that both these groups grew up with technology around them. And they use multiple devices at the same time. Therefore, the content you offer should be not only responsive but also adaptable to different screens.
These formats support interactions across different platforms as well as devices. Your audience should be able to access content via their laptop and then switch to a smartphone and still be able to access the material.
3. Go for Native Ads
Native ads are, in fact, an integral part of content marketing. And moreover, according to Forbes, 53% of people pay more attention to native ads rather than banner ads. For those unaware, native ad is paid media that matches the source's content. One example is the paid video content on YouTube.
As you can imagine, a native, properly inserted ad reads like it's a part of the content, so the chances are the audience will pay attention to the product. On the other hand, banner ads might not even get a second look when users scroll through pages.
Related: Different Types of Online Ads
4. Case Studies
You might have done a dozen case studies to understand how different strategies work when studying marketing. They are a great example of high-quality content. You can also use them to establish your website as a source of expertise in the field and attract new readers at the same time.
By generating case study content, you can demonstrate that you know your way around the niche and show how you helped your customers with your products. It is an excellent way to portray yourself as an expert in your field.
As such, case studies fall under the category of top-quality writing a brand can produce.
5. Create Short Videos Across Social Media
Perhaps the most popular ways of digital content marketing happen on social media platforms. And instead of images and long videos, consumers are turning their attention to "snackable" content. These are TikToks, YouTube Shorts, or Instagram Reels. 
However, as with everything else, the trick lies in how you use these tools. One way to go is to tell the audience practical tips or insights related to your project that can be helpful for them.
Now, regardless of popular conception, you don't need studio-recorded videos to promote your brand. All you need is a good idea that can turn into content and a smartphone to create engagement on social media.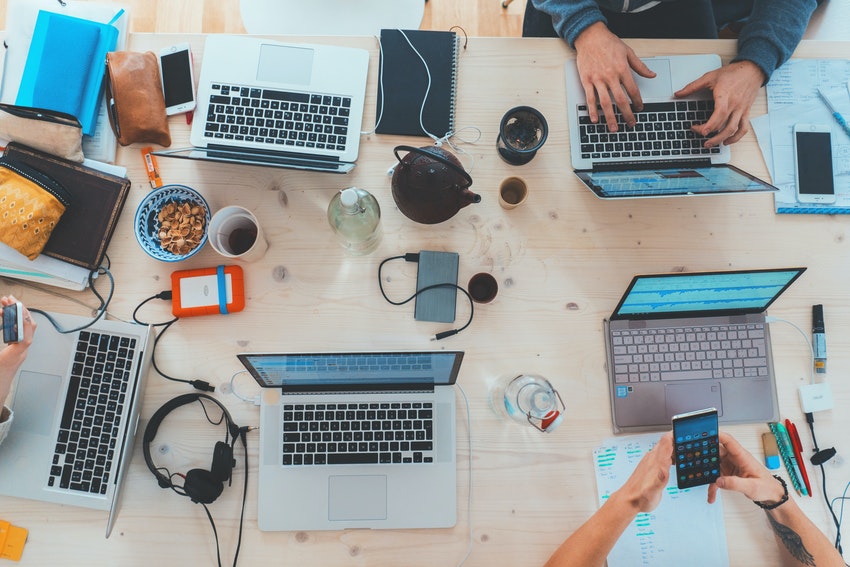 6. Offer Behind-The-Scenes Experiences
The more hype you build around your product, the more traffic you will get. So, suppose you are going to release a new product or a post next week. You might want to start teasing the project before you publish it.
All the BTS experiences can be welcome moments, and you can even encourage advice from your audience. For instance, you can announce that you are writing a new post on a specific topic and ask your audience via an Instagram story what they would like to read about.
This will also make the audience feel heard and more involved with the brands they like and follow.
7. Curate Content
You do not always have to create content by yourself for your websites. Instead, you can borrow them from others and offer due credit. This is where content curation comes into play.
This only means that you find the best content and bring it to one place. Even established websites such as Moz and Yahoo follow this strategy in their blogs. As long as you credit the content owners, you can use these tactics to engage the audience.
If you are a brand selling product, you can also rely on user-generated content to create traction. All that said, when you curate content, bear in mind the following:
Look for the right keywords that match your brand;
Research about the authority of the content (you do not want to share inaccurate statistics or low-quality content);
Reach out to bloggers and content creators with content you curated (they might share it and attract new audiences).
In a nutshell, what you seek is content that resonates with your audience.
8. Go For Evergreen Content
This is a strategy that has been around for a long time. Yet, in the midst of chasing trends and generating viral content, many brands fail to give the required importance to evergreen posts.
Evergreen posts are those that stay relevant throughout the years. Typically, this approach works best for blog content and can help you generate traffic for years. Moreover, today, you can also include shortcodes to make sure that the content automatically updates to the current year.
For instance, your blog heading could read, The Best Ways to Grow Traffic in 2022, and by including a shortcode, the title will update to contain the current year. This way, the article will stay relevant longer. However, you should also make it a point to update the content and make sure that it follows the current climate.
9. Repurpose Content
Repurposing is a tactic that will make the most of generic content in different formats. For example, let's say you have come up with a thoroughly-researched blog post. You can convert it into a PDF and offer it as an e-book guide to your audience. You can also use many available free online Infographic Maker to generate infographics content and share them across social media platforms.
And needless to say, be careful to repurpose only high-quality content that can offer you results. Not every blog you write might have content that is worth repurposing.
Content Marketing Ideas – Conclusion
The internet is full of examples of great content and sites that make the most of it. All you need to do is make sure that you follow ideas that resonate with your brand's and your target audience's needs and values.
And above all, make sure that you deliver content consistently, which will keep the readers and viewers interested and curious about your brand.