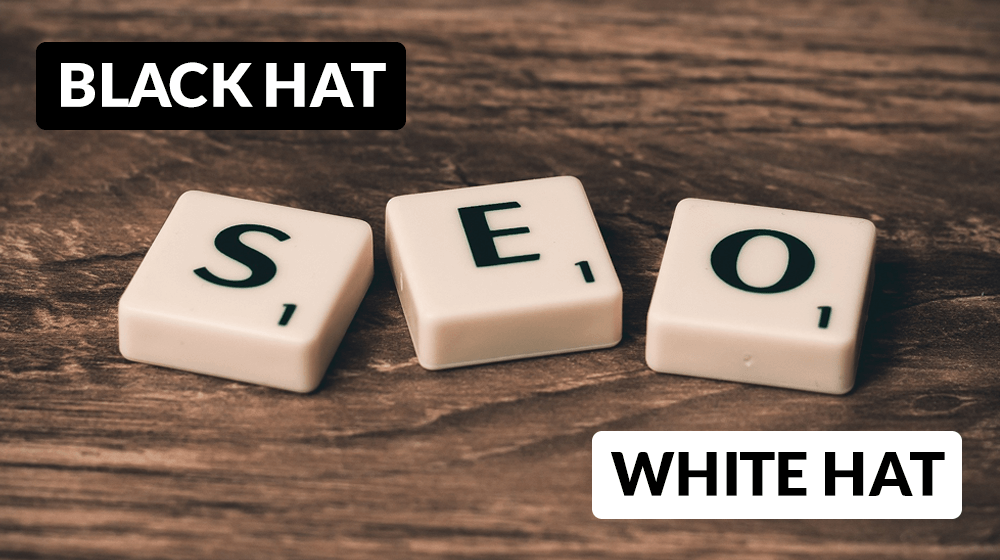 Search Engine Optimization or SEO is a type of technique that is used to boost the website rankings on search engines and is much in use by small and large businesses as well. This method is very effective in order to get recognition in the market and increase your business's visibility over the net. Importance of SEO in building a web presence to make people aware of your existence informing them about your products or services. It helps you take your website rank up on the search engine rankings which give your business a wide exposure.
The types of SEO techniques used more often in the market are White hat SEO and Black hat SEO. Both the techniques are quite effective but are different in their own ways.
► WHITE HAT SEO
White Hat SEO called to be one of the most popular SEO techniques. With accurate utilization of varied methods and techniques it works on the improvisation of the Search an engine ranking which fits in the guidelines of SEO. The White SEO practices are bound to follow the Google's guidelines strictly without which it will not be able to achieve the expected results.
White hat SEO techniques makes the effective use of high quality content, restructuring and manual outreach and website HTML optimization followed by research. As White hat SEO completely abide by all the guidelines put down by Google it leads to effective approach. It is not conducted with an aim of exploiting or disturbing the loopholes in the process.
The most common tactics used by White hat SEO are as follows:
Use of Keywords and Keyword Analysis
Securing quality inbound links
Managing and organising the site effectively to make it easier for search engine to crawl your website.
Creating original and detailed quality content with added social and e mail campaigns.
Using Schema for a Competitive Edge
Laying more focus on User Experience (UX)
► BLACK HAT SEO
As the name says it all, Black hat SEO techniques supports the practices that is focused more on identifying the loopholes in the Google's algorithms so as to achieve the higher rank in the search engine result pages. The practices of Black hat SEO is completely against the guidelines provided by Google. The wholesome level also turns out to be comparatively low as Black hat SEO uses some of its most common techniques like link spam, hidden link, keyword stuffing, cloaking etc
All these Black hat SEO practices is considered to illegitimate. The traffic that Black hat SEO somehow manages to bring to your website does not last for long and the rankings too fail in maintaining the position on the SERP's.
Some of the tactics used by Black Hat are as follows:
Unrelated Keywords
Stuffing Doorway or Gateway Pages
Duplication in the Content or Mirror Site
Spam Blogs or Splogs
Page Swapping known as Bait and Switch
Trackback Spam
Referrer Spam
Cybersquatting or Domain Squatting
Social Networking Spam
Cookie Stuffing