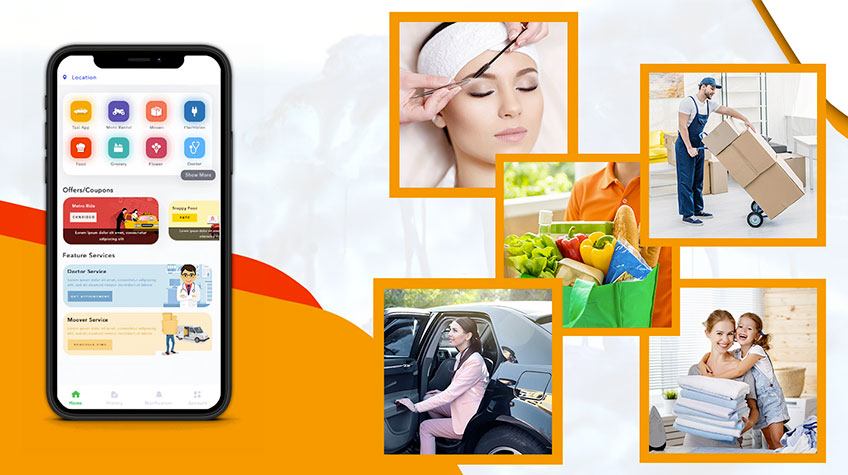 Undoubtedly super apps are the fortune of digital space. Customers' changing tastes and prerequisites to have instant delivery have boosted the popularity of multi-service apps in Southeast Asia and other countries. If you are also scrutinizing to join the growing market and become the next super app like Gojek, this guide will surely prove helpful for you.
In today's active life, no one has a moment to waste, then how can they prefer to install multiple apps to get their work done; most people like you and me are searching for apps that prove to be a one-stop answer to all their problems. Be it getting bread & milk in the early morning, finding a cab to reach the office on time, or ordering dinner after a long tiring day, a super app like Gojek provides an effective solution to all their issues.
As more people find these apps more useful in their day-to-day activities, it has gained massive popularity among them, resulting in the rising super app race. Steady growth in multi-service businesses has encouraged many entrepreneurs to invest in modern mobility solutions that ease all their work. If you're thinking the same, this guide can help you launch your business online and get massive success like Gojek shortly.
Gojek Business Model Details and Workflow You Can Follow to Launch Similar Venture
Gojek and marketplace giant Tokopedia have merged to form GoTo Group to deliver quick access to customers over a broader range of services. The establishment is no longer limited to offering cab-hailing services to riders; it's also trying to satisfy the necessities of more individuals by feeding them access to online payments, grocery shopping, and more through a one-stop solution.
Gojek's business model is based on a match-making mechanism, helping its customers find a perfect match to get their issues solved. The multi-service company consists of different segments like users, delivery agents, and partners with whom Gojek has partnered to offer a fantastic experience to its users.
The on-demand tech platforms deliver access to more than twenty services to their customers and are looking to expand their service offerings in the upcoming years. According to Gojek's report, it has partnered with approximately 2 million delivery providers to provide quick service to its users in Southeast Asia and other countries where the firm offers its service.
Gojeks follow a very simple flow to make everything easier for delivery agents, customers, and business partners. If you want to follow the same flow for your multi-service business, then have a quick look over the steps right here:
Users can install the app or browse the website to find the service as per their needs;
Consumers can explore the product list or services list to request or order the one they are looking for;
Business owners or service agents will be notified of the same; they can accept the consumers' request;
Service agents or delivery providers reach customers place to provide the service;
Customers make payments and provide feedback.
You can follow the same flow while establishing your multi-service venture online. Investing in a ready-to-use multi-service app like gojek is also a smart choice. Such apps are deployed following the same workflow and business model as the Indonesian super app follows. It also consists of all the critical features and functionalities that are required to operate and manage a successful business.
Also Read: How Should Mobile Development Features Be Prioritized?
How Can You Become the Next Successful Super App Like Gojek?
More than 77% of users don't use an app after installing it, whereas most prefer to uninstall the same within three days of installation as it's of no use for them. They don't have enough space in their smartphone for the apps that serve a single purpose; instead, they like to install super apps like WeChat, Grab, Gojek, and more that provide them with a solution to more than one day-to-day issue.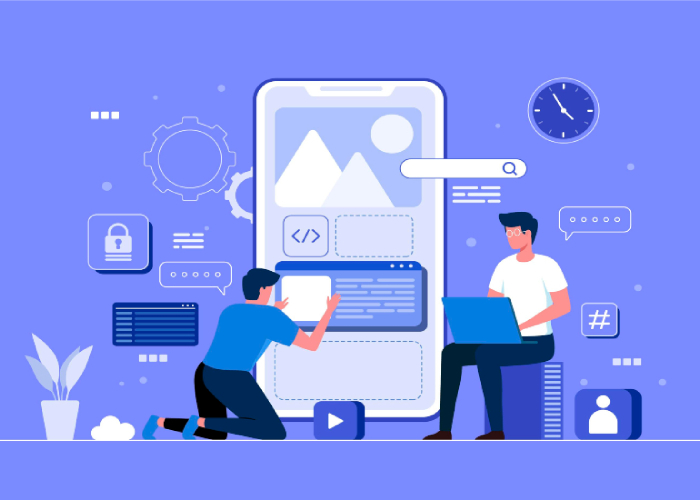 Hence developing an app with a single business is no more a smart choice; instead, you can consider launching a super app like Gojek to be successful in the market. Wondering how you can become the next successful super app like Gojek? What you need to consider, and more. Then not to worry; we're here to help you out; check the below list to know what can help you launch a successful multi-service business in the market.
🠲 Have In-depth Knowledge About the Market and Targeted Audience
Are you launching your venture in Southeast Asia? Indonesia? or other countries? Not an issue, you can launch it, but do you really know what works in this market? What is customers' expectation in the geographical region where you are thinking of launching your business service? If not, then, first of all, gather all the information.
Having hands-on details about the market and customers can help you launch and achieve success like Gojek. Thinking how? If you know what your patrons expect from you and what is the current market, then you can offer the same through your multi-service solution, helping you take your brand one step ahead of your competition.
Related Post: Best 9 Audience Marketing Strategies and Techniques
🠲 Keep Your Mobility Solution Updated
No one likes to use a mobile app that is outdated, right? So it's better to keep your branded solution updated. Gojek is also always focusing on trends and new updates in the market to update its app and website accordingly.
Looking at the need for hygienic and safety rules during a pandemic, Southeast Asia's giant has integrated a contactless delivery feature into its platform. It clearly represents that Gojek is focusing on the market and customers' needs to keep its platform updated; you can also do the same to survive in today's competitive market.
🠲 Never Ignore Marketing
Gojek follows a purpose-driven and people-based marketing approach to achieve its profit goals. The enterprise uses its social network to promote its services. Gojek also offers unique offers, deals, and more to its patrons to attract them and increase its profit level.
Advertising plays a paramount role in helping Gojek to get popularity, so why don't you approach the same technique to get similar success in the market? Of course, you can try different marketing approaches to check how it works for you, but remember that every tactic doesn't work in the same manner for all.
The list doesn't end here; there is a lot you need to consider to establish a successful super app like Gojek. The above discussed are basic measures you can consider for your multi-service business. But, there is a lot more that you need to take into consideration to get popularity and victory, similar to Gojek.
Ending Note
The usage of super apps is increasing steadily, as customers these days don't have enough time to waste. Moreover, they can't afford to download lots of apps; instead, they prefer to go with the one that delivers solutions to all their problems. Thus establishing a multi-service venture similar to Gojek is the right choice, especially when you're looking to grab success and be a winner in the stiff competition.