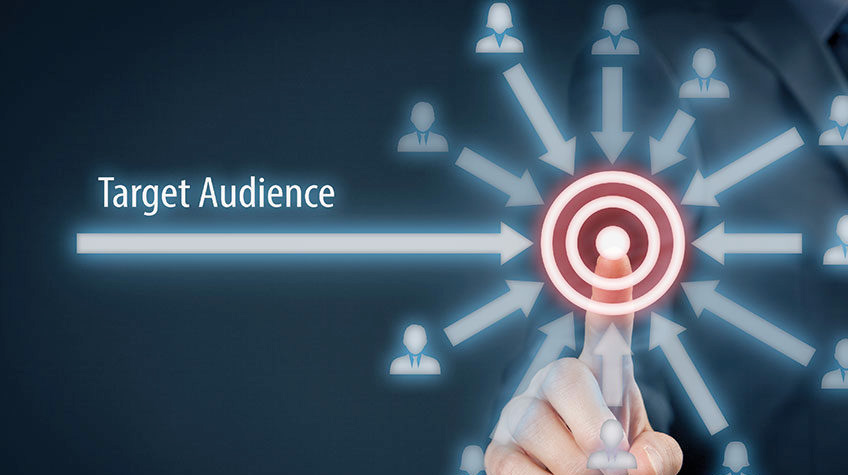 Audience targeting enables you to separate consumers into segments depending on demographics or interests. The demographics to consider may include average income, gender, age, location, and interests. You may also look at psychographics, including motivations and values impacting a buyer's journey. Marketers can use it to create campaigns that align directly with consumer lifestyles.
Audience targeting can help you reach the right group for lead generation, ensuring your marketing resources are used in the right places and on the relevant people. It also lets you ensure that your ads aren't wasted on segments that won't deliver a high return on investment. This article outlines nine effective audience targeting strategies.
1. Use the lookalike audience tactic
Lookalike audiences are a means your ads can reach new audiences who are likely to be interested in your business as they share similar features to your existing customers. They use existing custom audiences that you pick for their source audiences. To develop a lookalike audience, leverage your source audience's demographics, behaviors, and interests to look for new people sharing similar qualities. Leveraging a lookalike audience allows your ad to be delivered to people identical to your existing customers.
Upon creating your lookalike audience, utilize a percentage range to pick how closely the new audience should match your source audience. Choose the size based on your goals. A smaller percentage will closely match your source audience, while a larger one will create a bigger, broader audience. To get better results based on your goals, pick an audience from your best clients' segment instead of the one including all your customers. To consistently build effective lookalikes, use CRM, conversion, and engagement data.
2. Leverage Google's in-market audiences
The Google in-market audience feature allows you to target customers already searching for your services or products. In-market audiences actively search, compare, read, or plan to buy your products or services. Thanks to a user's past searches, browsing behavior, and keyword activity, machine learning can help you predict what the prospect is interested in and when they would be ready to convert.
In-market audiences provide more valuable targeting as the people are already far along the marketing funnel and ready to buy. To determine a buyer's intent, look at the content of browsed sites, visit frequency and proximity, clicks on related ads, and subsequent conversions.
3. Creating buyer personas
Buyer personas are an audience targeting tool that can help you personalize your marketing as they're more personal and specific than ideal customer profiles (ICPs). While an ICP focuses on targeted companies, buyer personas focus on decision-makers.

A buyer persona should tell you who the decision-maker is, including demographic features, marital status, age range, and location. It should also focus on their goals, fears, values, pain points, spending habits, lifestyle, and more. Compiling several customer profiles gives you a clear picture of your prospects and how your business can meet their needs. Learning their interests can help you create relevant products, services, and content.
4. Location-based targeting
Location-based targeting involves delivering content to consumers via web or mobile using location-based data about them. It allows you to engage with people who want to invest in products or services. You can target a particular location and then gather meaningful information regarding the audiences there, including interests, needs, and wants to aid location-based marketing.
Instead of spending your marketing resources to convince people to buy, consider getting your messaging in front of the most relevant people at the right time, increasing ROI. If you can engage your customers and inform them, they'll likely be loyal to your brand. When potential customers op into location-based content, avoid bombarding them with ads and consider delivering value while improving the overall customer experience.
5. Leverage an SEO strategy
Organic SEO is an excellent audience targeting tool that gets you in front of prospects when they search for the products or services you offer. If your business ranks for relevant keywords, it's targeting everyone actively looking for your products or services. For your audience targeting SEO strategy to succeed, find the right niche, segment your buying stages, identify appropriate long-term keywords and phrases, implement social listening and focus on specific search habits. Using an SEO platform can help you analyze your competition and who their SEO strategy is targeting to improve your targeting. Focus on the ranking pages, competitors, and top pages.
6. Remarket with Google ads
Google ads remarketing is an online advertising technique enabling sites to show targeted ads to prospects who have already visited their websites. Past visitors will see the ads when browsing other sites. This will keep your brand on top of their minds and entice them to return. When beginning your first remarketing campaign, you can start by targeting everybody who viewed your homepage. This will result in higher Google remarketing costs, and the ads won't be as targeted. However, your ad relevance will increase if you target more narrowly, reducing the cost per click. Google ad remarketing allows you to remain connected with your target audience even after leaving your site.
7. Demographic targeting
Demographic data may seem general, but it carries a lot of marketing insights. For instance, location is crucial because it helps digital brands understand their prospects' geography to speak the audiences' language. Age directly impacts value proposition and messaging. When it comes to the income data, bigger spenders imply more business opportunities, while the low-income bracket highlights the need for budget offerings.
8. Channel-based targeting
Targeting online audiences means understanding where your customers come from, including organic search, social media, paid ads, and email. Google Analytics can help you identify the most valuable segments engaged without too much effort. Communication methods also differ. Some user segments might prefer interacting with you via social media, email, LinkedIn, or Twitter. You have to be more granular with your data with social media targeting. Segmenting audiences on social media helps discover opportunities for promotions and content double-dipping while leaving behind networks without much engagement.
9. Affinity audiences targeting
Affinity audiences are a type of audience you can reach based on their lifestyle and habits. They have focused passion on specific topics. Affinity audience targeting allows you to reach more relevant users for particular services or product offerings. You can also develop a good identity understanding of your target audience and then use the information to reach them directly.
Endnote
Proper audience targeting can be quite beneficial for your business. Consider using these strategies for effective audience targeting.